Things You Loved And Hated Last Year
Last Updated on September 19, 2023
I've seen a couple of other bloggers write this post, and I enjoyed them so much that I thought I'd do it myself. At the close of every year, I like to recelebrate small wins, favorite projects, most popular posts, and products, and poke fun at some of the design mistakes I made along the way. Here is everything you loved on House Of Hipsters last year and a few things you were not fond of.
White Kitchens Are Not Out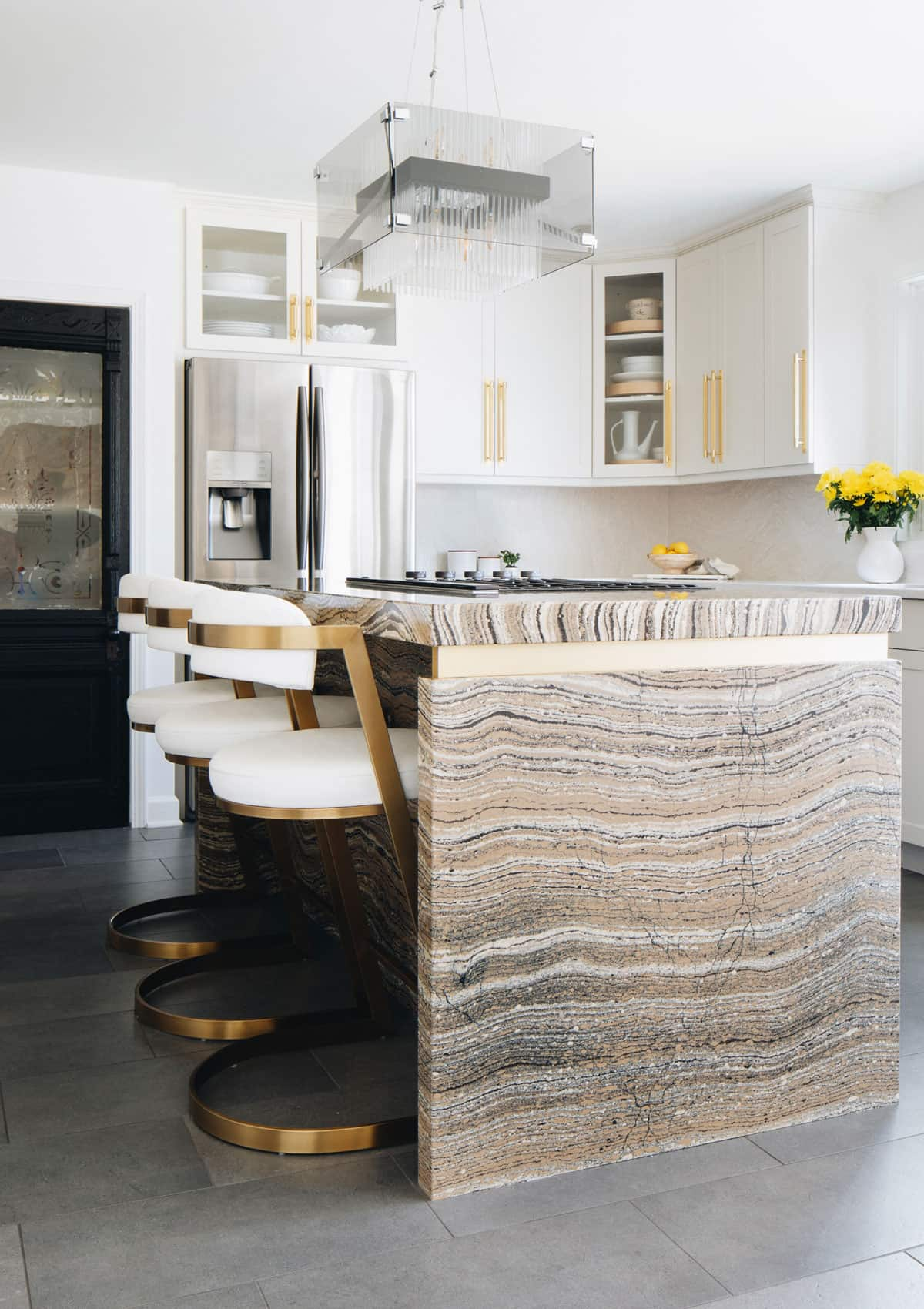 At the beginning of every year, designers weighed in on upcoming interior design trends and declared white cabinets a thing of the past. I said WRONG and caused a commotion. Warmer tones are trending, but that doesn't mean your white kitchen is in need of renovation. It just needs to be warmed up, and this post tells you exactly how to do it.
The Biltmore Country Club Debacle – The Scandal That Turned Barrington Upside Down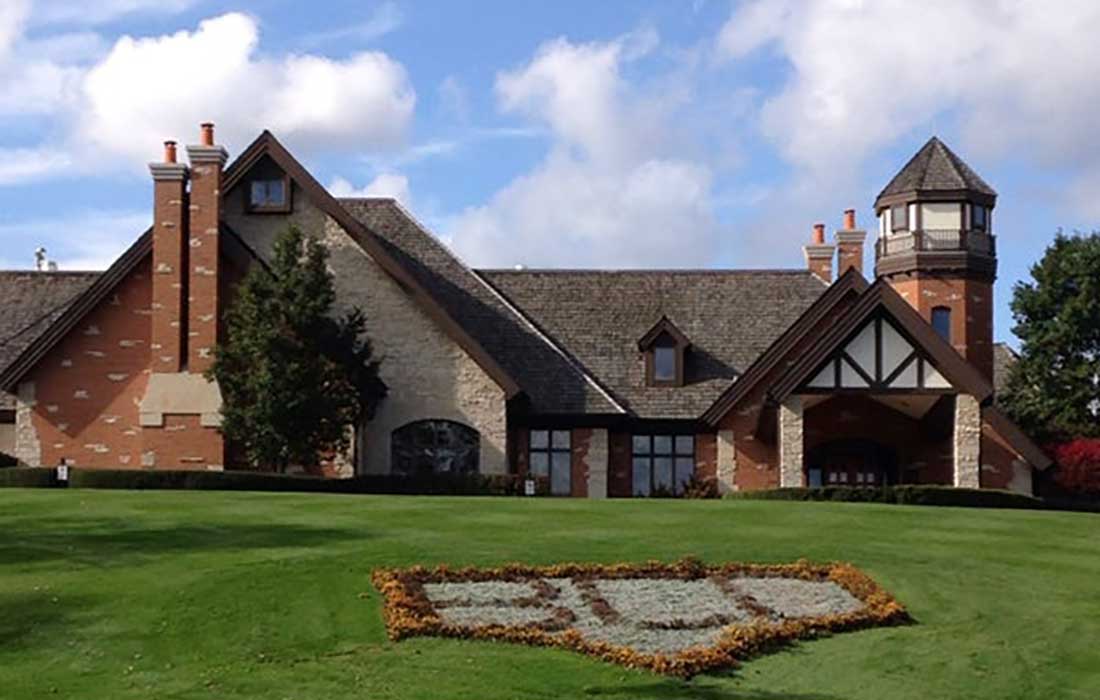 I entered 2022 living my juiciest Real Housewives meets Kardashian drama after applying for membership at the Biltmore Country Club in Barrington, IL, and being denied. GASP! Yup, you read that right. They didn't want my family as members, and you better believe the board members didn't think I'd write a blog post about it. If you want to read what might be the most first-world problems post on the web and what ended up being a vindicating post for me, hop on over.
Skinny Jeans Are Out – The Ladies Came For Me In The Comments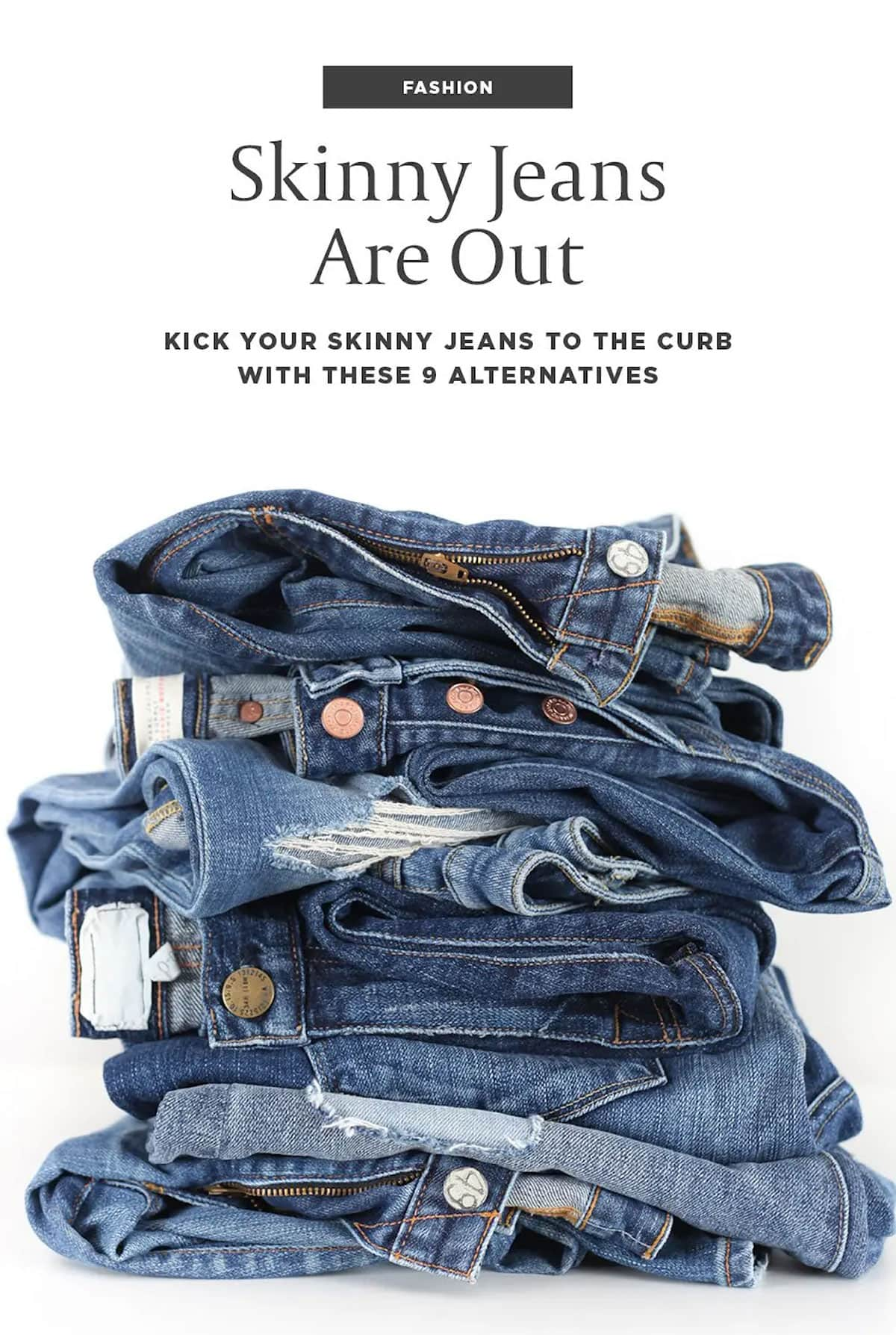 Never before have the moms of the internet come for me. First, I called out their cheugy decor, and then I took away their skinny jeans. Talk about needing to strap on a helmet! If you're looking to retire your skinny jeans and are unsure what is in style now, this post is definitely for you. I got you covered from wide leg to straight to bootleg to flare.
The DeNimes Paint in the Living Room

I painted my living room Farrow and Ball DeNimes blue and hated it, but the internet felt otherwise…that is until I repainted it with Sherwin Williams Natural Linen.
Before and After Bedroom Closet Remodel Reveal

The bedroom closet remodel sounded like a simple project, but jumping into home renovation after a global pandemic with supply chain issues and busy contractors came with a learning curve and a side of patience. This small space seemed like an easy peasy project, but it might have been the most stressful to date. Here's the before and after reveal.
Where I Buy Affordable Curtains – My Secret Sources

Oh, how you love it when I spill the tea on my super secret affordable decor, and this was actually a two-part post. There is the affordable curtains round-up, where you'll find everything from linen to cotton to sheers to blackout to velvet, and then you have one that solely focuses on the best affordable velvet curtains.
Custom Fireplace Design

Working on this custom fireplace design for the living room was a once-in-a-lifetime project. It's not every day that you custom-cut limestone, ship it across the US and install it. I gave the dated 80s brick fireplace a makeover, and wow, it turned out stunning! If you're looking to jump into a fireplace project, this post is a must-read.
Faux Plants The Look Real

Can I declare right now that faux plants are going to trend sooooooo damn hard in 2023? When you see every big box store from Target to CB2 selling artificial greenery, you know this trend is no longer a faux pas.
Removable Wallpaper

Wallpaper is something I love to use in my room designs, but the one complaint I hear time and time again is that it's horrible to remove. I always thinking to myself…but if you hang wallpaper you love, why would you remove it? But whatever. If you have a fear of commitment, this round-up of peel and stick wallpaper is for you.
Best Outdoor Patio Furniture

This year I'm hoping to work on the exterior of my home. One thing I'd like to do is build a screened-in porch and update my outdoor patio furniture. This round-up has everything you need, including a secret company I'll bet you have never heard of that has the most comfortable patio furniture on the market.
Choosing Bedroom Lighting

This was such a strange post because people specifically arrived looking for bedroom ceiling lights – which you'll learn below was trending all last year. I shared how I layered lighting throughout my guest room, from table lamps to ceiling lights, to floor lamps and wall sconces. I covered it all.
TV Art for the Samsung Frame TV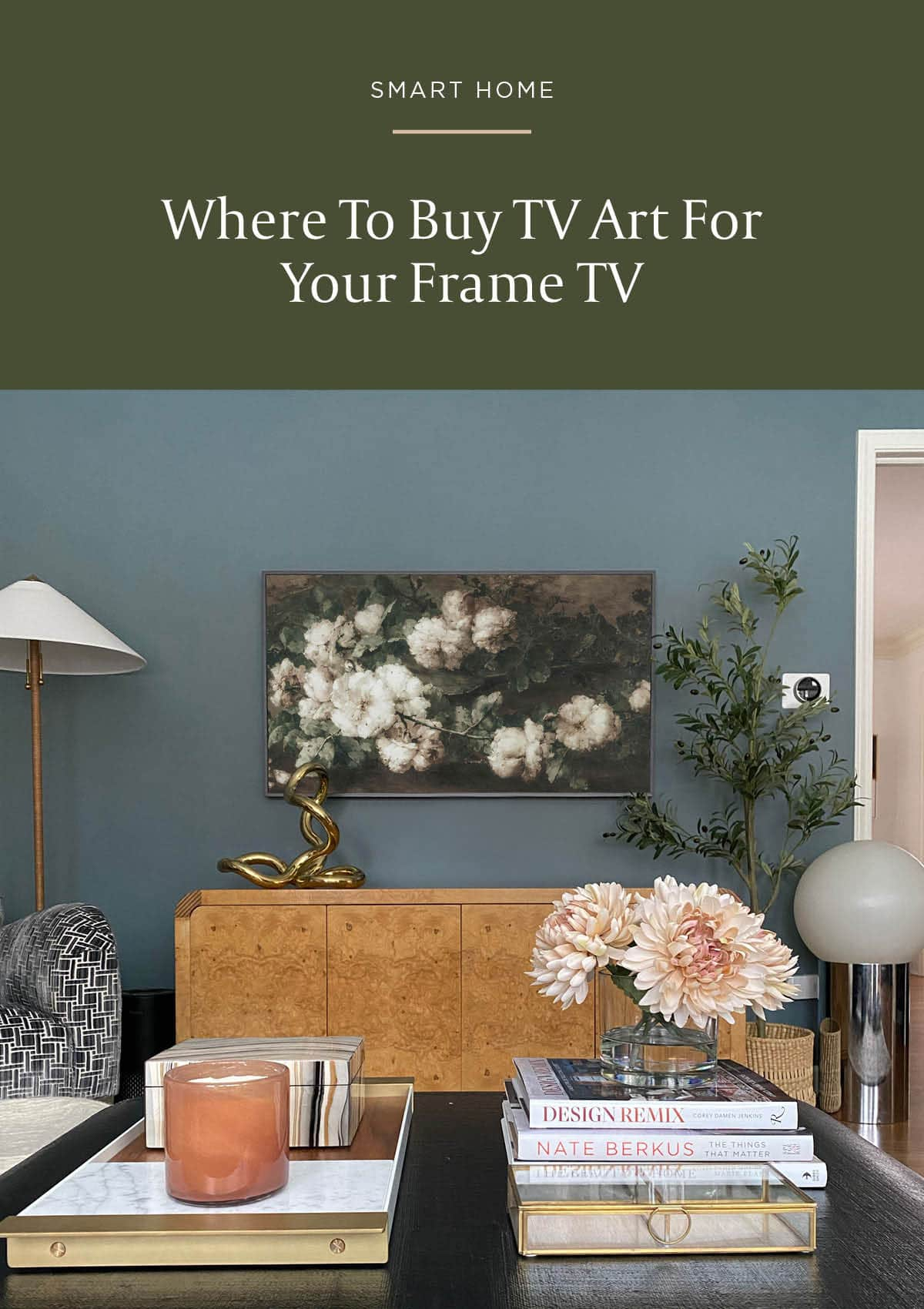 Every interior designer hates styling around a TV, but the Samsung Frame TV is a great compromise. You loved the tv art downloads I rounded up, and you loved this free tv art download even more! Stay tuned because there's another freebie coming up!
Best Faux Olive Trees

Will the fake olive tree ever stop trending? Based on numbers and data, I say no. This artificial plant is still outshining the faux fiddle leaf fig tree. If you have a bare corner, check out this round-up of the best faux olive trees.
Ceiling Lights and Boob Light Replacements

This round-up of ceiling light fixtures surprised me with its popularity. Not only is it still trending on Pinterest, but I used it as a resource for my boob light post on TikTok, and it went ultra viral. You really hate boob lights as much as I do! If you're looking to elevate your ceilings, be sure to check out this gem of a post.
I Hit A Nerve On Social Meda
The Biltmore post didn't even come close to the ruckus that ensued after the 10 Things That Are Dating Your Home series I posted to TikTok and Instagram. What I thought would be a fun, tongue-in-cheek design series turned out to be one of my more controversial posts. In retrospect, it should have come with a warning label — something like, "if you watch this, you will have your feelings hurt." It debuted on the first day of Fall when farmhouse decor lovers were juicing up on pumpkin spice lattes, and these ladies did not appreciate me taking a dig at the "gather" or "live laugh love" signs, nor did they want me telling them gray flooring and shiplap were dating their home.
HOH Had To Major Features In The Press
Features In Architectural Digest and HGTV
It's always a joy to be featured in the press, but when the kitchen makeover was showcased in Architectural Digest, and then a few days later, I was named an HGTV's Favorite TikTok Designer, my jaw was on the floor! What an honor and surprise that was to wake up to.



Discover More Modern Home Decor Inspiration
Want to add a little magic to your room? Try adding some disco ball decor with these sparkly ideas.
Love the Primrose mirror but hate the price tag? I got you! Here's a full round-up of affordable Anthropologie mirror dupes.
Do you have a rug that is too small or too big? Not sure? Here's how to choose the best size rug for a living room.
Cane furniture is trending, and so is rattan and cane lighting. If cane isn't your jam, but you want more lighting ideas, check out this round-up of boob lighting alternatives.
Storage bins and other organization ideas to keep your home clutter-free. From the pantry to the kitchen to the bathroom to drawers, I've got you covered! And check out the decorative boxes post if you're looking for ways to corral your remotes on your coffee table.
I've been playing around with some living room design concepts. Check out the latest mood board I came up with.
Have you seen those artificial flower arrangements in resin – you know, the clear vase that looks like water, but it's not? This easy tutorial teaches you exactly how to make your own for a fraction of the price.
If you wanna know how to make your home look expensive but decorate on a budget, click on both of those links! There's some seriously good advice on decorating your home like a pro without breaking the bank.
Nothing elevates a ceiling light like a ceiling medallion. Check out that round-up to shop for the best of the best, and be sure to check out my how to install a ceiling medallion tutorial for some secret tips!