Custom Fireplace Design
Last Updated on June 13, 2022
We've hit the ground running with the modern fireplace makeover, but I want to focus a bit on custom fireplace design and what to expect when dealing with a stone fabricator. If you saw last week's post, you know that the stone for the fireplace arrived last week, and I decided to throw my hat into the One Room Challenge. Nothing too formal, but more for a way to ensure I stayed on track and completed the project in a timely manner.
First, let's revisit that 80s brick, shall we. After going round and round with fireplace design ideas like German smear (a faux antiquing technique), slapping some paint on that brick, using a color wash, limewashing — I ultimately decided to say farewell to the brick altogether and went all-in on a custom fireplace design made of riviera beige limestone.
My account rep Sanaa and CAD designer Lauren at Materials Marketing Architectural Stone and Tile visited the house to take measurements, talk through possible custom fireplace design ideas, and review stone samples. Here are just a few fireplace and hearth design templates they had online to choose from.
Custom Fireplace Design Ideas For The Surround And Hearth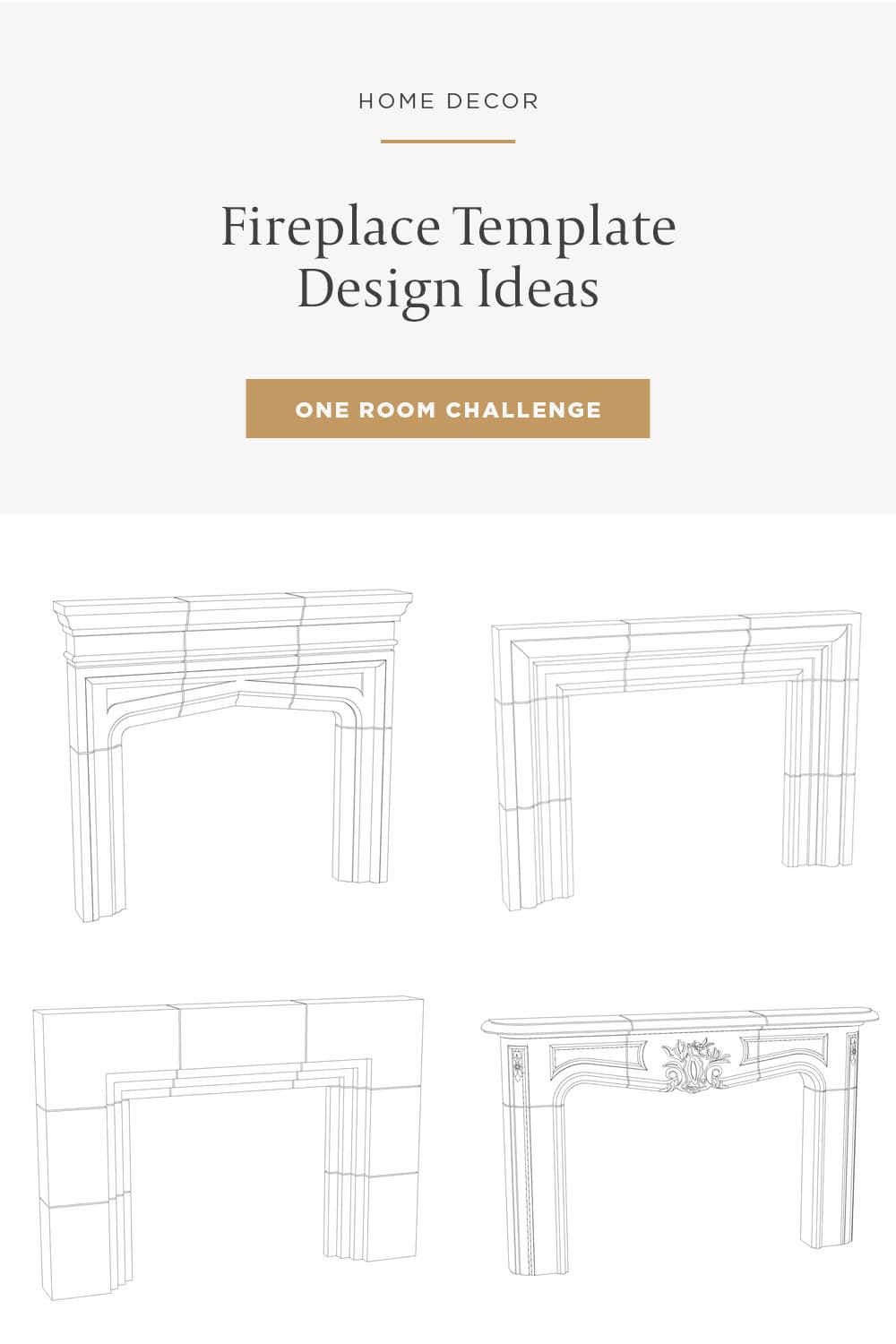 I definitely was leaning toward a more modern look and feel but wanted to explore some traditional fireplace designs as well — of course, I'll be adding a mantle on top.
I should mention that I did explore the idea of purchasing a cast fireplace mantle similar to what Sarah from Room For Tuesday installed in her living room. But after talking through some roadblocks with Chuck, the best contractor and builder in Barrington, IL, we ultimately decided a custom fabrication would be the best option.
Even though working with a stone fabricator like Materials Marketing is a bit more expensive, you can eliminate any construction issues during the build, tweak their existing design templates, custom create your own design from scratch, and choosing from a multitude of stone choices. Basically, if you can dream it, they can build it.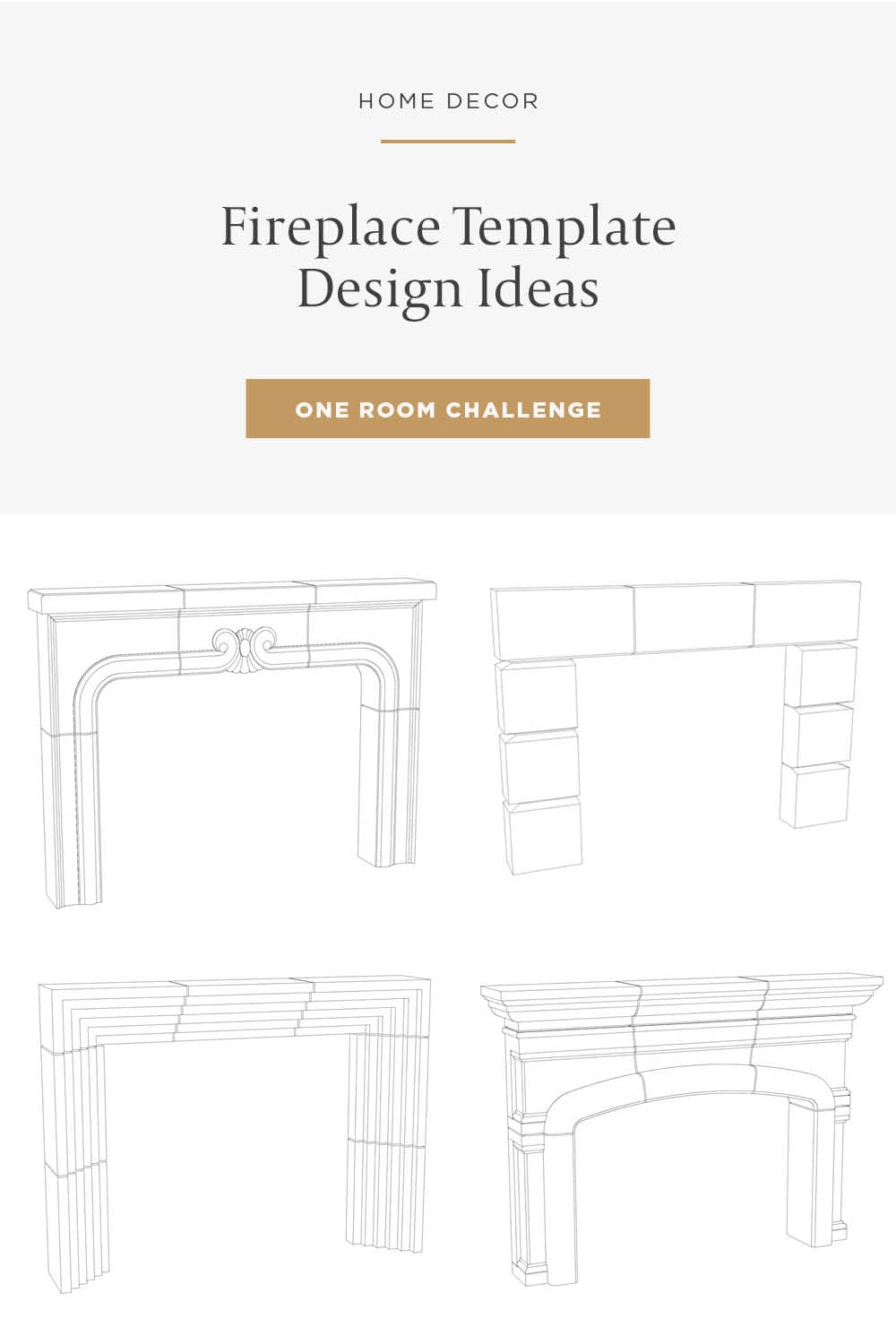 See that fireplace surround with the coining? Top right? Clutch the pearls! That was the look I was going for with one minor tweak, I wanted to have a 90º angle versus the beveled edge between the coins. Lauren, the CAD designer, said no problemo. The gas valve placement was a detail Chuck pointed out. As is, it would sit on the front of the surround, smack dab in the middle of the coining. Chuck asked if I was okay with that. Not being one who enjoyed moving gas lines and removing brick (I have PTSD from the first patio renovation), yes, was totally okay with leaving it — not need to open that can of worms. Chuck sent me this $20 extra-long gas valve key as a quick fix to the added depth from the coining.
Lauren and Sanaa suggested rather than cutting the gas valve opening during fabrication, field cut onsite in case Chuck and I changed our minds. Since the built-ins flanking the fireplace were still in design limbo, having that decision left open-ended was the best solution.
Fabricating The Custom Fireplace Design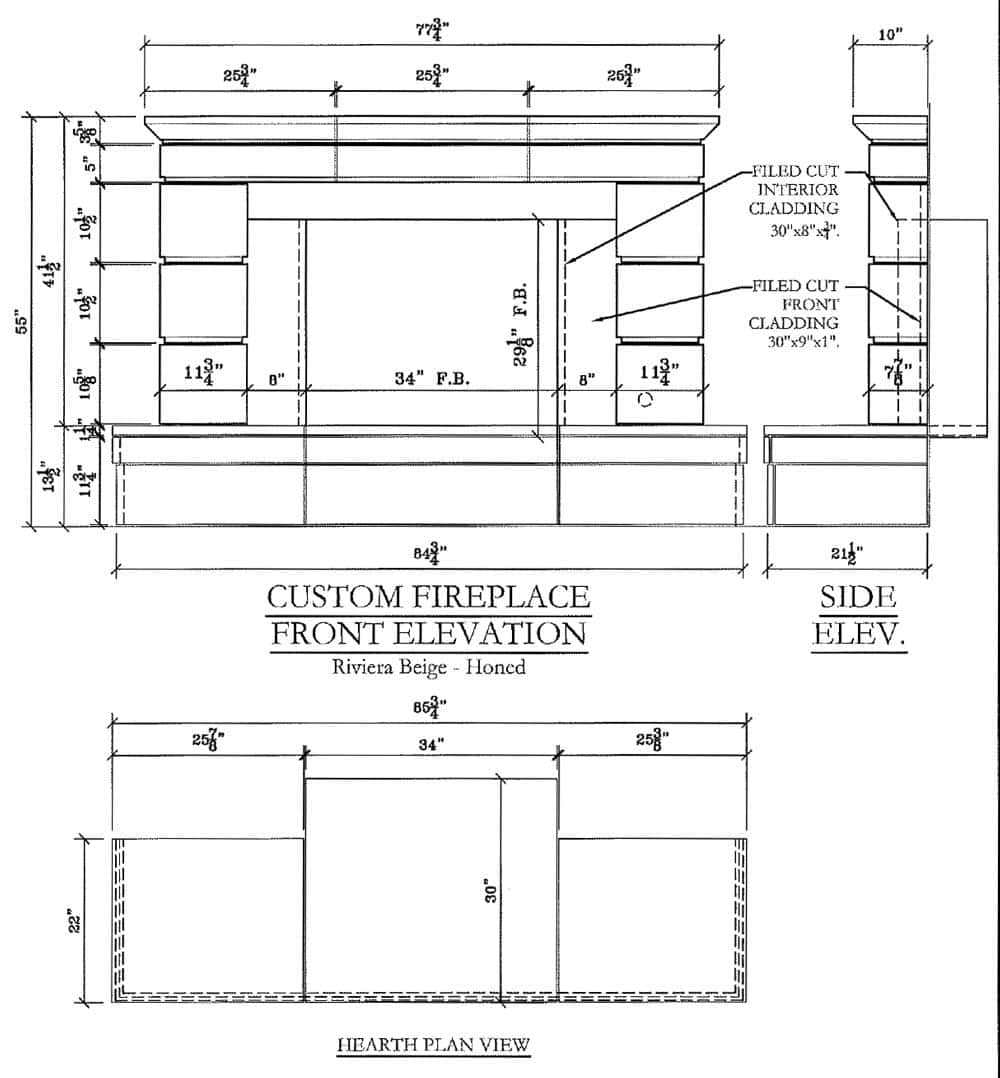 This is the CAD drawing of the custom fireplace design for the living room that we signed off on after making a couple of minor tweaks. These specs were then sent to the quarry and stone cutting factory in Texas for fabrication. Once the limestone is cut, it's wrapped, put on a truck, and delivered to directly my home — like this — are you as excited as I am to rip open that pallet?
The next step is Chuck's stone installer will come and put this jigsaw puzzle together piece by piece, but we do have a bit of demo to do to the built-ins and new drywall has to go up prior to stone install. Time to get the sledgehammer out!

Find More Renovation and Home Design Ideas
Renovation Checklist To Stay On Budget
Kitchen Renovation — Demo Time
Modern Kitchen Makeover On A Budget