Today is an exciting day because demolition is starting on the kitchen. Can I get a woot woot! While I might be snoopy dancing to the sound of sledgehammers and saws, I must admit, this renovation has been a bit of a learning curve. There's no room for screwups and attention to detail is a must. So first and foremost, I have to send a huge thank you shoutout to MGT Stone of Barrington for hooking me up with MidConCo also of Barrington (and no, that's not a sponsored shoutout…I'm just over the moon with the quality of work).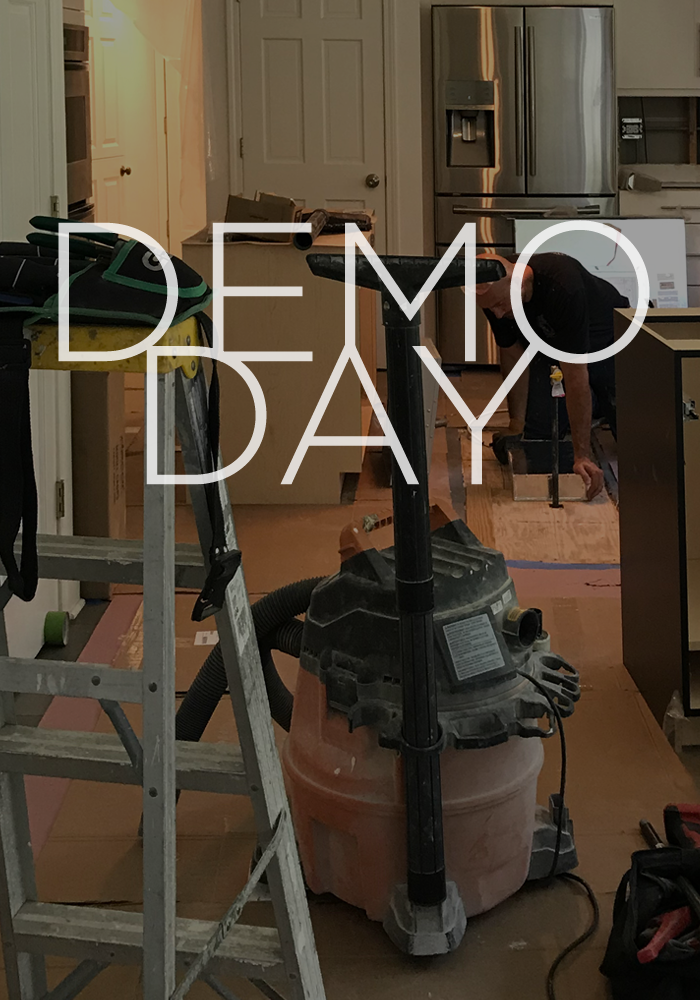 While choosing finishes for the Cambria countertops, Nanette from MGT Stone recommended MidConCo as my general contractor and said, "if you want the best, you want Brian and his team". She was right. Pre-demo Brian popped in to take a look at the project and pointed out details that never crossed my mind.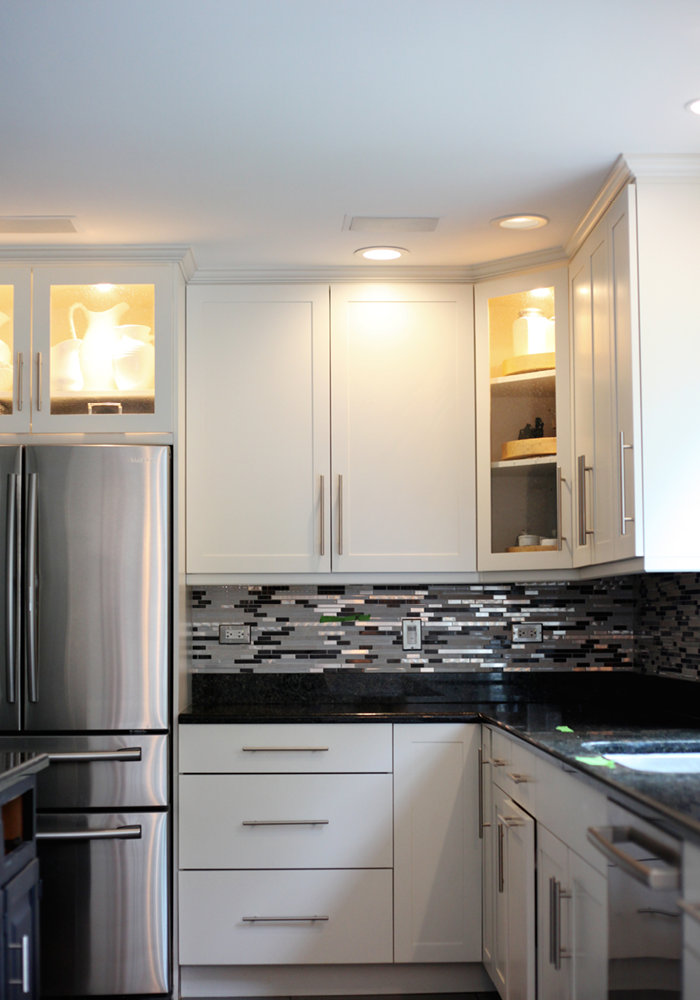 For example, instead of saying, "yes, I can install that pendant light over your island", Brian asked to review the measurements. Why? Well, he wanted to ensure that it wasn't too big for the space, and it could be hung at the proper height. Would it be too low? Was it adjustable? Was it too wide? If you leaned over the island, would you bonk your head on it?
We talked about all the what if's when it came to flooring? Was there hardwood under the wet bar? Is there tile under the island? If not, how do we fake it to avoid patching?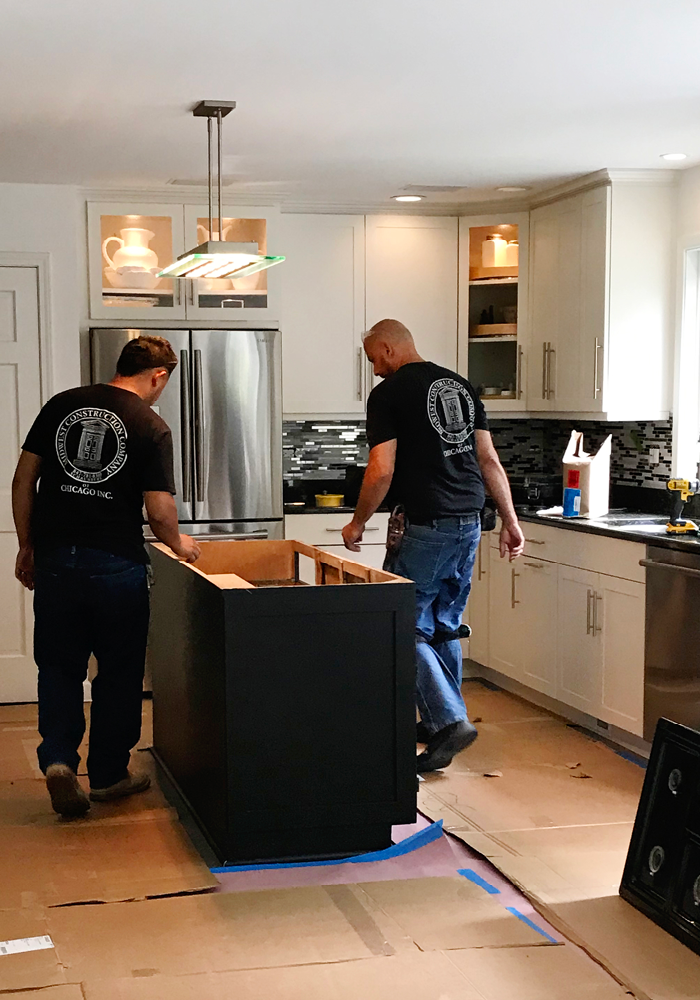 Nanette also guided me through the demo process and things I really should replace no matter what. See, when you're cutting stone, you've only got one chance. Because our cooktop and ventilation system is 10 year old and set in the island, she advised us to replace it. Same with the sink. I would be locked into dimensions and there's no turning back once it's cut. Since our kitchen faucet was a bit dated and the hole would be cut for it as well, we bid adieu to the industrial brushed nickel, and said hello to sleek matte black.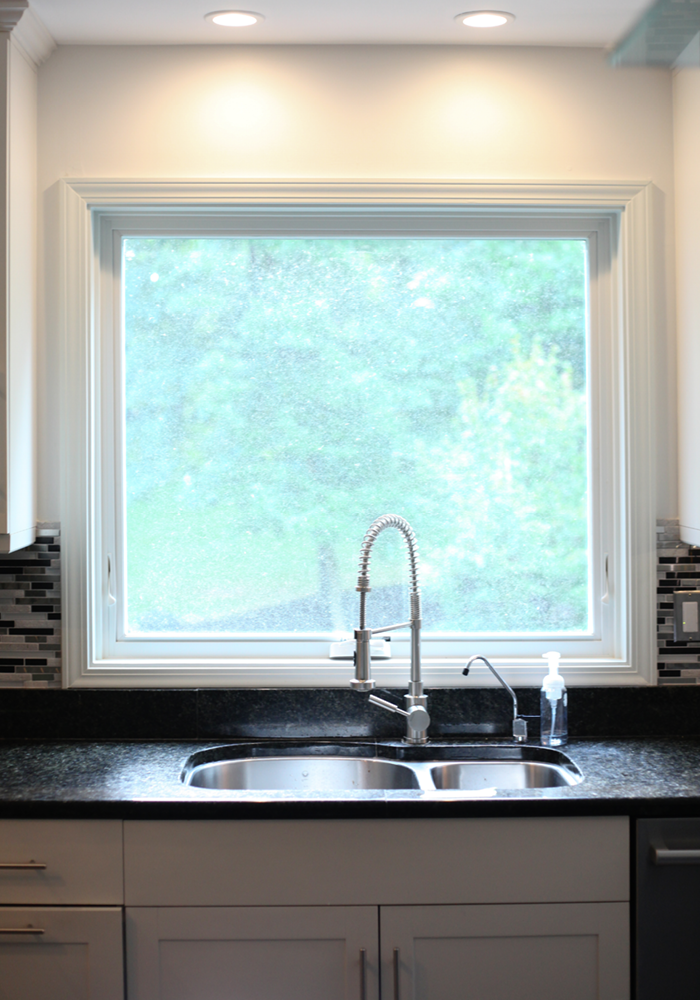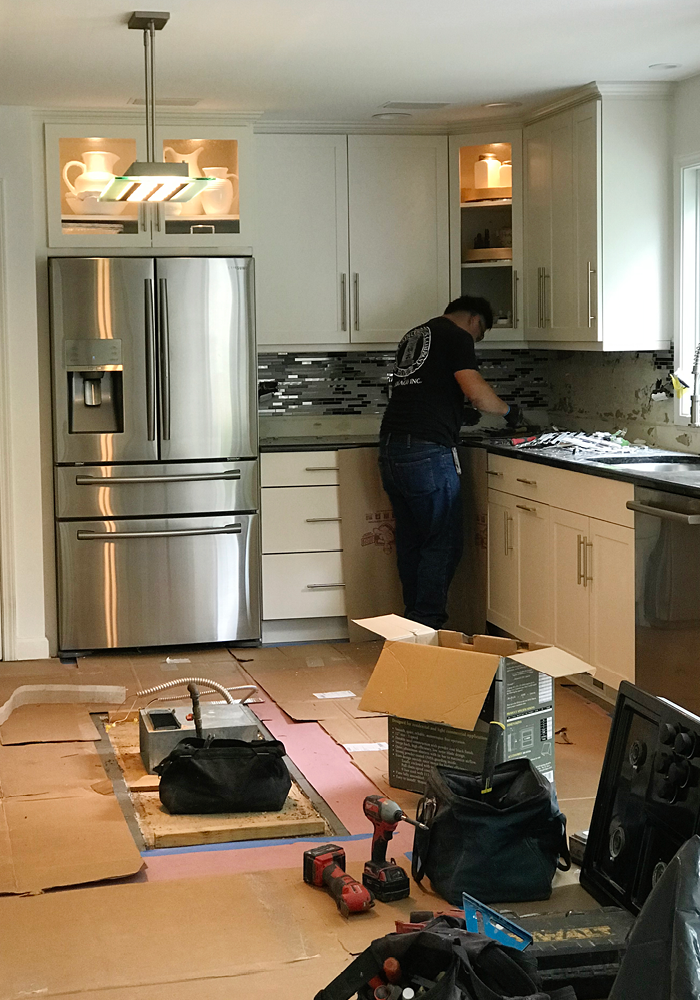 If you're gearing up for your own kitchen renovation, be sure to download my free renovation checklist. and here are all the steps you'll want to follow:
1. Find ninja contractor and get yourself a Nanette.
2. Source cabinets. Measure and order.
3. Complete initial measurements for Cambria quartz with 3D rendering.
3. Meet with ninja contractor to solve all potential problems.
4. Source cooktop (if mounted into quartz) and purchase. Don't forget about the ventilation system.
5. Source and purchase sink and faucet.
6. Source lighting and review with ninja contractor.
7. Once cabinets have been delivered (approximately 4 weeks after ordering) break out the sledgehammers!
8. Install new cabinetry.
9. Final measurements for quartz. Choose edging and finish.
Decisions. Decisions. I need to get busy sourcing before demo wraps. Why you ask? Look back and Step 9…final measurements baby!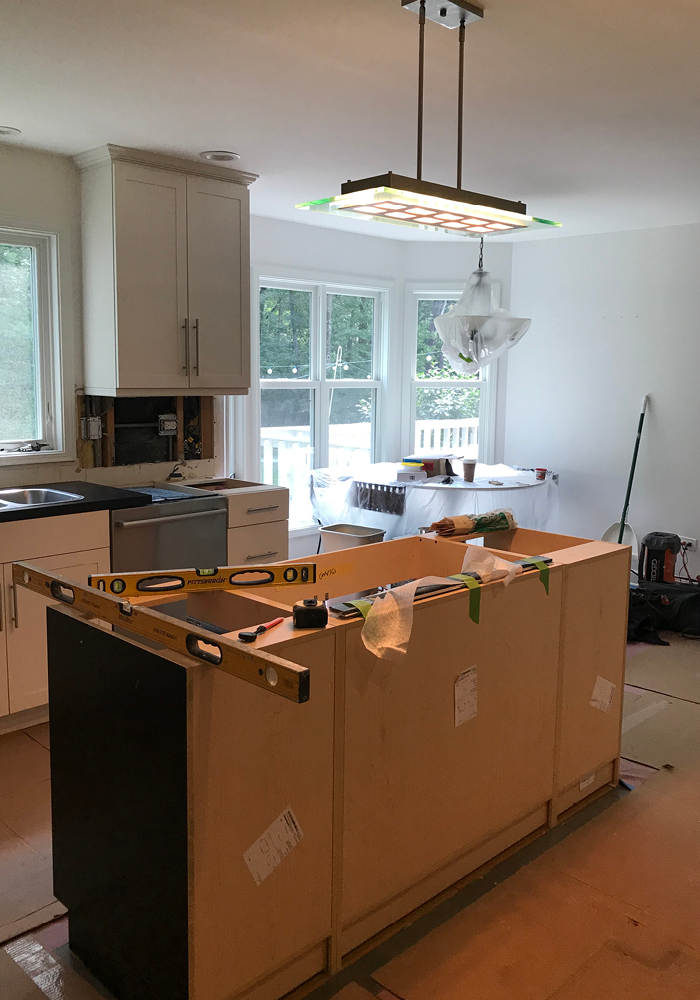 The only snafu we encountered during demo was the wet bar. My original design had 2 hanging pendants, but once we took a peek in the soffit, we found a bunch of pipes. Whomp whomp. No pendant lights for you Kyla. They would hang really weird.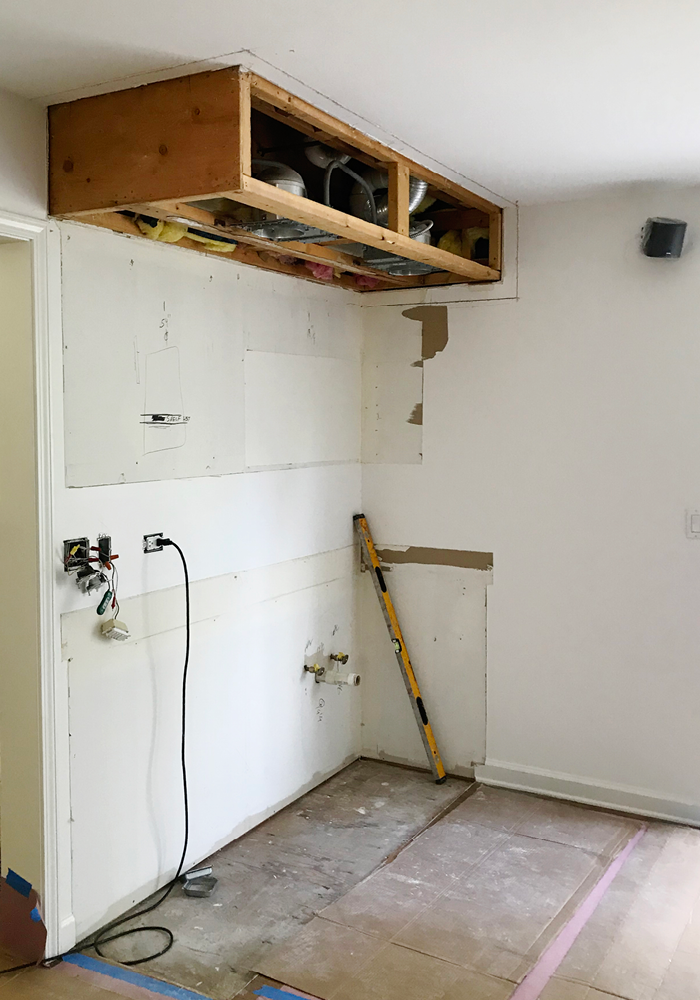 Hopefully, all of this pre-planning makes for a smooth reno. So far so good! More updates to come!