Free Renovation Budget Checklist Download
Do you ever have one of those projects where you work sooooooooo hard planning and then nothing seems to go right? I'm smack dab in the middle of planning a renovation, and instead of tackling each issue one by one, I've been sticking my head in the sand, hoping it'll just work itself out. Worst plan ever. After watching me slowly crack, The Boy finally said, "okay let's fix this together". We jotted down pretty much everything we could think of, and srsly, I felt much better. If you're in the middle of a renovation, you know first hand, it can be exciting yet super stressful. I don't want you to feel crazed like I did, so I turned our notes into a free downloadable renovation budget checklist.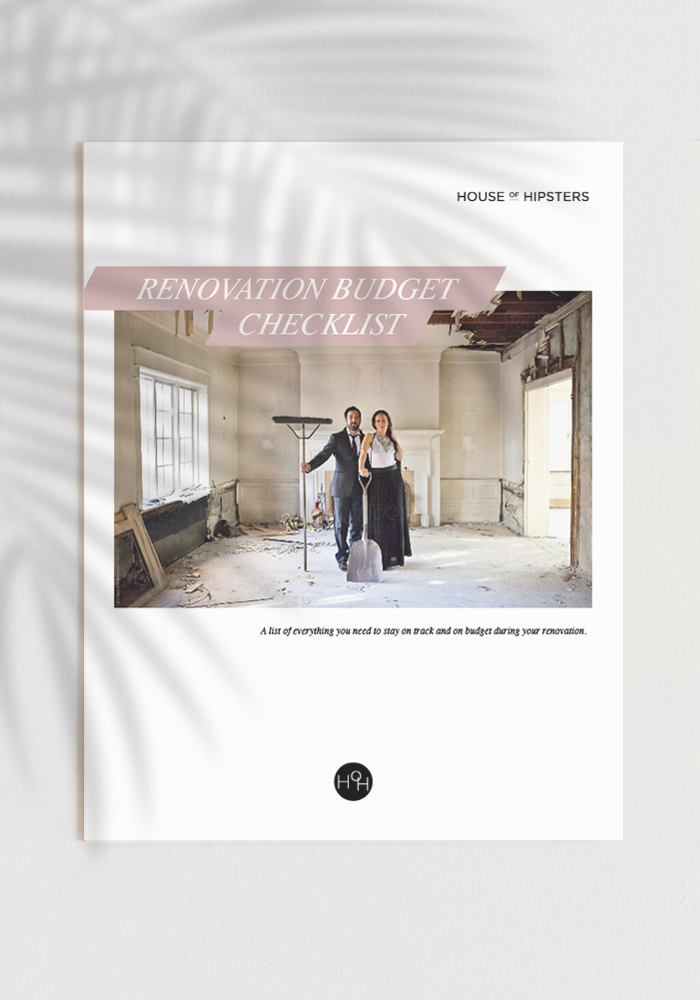 MORE AFTER THE JUMP…
Multiple moving parts and budgets cause me stress. I'm great at creating chaos, but not so good at managing it. This contractor canceled and that contractor doesn't return calls and another ghosted me. The product is being delivered but no one is ready to get started. It seems the cats I've been herding are having a party without me. Zero results with 110% effort…it's completely defeating. But ignoring my problems just made the situation more stressful.
So what's a gal to do when she's in over her head? Well, when you're married to a Type-A boy whose motto is, "if you're not part of the solution, you're part of the problem", you ask for help.
How To Stay Calm During Home Renovation
Write it out
I took our notes and designed a renovation budget checklist by room…which I'm sharing with you as a free downloadable PDF. The checklist evolved from a one-page renovation budget into an itemized checklist by room. Included is a complete list of everything you might need for a kitchen, bedroom, living room, or dining room reno. Sharing is caring. The daily checklist is to be used as what to do today and there's even an area where you can write down a struggle, worry or give yourself a pep talk. Download it. Print it out. Be gone stress!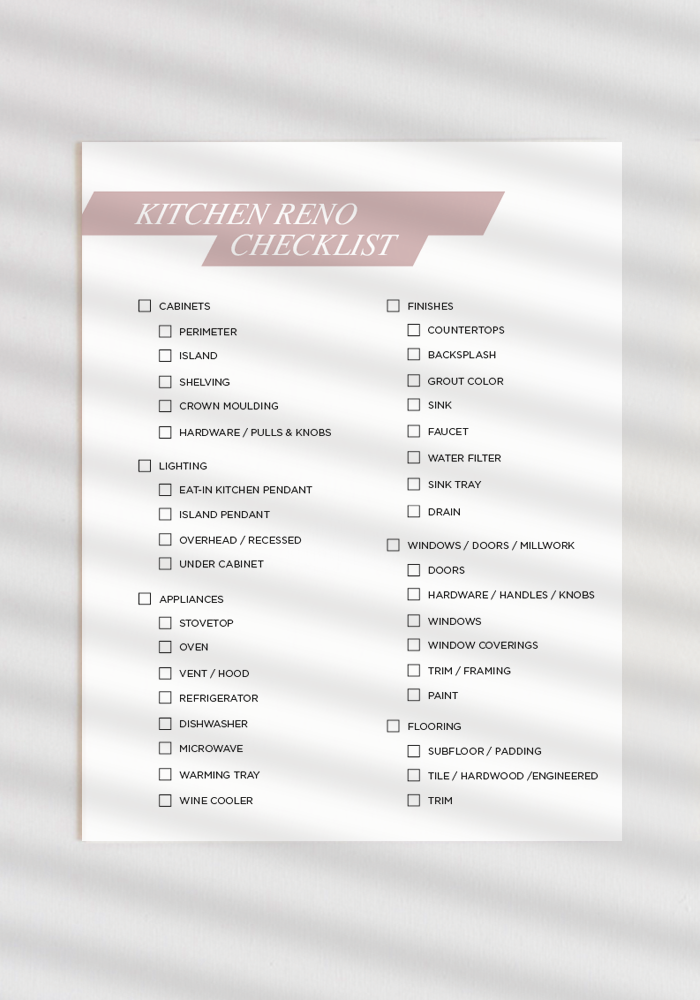 Meditation
Accept the impossibility of the goal. The renovation process is not simple and nothing clicks perfectly into place. It may sound silly, but meditating while planning this renovation has helped center my mind and quiets that worried voice. I've realized the craziness won't last forever, and I need to just get shit done. To get that shizzz done, a renovation checklist was inevitable.
Realize the project may not be completed all at once
Much like every other room in the house, this renovation will never really be complete…or rather perfected. I'll be tweaking and changing and rearranging until the day I die. Enjoy the journey of renovating, and if the pantry isn't feasible, pivot and pause that part of the ride. Ask yourself, does this task need to be tackled now, or can it wait 6 months? When I finally realized this, I no longer felt helpless.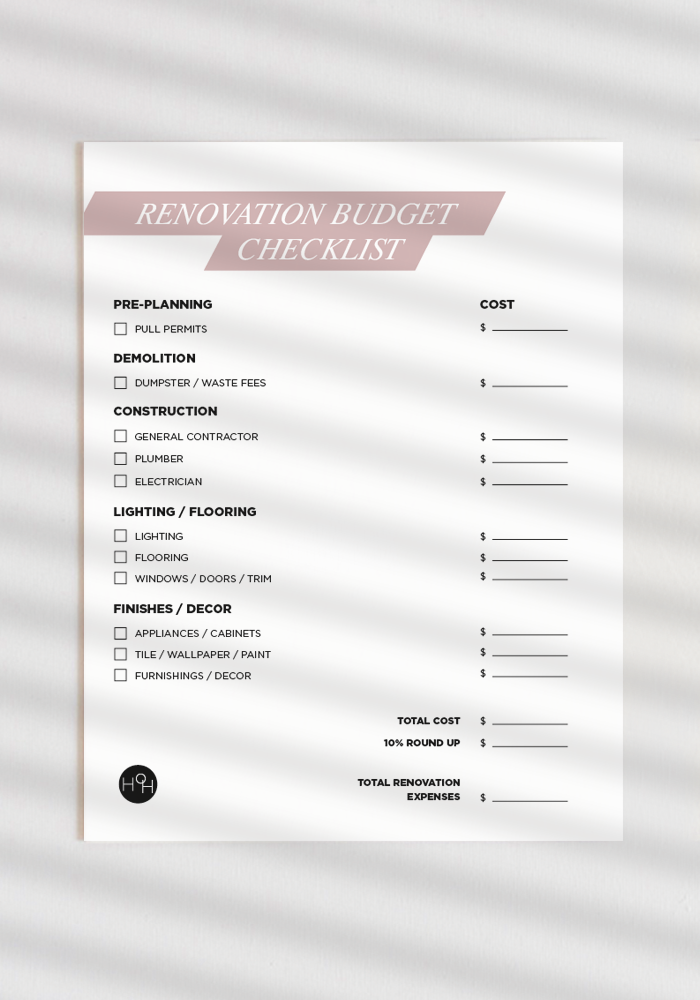 Time blocking
I've dedicated 15 minutes a day to write down and review daily moving parts, the project checklist, and timeline to make sure nothing falls through the cracks. That time is blocked out on my calendar I have set myself reminders in Trello. This forces me to tackle any issues at hand.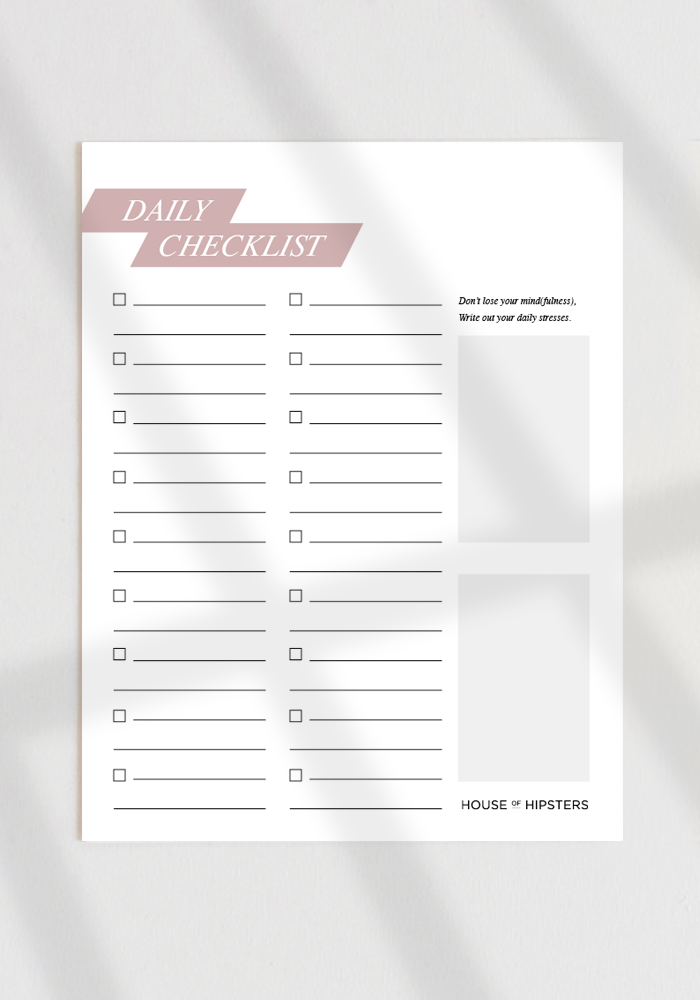 If you're feeling stress over your renovation, stop running in quicksand. Let's get cracking. You can download the renovation budget checklist by clicking here.