30 Best Cane Furniture Pieces
If you're looking to add texture to your home decor, you've come to the right spot. Today I'm rounding up the best cane furniture — it's what is trending now in home decor, and I'm here for it. Caning has been around for years but was overlooked for rattan furniture during the boho boom. It wasn't until I bought the dining room chairs at an estate sale and shared them on TikTok that I realized there was confusion over what is the difference between caned, rattan, and wicker furniture. Let's define what caning is and then round up over 30 best cane furniture pieces that have caught my eye.
Is Cane Furniture, Rattan Furniture?
Yes and no. Cane is rattan, but it comes from the outer skin of the rattan stalk (BTDubs rattan is from the palm family). Once the stalks are harvested, the bark is separated and the long strands are woven together. That material is called cane. The woven process is called caning and the end product is called caned furniture. You still with me? Basically, cane furniture is anything made from rattan.
Ya, I know, it's tricky. How's this — cane furniture is not necessarily the hexagon patterned webbing material on the back of a chair. It just needs to be rattan bark that's woven together in some way shape or form.
Wicker furniture can be made from reed, bamboo, willow, and rattan. Think of wicker as the weaving process much like caning, but if someone says it is caned, and you really want true cane, be sure to ask what it is made of. If it's not made from rattan, it's not cane furniture. It's wicker furniture.
This wicker shade sconce below is made of rattan, and if the material is made from the bark of the rattan stalk, it's cane. However, because the material is a bit thicker, my guess is it's not made of the bark so it truly is wicker – made from rattan. Either way, I'm keeping it in this round-up because it's beautiful and I LURVE it so much!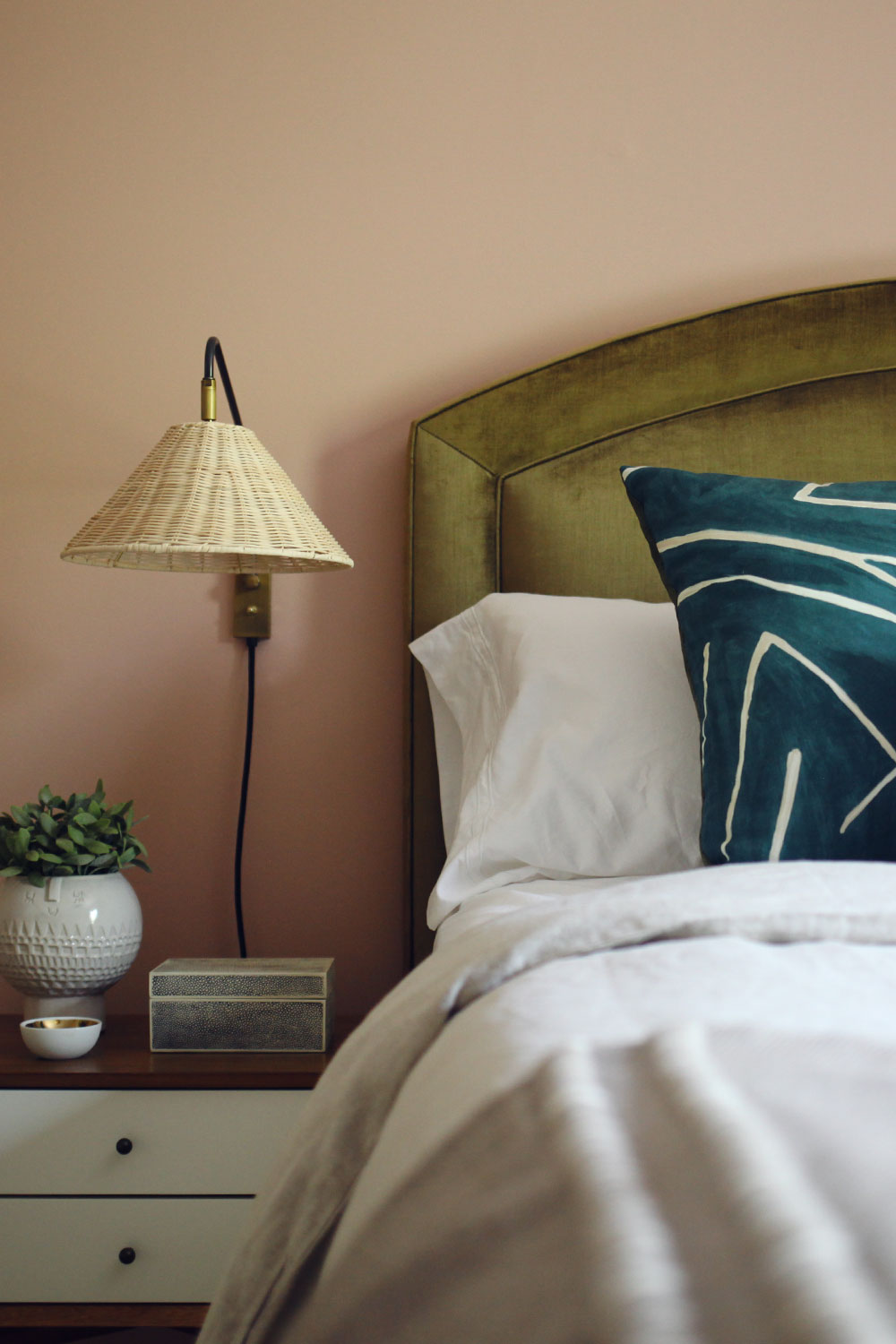 30 Best Caned Furniture Pieces For Modern Decor
When you think of cane furniture, you may just think chairs, but there's so much more. Here are my favorite caned furniture pieces for the living room, dining room, and bedroom.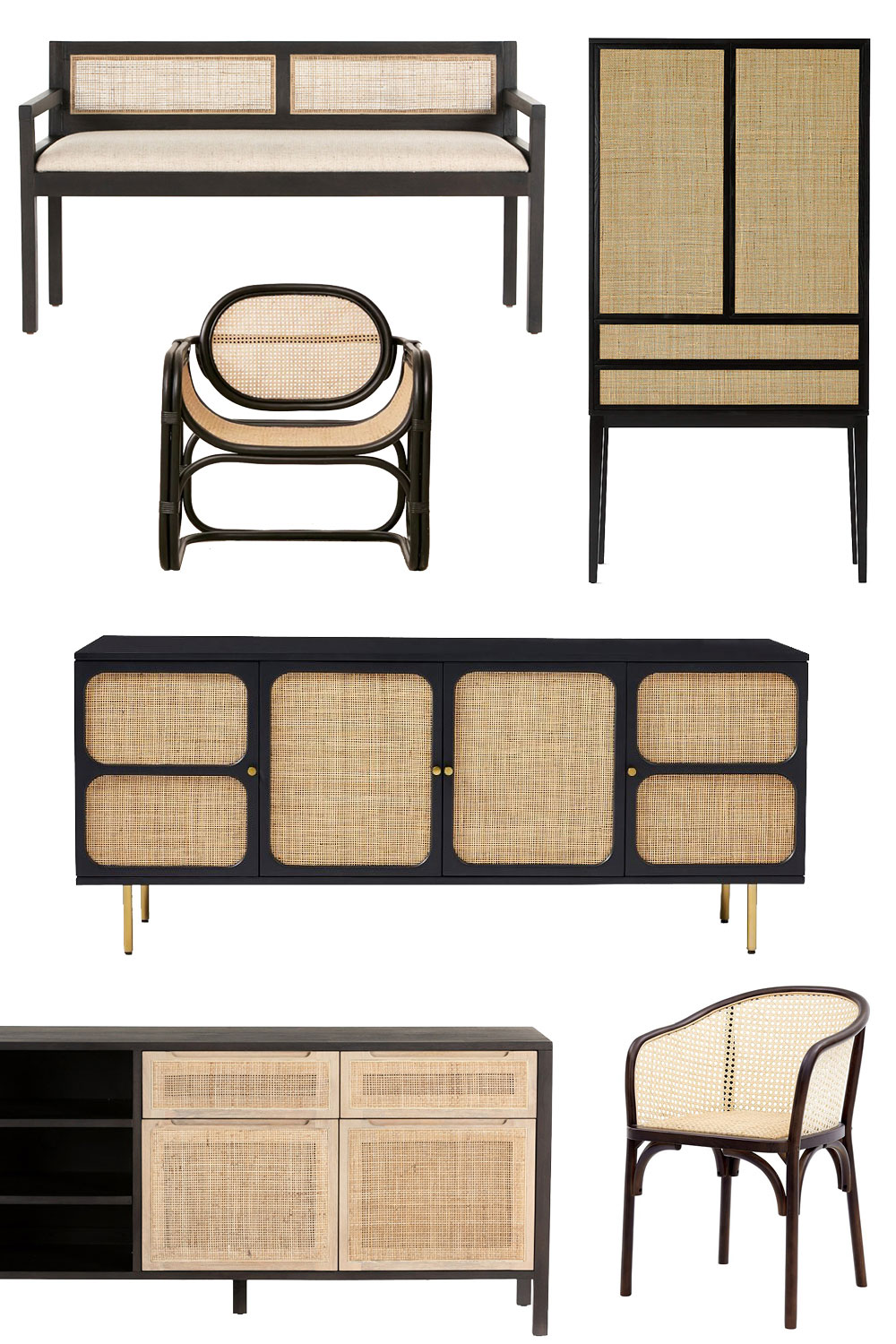 Cane Bench for Dining Room or Foyer



Black Cane Armoire — this might be my favorite
Affordable Set Of 6 Cane Dining Chairs



Cane Rattan Wrapped Floor Lamp


5 Best Cane Furniture Pieces For The Bedroom

Black Nighstands with Chic Caned Drawers
Budget-Friendly Cane Nightstand with CircularAccent



Best Cane Base Coffee Table — whoops, I guess I really loved it to pop it in here twice



Cane Nightstands – now on sale!


So are you on board with cane furniture? Have I convinced you it's now long super traditional chairs that are caned? What is your favorite piece from the round-up? Let me know in the comments.
Discover More Beautiful Home Decor – Get Inspired!
One Room Challenge Work From Home Office
The Best Interior Design Books