One Room Challenge Week 7
Last Updated on September 19, 2023
Next week is the final reveal of the One Room Challenge, and I'm so not ready. On the surface, it may look like I'm in the home stretch, but there's much more that needs to be completed. Oh, and I keep forgetting stores aren't open and stocked like normal. Even a trip to Home Depot must be planned out like a day-long excursion. Let's do a quick run-through of what needs to be completed.
Marble lever door hardware needs to be installed.
Brass door hinges need to be installed. Completed!
For my new friends visiting me today, hi, my name is Kyla, and I'm a home decor blogger based out of Chicago, IL. This is my 3rd One Room Challenge…but my 1st time ever as a Featured Designer. If you want the daily behind-the-scenes updates, check out my Instagram or TikTok.
Week 1 | Week 2 | Week 3 | Week 4 | Week 5-6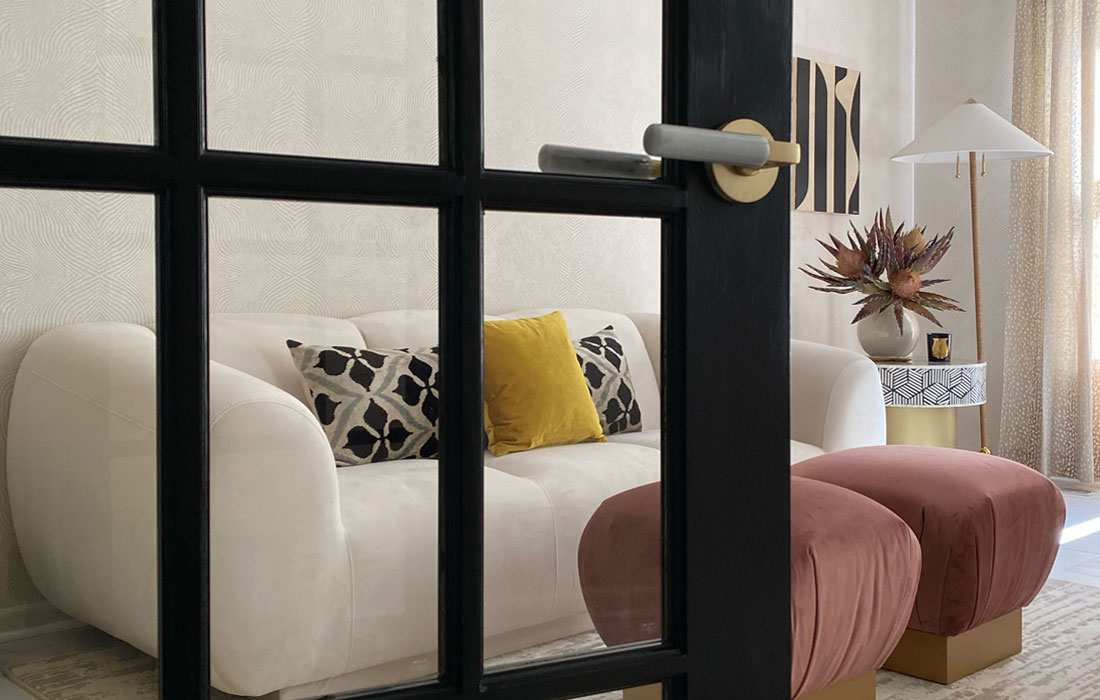 Desk delivery TODAY!!!! Arrived and waiting for movers to haul it up the stairs. I think the desk weighs 2oo lbs. Yowza.
Hang this sculptural wall sconce from Blueprint. It will be hung on this wall.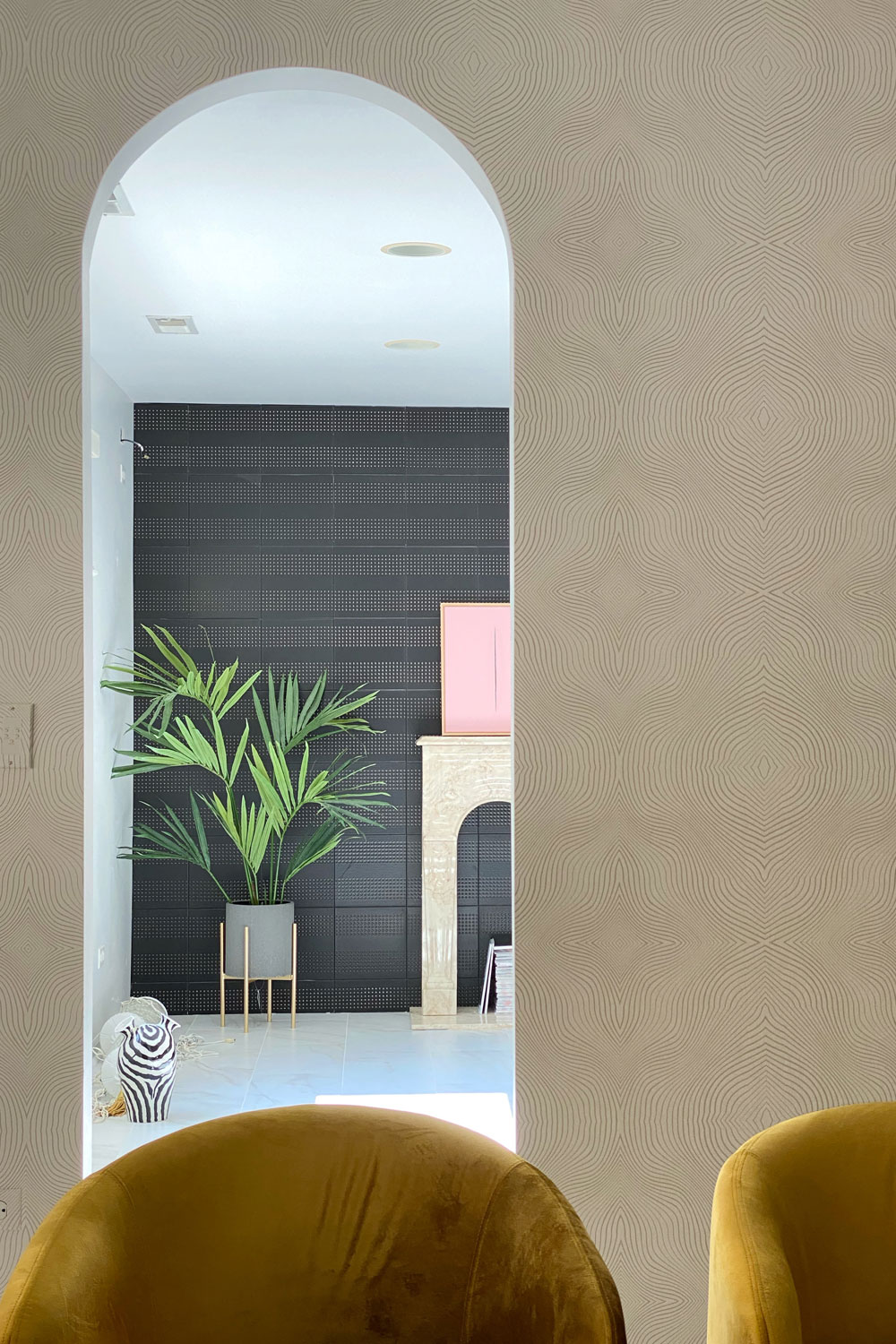 Style antique cabinet. I started this the other day, but some spots need some help. The dark pieces are getting lost, and part of me wants to give this thing a quick whitewash and paint the inside black?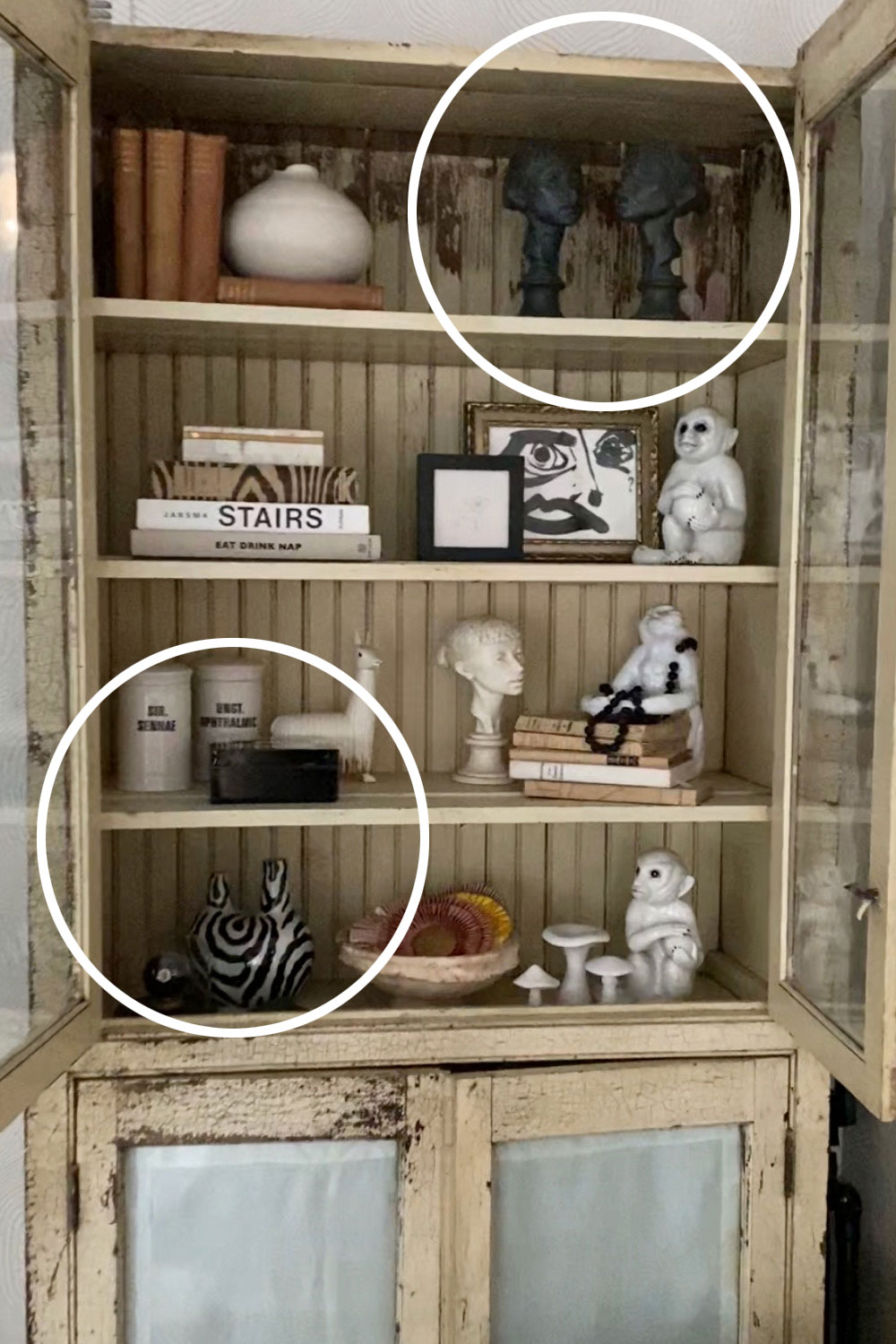 Style vintage fireplace.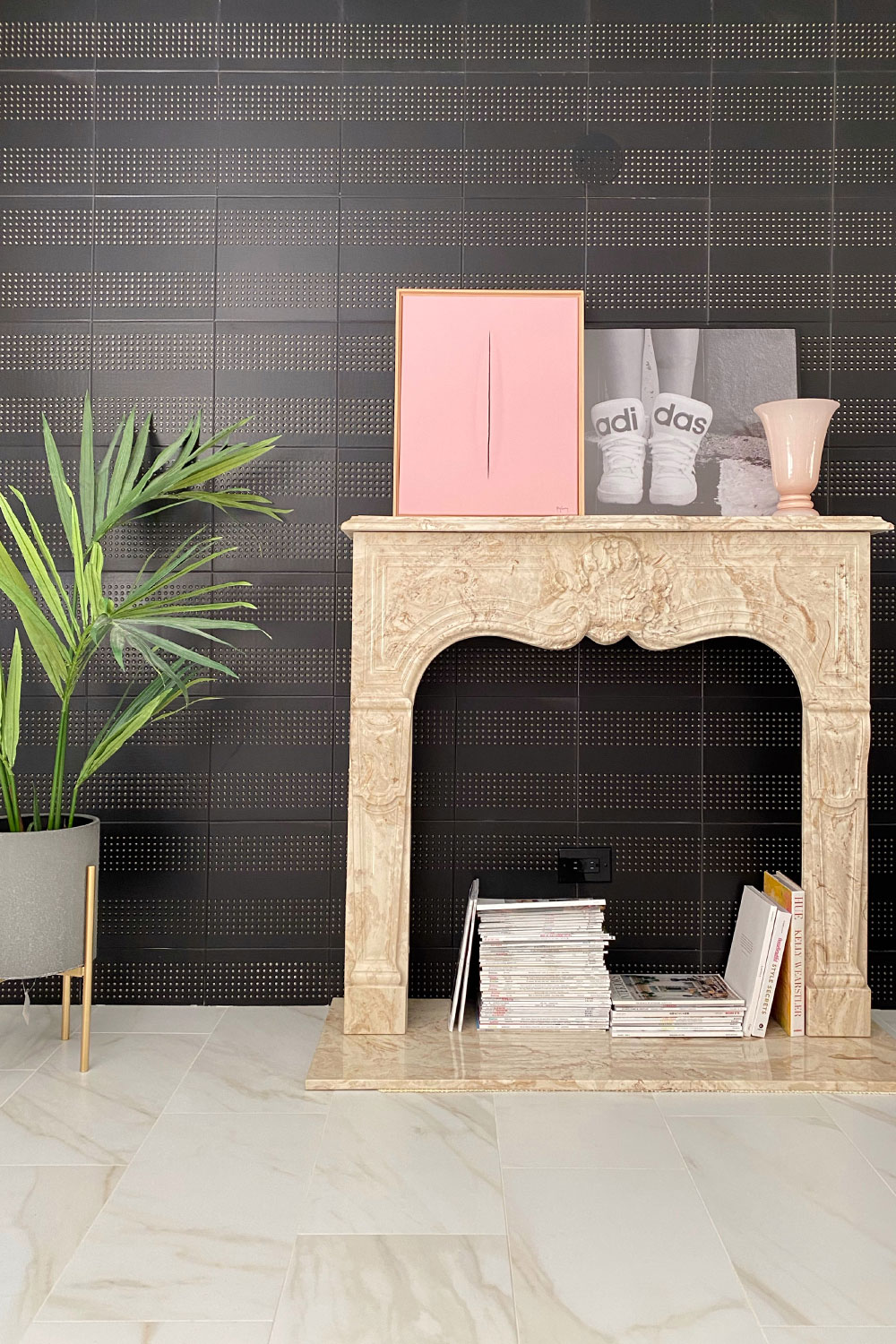 Hang Tony Curry black and white abstract. Finished!!!!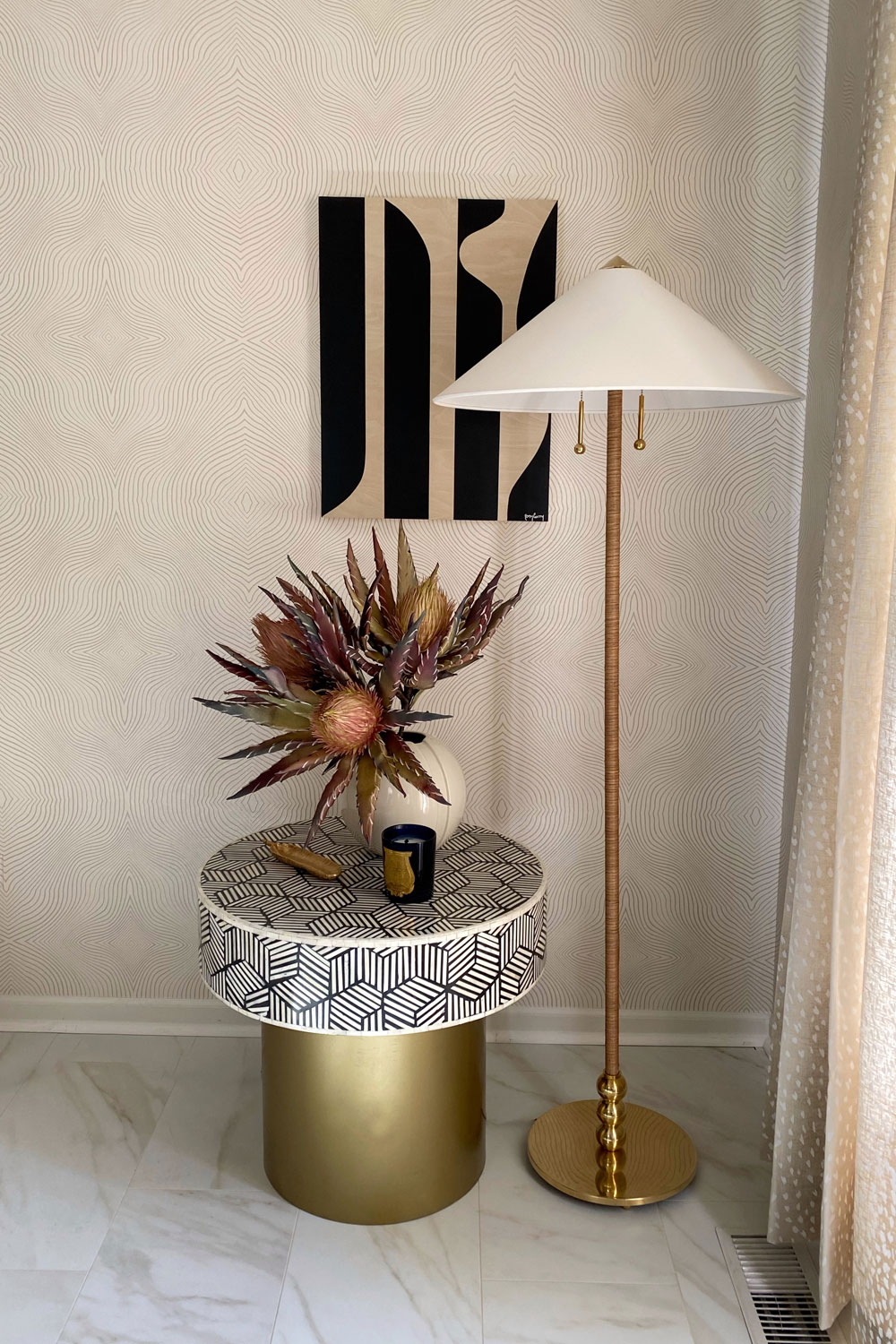 Hang the curtain rod in the gym and hang curtains in both rooms. This has been started but not completed, so I can't cross it off quite yet.
RELATED: if you're looking for cheap drapes, I'm spilling the tea. Check out my secret sources!
Lower chandelier by 6″ (The Boy is beyond thrilled about crawling into the attic for this one). This fail happened while I was writing this update, and it's a no-go. Our electrician secured the lotus chandelier up in the attic with 4 pieces of wood, a few knots, and a whole lotta swear words. After struggling with just the curse words for over an hour and almost falling through the ceiling, we gave up.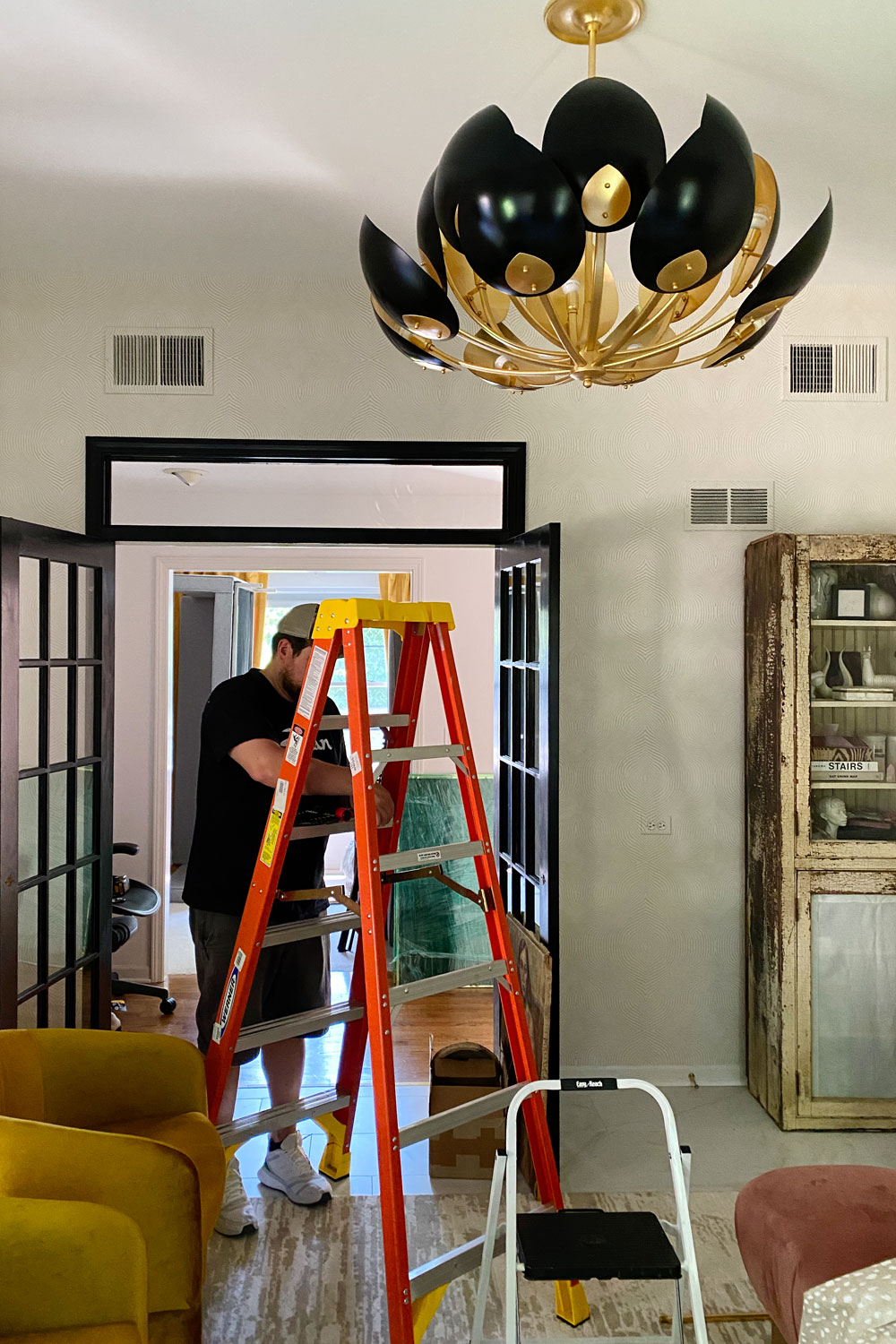 Reupholster vintage brass desk chair…and source fabric??? I'm screwed there unless I can find something in my stash.
Rehang vintage large-scale art in the gym…lower and move to the right.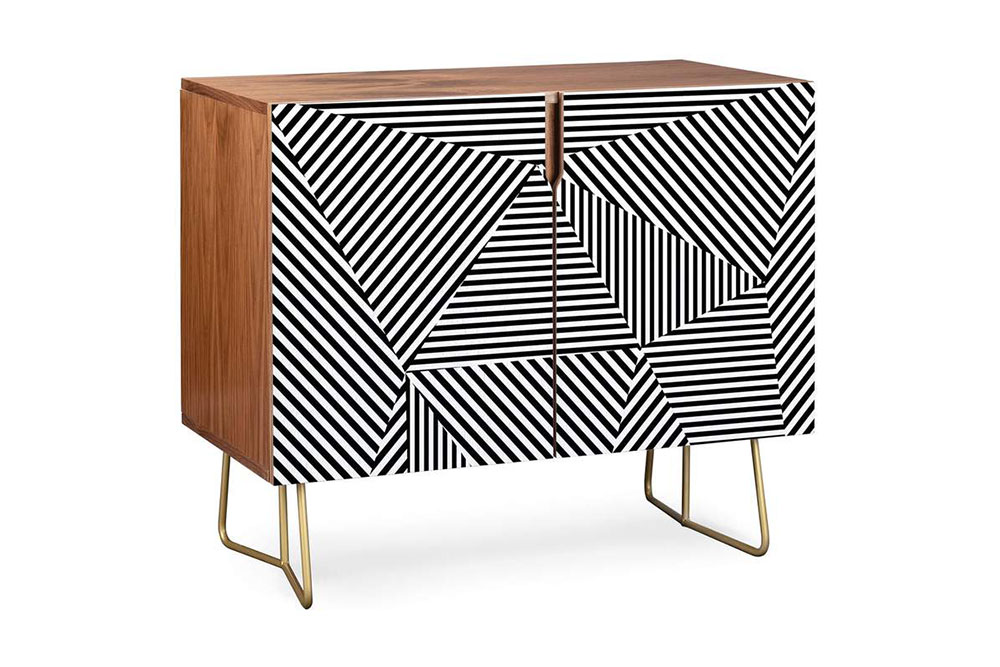 Style black and white graphic credenza (no longer available) and set up my printer.
Shoot the final room and edit photos.
Oh and all this needs to be completed within the next 6 days.
On the bright side, here are a few things I recently finished:
Painted the trim and transom black.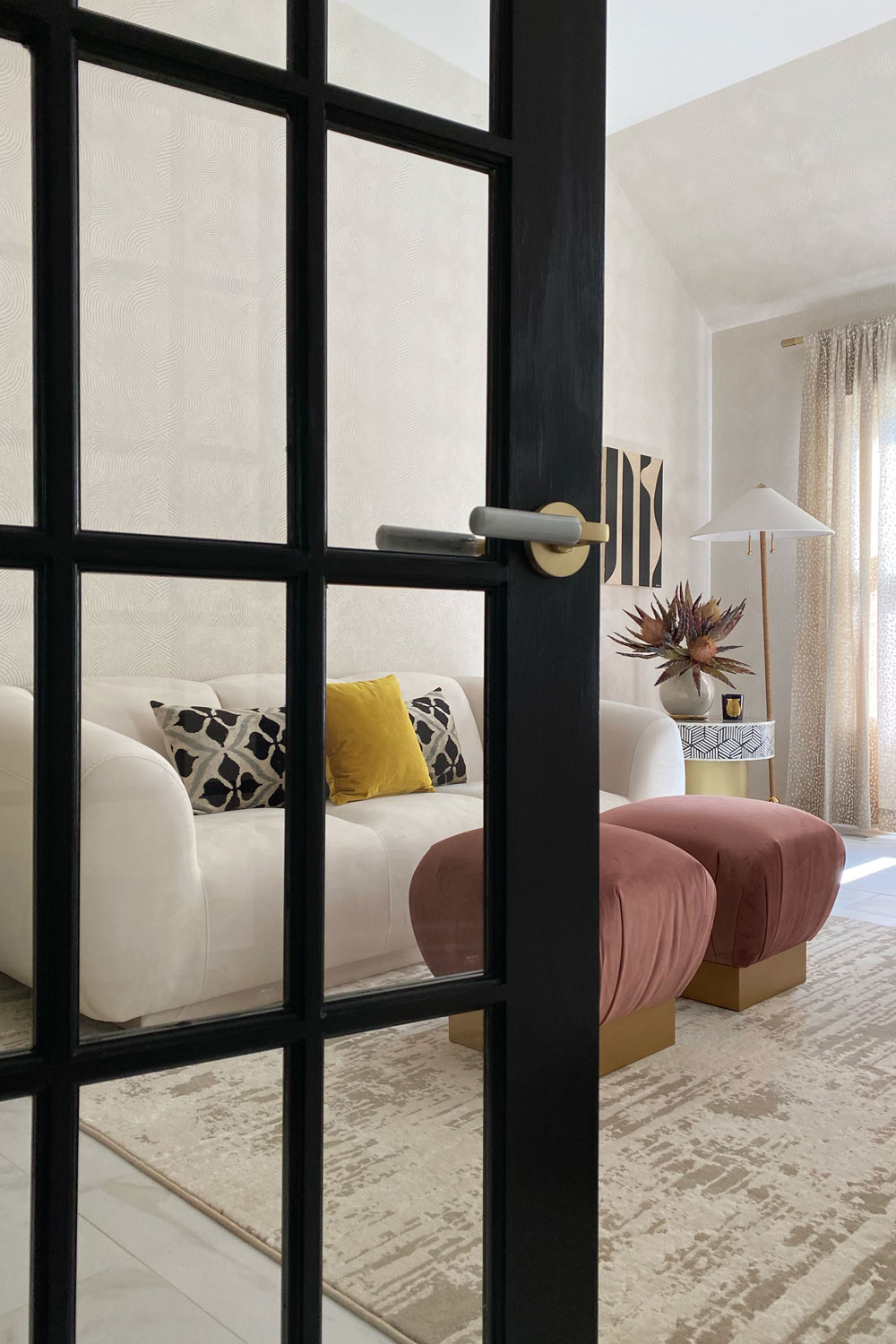 The abstract beige and cream rug found its forever home.
RELATED: Learn how to measure for the best size rug in a living room and nail it like a pro every single time!
Received the second modern yellow-gold chair and hauled it upstairs.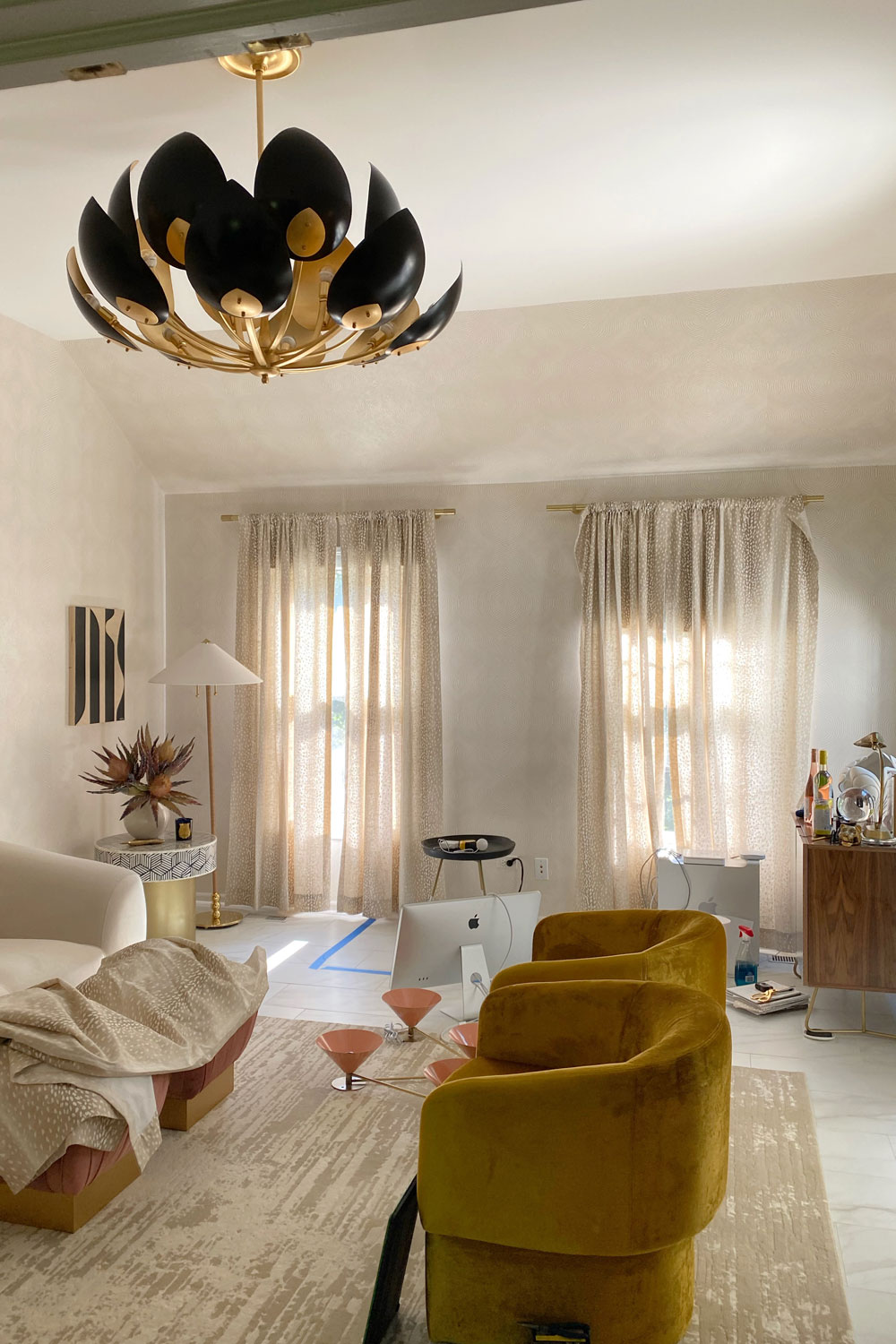 Received the bone inlay side table and styled it with some florals from the now-closed shop.
Found a home for the floor lamp that is so beautiful I can't even stand it.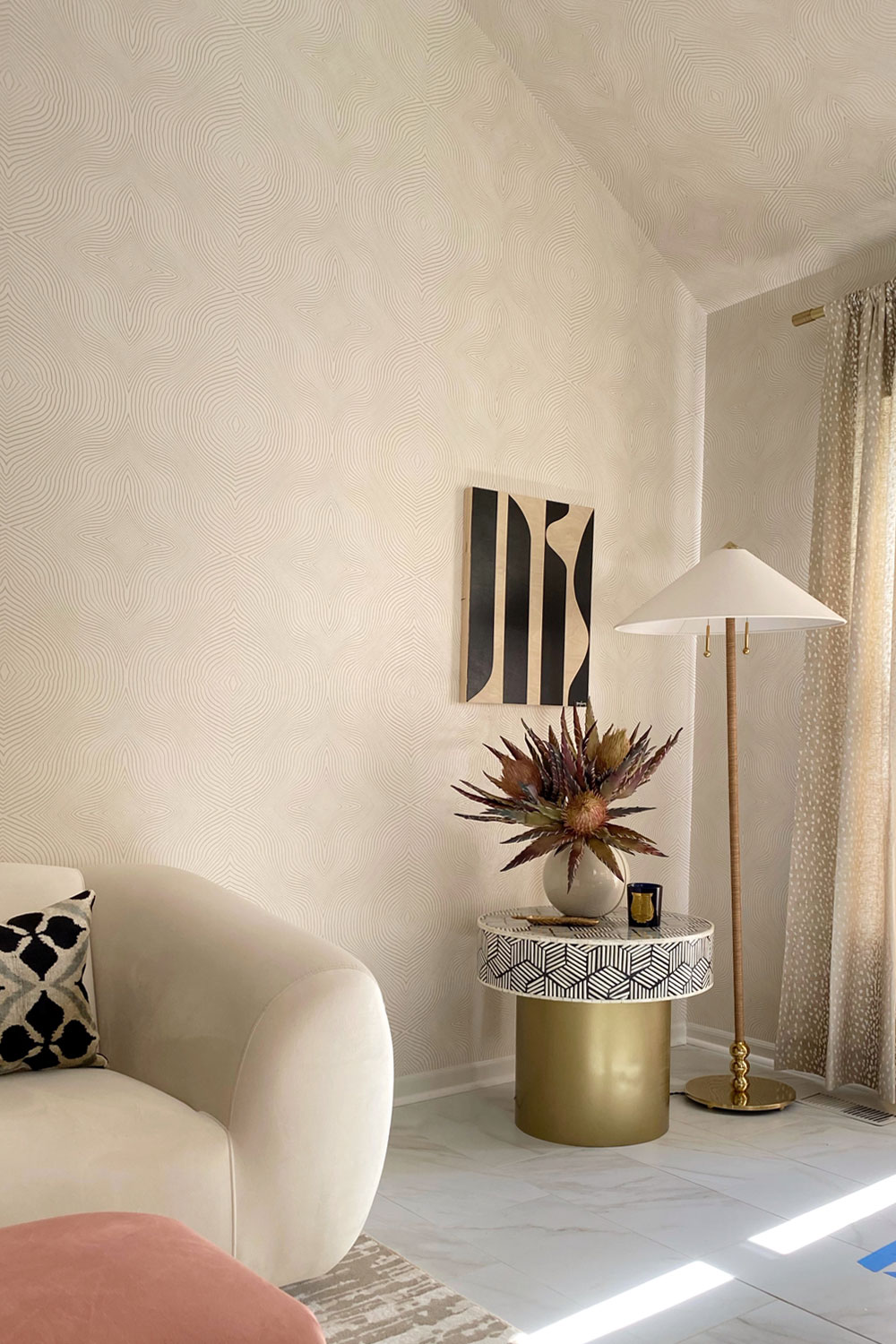 Found a spot for the pink slice painting from Tony Curry.
The Boy painted a cover to hide the junction box on the black tile.
I've been asked where a lot of the furniture pieces are from, so here's a little shopping guide for you. I found much of it on Overstock.



Discover More Interior Design Inspiration
Check out these clever ways to decorate with art in your home.
Try these art gallery wall ideas on a blank wall in your living room.
If the trending Anthropologie mirror is out of your budget, try these lookalikes.
Rounding up my personal favorite interior design books that I refer back to over and over again.
If you have an empty corner in a room, fill it with a fake olive tree or a fake fiddle leaf fig tree. It's such an easy solution. And if you're looking for more faux plants that look real, check that round-up as well!