The news is in, faux greenery is no longer a faux pas. My last guide on where to buy the best faux plants has been wildly popular, but one link, in particular, is clicked on the ever-trending olive tree. The faux olive tree has surpassed the fiddle leaf fig tree by leaps and bounds, but finding the best faux plants that look real can be tricky. You don't want to see the plastic seams on the olives or droplets of glue for faux water. Let's break it down with my top 10 best faux olive trees.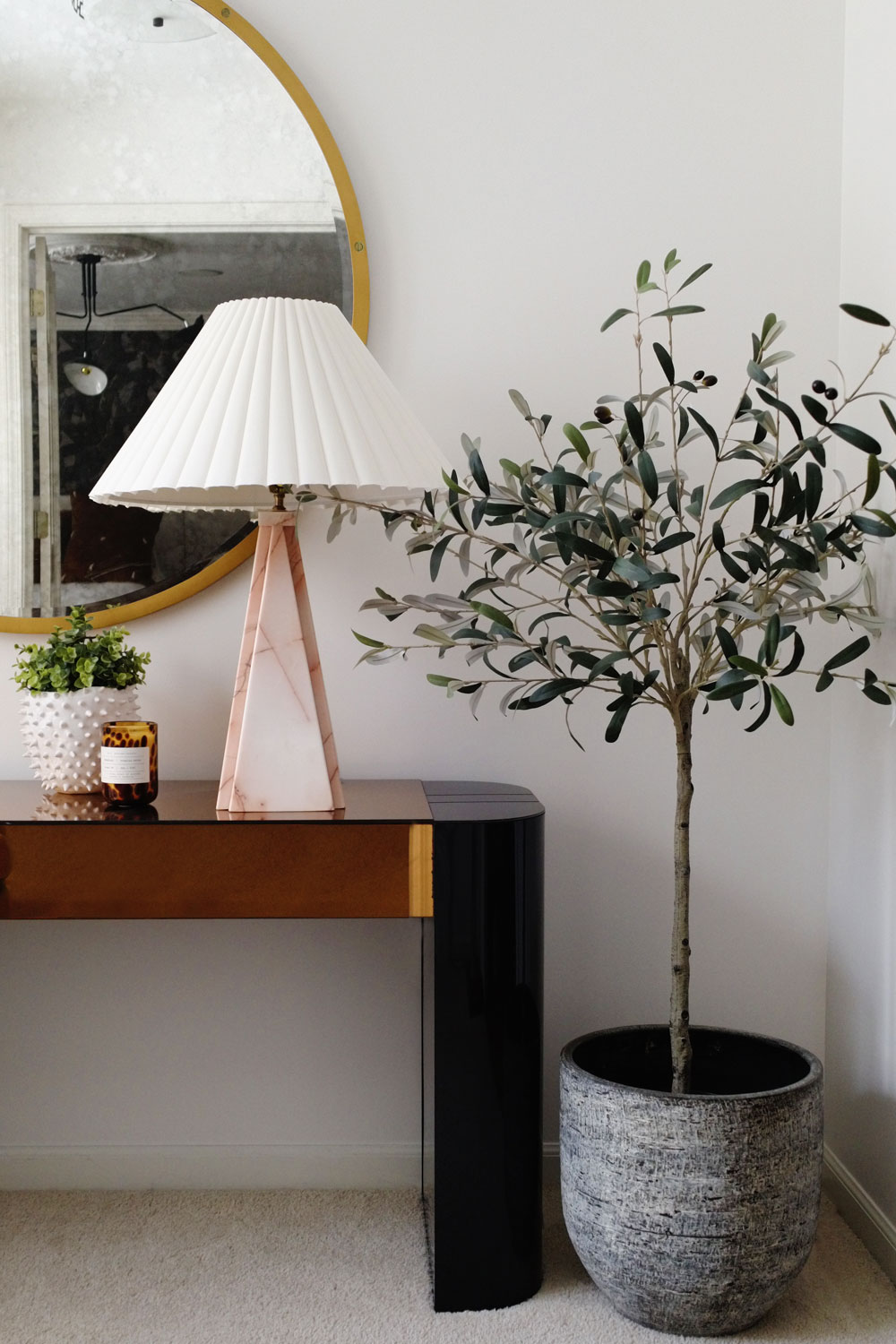 My Absolute Favorite Faux Olive Tree
Like I said above the faux olive tree is trending hard with interior designers and a roundup will make your design life easier. I purchased the tree above for my home office, and every time I post it, I'm asked, "what's the name of the plant in the corner?" Is it real or fake? But first thing's first:
Favorite Place To Shop For Artificial Plants In General
Before I leap into my favorite faux olive trees, here is a quick reference for where I find the best faux plants in general.
Discover The Best Faux Olive Trees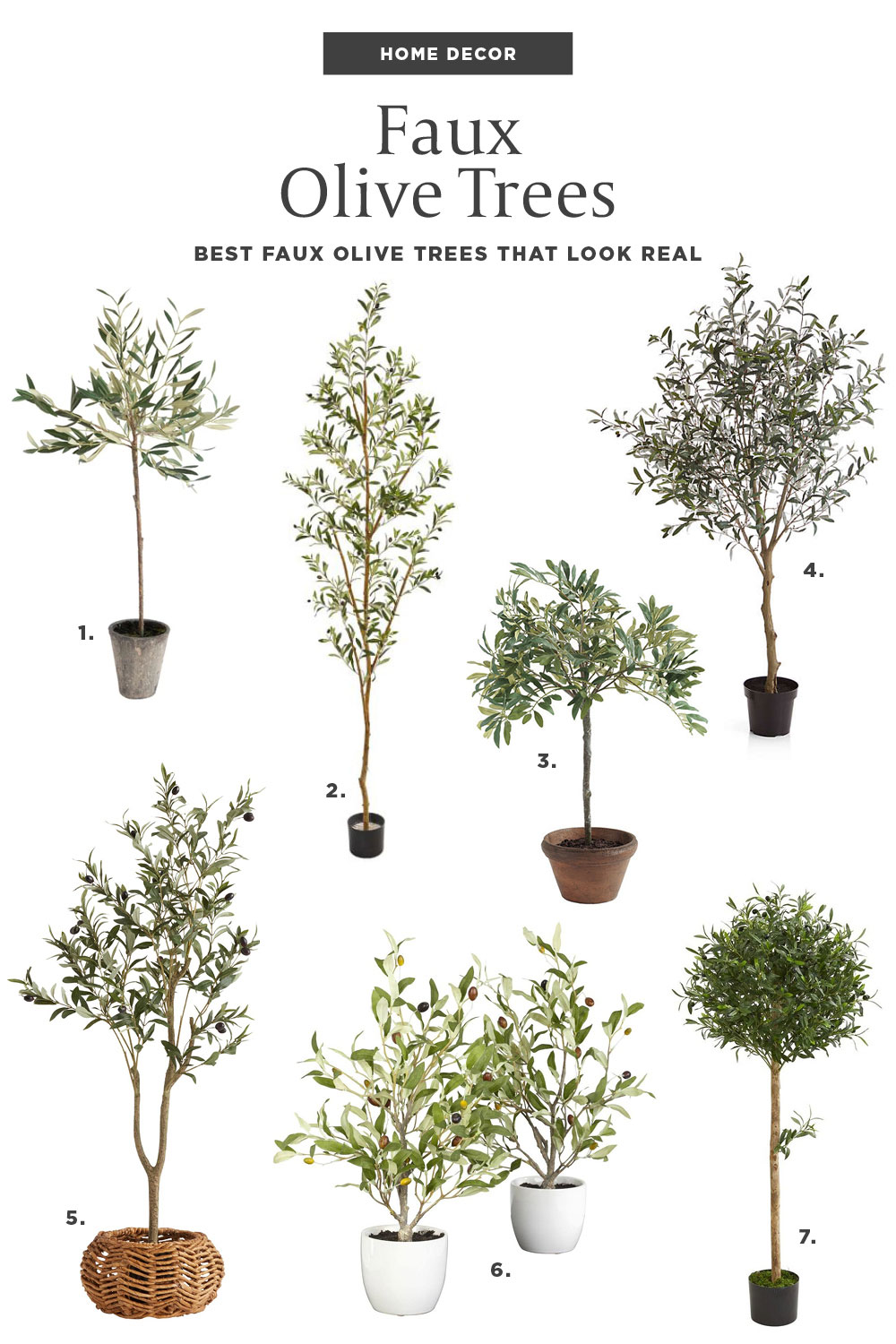 Artificial trees can get pricy based on quality and size. A 3′-4′ real olive tree will run you around $100. Because real plants silently scream when I near them, I might as well flush that hundo down the toilet. Routinely watering greenery is not my forte…I blame the ADHD…I just forget.
2 More Faux Olive Trees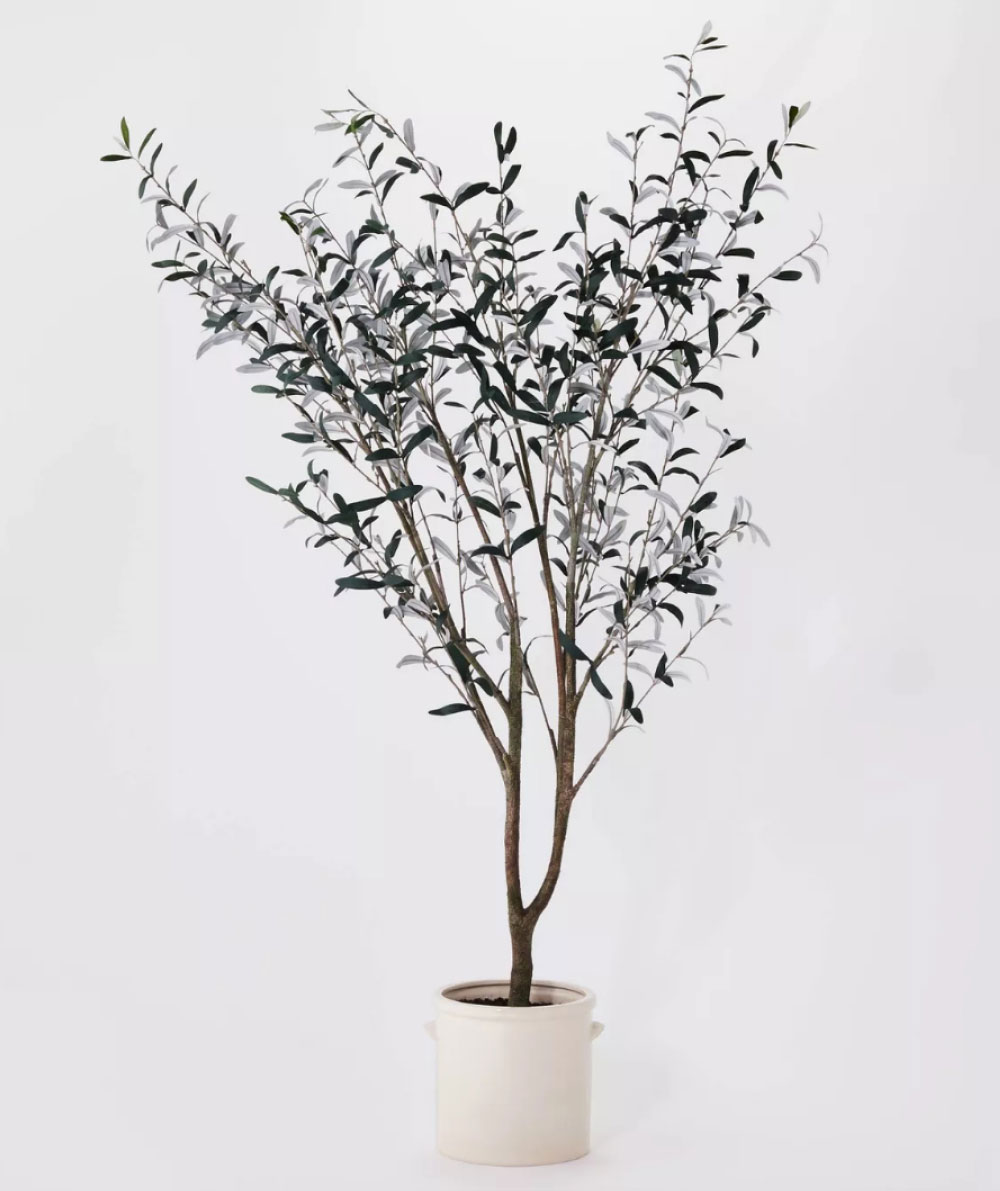 The only solution to my green thumb woes is to purchase faux plants. Looking back to when I first started sharing home decor, I repetitively heard, "faux plants are tacky". Ummm, rude. When working with Decorist on the front room design, I was told no faux palm trees…that rule was not followed, and when they reviewed the imagery, didn't notice.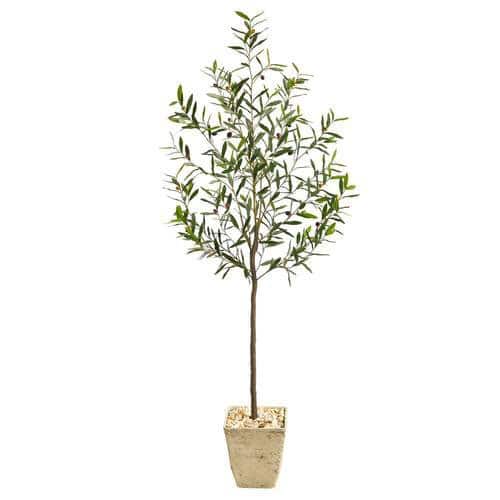 This faux olive tree might be my favorite.