Declutter Your Home Checklist And 7 Easy Decluttering Tips
Last Updated on January 27, 2023
Want to join in my declutter your home challenge? For the month of January, from the living room to the bathroom, to the fridge, I'm going decrapifying my house. To keep the process organized, I've created a handy dandy free declutter your home checklist that will be sent to your inbox if you sign up for the weekly newsletter (simply fill out the email sign-up below). The checklist is filled with decluttering tips you can download and print so we can declutter together! Let's do this!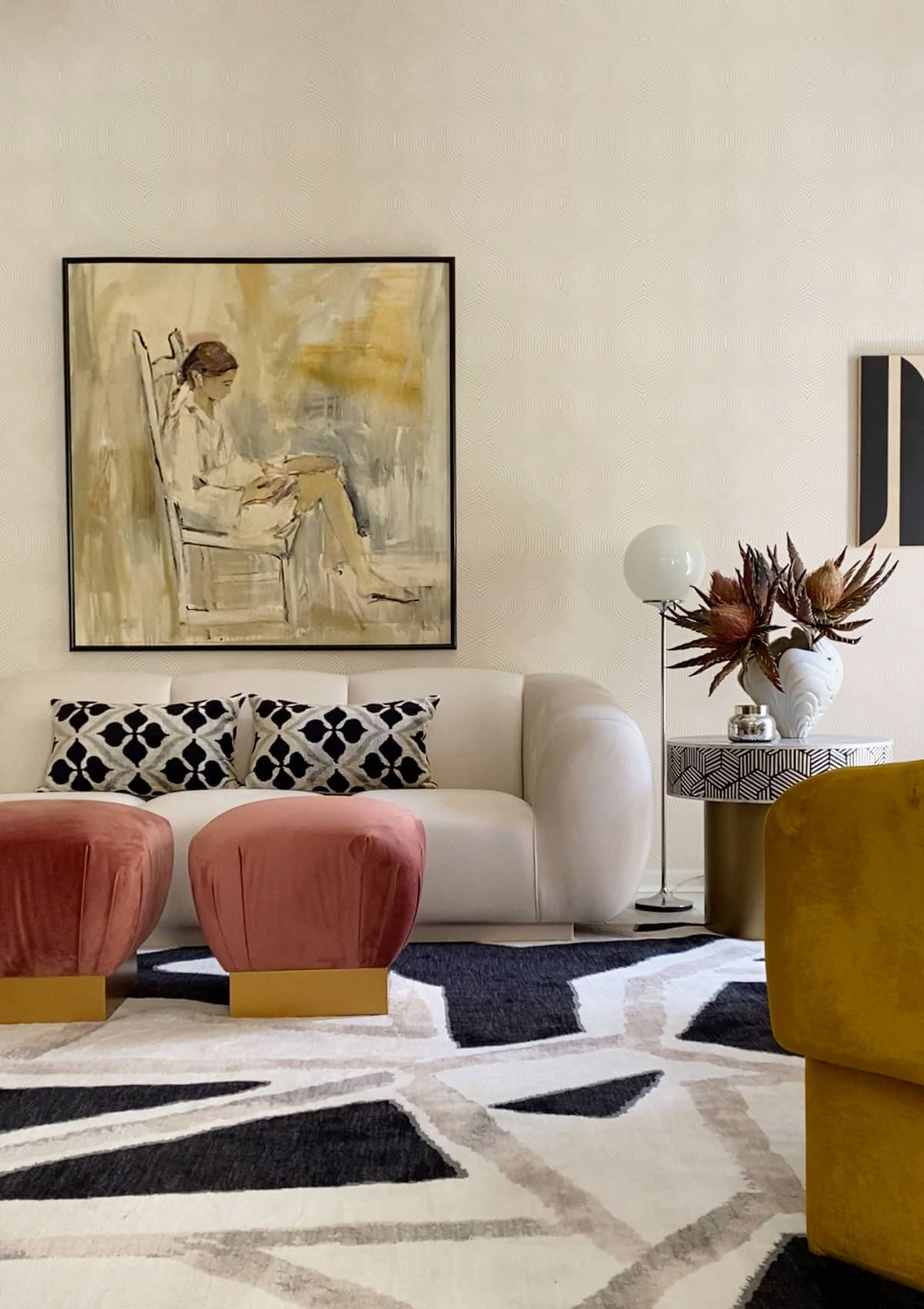 7 Easy Steps To Declutter Your Home
1. Block Out 1 Hour A Day
It can be overwhelming to even think about how to declutter your home in a week, let alone a day. This is not HGTV, so we need to set realistic goals. Start small by focusing on one room or one area at a time. I've learned that I'm more efficient if I schedule and time block certain tasks. I use this timer to stay focused during scheduled tasks. Pick the room you'd like to declutter from the cleaning checklist printable, and let's get to work.
Set your timer for one hour and commit to only decluttering the specified room during that time. Put the phone away. No TikTokking or texting. Turn off the TV. (Tunes are acceptable and encouraged. Check out my music playlists if you're looking for a fun mixtape.) If a room takes longer than one hour and you have extra time, set the timer for another hour. If you do not have time, reschedule to continue the process.
2. Set The Goal
What is your goal behind decluttering the room? Do you want to create more storage space or simply rid your home of unnecessary items? Mine is a bit of both. Since closing the shop and being cooped up during lockdown, I feel like we accumulated a lot of stuff we no longer need. Makeshift classrooms have turned into chaotic craft tables. The Boy is a chucker — he sees my ADHD piles and chucks them into drawers or cabinets. On the surface, my home looks clean, but there's zero organization. Yes, even I need to declutter.
RELATED: Did you know that the interior design's secret styling weapon is a pretty little box? I've rounded up the 27 decorative boxes for all your coffee table decor needs.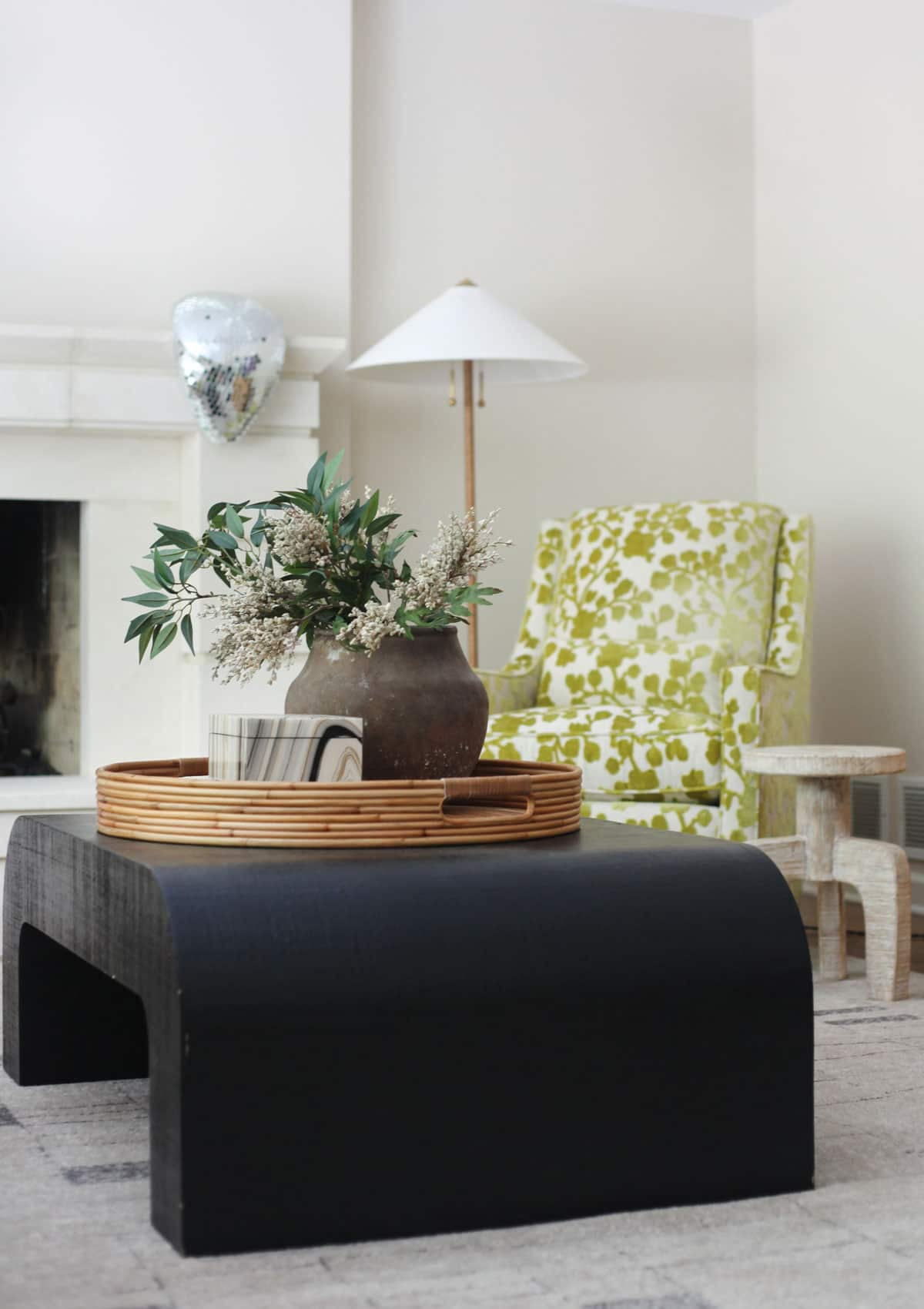 3. Create Keep, Toss, and Donate Piles
I'm going to try using the 90/90 minimalist method, but as Marie Kondo says, choose whatever sparks joy and start making piles of what you want to keep, toss, and donate or sell. Just remember, if you want to sell it, you'll be holding onto the junk longer and need a place to store it. When selling an item during this process, my advice to you is to price it cheap, so it sells fast. Also, store the item in a large plastic bin instead of keeping it in the room you are decluttering.
The 90/90 decluttering method is simple. Ask yourself if you've used the item within the last 90 days. If the answer is yes, keep it. If the answer is no, ask yourself if you will use it within the next 90 days. The item goes in the toss or donate pile if the answer is no.
If it is trash, put it in a trash bag. Bags = trash; you're getting rid of it. Boxes = things you might care about. It's important to remember that whatever you have deemed to be trash stays trash.

4. Be Honest With Yourself
No one is judging you, so be honest with yourself. Marie Kondo will gently remind you to ask, "Does this item spark joy?" If that bundt pan brings you joy or adds value to your life, it's a keeper even if you don't see yourself using it in 6 months.
5. Storage Solutions
Invest in storage solutions, such as shelves, bins, and baskets, to help keep your belongings organized and easy to access. If you're in the living room, you'll want baskets for cozy throws, lazy susan trays in the pantry, and decorative boxes to wrangle remote controls. If you're in the bathroom, you'll want under-the-sink storage bins and small container dividers to organize things like makeup and hair ties.
Here are a few of my favorite organizing and storage bins:


Get creative with storage and check out your existing furniture. The Dorothy Draper chest in my foyer is home for all our winter gear, like hats, mittens, and snow pants.

I will tell you that renting a storage unit for unused items is NOT a good solution. Take it from this former vintage shop owner who has two units. You're moving the clutter from your home to another space to sit in the dark. Take the bull by the horns, make hard decisions, and purge.
Scroll to check out a few more favorites:


6. Get Rid Of Duplicates
During the closet remodel, I found soooo many duplicates hidden away in drawers. No one needs 84 pairs of jeans — ya, I'm not kidding. It may sound time-consuming but pull everything out, try it on and keep only what fits. I used to look in my closet and think, I have nothing to wear, but after a good rogering, I realize I have so many amazing outfits. I just couldn't find them because they were hidden in the clutter. Trust me. It's worth the time and effort. Along with tossing duplicates, look for socks missing their mates. Toss those as well.

Here are a few of my closet favorites:


7. Maintain A Clutter Free Home
Once you have decluttered your home, it's important to maintain a clutter-free space, which means everything needs a home. EVERYTHING. If you wind up with items that don't have a home, bin, or basket, return to tip #3. Ask yourself again, does this spark joy? Have you used it within 90 days? If it's a special keepsake, maybe you need a special memento storage bin.
Set aside 15 minutes each week to put away items and keep your home organized. If it had a home before, put it back where you found it. Also, consider setting limits on the number of items you bring into your home to prevent clutter from building up again. You know, I love a good estate sale, but while vintage hunting, I've learned that if the shiny object that catches my eye doesn't have an immediate home, the treasure should not come home with me.
THAT'S IT! YOU DID IT! I'm giving you a virtual high five. But now that you've decluttered your home, it's time to schedule you're next decluttering session. I like to block out a tentative week within 3-6 months because decluttering is not a one-and-done process. It's ongoing if you want to maintain a tidy, organized home.
Sign Up Above And Receive The Free Declutter Your Home Checklist




Discover More Organizing and Modern Home Decor Ideas
Now that you have decluttered your home, get my organizing tips for a tidy home.
Is home improvement on the horizon? Check out my free renovation budget checklist to help you stay on time and not overspend.
I've rounded up my best cleaning products for your home, from vacuums to streak-free glass cleaner.
ERMERGERD! I was chosen to be one of the One Room Challenge Featured Designers! See what I'm planning.
Not that you asked, but here are 7 random things about me.