Trendy Mom Style Outfit Of The Day
Last Updated on January 27, 2023
Since we remodeled the closet, I've been extra conscious of only purchasing classic pieces I'll wear daily, and if it's a trendy piece, I'm trying to find the best price – like these sunglasses. Will they stay in style for years to come? Probably not, but for $39, I'm all in on giving them a whirl. Here's some trendy mom style inspiration that I've been shopping lately.
Trendy Mom Style Outfit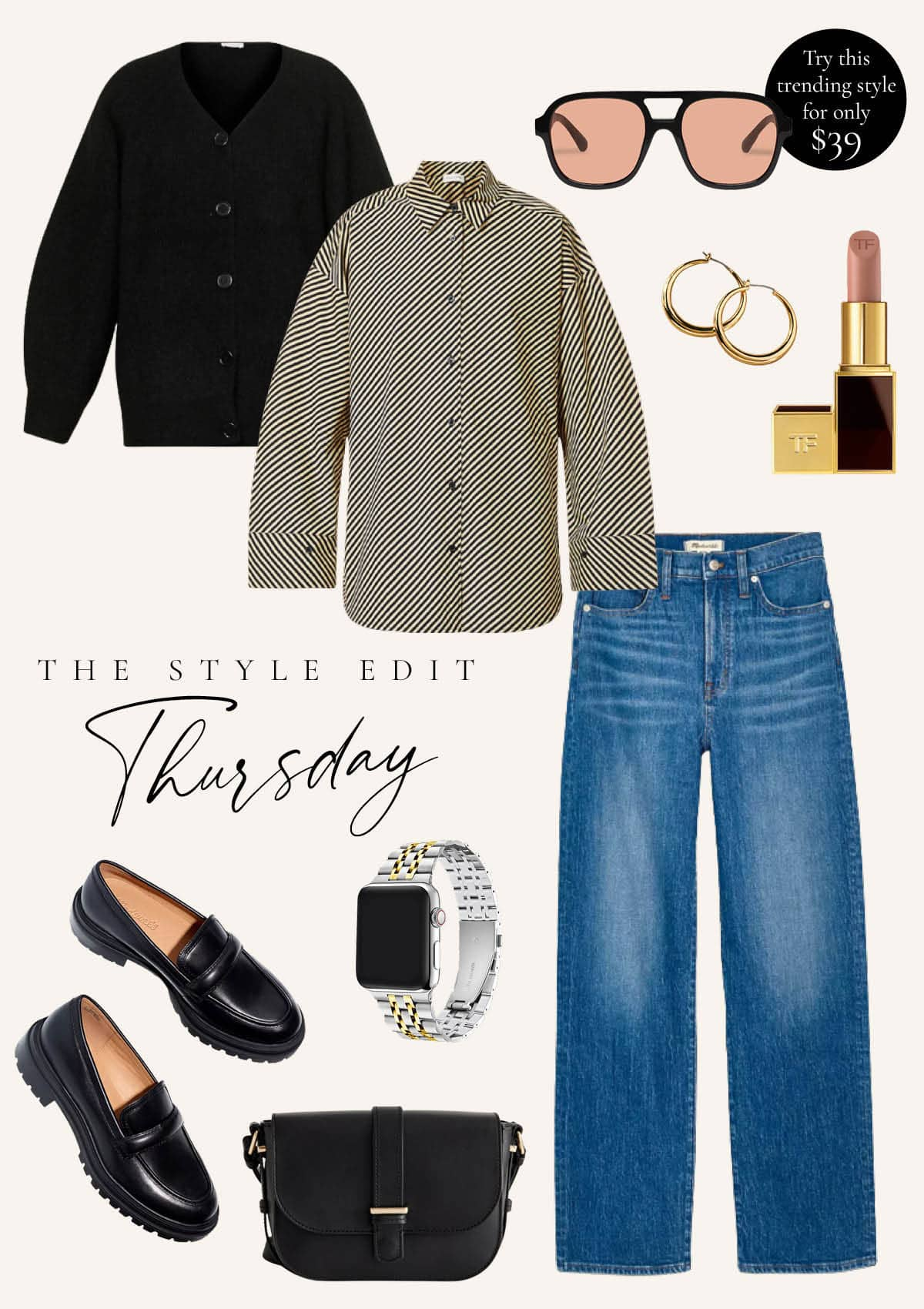 Shop This Casual Everyday Outfit
RELATED: I popped into the mall the other day and here are a few things I bought and loved. I also updated the Skinny Jeans Replacements post. Hop on over and check them out!

Discover More Curated Everyday Mom Style
A round-up of cute backpacks I'd wear for commuting to work, back to school, and travel backpacks, and most will fit a laptop.
Shop this gift guide full of unique gifts for her.
A new fashion line is shaking up Chicago. Check out the latest collection of bags by Neon Fringey.
If skinny jeans are out, what jeans are trending? Here is the latest in denim.
I found the best pajamas that are comfy, colorful, and come in bold patterns.
Here is some carefully curated summer to fall outfits that are definitely for the trendy mom style without breaking the bank.