Trendy Mom Style Outfit Of The Day
Last Updated on October 2, 2023
Since we remodeled the closet, I've been extra conscious of only purchasing classic pieces I'll wear daily, and if it's a trendy piece, I'm trying to find the best price – like these sunglasses. Will they stay in style for years to come? Probably not, but for $39, I'm all in on giving them a whirl. Here's some trendy mom style inspiration that I've been shopping lately.
Trendy Mom Style Outfit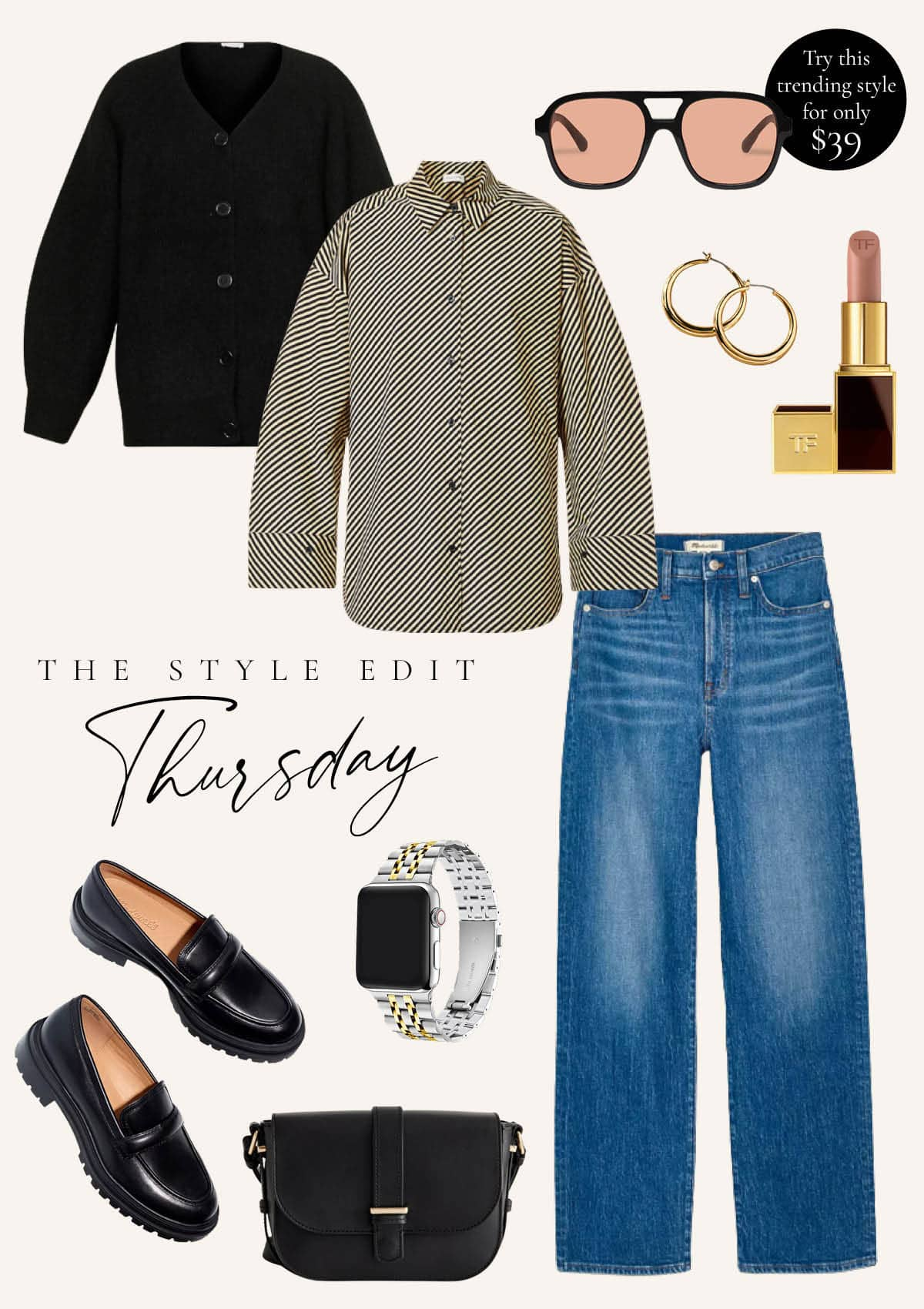 Shop This Casual Everyday Outfit
Relaxed-fit scoop-neck knitted cardigan – by Malene Birger, no longer available.
Derris striped organic-cotton shirt – by Malene Birger, no longer available – the diagonal stripes add extra interest to this button down.
I saw these funky sunglasses everywhere in New York City but didn't want to invest big bucks. These are only $39.
Simple and classic gold hoop earrings – no longer available, but check out the fall fashion trends 2023 for my top 4 favorite gold tube hoops.
My favorite lipstick in my favorite shade of nude. This one has a nice creamy feel to it that isn't sticky.
Lug sole black loafers – an affordable option in comparison to the fancy pants Prada shoes I'm lusting over.
Crossbody leather bag – no longer available – if you read my holiday gift guide for the cool girl, you know I've been coveting this black horsebit Gucci bag, but it's definitely on the pricey side. The bag shown above has a nice look for less.
Silver/gold stainless steel band for Apple Watch – I recently bought this bougie on a budget watch band, and I absolutely love it. I'm also eyeing this new Apple Watch.
The perfect vintage wide-leg jean in Leifland wash – and yes, in case you were wondering, skinny jeans are still out of style. If you still love the skinny jeans look, try something like these casual straight-leg jeans – no longer available.
RELATED: I popped into the mall the other day and here are a few things I bought and loved. I also updated the Skinny Jeans Replacements post. Hop on over and check them out!
Listen To Mom Rock Music
If you want to add tunes to your mom style shopping, hop on over to my Mom Rock music playlist. It's a vibe.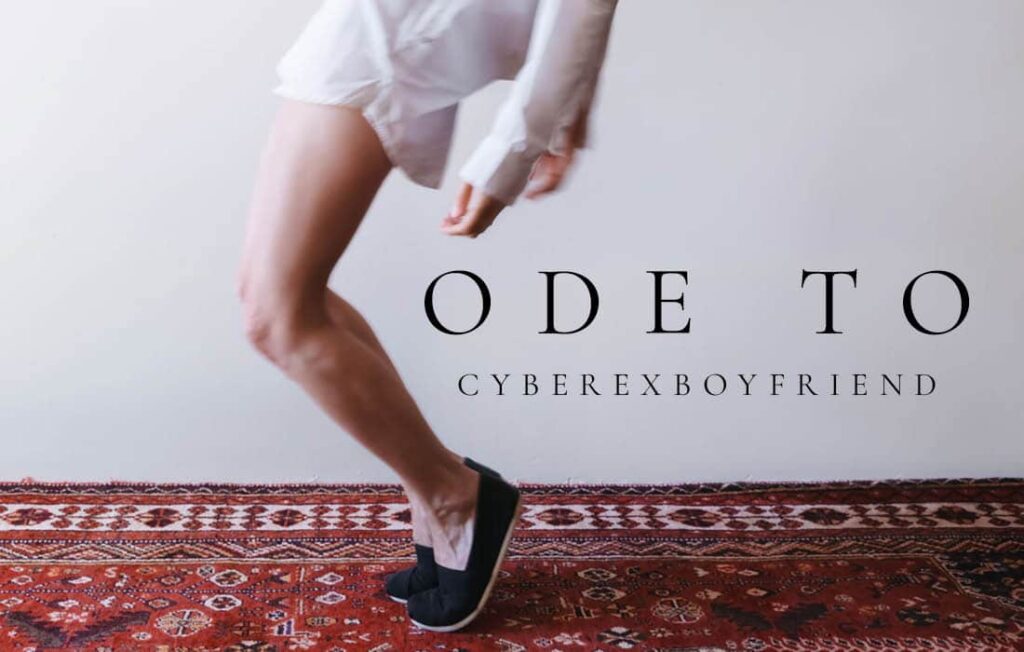 Discover More Curated Everyday Mom Style
A round-up of cute backpacks I'd wear for commuting to work, back to school, and travel backpacks, and most will fit a laptop.
The fall, cozy "it" sweater is the heart sweater. Have you seen them popping up in stores? I've rounded up my favs.
A new fashion line is shaking up Chicago. Check out the latest collection of bags by Neon Fringey.
If skinny jeans are out, what jeans are trending? Here is the latest in denim.
Here are some carefully curated summer to fall outfits that are definitely for the trendy mom style without breaking the bank.
Denim skirts are trending trending for fall! Here are a few that caught my eye.