Easy Ways To Add Smart Lighting To Your Home
Last Updated on July 4, 2023
Adding the technology of smart lighting to your home might feel overwhelming. So to help shed light (see what I did there?) on the subject, I've been slowly making my 1986 home smarter and testing out all the smart lighting gadgets for you. A few months ago, I shared the best smart home devices and talked about installing smart dimmers and switches from Caséta by Lutron. Since then, I've also hung Serena Smart Shades in the living room, added the Caséta by Lutron Outdoor Smart Plug to my backyard patio string lights, and linked them all up to Pico Remotes. I know; when I opened that box of Lutron tech, I felt a bit intimidated too. Don't worry; by the end of this post, you will understand the ins and outs of controlling shades with the push of a button, scheduling your lights to turn on, and how to program a wind-down routine. But let's take a step back so I can explain exactly why Lutron Electronics was the best choice for my home.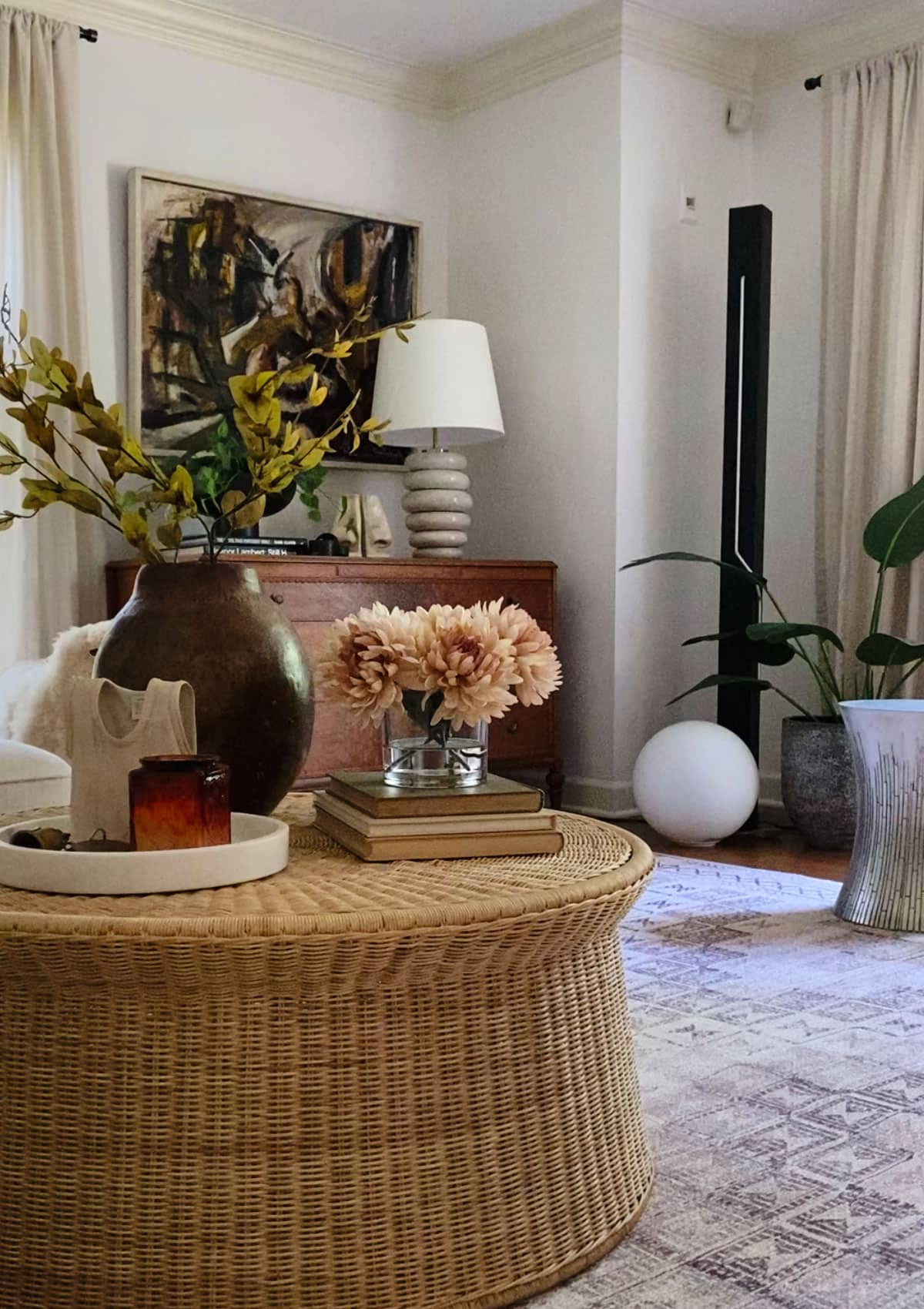 How To Get Started With Smart Lighting
Smart bulbs are easy to install, but they're not as flexible or robust as a full lighting system. Yes, I have a few smart bulbs scattered around the house, but smart switches and dimmers allow me to make a whole room's lighting smart by just changing out one switch instead of multiple expensive bulbs. The multiple smart switches and dimmers (and smart shades) are controlled through the Lutron Smart Hub. This little gadget allows for smart lighting control beyond a single room. BTDubs, the Smart Hub doesn't communicate over Wi-Fi, so it won't slow your wireless connection or interfere with other smart devices. That's important since The Boy and I work from home and have two tweens that are always streaming or gaming.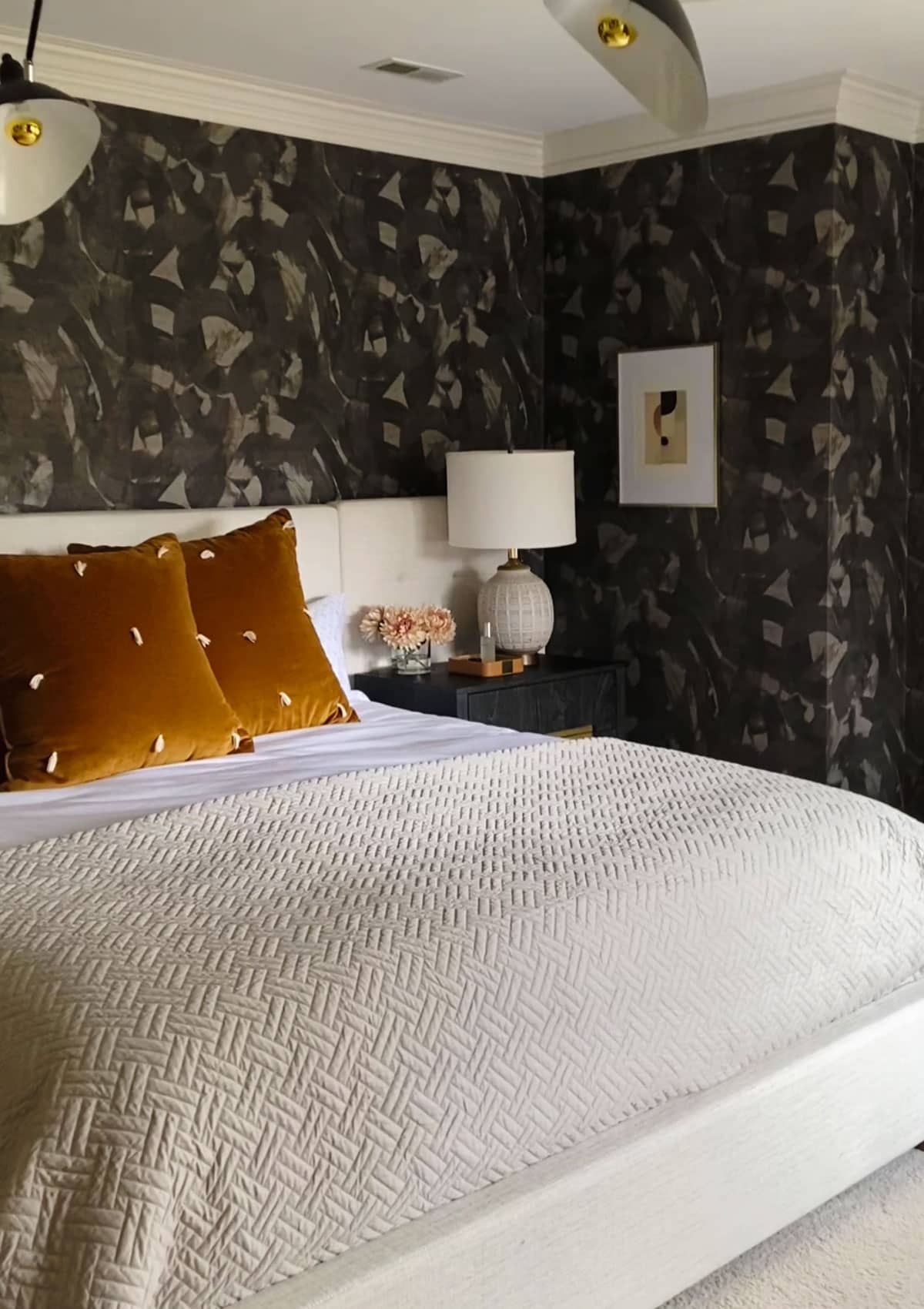 We have programmed our smart lighting with morning, evening, and bedtime routines. On weekdays, we are generally in bed by 10 PM. At 9 PM, the bedroom lights turn on automatically, the downstairs lighting dims, and eventually, all the lights turn off by 11 PM. Our Serena Smart Shades by Lutron close at 7 PM and opens at 6 AM every morning. I don't have to ask a smart device like Alexa to turn off my lights, and I don't need to press a button. These events are simply programmed and happen like magic. Smart lighting technology allows me to control the brightness with the push of a button, remotely with the Lutron app (super convenient if I'm not home), or simply by using my voice. You can also use the Sunset Tracker to automatically control at sunrise and sunset. You don't need to adjust the schedule, even with a change in season. Seriously, it's sorcery.
RELATED: Sharing a behind the scenes look at how we built the floating stone shelf. Take a peek!
Smart Lighting Can Transform A Room
It may sound like an oxymoron, but yes, the queen of vintage loves her smart lighting technology. The vintage lamps on our nightstands have chain pulls that are very fragile and old. We control both lights with one Lamp Dimming Smart Plug by Lutron. I'm often still getting ready for bed while The Boy is reading or asleep. My nightstand light is programmed to stay on longer but dimmed to the lowest setting. If I fall asleep while reading; it's also programmed to shut off at 11 PM automatically.

After installing the smart plug on the nightstand lamps, I immediately saw the value and bought them for all my vintage lighting to save the old switches from wear and tear (although you don't need vintage lighting to use them). If you're unsure if smart lighting is right for you, these plugs are a great way to dip your toe into the water to see if it's the right system for you. Just remember, if you want to create scenes and control them with one command given to your smart device, you must purchase the Smart Hub, and one Lutron switch must be wired. I got a starter kit which included the hub, one switch, and a pico smart remote.
Smart Outdoor Lighting
We even added smart outdoor lighting with the Caséta by Lutron Outdoor Smart Plug, and the installation only took about 3 minutes. Now we can turn the back patio string lights on and off remotely, and we also added an inside switch by attaching a Pico Remote to the wall.

Add a Second Smart Switch Wirelessly
Adding a switch is easy and wire-free. Once paired with an existing Caséta dimmer switch and the Smart Hub, the Pico Smart Remote looks like and acts like a regular light switch that is hardwired into the wall, but in reality, it's a remote control that snaps into a mounting plate, and a cover plate is mounted to a wall.

The remote is super easy to connect to the smart lighting by simply holding down a button until it recognizes the device. You can then program it to control multiple lights with one smart switch. For example, we have one Pico Remote that controls all the lighting in the kitchen. With the push of a button, it turns on the pendant light over the island and the ceiling light over the kitchen table.

Choosing The Right Smart Lighting For Your Needs
We wanted to control whole house lighting and go beyond a few smart light bulbs. After a lot of research, we chose the Caséta by Lutron smart lighting system because it works in homes of all ages — an older home like mine does not have a neutral wire — see my how to change a light fixture post where I talk more about not getting zapped. Oh, and be sure to get the Lutron dimmer switch if you want the system to work without a neutral wire, the standard on/off switch requires a neutral. The standard off / on Lutron switch requires a neutral switch. We also wanted a system that works with LED Bulbs, luckily, all Caséta dimmers and switches do.
Hot Tip For Smart Lighting: Be sure the LED light bulb you purchase is dimmable before connecting to a dimmer switch. It may come as a surprise, but not all LED bulbs dim, and if you try, they flicker basically become a strobe light.

Serena Smart Shades By Lutron – Are They Worth It?
I know this is off the topic of lighting, but we just installed these smart shades, I'm geeking out over them. Plus, they're by Lutron, so it's appropriate. If you would have asked me if Serena Smart Shades were worth the price a month ago, I might have given you a meh answer, but now that they have been installed and I've used them, I want them in every room. Yes, they are an investment, but the simple fact that I do not have to fight with the string of my old pull blinds from 1986 is AAAHHHHMAZZZZING! Not to mention watching them move in unison is so satisfying.

I love that I can control them from my phone, with a push of a button, or my smart home devices. All 3 shades in my living room are controlled with one Pico Remote that we mounted to the wall. The shades themselves are powered by D batteries which will last 3-5 years before needing to be replaced, depending on usage. No wires are necessary for power (although they have a plug-in option).

We chose the Smart Roller Shades by Serena with sheer fabric – Bistre in Nutmeg, to be exact. They reduce glare, and the darker fabric gives us privacy, but we did not lose our view. I can still see the street and trees outside when the shades are closed. And it should also be noted that the movement is whisper quiet. The sound when opening and closing is a very low hum.
Lutron Smart Lighting Makes My Home A Safer Place
In addition to controlling the lighting remotely from your phone and setting schedules, Lutron has a Smart Away feature that randomly turns lights off and on, giving the illusion that you are home even when you're on vacation. But an even cooler feature is geofencing. If you allow the Caséta to use your GPS location, it will turn on the lights BEFORE you get home! You can also program your smart lighting to turn off when you leave automatically. Perfect for tweens who never turn off the lights and teens who are returning home after dark.
Lutron gave us the ability to grow the smart lighting technology in our home, determining what fit our needs. And since the Lutron Hub can control up to 74 Caséta and Serena devices, we have plenty of room to expand the system with other smart devices like Alexa, Google Assistant, Sonos, Ring, and Apple.



Discover More Eclectic Home Decor Ideas
If you're looking to replace your ceiling lights, here are a few boob light alternatives.
Looking to decorate on a budget? Check out these clever ideas.
Wanna make your home look expensive when you don't have the luxury of a high budget? Try this!
Bobby Berk told me he has always invested in quality bedding. Here's the ultimate guide to the best sheets and bedding.
The Primrose mirror is still trending hard, but the price tag crushes my soul. If you're looking for an Anthropologie mirror dupe that doesn't break the break. This one is for you.