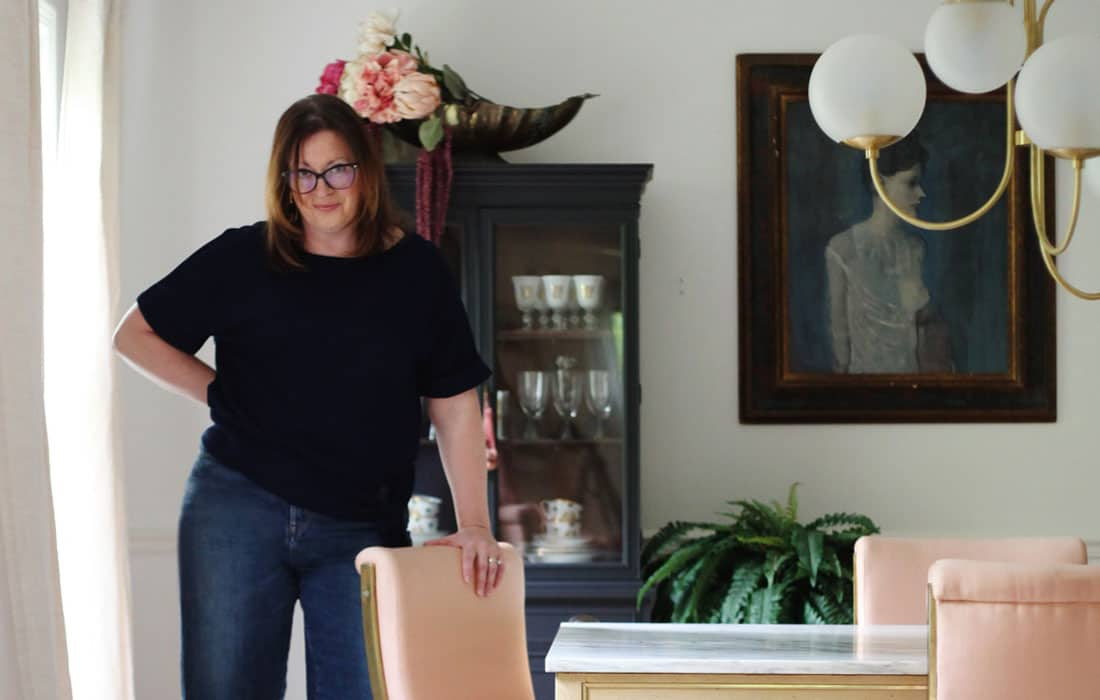 You have come to the right spot if you're a brand, media buyer, or marketer looking for a UGC Content Creator in the home decorating niche. User-generated content creators have become vital to a brand's marketing strategy. We are real people with a unique perspective on your product. I will help you create brand awareness and product reviews for your target audience.
My UGC Portfolio And Examples
I am a seasoned UGC content creator who has been creating content for brands on my social media platforms for over ten years. Before that, I worked as a Creative Director agency side for 19 years and as a Freelance Graphic Designer for Pinterest designing organic-looking brand pins in The Studio. I understand what it takes to create successful user-generated content and have the social proof to back it up.
RELATED: If you're not ready for UGC content but you need a bit of help getting started on Instagram, TikTok, or Pinterest, book Kyla as a social media consultant. In 1 hour you will receive strategies you can impliment immediately.
What's The Difference Between A UGC Creator And Influencer?

What Is A UGC Creator?
That's a great question. I'd love to answer it. A UGC content creator will develop and create social media content for your brand, in your voice, using your brand standards. UGC is cost-effective versus an advertising agency because an art director, account exec, photographer, copywriter, on-set stylist, props, studio costs, editing, and production add up, and it can take months for a project to wrap. Meanwhile, that latest trend is long gone.
A UGC creator is a one-stop shop that delivers beautiful photos and video ads quickly. We brainstorm hooks and understand the best practices when crafting social media copy. We also understand transitions when creating video content to keep potential customers engaged.
What Is An Influencer?
An Influencer has loyal followers that look to them when making purchasing decisions. When I publish a sponsored post to my social media accounts, you receive UGC content and exposure to my audience who has trusted me for years in my home decor niche. But I don't just work with anyone. I am very particular with brand partnerships and influencer marketing campaigns I participate in. It must be the right fit for not only your brand but mine as well.   

Last year, Lutron hired me as their Brand Ambassador. Every month, I created UGC-style content that was published not only on my social media channels but also on my blog. 

As a brand advocate, I develop a content strategy to share new product reviews, use cases, and demo products. Working with a brand multiple times a year is an effective way to create organic content that doesn't feel forced.
What UGC Platforms Do You Specialize In?
I create short-form videos and stop-motion for TikTok, Instagram Reels, YouTube, and Pinterest. I also love to create beautiful photography and silhouette product shots. 

I am available for voiceover work—according to TikTok, I sound like a narrator in a John Hughes movie. 
What Type Of UGC Content Do You Create?
If you're looking for a UGC creator in the home decor niche, I've got an entire house that can be used as a set. I also have a photo-ready kitchen to create content in the food and beverage market. Here are a few UGC videos and photos I created for my other Instagram account I Have This Thing With Pink. See the official account here: @ihavethisthingwithpink. 
Helpful Tips For Picking The Perfect Creator
If you're a brand just dipping your toes in the UGC waters, here are a few helpful tips I've learned over the years.
Look at examples of previous work to find the right digital creator for your marketing campaign. 
Pick the right creators to represent your brand image. Read through the comments on their existing posts. Are they negative or supportive, and are they the same people commenting repeatedly?
A large audience doesn't necessarily mean a loyal community of followers. The virality of TikTok created a sudden rise of UGC creators, so double-check that the huge follower count is loyal and active. Overnight success doesn't always translate to trust. 
It's always a good idea for marketing teams to ask for engagement rates and monthly active users before signing a creator to a UGC brand deal. 
Since UGC videos and photos should look and feel like organic content, avoid overly promotional posts. Trust the creator to showcase your product authentically. 
Let's Work Together
To work with Kyla, please use the email form below.
If you'd like to know more about Kyla Herbes and how she got her start as a home decor influencer, click that link.
See where House Of Hipsters has been featured in the press.
And, in case you have gotten enough, here are some fun facts about Kyla you'll wish you never knew.



Kyla Teamed up with Walmart to help their followers create a beautiful yet affordable holiday table setting. Watch the video below.