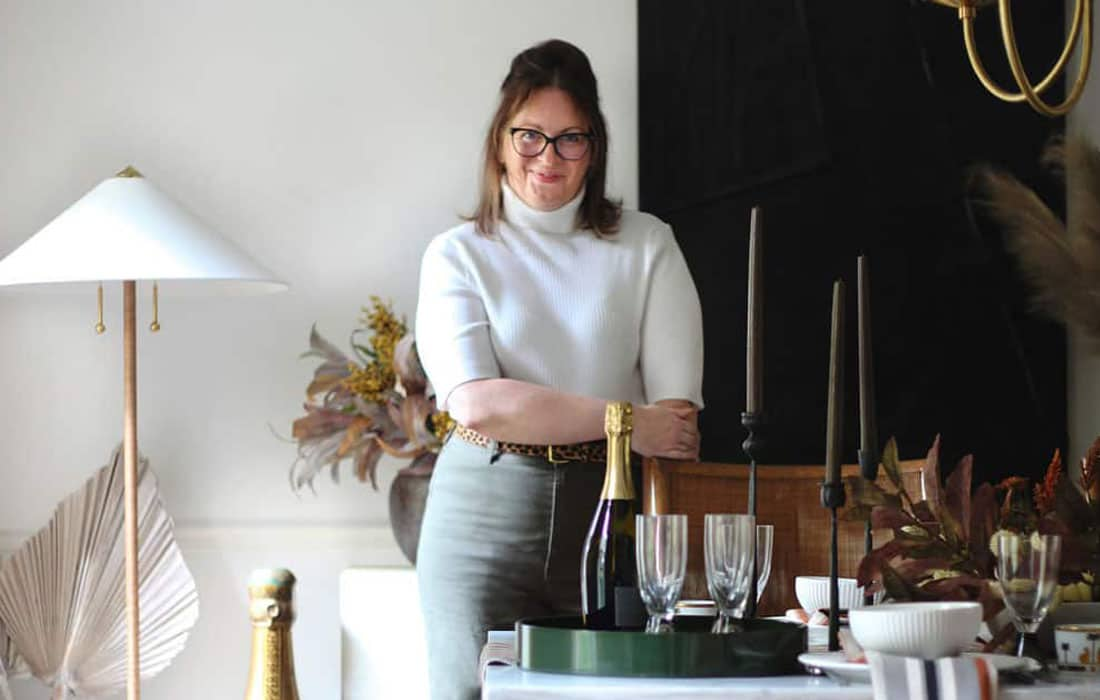 Welcome To House Of Hipsters Eclectic Home Decor Blog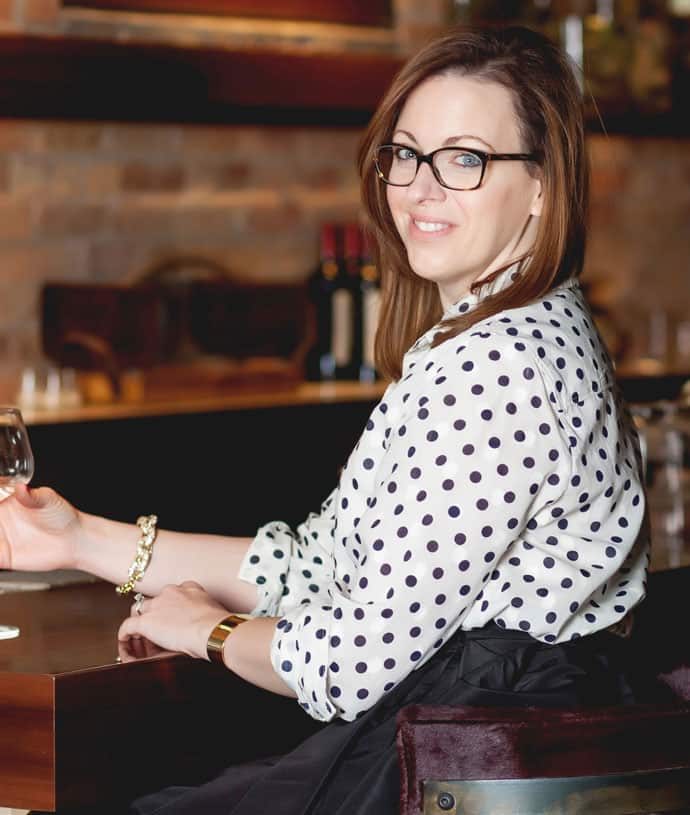 Hi, I'm Kyla. Thanks for stopping by House Of Hipsters. I'm excited to share what's new in home decor, corners of my home, easy DIYs, save and splurge decorating ideas, and my day-to-day family life with you. I hope you find inspiration to help you decorate your home.
House Of Hipsters In The Press

While walking around High Point Market scoping out the latest interior design trends, my friend Carrie declared that purple decor would be big in 2023, and boy was she right! All the shades of purple have started to trend hard - lilac decor, lavender, and even mauve! It's one of those 80s modern colors that is making a comeback. Below you'll find a full round-up of all the purple decor I'm currently crushing on, along with a few clothing options in case you're not quite ready to take the lilac[...]

It's almost spring which means new spring decor is dropping, and let me tell you, there are some gems right now! Here's what caught my eye this week. The Jake Arnold Collection just dropped at Crate & Barrel, and it is lit! But then again, I would expect nothing less. from Jake. His style runs deep through every detail. The lighting is especially beautiful. Here are a few living room designs using what is on my wishlist. SHOP IT ON MY LTK OR CLICK ON THE LINKS BELOW Velvet Sofa I[...]
GET INSPIRED BY THESE ECLECTIC DECOR IDEAS
Search The Blog For Home Decor Inspiration
I've been writing this design blog for 10 years now, so if you're looking for something specific and not finding exactly what you're looking for, try searching it below. 

There has been a design tips request for mantel decor ideas. Ask, and you shall receive! And perfect timing since I've packed away the Christmas decor and have been transitioning into a new season. Making it weird is the name of the game over here, so modify the decor as you see fit. The design principles remain the same even though your decor style may differ. RELATED: See the custom fireplace design post for more details on how it was designed. Design Ideas For Your Mantel Decor[...]

Art is on heavy rotation here at the house. So aren't my walls looking like swiss cheese when my picture frames constantly move from room to room? I've got some genius tricks up my sleeve. Here are 7 ways to hang a picture like a pro. RELATED: Check out this post for my secret sources for buying affordable original artwork. How High Should I Hang A Picture? Before we start hanging art, you gotta know the rules to break the rules. How high should you hang a picture is a question I'm[...]

One of the biggest design mistakes — decorating your room with a rug that is too small, but what is a good rug size for a living room? You want to find a big enough rug for all your furniture to rest on (at least all the front legs, for sure). When it comes to rugs, size matters, so if you're looking for a new rug for your living room, grab a cup of coffee and let's figure out what rug size you need. Oh, and before you head out, be sure to check out more of my living room decor ideas. Quic[...]
Scroll for DIY Decor Projects and Easy How To's

If you're searching for unique Valentine's gift ideas that don't suck, stop your scroll and look no further. Everything you need and more is linked below. And I've rounded up gift guides before, but this time I'm breaking it down by price. Valentine's gifts under $50, under $100, and over $100 - you know, because maybe you just dig that person but you don't want to invest $100 into that relationship. I've got ya - let's get your love on. Let's start with the lowest price point - Valentin[...]

I go on streaks when it comes to retail therapy, but last weekend I went to the mall. How vintage, right? Zoe overheard me telling The Boy I was running to Woodfield, and she begged to tag along. H&M, Zara, and Spencer's were high on her must-visit list. Here are a few things I loved at the mall and also a few things I bought online. These Fancy Pants SHOP PANTS These bright red pants stopped me in my tracks, and they fit like a dream. The reviews online seem mixed,[...]

Since we remodeled the closet, I've been extra conscious of only purchasing classic pieces I'll wear daily, and if it's a trendy piece, I'm trying to find the best price - like these sunglasses. Will they stay in style for years to come? Probably not, but for $39, I'm all in on giving them a whirl. Here's some trendy mom style inspiration that I've been shopping lately. Trendy Mom Style Outfit Shop This Casual Everyday Outfit Relaxed-fit scoop-neck knitted cardigan - now on sale -[...]

Today's round-up is all about the best outdoor patio furniture and where you can buy it online. I'm sharing everything from high-end luxury to affordable outdoor furniture to the most comfortable patio chair and everything in between. The other weekend, Chicago almost hit 80º, which meant The Boy and I cleaned up our outdoor space. While he hosed down the garage, I was out back scrubbing the outdoor lounge area and dining set. This included the famous egg chair rounded up in my Spring Target St[...]

Welcome to the very first time I've shared the exterior of my home. It's funny; I didn't notice things like all those weeds and the much-needed upkeep until I took this photo. Now that I've stared at it for hours, I guess I have another project on my hands, thanks to Cherished Bliss' Seasonal Design Series. I'm presently sitting here, wondering, "When was the last time the landscaping guys were here?" I'm also silently judging the outdoor lighting, and the choice of pink on the front door is do[...]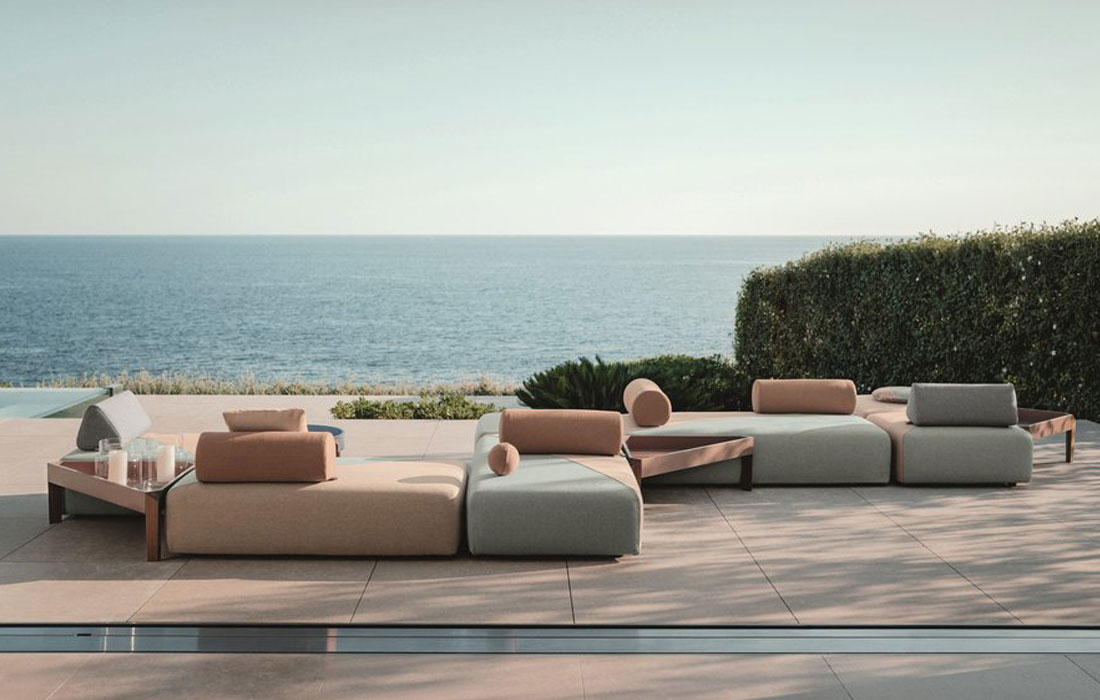 Welcome back to our regularly scheduled home decor program. Remember last Thursday when I said I was working on what's trending this year for patio and outdoor garden decor — I didn't forget, and I finally finished an epic roundup. First off, let's look at a few new-to-me patio and outdoor decor companies. Then scroll down to the roundups for some quick shopping picks. Also, before you leave, check out my Best Outdoor Patio Furniture round-up and Best Washable Outdoor Rugs that are also washa[...]
Gift Guides — Find Unique Gift Ideas
Modern Decor I'm Loving Right Now