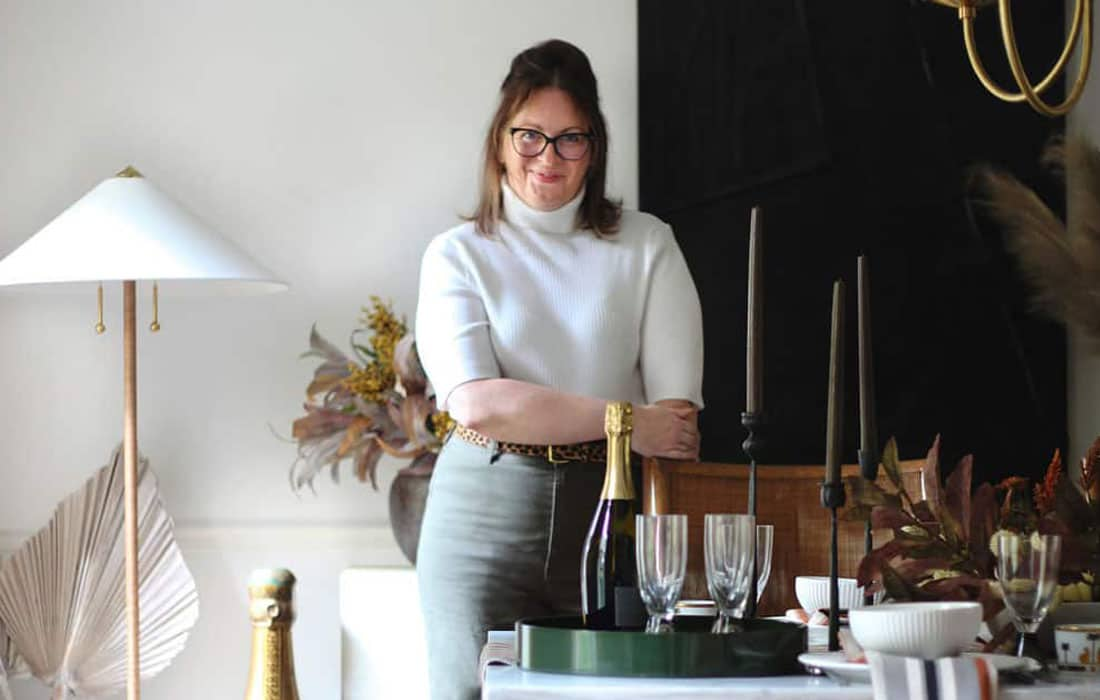 Welcome To House Of Hipsters Eclectic Home Decor Blog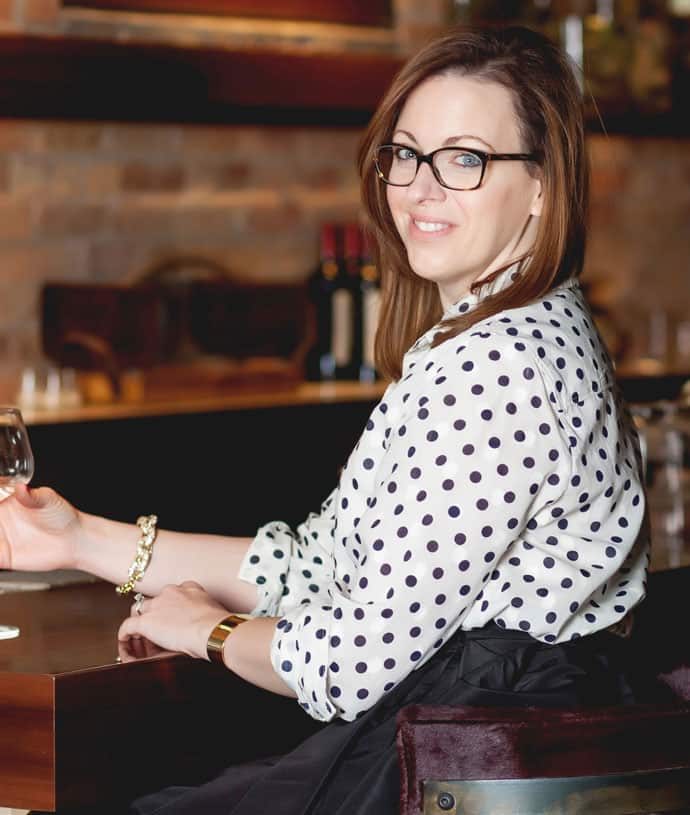 Hi, I'm Kyla. Thanks for stopping by House Of Hipsters. I'm excited to share what's new in home decor, corners of my home, easy DIYs, save and splurge decorating ideas, and my day-to-day family life with you. I hope you find inspiration to help you decorate your home.
House Of Hipsters In The Press

It's no secret that the living room in my home has been a challenge to decorate. This awkward living room layout has frustrated me between the wall of sliding glass doors leading out to the patio, the French doors, and the fireplace. Yes, I can style it for photos, but it just feels off when you're standing in the space. If you want to learn how to arrange a living room with a fireplace and tv on an opposite wall, let's sit down together and problem-solve some layout options, 5 Furniture[...]

Yes, I've been known to splurge here and there, but when I can zhush my room with affordable home decor that looks expensive, just take my money. Today I'm rounding up the best of the best modern decor that won't break the bank and still looks like a million bucks. So let's stop with the dilly-dally chatter and jump right in, shall we? Best Affordable Home Decor On Amazon It's no secret I'm a fan of all the affordable decor finds on Amazon. And because I love to shop, I'm constantly updat[...]
GET INSPIRED BY THESE ECLECTIC DECOR IDEAS
Search The Blog For Home Decor Inspiration
I've been writing this design blog for 10 years now, so if you're looking for something specific and not finding exactly what you're looking for, try searching it below. 

It's no secret that the living room in my home has been a challenge to decorate. This awkward living room layout has frustrated me between the wall of sliding glass doors leading out to the patio, the French doors, and the fireplace. Yes, I can style it for photos, but it just feels off when you're standing in the space. If you want to learn how to arrange a living room with a fireplace and tv on an opposite wall, let's sit down together and problem-solve some layout options, 5 Furniture[...]

If you're looking to decorate with artificial plants but you want a more realistic look, this is the post for you! I love a good faux olive tree, but it takes some styling know-how. Here are my top-secret tips on how I make my faux plants look real. How To Decorate With Artificial Plants — 7 Design Tips 1. Invest In Quality When it comes to decorating with artificial plants, you want to invest in quality. Now, quality doesn't always have to mean expensive, but remember that chea[...]

Ahn the floating stone shelf. When I post the wet bar renovation on social media, the number one question is that shelf made of stone? How did you do it? Since this project was recently featured on Arch Digest in the - Stone Slab Ideas That Go Beyond Countertops post, I thought, let's go behind the scenes and take a looksy at the installation. Behind the scenes look at fabricating this floating stone shelf Suppose you've asked your fabricator to create a floating stone shelf and want it h[...]
Easy DIY Projects and Design How To's

Happy Tuesday! In today's Beautiful Distractions, I'm sharing things that have recently arrived on my doorstep, interesting articles I've read, and objects on my wishlist. But, before we get into it if you're having one of those rollercoaster weeks, where everything seems to be going swimmingly, and then suddenly, it all goes to shit..."god have mercy." My BFF Marianne sent this gem to me a couple of weeks ago, and this had me dead, "Honey if I die, Imma be dying with you." https://www.yout[...]

In case you haven't noticed, denim skirts are trending hard for spring. Over the years, mini jean skirts have always hung in there, but when the denim midi skirts made their appearance, this 90s kid took notice. In college, I had this fabulous denim mid-length dress from Maurices that I was obsessed with — couldn't walk in it for shit because it was a pencil cut with no slit, but damn, that dress was a favorite. RELATED: Don't be mad that skinny jeans are out of style. Instead, cli[...]

Adding an outdoor rug is one of the easiest ways to elevate the design of your patio decor. It will define your space and tie everything together. While decorating my patio this spring, I stumbled over Ruggable's rugs and was amazed at all the colors and fun patterns they've recently added. Last week I rounded up my favorite outdoor patio furniture, so I figured, why not share the best outdoor rugs for your backyard along with the rug I chose for my space. Best Outdoor Rugs That Are Also Was[...]

Today's round-up is all about the best outdoor patio furniture and where you can buy it online. I'm sharing everything from high-end luxury to affordable outdoor furniture to the most comfortable patio chair and everything in between. The other weekend, Chicago almost hit 80º, which meant The Boy and I cleaned up our outdoor space. While he hosed down the garage, I was out back scrubbing the outdoor lounge area and dining set. This included the famous egg chair rounded up in my Spring Target S[...]
Modern Decor I'm Loving Right Now