Best Smart Home Devices
Last Updated on July 2, 2023
A few months ago, I began making my home a little smarter every month. Since it's about to receive its master's in technology, I'd like to share some of the best smart home devices I've installed thus far. Gadgets that I'm not sure how I've lived without and make my life just a little bit easier. BTDubs, check out my post on how to easily add smart lighting to your home if you'd like more smart home device ideas.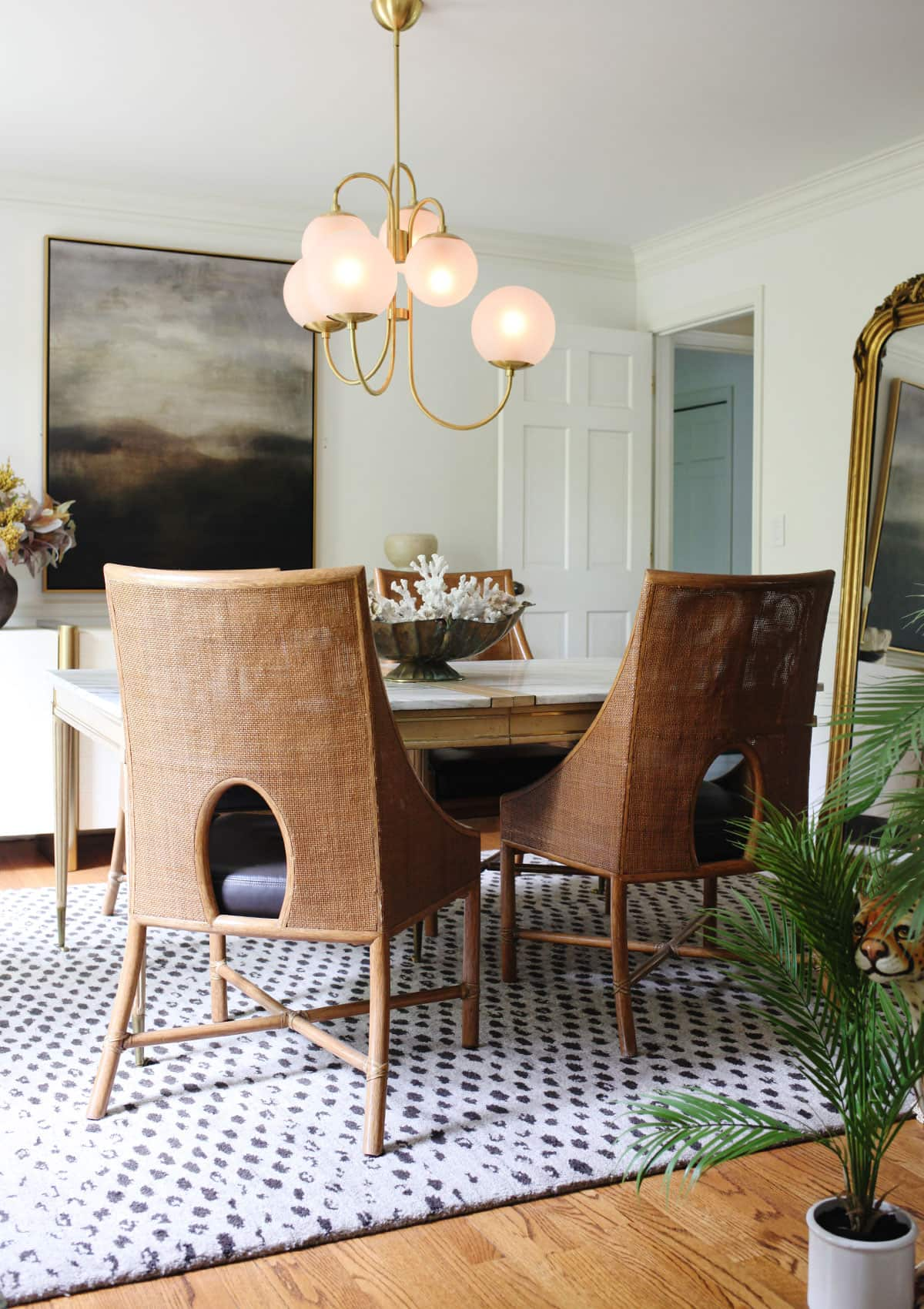 Smart Home Lighting – Wireless Switches And Dimmers
There's something to say about lighting and creating ambiance. When I'm working at my desk, I want it light and bright, but during dinner, I like to dim it down. Family movie time means lights out. We've slowly been changing out our old light switches to smart dimmers and switches from Caséta by Lutron. We created a bedtime scene that shuts off all the lights on the main floor at the same time (perfect for the little one who forgets her green blankie downstairs and wants to turn them all back on at the same time) and a dinner party scene where the kitchen and dining room are set for the perfect cocktail hour ambiance. Plus, we can control all the lighting individually as well.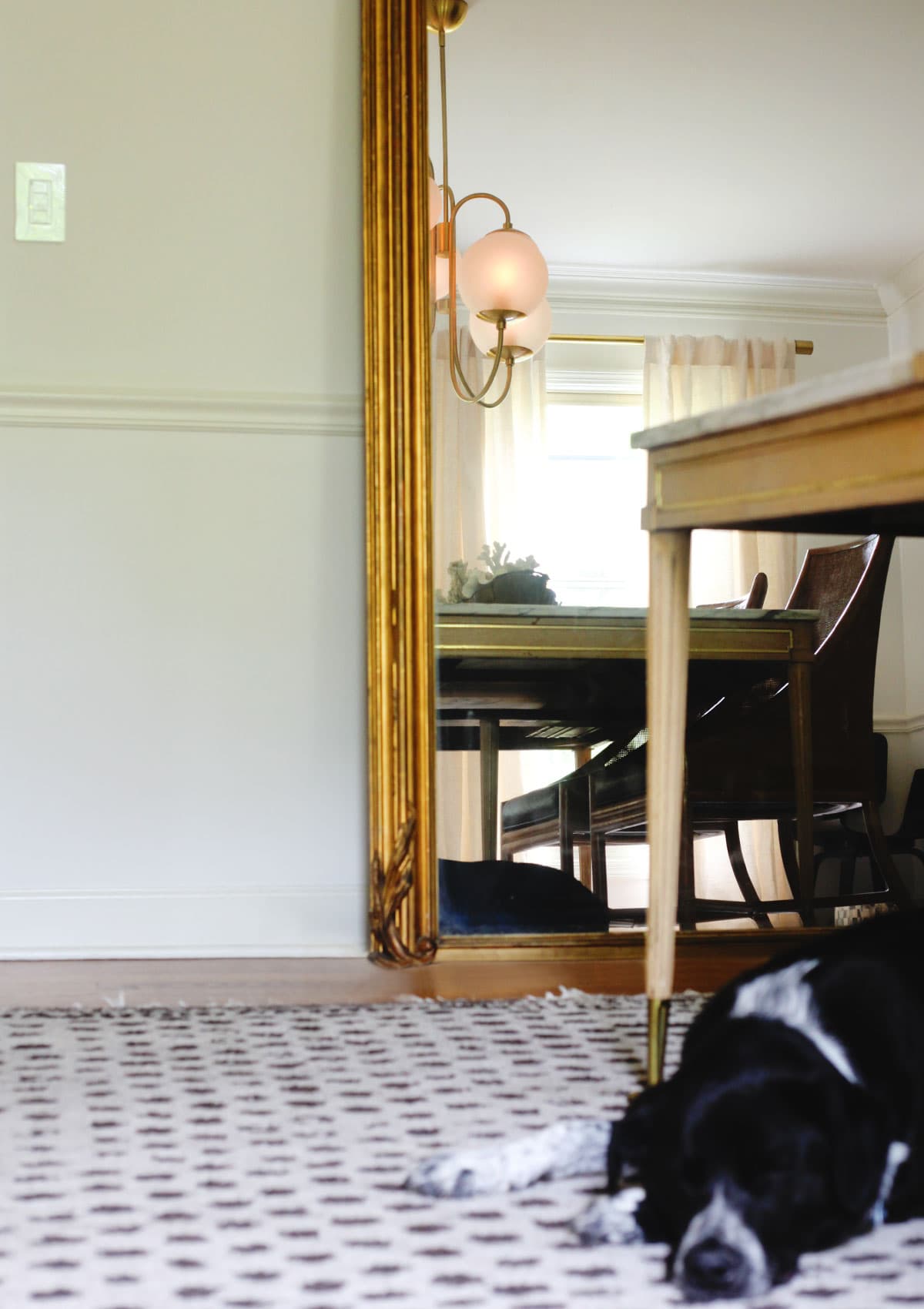 You know what they say about sleeping dogs. No worries here. Comet won't wake up because I don't have to walk into the dining room to turn off the lights. Also, hot tip, if you have an older home like mine, you may not have a neutral wire. There is a 2-Pack In-Wall Smart Dimmer Switch Kit specifically made for no neutral wire required. Double-check the box before purchasing.
Smart Home Shades And Blinds
Most recently, I ordered Serena Smart Shades by Lutron. Smart shades that I can control not only with Lutron's Pico smart remote (don't forget the wallplate so you can mount the remote to your wall, and it looks like a light switch) but also with smart home devices, including my phone. I ordered the smart roller shades with the inside mount and can't wait until they arrive. For the installation, you can either DIY it or hire a professional. We chose the DIY route, and I will report back on the level of difficulty of the installation process. What sold me was that I can create scenes to create the perfect atmosphere. Schedule them to open with the sunrise and close with the sunset. And if the sun is glaring in my eyes while I'm enjoying my morning coffee, all I have to do is say, "Alexa, lower the shades." I mean, seriously, how cool is that!

Above, you can see a few of the different fabric samples. The top left is sheer, bottom left is translucent, and the far right bottom is blackout. After standing back and looking at them for hours, I went with sheer but in the darker color. It's Nutmeg from the Bistre Collection and has a textured linen type look to them. I like the fact that we can still enjoy the view with sheer yet have some privacy. Would you have chosen the same?
Lamp Dimming Smart Plugs
Over on Instagram, I share how I installed the Caséta Lamp Dimming Smart Plug Expansion Kit, and let me tell you, if you can plug a lamp into a wall outlet, you can totally DIY this smart home device yourself. I like to use these with my vintage lamps since the switches can break with all the wear and tear. They too can be controlled with the Pico remote, connect to the Lutron app, and your smart home devices. But if you want to get these smart home devices all working together, you need to pick up a Smart Bridge. Let's dig into it. Next on my wishlist is the outdoor smart plug – 2 actually. I want one for the bug zapper and another for the string lights.

Unlocking The Full Power Of Your Smart Home Devices
The Smart Bridge brings all of your smart home devices together so you can create scenes, set custom commands (my office is known as the Bat Cave, and I have scenes set for late nights and all day bloggery sessions), and connects seamlessly to your smart home devices like Alexa, Google Assistant, Sonos, and more. Basically instant control, so if I don't want to grab my phone, just say, "Alexa, turn on the Bat Cave deadline." Check the photo below and see if you can find the Smart Bridge.

Did you find it? It's the tiny white box next to the lamp that looks like the Michelin Man.
This post is sponsored by Lutron Electronics. All words and opinions are my own.



Discover More Home Decorating Ideas
Every month there are posts that trend a bit higher than others. People are looking for the best interior design books, and I'm sharing my must-reads.
My friend Erica stopped by to share her top 5 small space design rules you need to break.
I'm not a professional interior designer, and chances are, you aren't either. Here are my top tips on how to make your home look more expensive.
This is the round-up for you if you're looking for an Anthropologie mirror dupe. I have 15 of my vintage-inspired gold mirror favorites for you.
Rounding up the best faux olive trees that look real. I also have a full post dedicated to faux fiddle leaf fig trees and more faux plants that will fool just about anyone!
The bedroom closet remodel has wrapped. Check out the before and after.
Discover Where To Buy Affordable Curtains online with this awesome round-up of favorites. If you're specifically looking for velvet, I just published a round-up of affordable velvet curtains.