Green Decor – Decorating Ideas For Your Home
Last Updated on September 30, 2023
Even though the weatherman predicted a drop in temps for Chicago, the grass is turning green, and the magnolia tree is beginning to bloom. To get those spring home decor ideas flowing, here's a roundup of trending green decor to refresh those rooms and give every corner of your room a breath of fresh air.
Green Decor For A Spring Room Refresh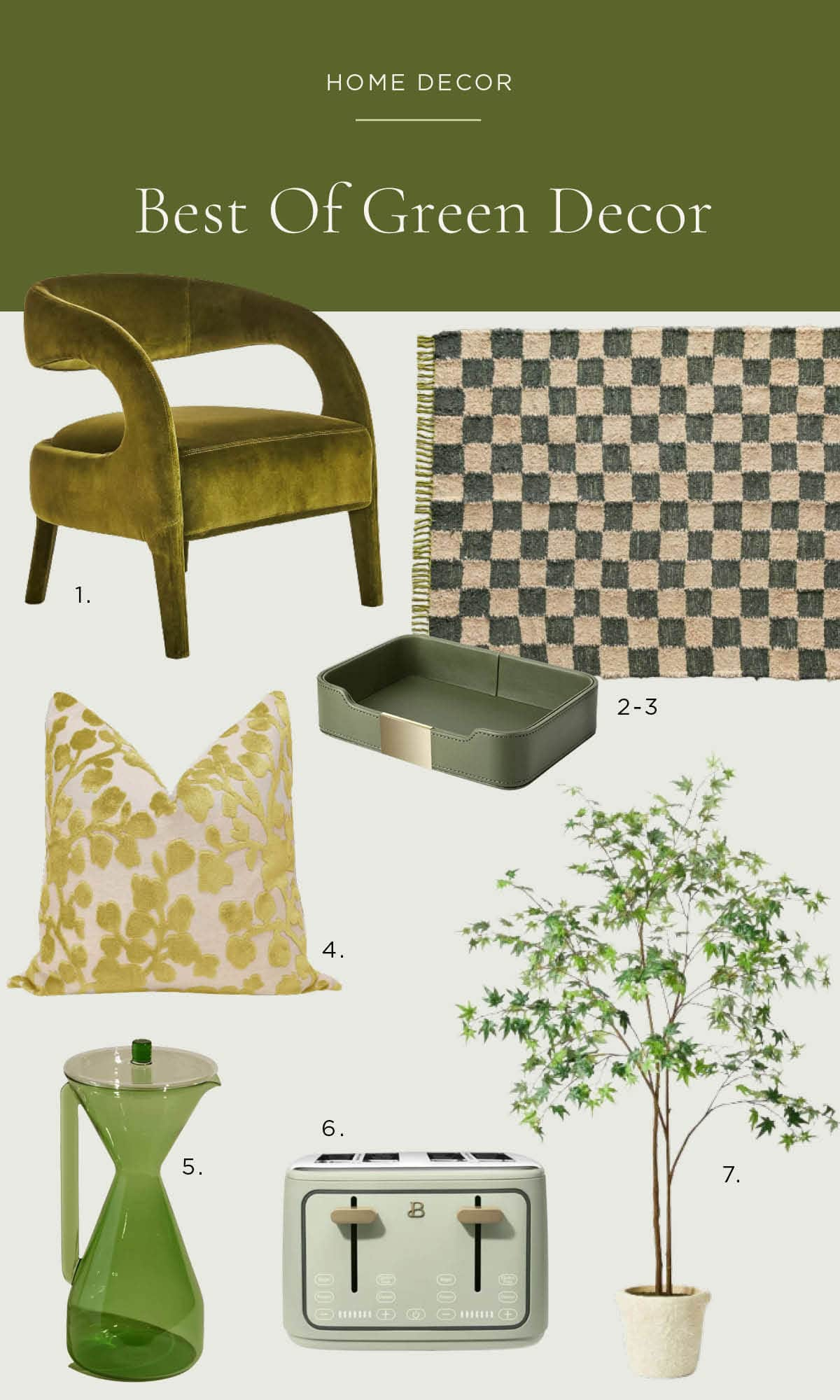 SHOP THIS GREEN DECOR BY SCROLLING THROUGH THE THUMBNAILS


RELATED: Here is the best way to determine a rug size for the living room and nail it every time!
Just A Pop Of Green
How gorgeous is this green Floor Lamp? Even the shade is velvet! Who needs a statement wall when you have this beauty? It's also available in a peachy pink. Both will make interior designers go ga-ga.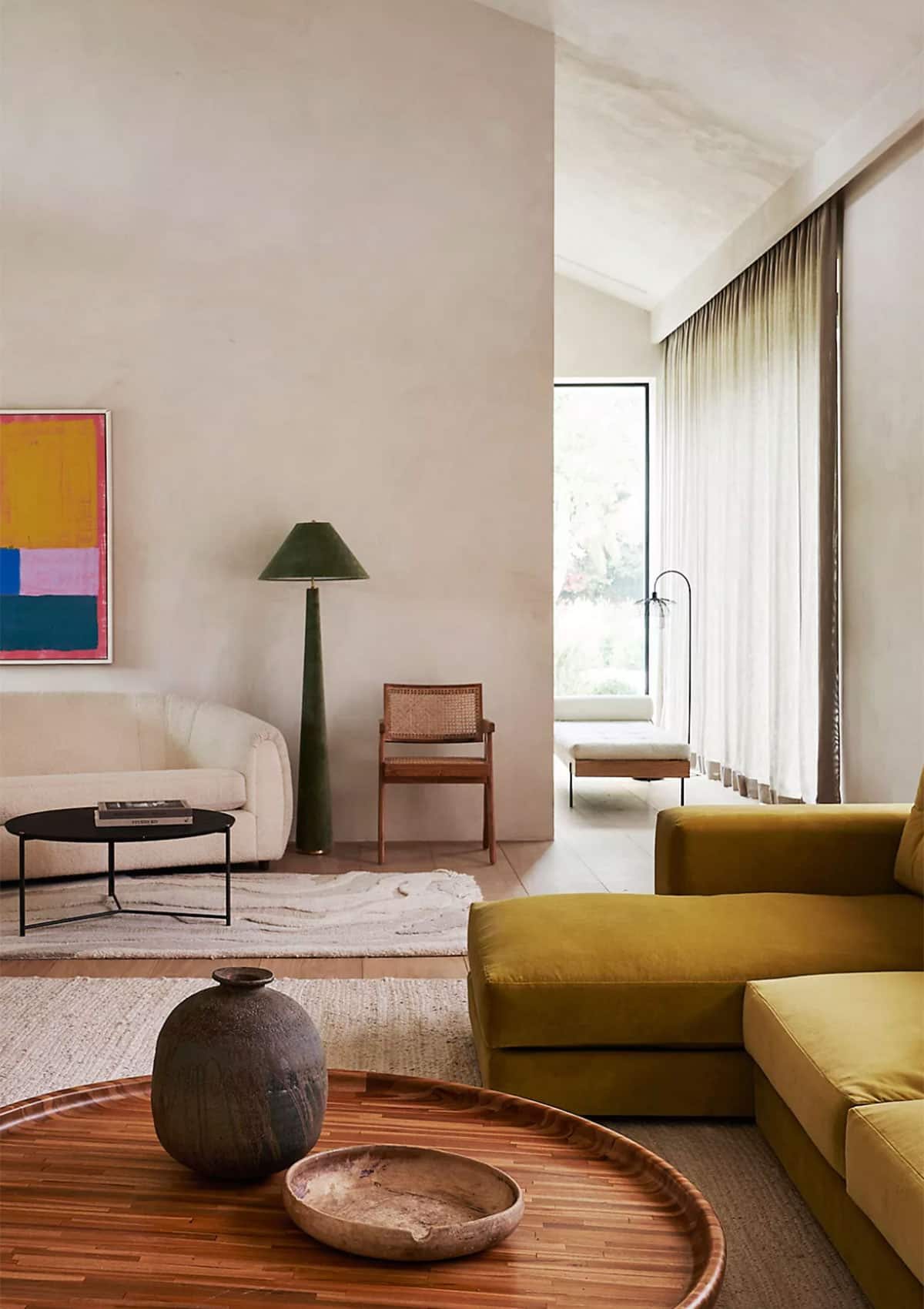 RELATED: If you love to shop for your decor by color, check out this round up of purple decor. In case you haven't heard, lavender and lilac decor is one of the latest trends. Add a touch to your room (or closet).
Refresh Your Room For Spring With These Multiple Shades Of Green Decor

SHOP THIS GREEN DECOR BY SCROLLING THROUGH THE THUMBNAILS


Green Statement Walls
If you wanna go all out, check out this green palm frond removable wallpaper. If it looks familiar, you're eyes do not deceive you. This is the same pattern as the peel and stick wallpaper in the black and white bathroom in the basement. Personally, I love it on all four walls, but if all the pattern frightens you, try using it as an accent wall.

RELATED: Don't miss this round-up of 22 stunning arched cabinets for you living room.
Finally, I'm obsessed with this olive green table lamp. It's available in multiple colors, but this color is interesting, especially when lit. The top shade is a darker shade of green, while the base is a muted sage.




Discover More Modern Home Decor Ideas On House Of Hipsters Interior Design Blog
These cheap home decor favorites recently caught my eye, so of course I had to share them here with you!
Have you seen the Drew Barrymore Walmart home decor collection? Here are my top picks.
OMG, I reupholstered the dining room chairs in green fabric from Ultrasuede, and I'm obsessed!
Spring weather is here, and I'm sipping on my favorite cocktail. Get the lime in the coconut drink recipe here.
Spruce up your patio with this round-up of washable outdoor rugs from Ruggable! While you're working on the backyard, check out this round-up of patio furniture, including the most comfortable outdoor furniture I've ever sat my booty in,
Outdoor spaces need sprucing too! Check out this round-up of affordable outdoor furniture and decor.
I'm sharing five options to help you arrange the furniture in your home with these awkward living room layout ideas.