Home Decor Shopping In Chicago
You've probably read my Guide to Vintage Shopping in Chicago, but I've never shared my super-secret sources for home decor shopping in Chicago. Srsly, how have I not shared this? I didn't mean to be a jerk. Are you ready for me to spill the beans? Buckle up and take notes!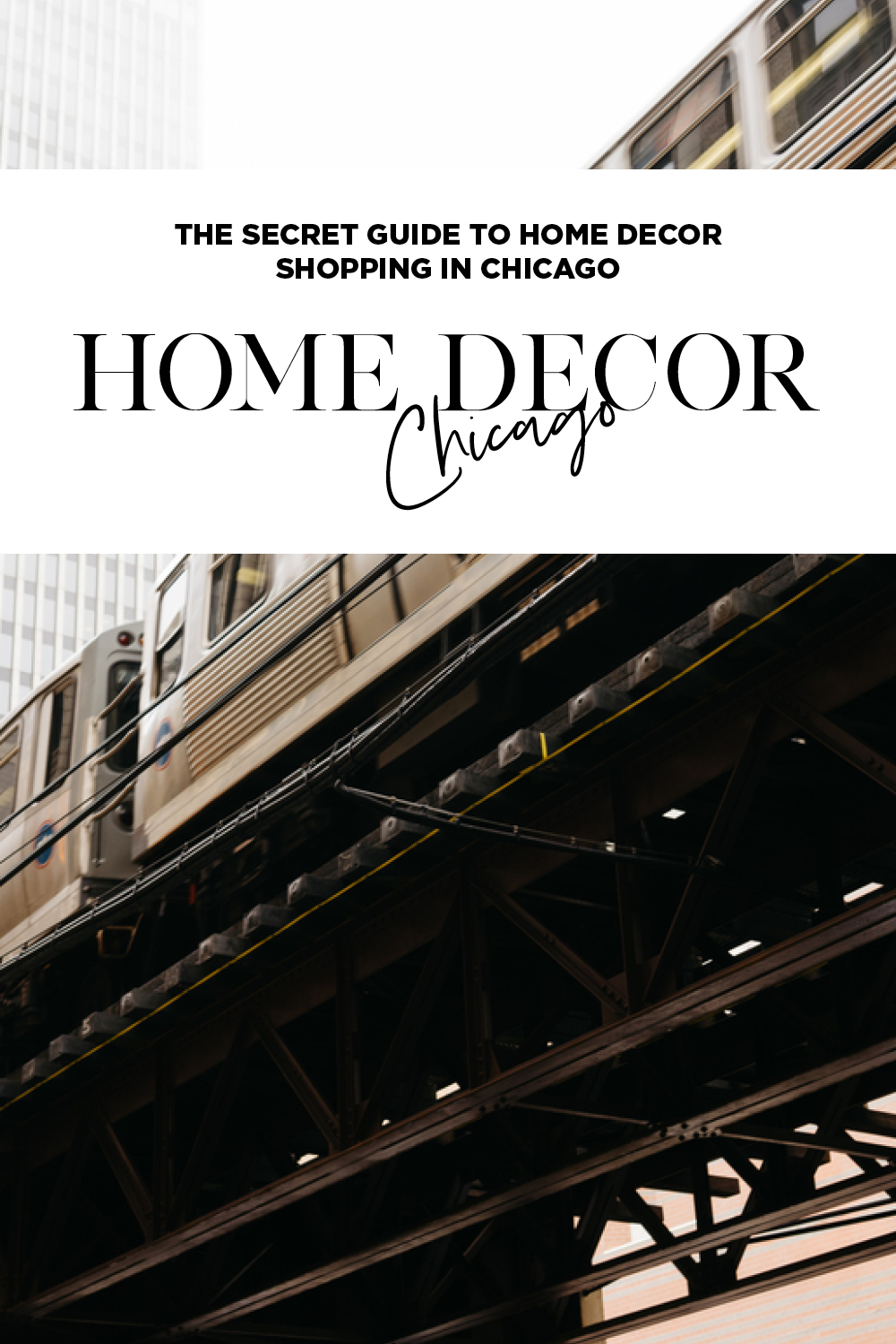 Secret Shops For Home Decor Shopping In Chicago, IL
If you are searching for high-end pillows, throws, sheets, duvets, lamps, and curtains that won't break the bank, this treasure trove of textiles is the place to go. Plankroad Home Outlet is Eastern Accents' factory store – think huge brick warehouse with shelves stacked to the ceiling. Yes, it's a bit of a dig, but everything is organized by color and department. This place is hands down one of my favorite destinations for home decor shopping in Chicago, and if you see Jimmy walking around, tell him I sent cha! Oh, and be sure to keep an eye out for their tent sales for even deeper discounts…mailing list, mailing list, mailing list.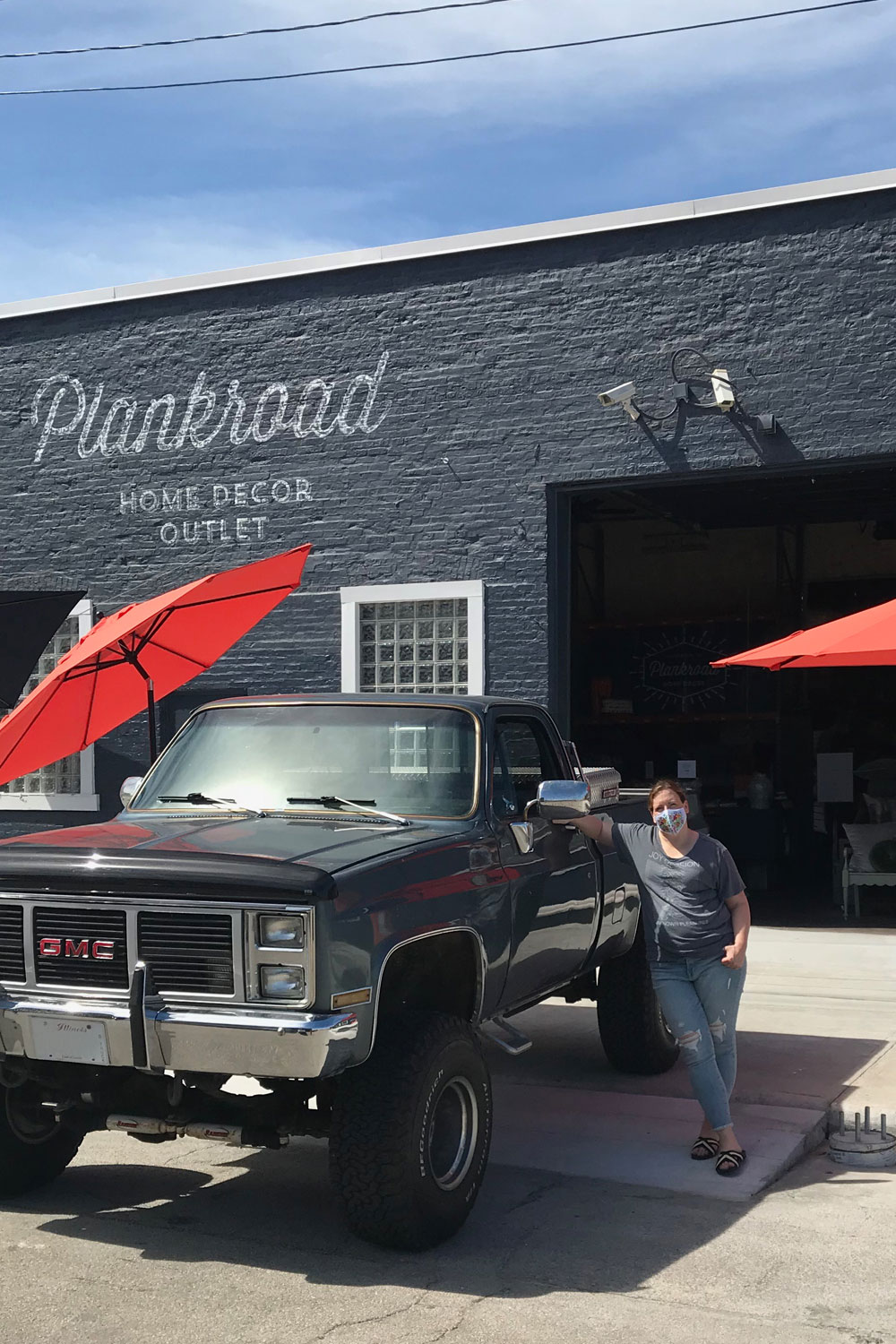 This stunner of a home decor shop is located in Chicago's Andersonville neighborhood. Because it also doubles as an interior design studio, you know the selection is on point. No, it's not inexpensive, but everything they carry is unique and hard to find home decor. This is where you should go if you're looking for that one-of-a-kind, monumental-sized vase (no longer available), original art, and this rope-wrapped console (now sold out) I'm obsessed with.
Jayson Home is not a secret home decor source, but I think a lot of folks forget they're based here in Chicago. Its showroom is located in the Lincoln Park neighborhood and lemme tell you, I could linger for hours in this home decor heaven. You'll find a mix of traditional and modern furniture, plus a carefully curated collection of vintage items. Yes, this place is served with a side of sticker shock, but there are smaller affordable items…many that make for unique housewarming gifts. But why include Jayson Home? Here is the secret – get on their mailing list. They hold a blowout sale usually in November. Home decor shopping in Chicago rarely consists of 60%-90% off. Srsly, this annual event is not to be missed.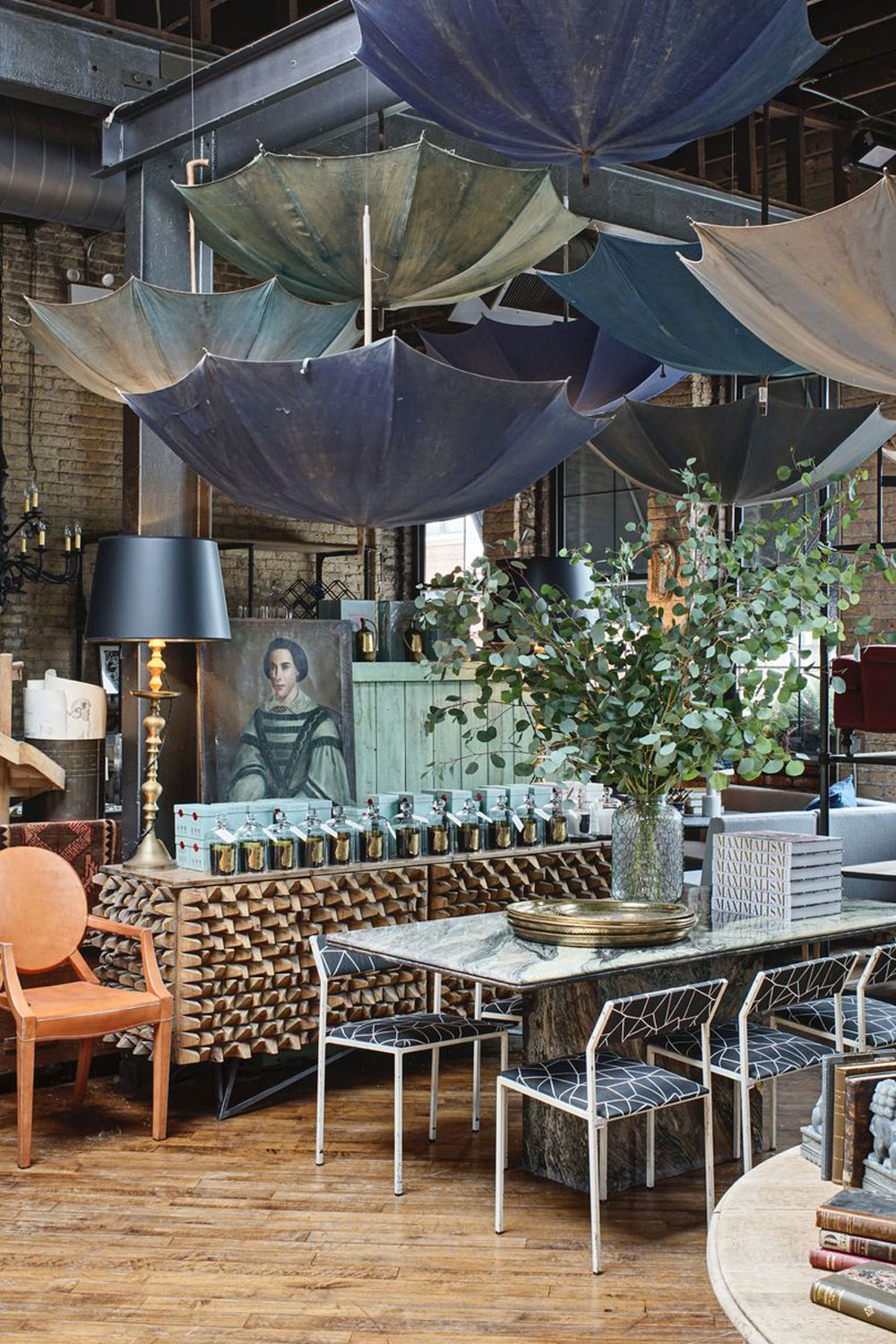 Image From House Beautiful
This massive building that used to have its very own zip code and is located in the heart of the city may feel intimidating, but The Merchandise Mart is actually quite easy to maneuver and incredibly personable. Once a destination only available to the trade, this home decor heaven is now open to the public. Off the top of my head Artistic Tile, The Shade Store, House of Rohl, Brizo and Delta, Made Goods, Kravet, Christopher Peacock, and CAI Designs are a few of my must-visit showrooms. Check out The Design Center at The Mart or LuxeHome for more info. If you're looking for a higher-end, more intimate shopping experience, The Mart in Chicago's Loop is where it's at.
My friend Marianne of The Savoy Flea reminded me of this little home decor honey hole located in Naperville, just outside of Chicago. This place is dangerous and full of amazing deals, but you must keep an open mind. There's a reason why the merchandise is in an outlet store. The items will have scratches, rips, tears, missing legs. But who needs legs when a sofa is $99…and I'm right? Use your imagination when you're here. What can you easily fix? Can you mix and match? Can you turn the ding, dent, or scratch to the wall? This is also a great place to look for smalls: vases, bowls, kitchenware, and glasses.
Yes, it's a weird name and no, it's not full of mahogany furniture as the name suggests. This gem of a warehouse is tucked away just outside the city in Highwood, IL, and it has an incredible selection of unique furnishings, home decor, and antiques. Yes, it can get a bit pricy, but this is where you're gonna find floor models and photoshoot pieces from high-end home decor shops at The Merchandise Mart. I just picked up a bowl and a couple of vases by Global Views at a fraction of the retail price, and I was eyeing a gorgeous chrome Visual Comfort chandelier.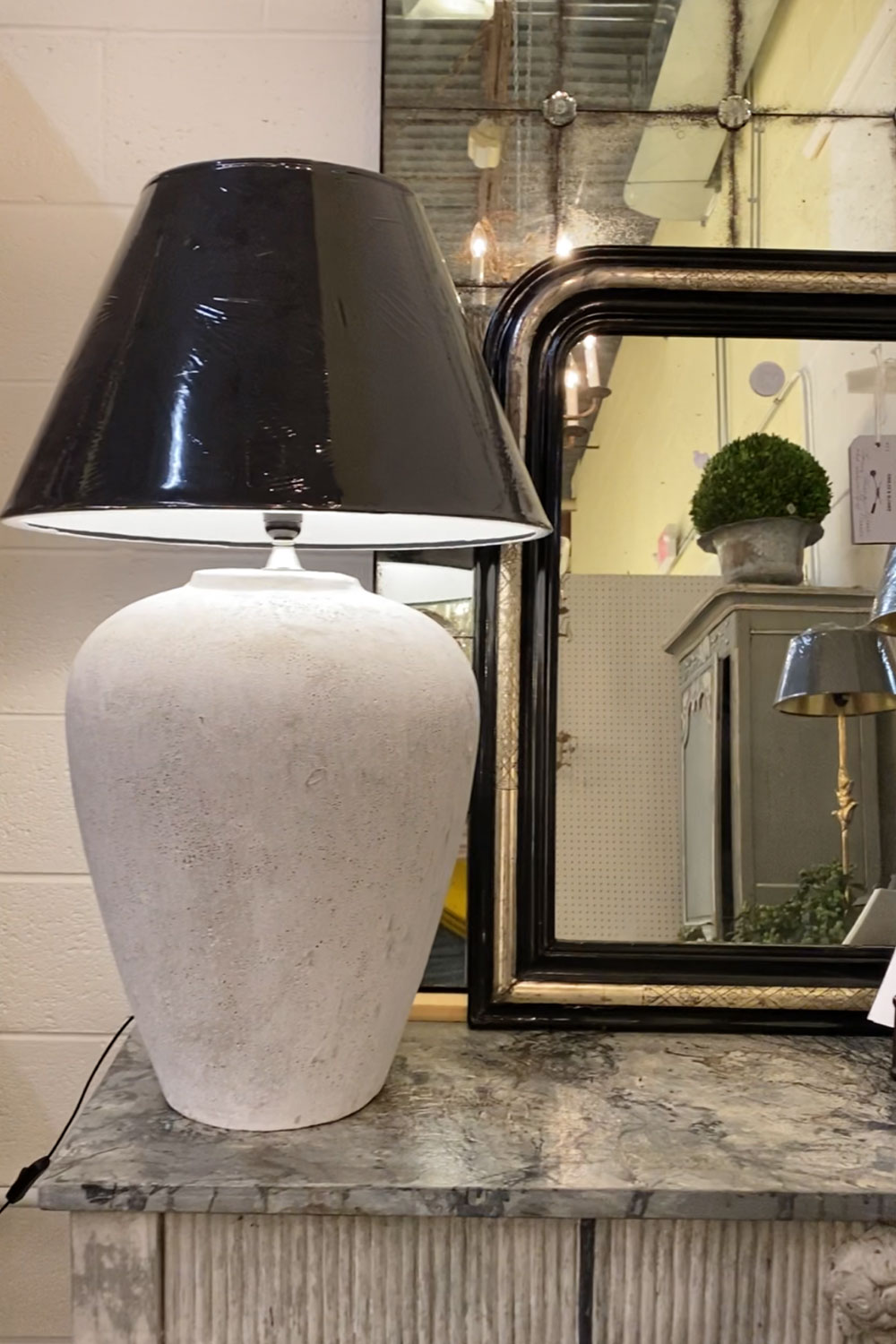 I can spend hours in here! BAM is Chicago's largest antique mall and specializes in Mid-Century Modern furniture, vintage lighting, and art deco jewelry. They have over 75 top dealers and over 20,000 sq ft of highly curated awesomeness. If it's your first time visiting, don't miss the second level.
I cannot wait until Covid is eradicated and this market slash flea can start back up. Normally it runs the 4th weekend of the month, but presently on a break until large crowds can gather once again. My favorite time of the year to walk this market is during the summer months for the outdoor furniture market (The indoor market runs year-round). Treasures I've found — a perfectly restored Dorothy Draper dresser, incredible vintage art, lighting, clothing, and more. There's a nominal entrance fee, but the parking is free unless you valet. Oh, and during the summer months, they have a DJ, live band, food trucks including a walking taco, and a pour-over coffee, oh and there is always a plethora of prosecco. Shopping for home decor in Chicago doesn't get any better than this.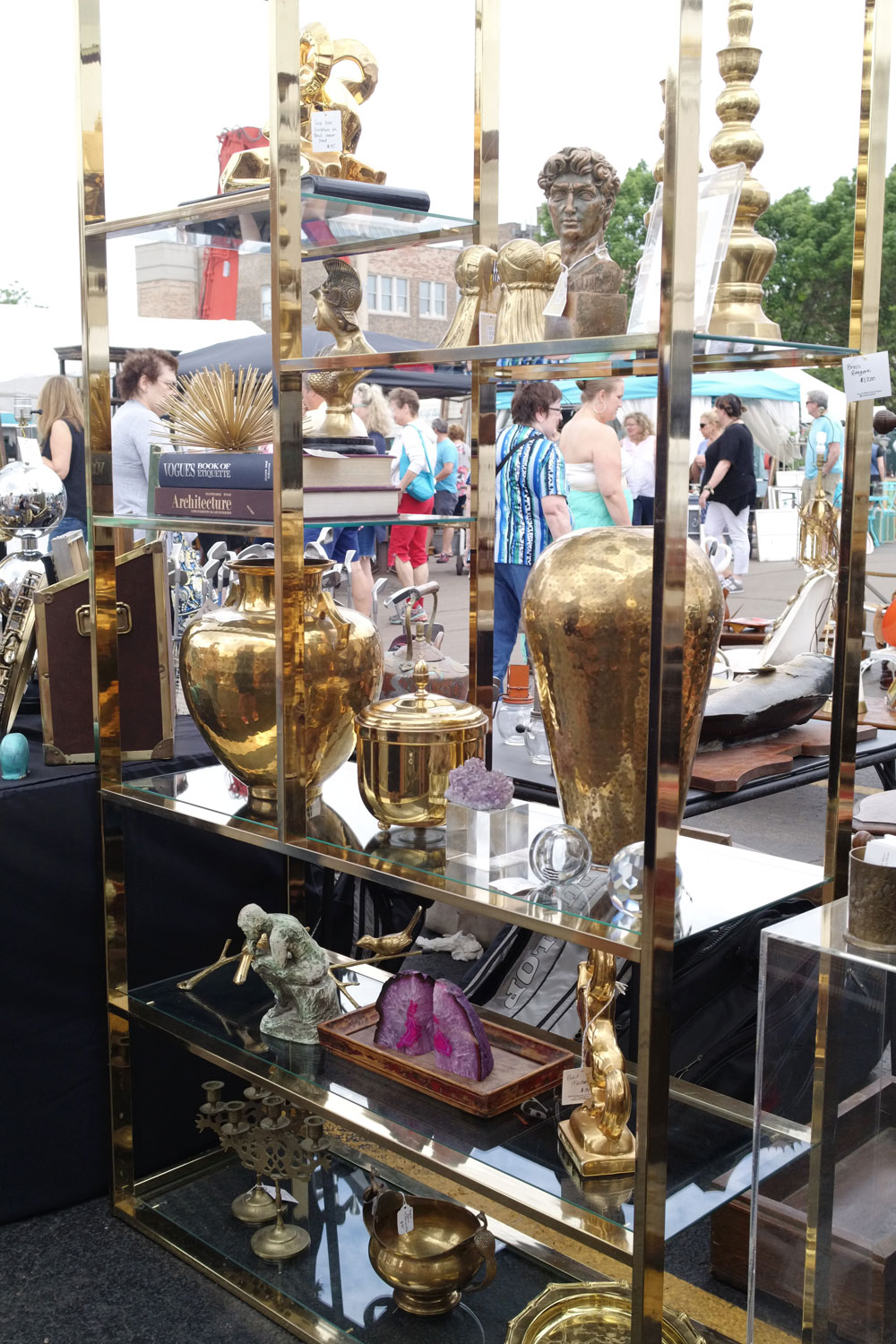 Anecdote is the brainchild of The Everygirl founder Danielle Moss. Located in LaGrange, IL, this boutique home decor shop feels more like you're walking around in a fancy Parisian market than a store in the suburbs of Chicago. Deservingly so, it was recently featured in House Beautiful's guide to the best home stores in America. Don't fret if you don't live near Chicago because they have an extensive online site. A few of my favorites — this small chest, this incredible velvet armchair (no longer available), and this sculptural dining table.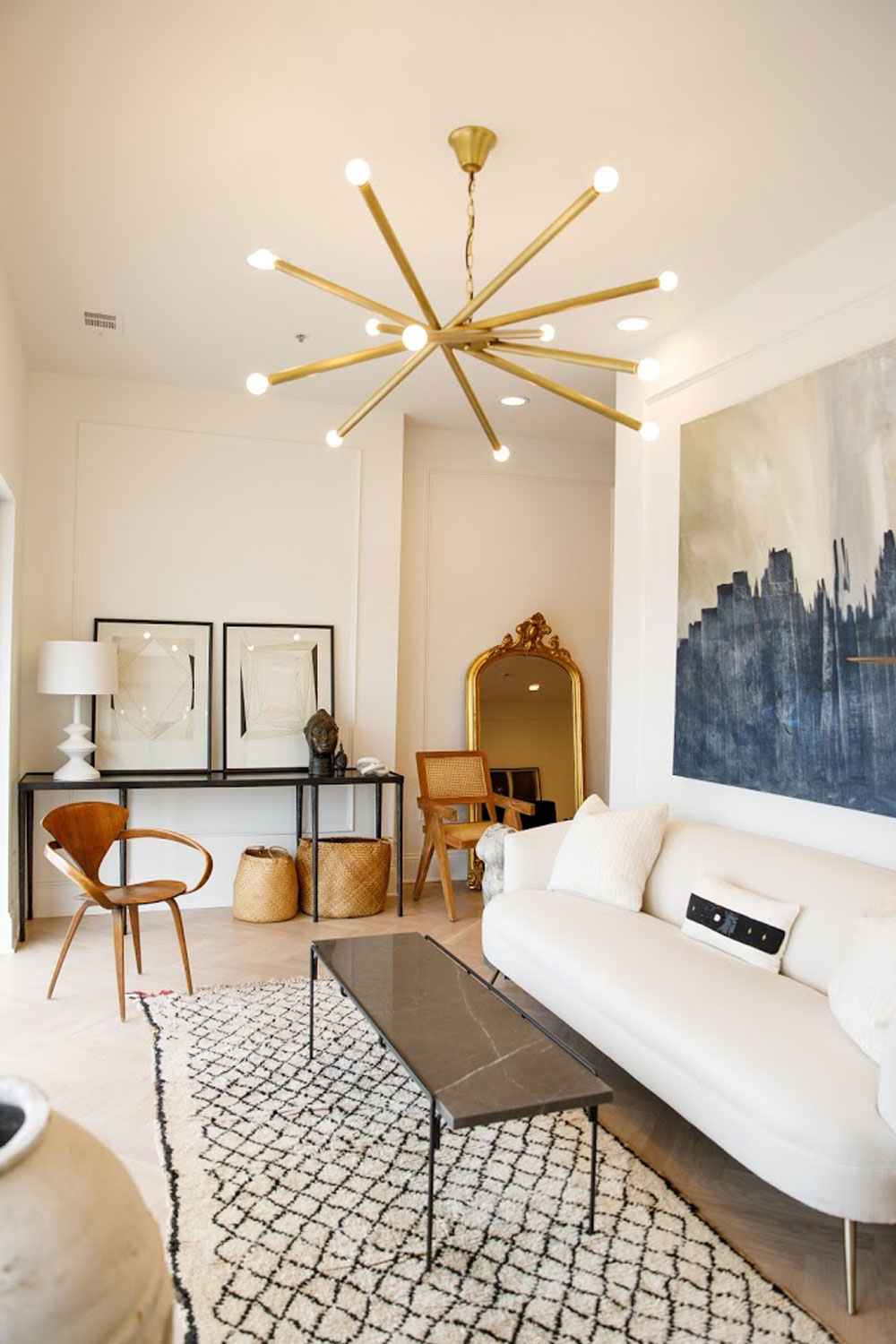 Unassuming from the outside but on the inside, a seamstress and costume designer's dream. Trim, fringe, feathers, sequins, vinyl, embellishments, ribbon, velcro, and of course every kind of fabric under the sun. This warehouse is lit! My honey hole is in the basement…that's where you'll find bolts upon bolts of upholstery fabric. Allow 2-3 hours and wear old clothes. It's a dig and you'll walk out covered in lint. #worthit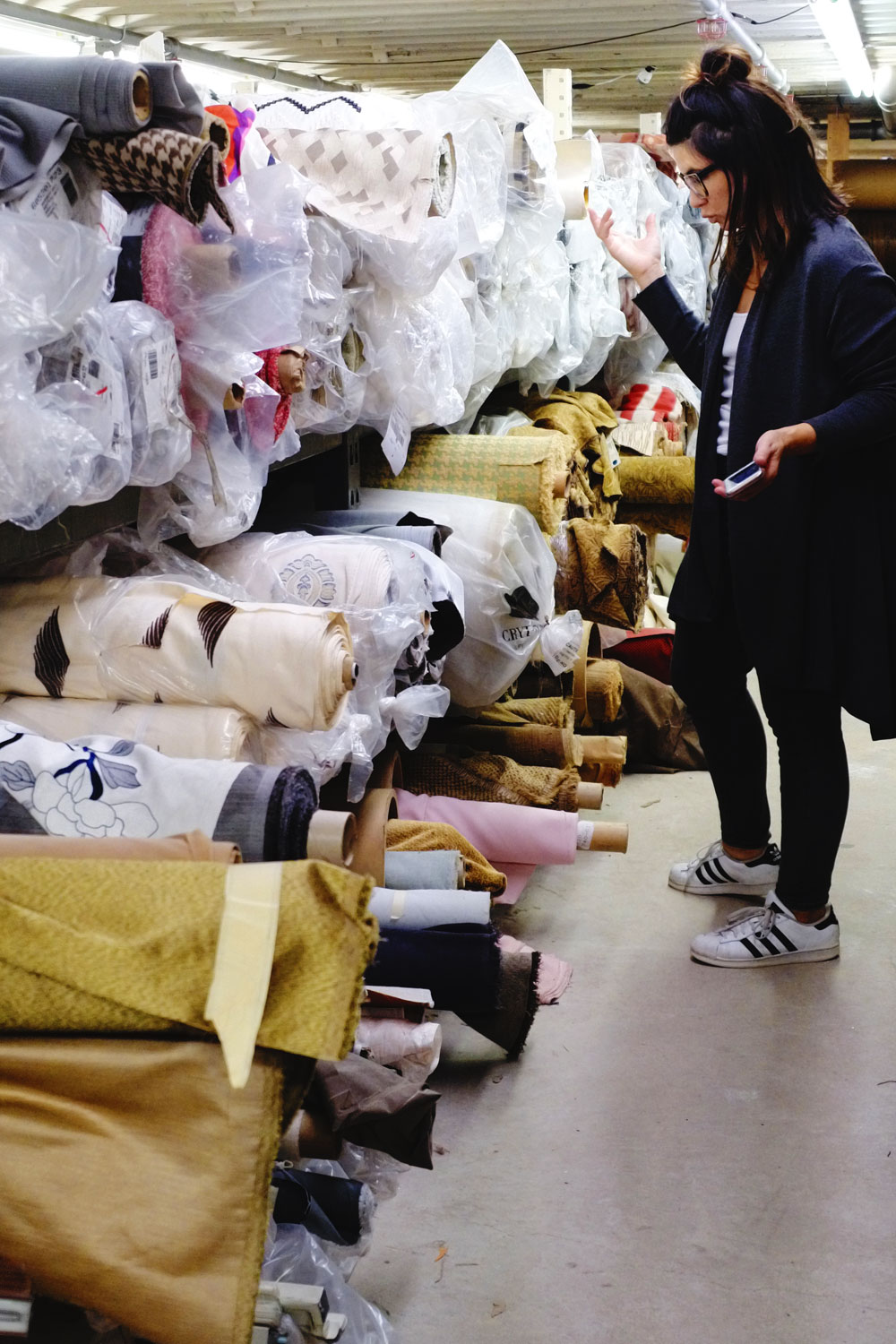 More Secret Shopping Sources
Sharing my secrets places to shop – find the Best Vintage Shops In Chicago
Easy Guest Room Makeover refresh that space
Modern Dining Room Design Ideas
A list of my favorite Vintage Shops In Barrington, IL
My brutally honest review on applying for membership at the Biltmore Country Club in Barrington, IL
My best Thrift Store Shopping Tips for newbies and pros!
The best Coffee Table Round Up