Unique Wall Art
Last Updated on June 28, 2023
Back at it with the Seasonal Design Series, which is all about Fall Home Decor, and I don't know about the other ladies (linked below), but this one threw me for a loop. Fall wall art…hmmmm, ya, I don't have that in my house. So instead, I'm going to pivot and share with you unique wall art – original art and affordable printed artwork.
When I see art I'm drawn to, I buy it. This abstract art was purchased at the flea market. The dealer was out grabbing coffee, so after some stalking sleuthing, I called him on his cell. It would be mine. Since that flea, this art has roamed from room to room, but I'm loving how it's playing with the gold velvet curtains. (Be sure to check out my where to buy affordable curtains post.) To me, this nook feels like fall without screaming fall.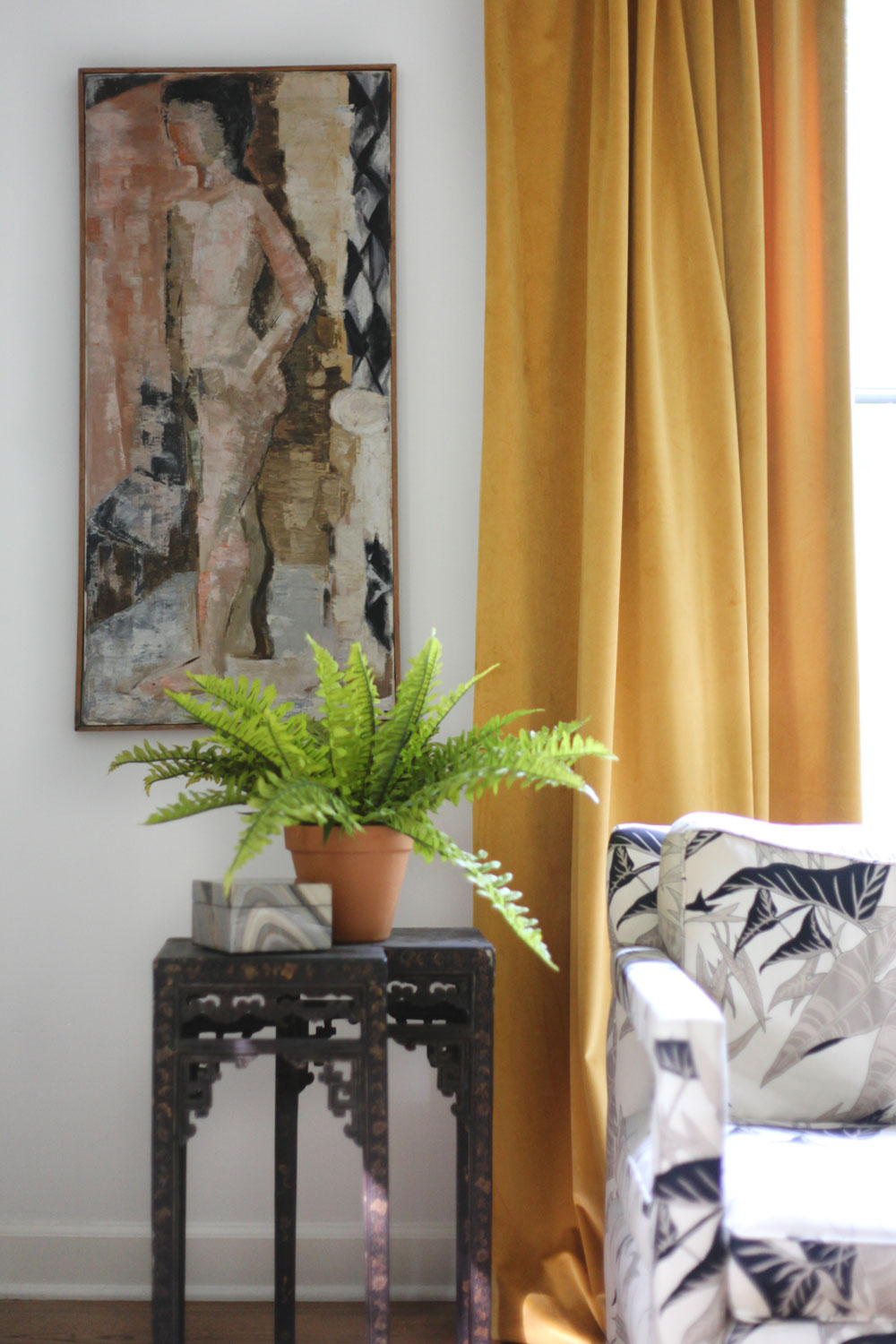 Over the past 10 years of buying art on the fly, I've accumulated a weird collection. Pieces are changed out when I make design tweaks to a room. Good artwork takes a space to another level and can change the entire tone of a room.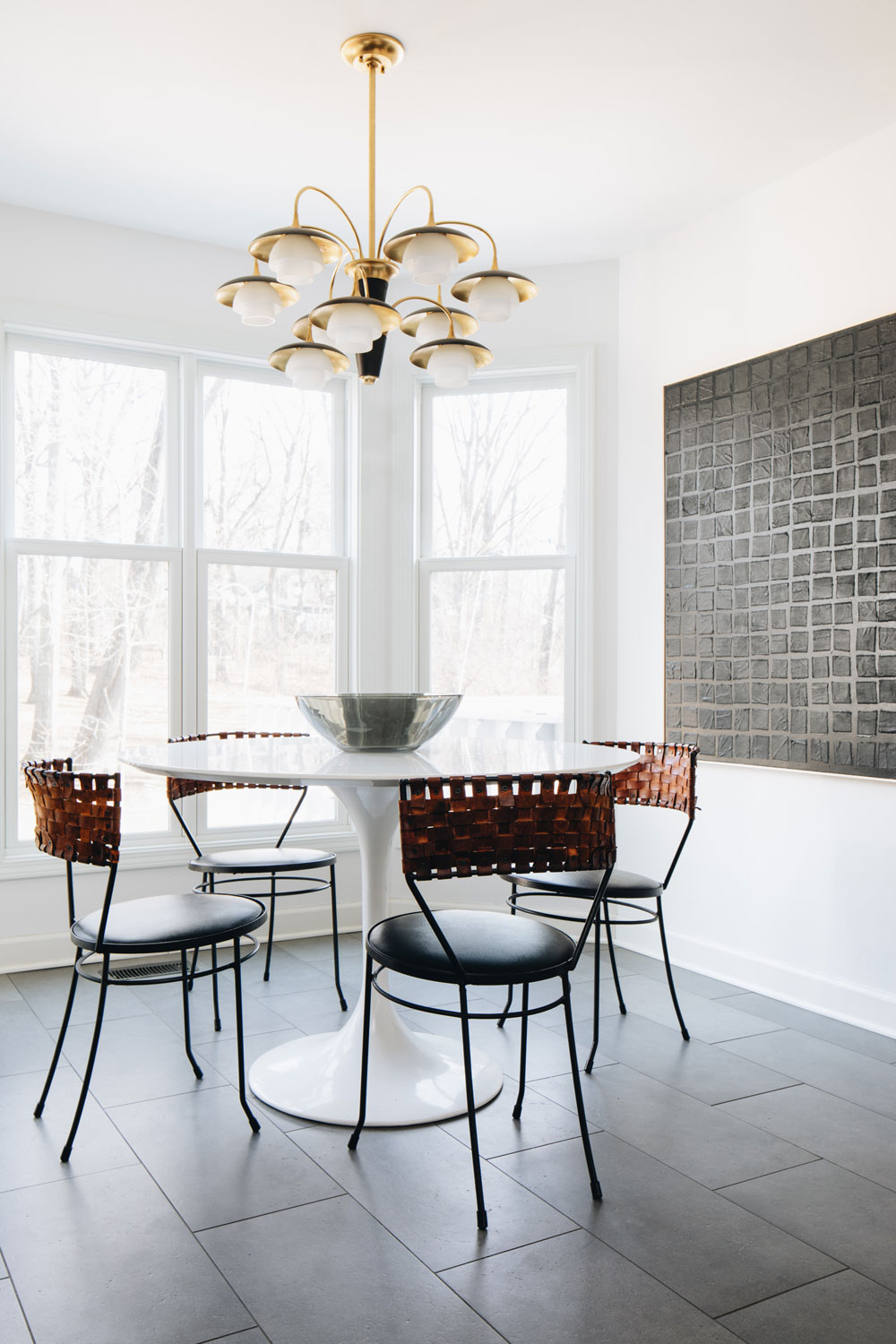 Unique Wall Art Shows Off Your Personality
Besides lighting, I think unique wall art is the more critical home decor decision you can make. It gives your home personality…which is also why I'm tentative when it comes to telling a person, "this is art you should buy." Not everyone likes the same style, color palette, or subject matter. However, I'm looking past that and suggesting these pieces, and even if you're not drawn to these specific works of art, poke around on the sites I'm sharing. There's so much more to be found!
RELATED: Looking for affordable gallery wall ideas? I've got ya covered!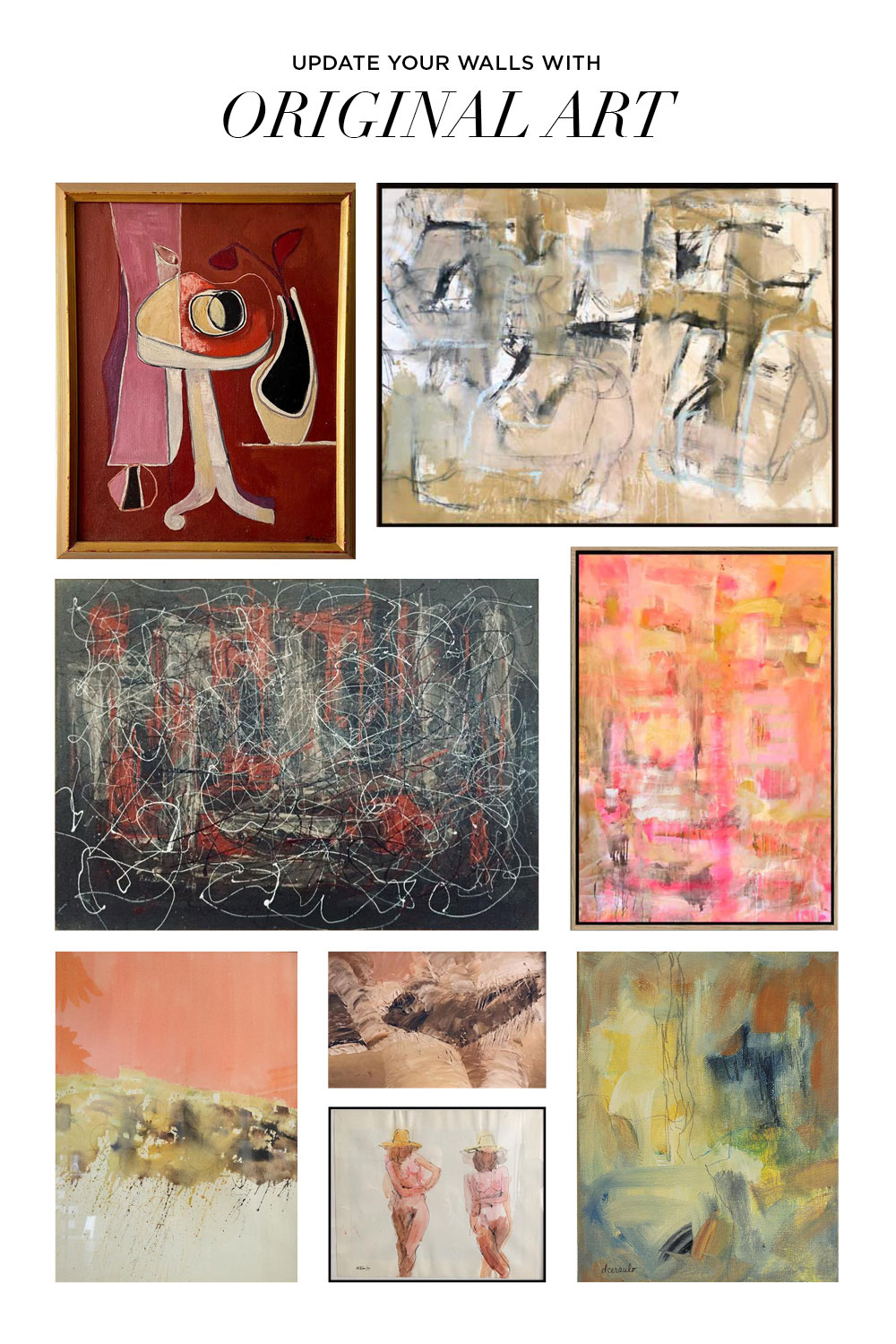 Abstract Still Life – no longer available
Modern Abstract Original Painting – by Angela Simeone (sold)
Pink and Tangerine Modern Abstract Art – similar here
Pink Abstract from Etsy – sold out
Mid-Century Abstract Original Painting Framed – sold out but found in this Etsy Shop
Vintage framed drawing of nudes by Peter Collins ARCA dated 1974 – sold out but found in this Etsy Shop
Original Abstract mixed media painting small abstract 8×10 "Effortless" by Donna Ceraulo – sold out but found in the artist's Etsy Shop
RELATED: Ever wondered how to hang a picture? Here are 7 genius ways to hang art easily!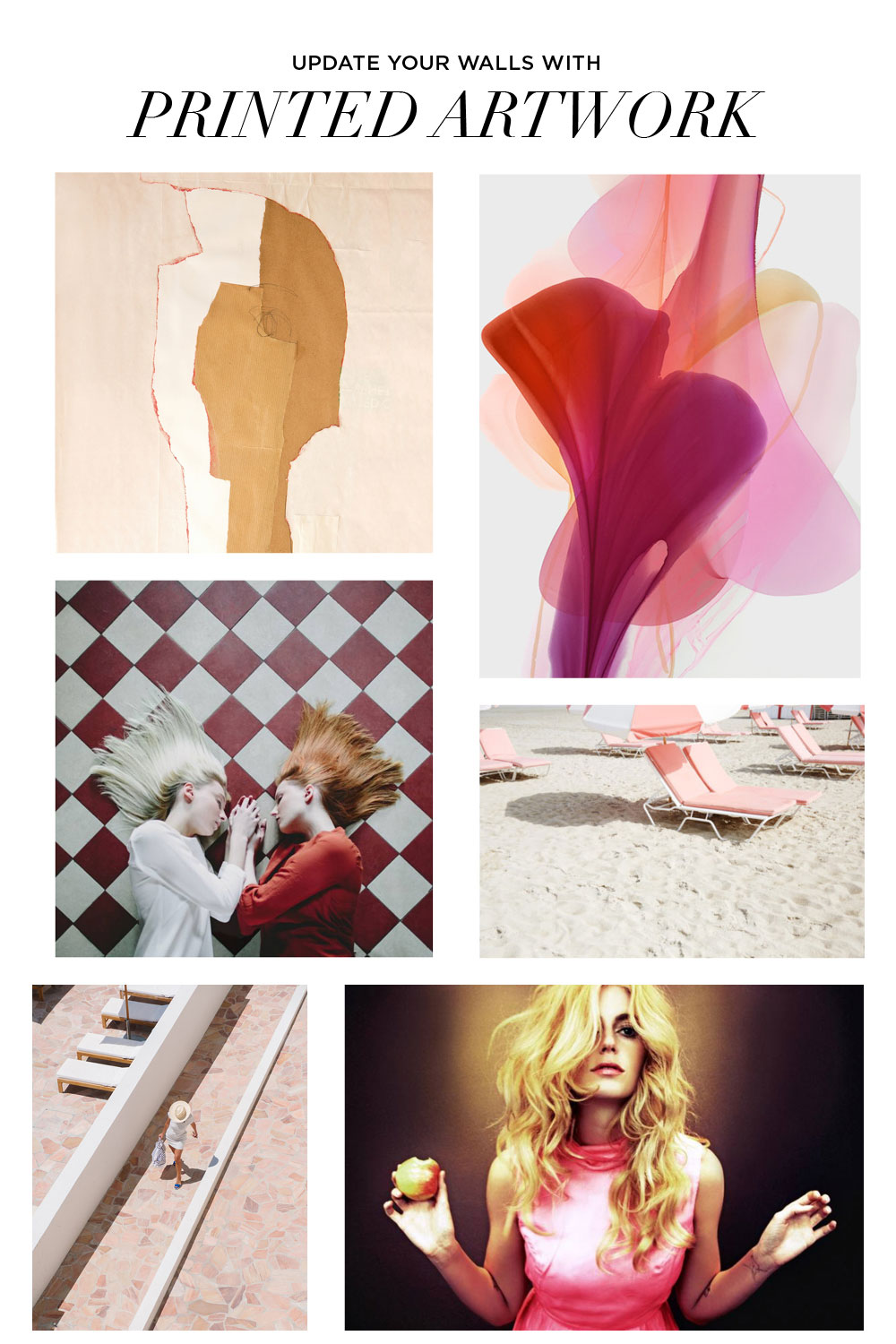 Unique Abstract Floral Art Print by Marta Spendowska
Me and Myself: Together – Limited Edition Photograph by Dasha Pears
Pink Lounge Chairs On The Beach – no longer available
Les Roches Rouges by Lauren and Annael Tolila
Diora With an Apple, Limited Edition Print by Stephanie Vovas (one of my absolute favorites)
RELATED: Get my expert tips on how to decorate with art in your home.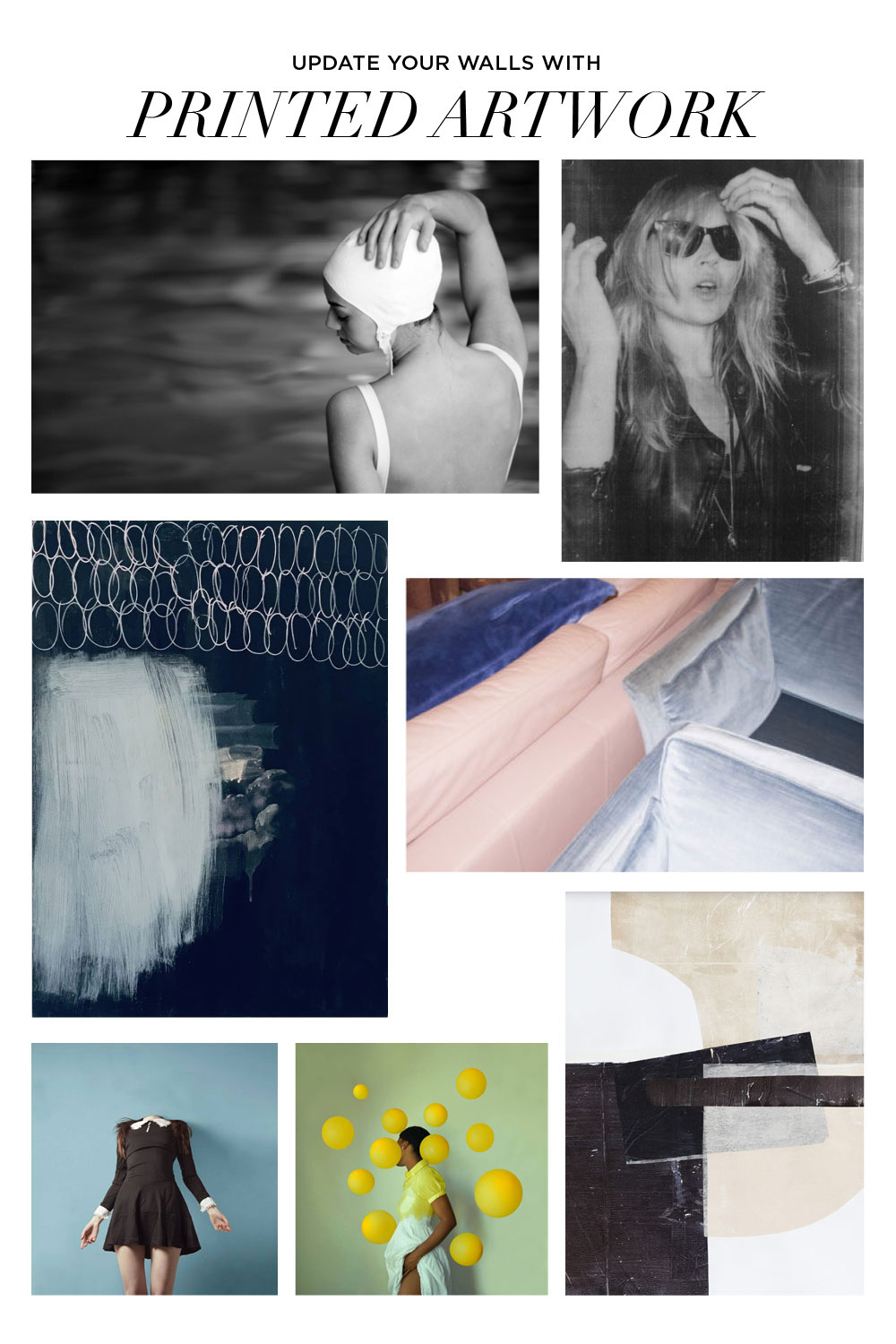 The Swimmer in Black and White by Lucy Snowe
Kate Moss – Limited Edition Art Print
Don't Let Them Bring You Down Painting by Emanuele Druid Napolitano
Cushions – No longer Available
Silence – Large – Limited Edition 10 of 25 Photograph by Flora Borsi
Excessive Stimulation – Limited Edition 6 of 20 Photograph by Faris Micue
Last Tuesday Limited Edition Art Print by Jennifer Daily
Be sure to check out all the others in the Seasonal Design Series for Fall!

Cherished Bliss | Inspiration for Moms | House of Hipsters | Taryn Whiteaker



Discover More Eclectic Home Decor Ideas
Want to add a little magic to your room? Try adding some disco ball decor with these sparkly ideas.
Love the Primrose mirror but hate the price tag? I got you! Here's a full round-up of affordable Anthropologie mirror dupes.
Do you have a rug that is too small or too big? Not sure? Here's how to choose the best size rug for a living room.
Cane furniture is trending, and so is rattan and cane lighting. If cane isn't your jam but you want more lighting ideas, check out this round-up of boob lighting alternatives.
Storage bins and other organization ideas to keep your home clutter-free. From the pantry to the kitchen to the bathroom to drawers, I've got you covered! And check out the decorative boxes post if you're looking for ways to corral your remotes on your coffee table.
I've been playing around with some living room design concepts. Check out the latest mood board I came up with.
12 cute, stylish backpacks that fit a laptop and are perfect for work, travel, and back to school!
Wait, skinny jeans are out of style? Yup, and here are the trending jeans I would wear instead.
Have you noticed that mushroom decor is trending? Here's what I'm eyeing.
Nothing elevates a ceiling light like a ceiling medallion. Check out that round-up to shop for the best of the best, and be sure to check out my how to install a ceiling medallion tutorial for some secret tips!
Add some texture to your room with this rattan and cane lighting round-up.
Pairing pendant lighting for the kitchen can be a tough design decision. Here are my favorites.
Sharing stylish home decor favorites from Serena and Lily.
Spruce up your backyard with this outdoor patio furniture and decor round-up.