My Favorite Fall Home Decor Finds
Last Updated on August 25, 2023
Are you eagerly awaiting the chilly days of fall or mourning warm summer evenings? I'm a bit of both, but regardless of how you feel, fall is here. As part of Ashley from Cherished Bliss' Seasonal Design Series, today I'm sharing my favorite fall home decor finds. Be sure to check out the other blog posts linked below for even more fall inspiration.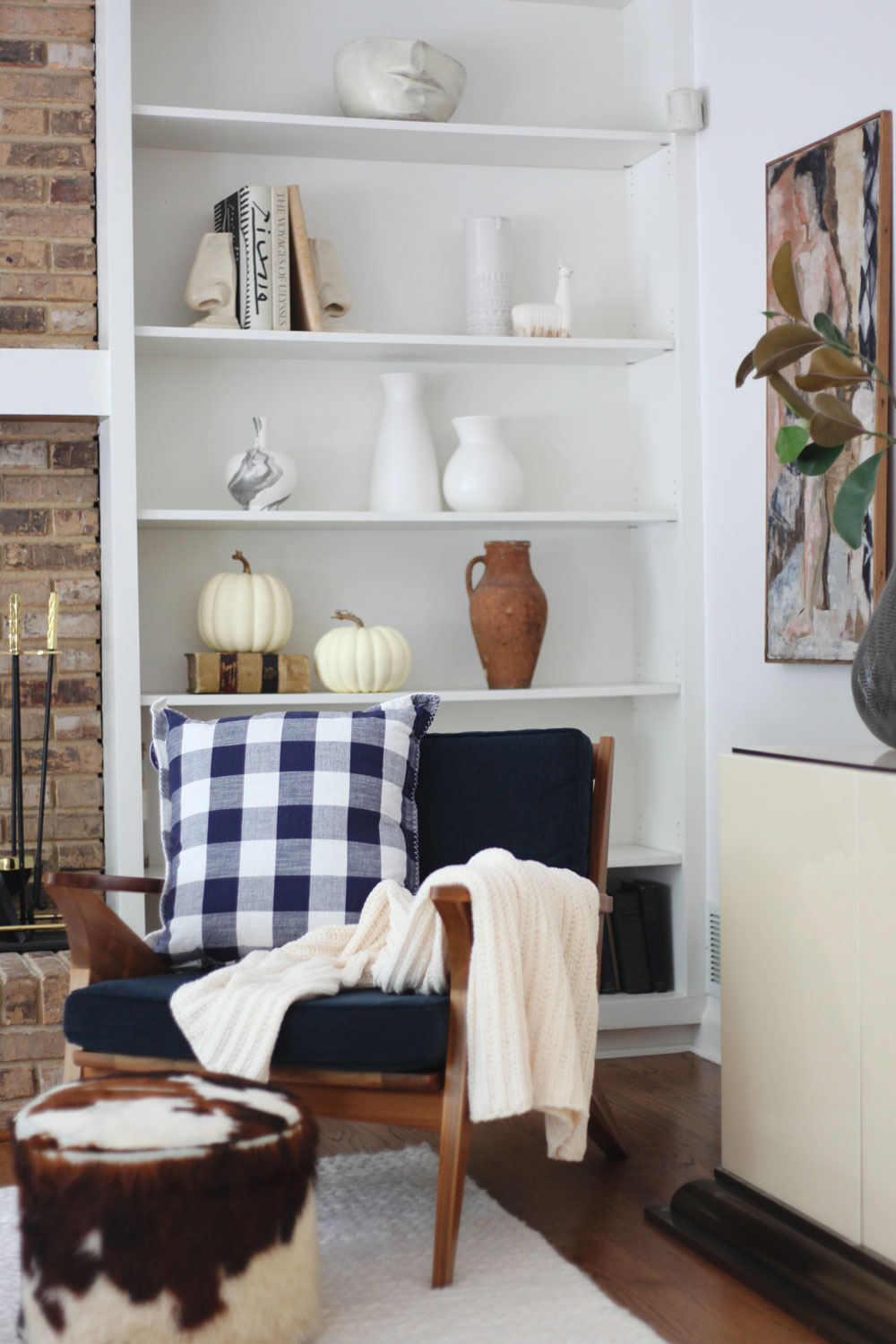 Last week, I broke out the chunky blankets and cozy textiles and quietly challenged myself to decorate with pumpkins and am reporting back to say yes, I can do it. Case in point, white pumpkins with buffalo check pillows were in my living room last fall…which I almost forgot about. Anyhoo, I searched high and low for a few more favorite fall home decor finds, and here's what I came up with.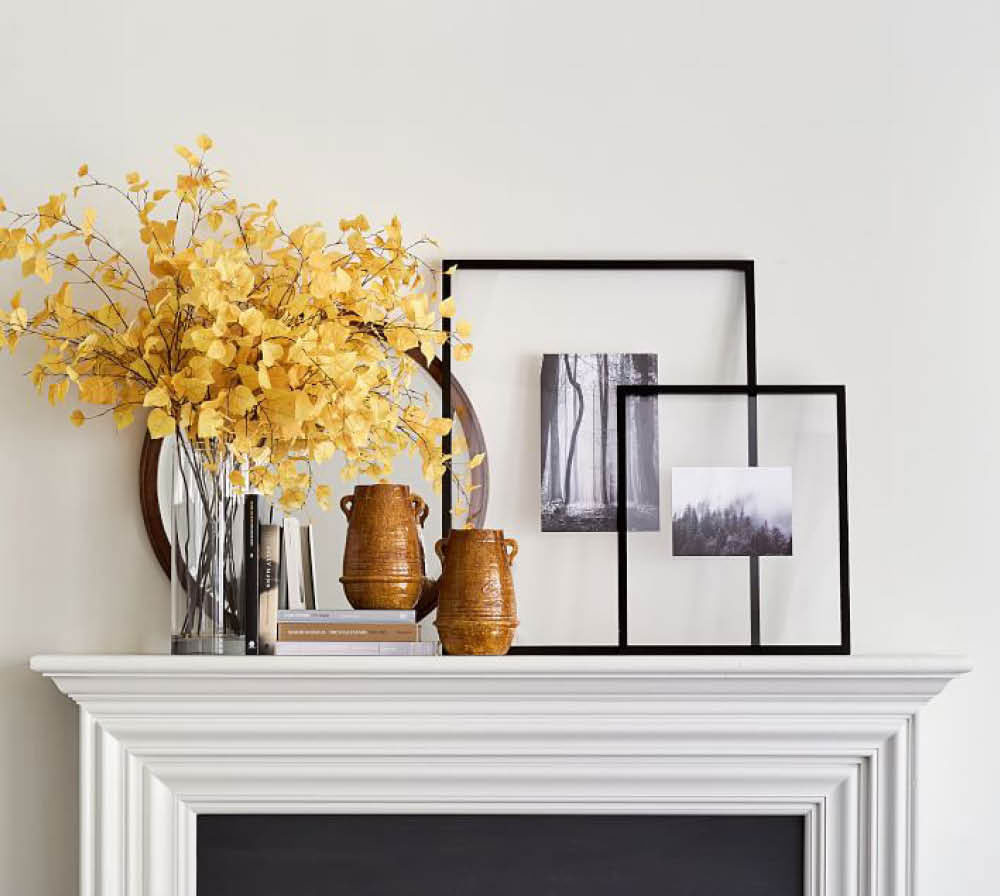 The pop of orange on these terra cotta pots gives this mantle an extra punch of autumn. The fall leaves in that glass vase are *chefs kiss*.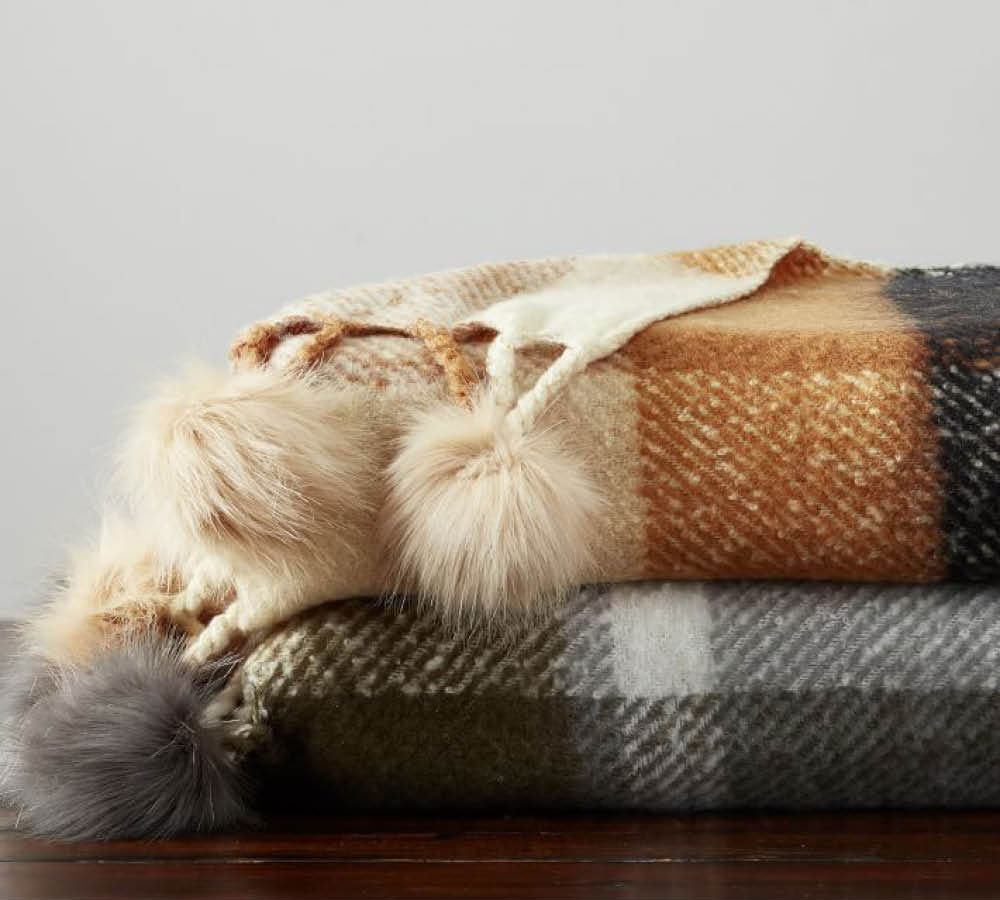 Last week, I mentioned my obsession with this mohair plaid blanket. One of these days, I shall break down and purchase it. The love in my heart for this cozy textile has only grown over the last 7 days. After hating on pumpkin spice lattes, I feel like the grinch. Those pom-poms just look so fluffy!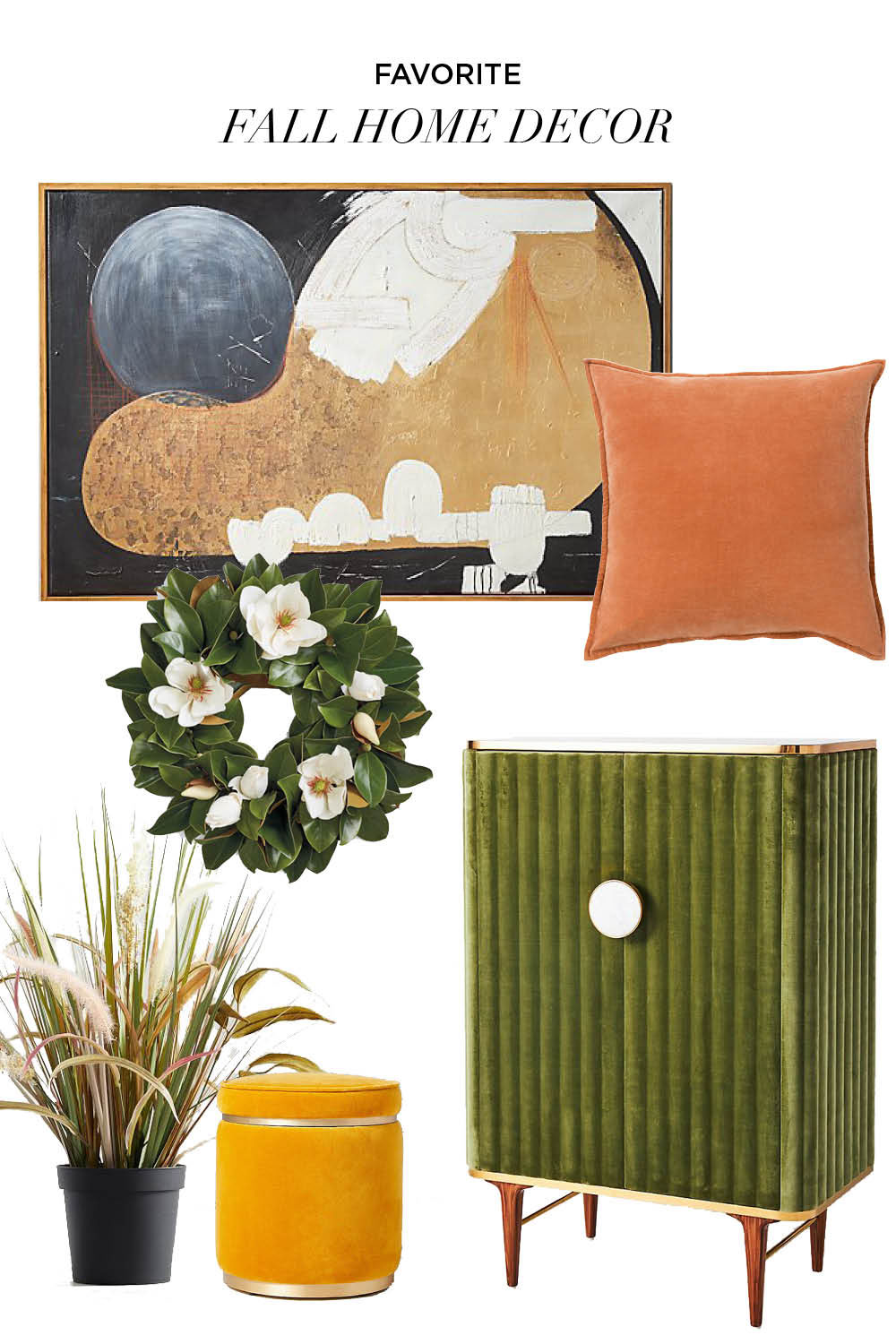 The neutral color palette of the art above is right up my alley, and it's an easy piece to swap in and out and an abstract to boot. Magnolia branches are perfect for transitioning from fall to winter. I have 2 of these wreaths hanging on my french doors about 4 months out of the year.


Anything velvet screams let's get cozy, and ermergerd…that
green cabinet
…the little
goldenrod ottoman
…I can hear them whisper, "Kyla, take me home." I mean, what's not to like about a green, channel back, velvet, mid-century modern inspired bar? Seriously, that sentence just ticked every single box.
But Kyla, I really want pumpkins! Okay, okay you've twisted my arm. Imma give you pumpkins already.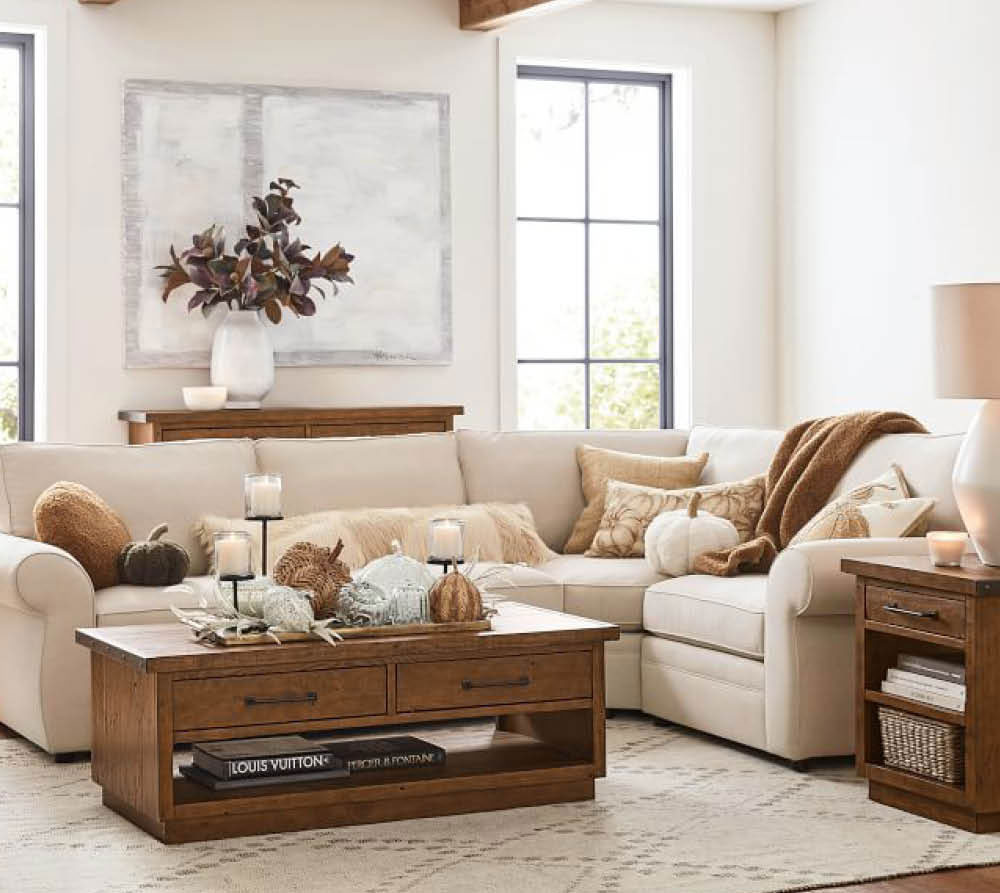 The little rattan pumpkins on the coffee table add texture to this space and those little nubby pumpkin pillows on the sofa are extra adorable. I GIVE IN ALREADY! Gimme a pumpkin spice latte…just kidding. I still hate those things. Be sure to stop by these super talented ladies' blogs to check out their favorite fall home decor finds, and stop by next week for the third Seasonal Design post!

Cherished Bliss || House of Hipsters || Taryn Whiteaker || Fox Hollow Cottage || Inspirations for Moms