It's Feeling Like Fall Decor
Last Updated on January 24, 2022
For me, fall decorating is a tricky sitch. As you know I'm not a fan of bright colors… every time I try to incorporate anything more than navy blue the fruit bowl effect happens…but yes, I'm reading this book for color help. If I were to combine orange and red with pumpkin spice and everything nice, clutch the pearls honey, I'd break my house. Remember the purple pig incident?
Now, I'm not the grinch who stole autumn, I just decorate for fall in a different way. Think plaids, buffalo check (this cute little black and white pouf), warm blankets and can't forget the faux fur. Rather than full-out fall decor, I create cozy reading nooks to curl up in. To show you exactly what I mean, I wanted to share a room full of affordable fall decor all from Walmart. Let's break it down.
Affordable Modern Fall Decor For The Living Room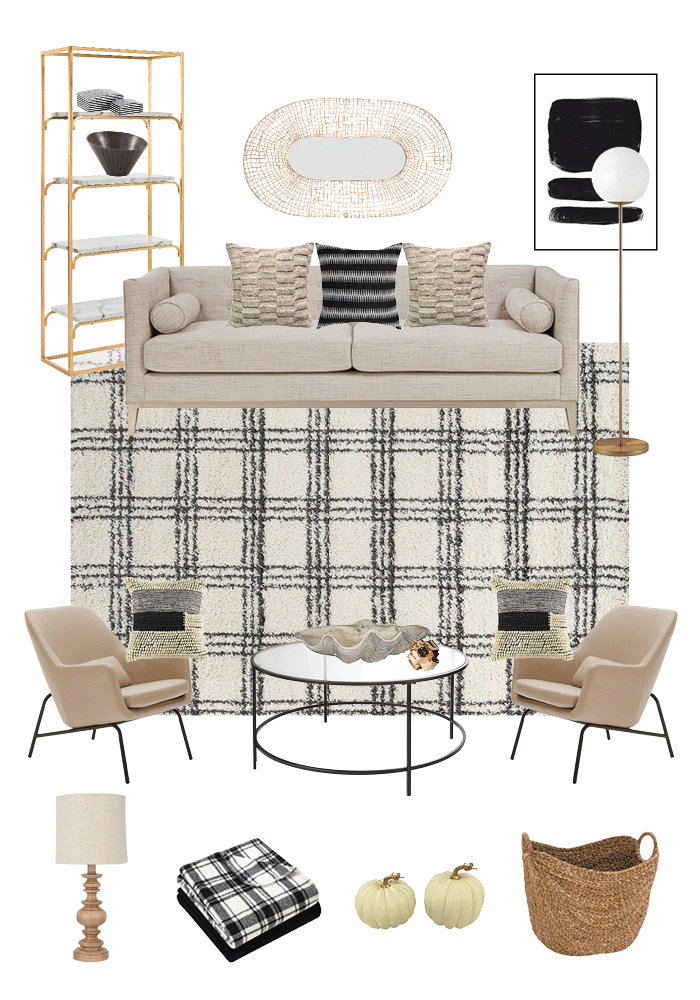 First, let's start with the room foundation basics: sofa, lamp, etagere, and art. I chose this cute Mid-Century Modern sofa (BTDubs, this one (no longer available) is loved by ELLE Decor), and check out those marble shelves on that brass etagere! One of my favorite lamps in my home is a vintage Sonnenman lollipop lamp. I squealed with joy when I found one here.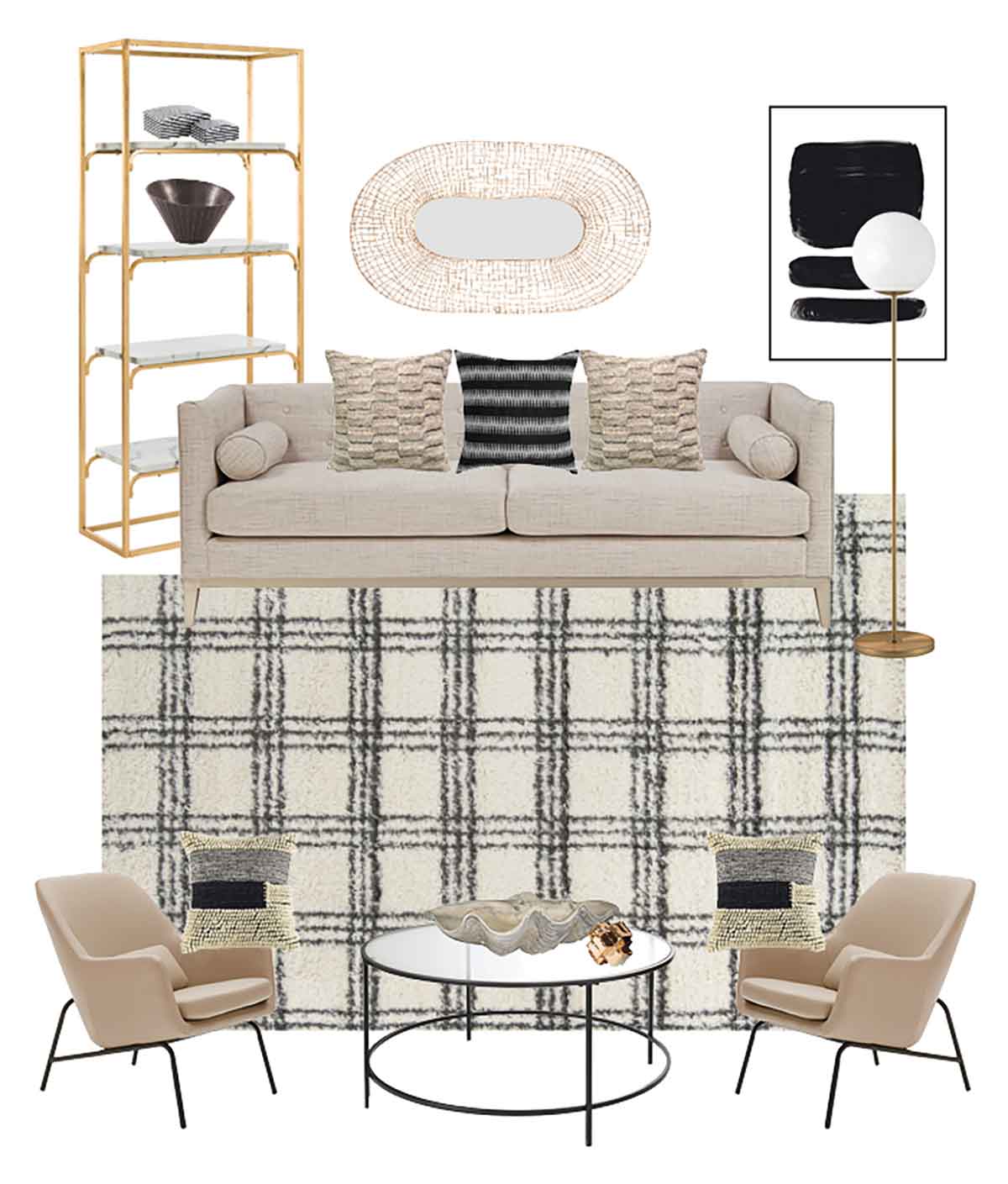 Second, I layered in texture with that rattan mirror (no longer available) and those nubby pillows.


Third and final, bring on the plaid, faux fur, coziness. Voila!


Have a glam brass lamp? Let it rest for a few months and swap it out for one with a wood base. It instantly adds warmth. A seagrass basket is not only perfect for storing blankets but also adds texture to a corner.
If the pumpkin spice look is a must-have for the festive feels, fill that clamshell (no longer available) on the coffee table up with these cute gourds. It's all about adding fall decor in a subtle way. Wanna take fall to another level? Go ahead and change out the black and white art for a fall wreath. I'm having a slight love affair with this feather wreath.
This is how I added a few fall touches to my own home…and yes, I've been enjoying my morning coffee here every morning. Although see that cream blanket? I've had to hide it from Cooper. He loves the extra softness of the chenille and just doesn't want to give it up. Can you blame the kid? I guess there's a reason why it's a best seller.
Decorating For Fall Means Designing Cozy Nooks

Do you spy the pumpkins? The kids noticed them right away. See how easy decorating for fall can be…and to boot, it doesn't break the bank!


This post is sponsored by Walmart. All my words and opinions are my own.