We've been talking fall home decor so it makes sense to jump into a guide for fall fashion must haves. Yesterday I went to the mall…yes, you read that right, the mall. On the way to Cooper's soccer practice is a nice little open-air shopping center. With 90 minutes to kill and a burning desire to save me from the quarantine blues, I pulled a u-turn and masked up.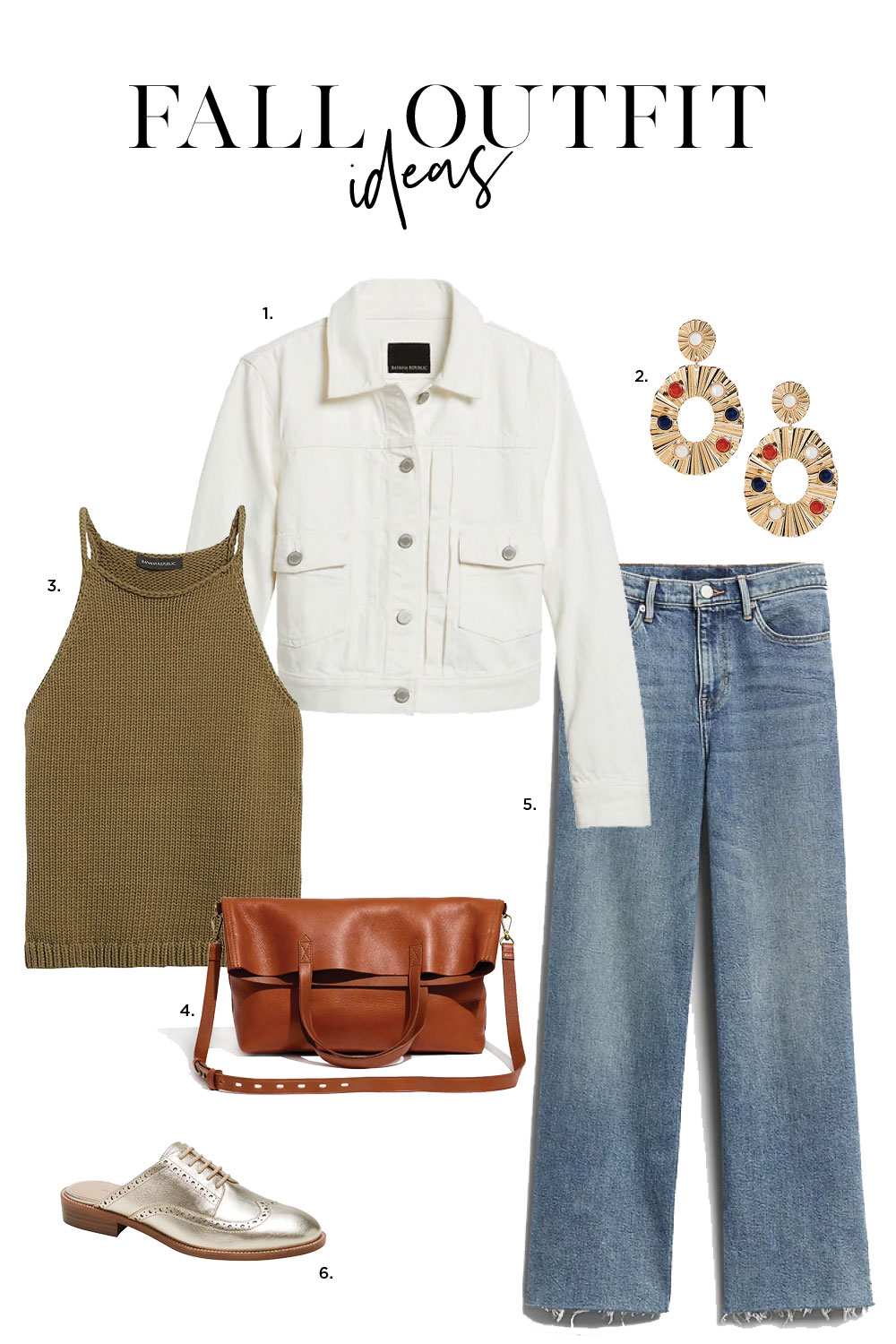 No, I probably won't be rocking these fall fashion favorites to the movies or favorite restaurants, but wearing them, I do feel more normal. This is what life looks like right now, and Imma rock my wide-leg jeans, pop a couple of bottles in the driveway, and make the most of things.
White Denim Jacket – sold out
Oversized Gold Earrings – sold out
Olive Sweater Tank – sold out
Foldover Leather Tote Bag – sold out
Wide Leg Denim Jeans – sold out
Metallic Oxford Mules – sold out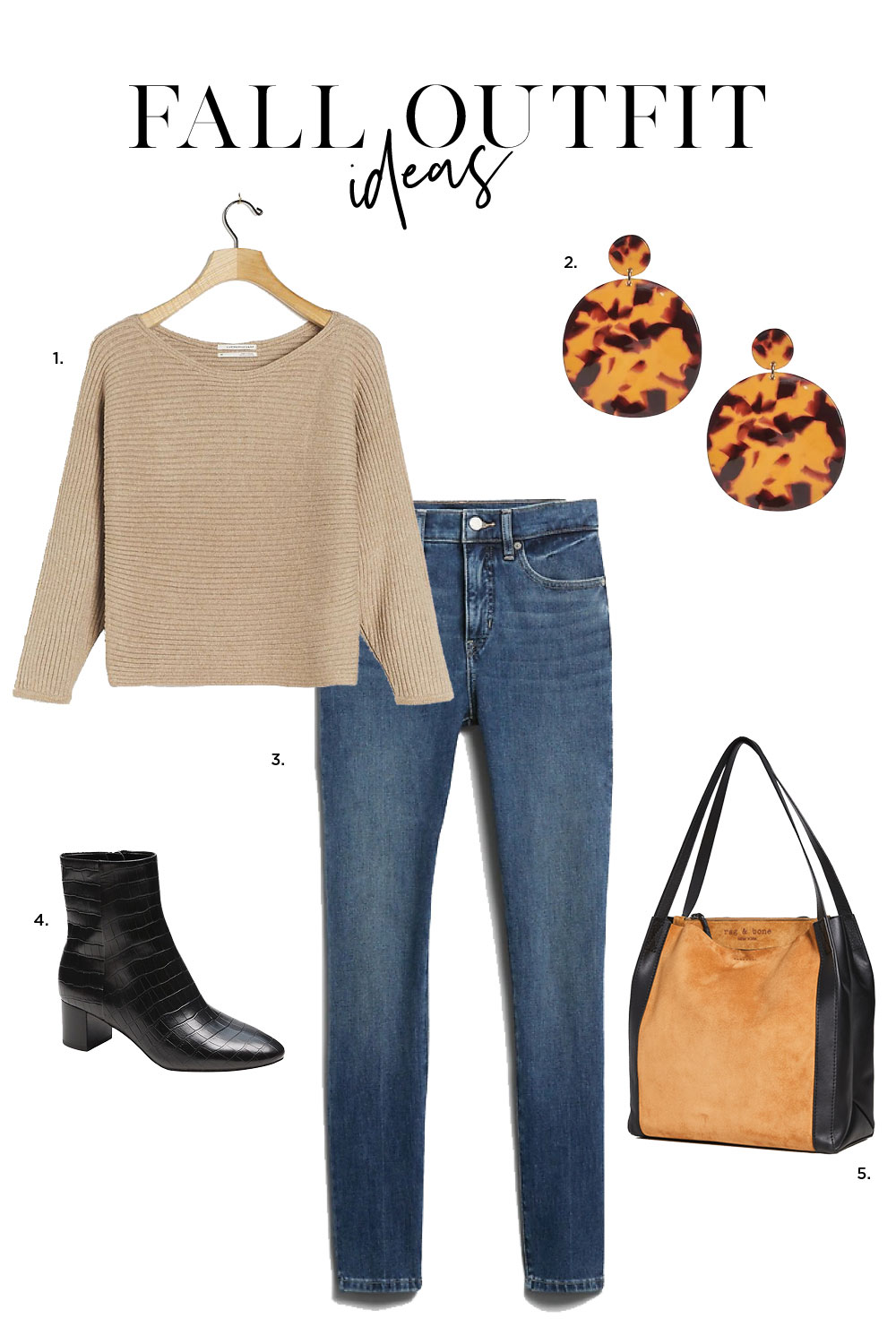 This sweater is the softest sweater ever! It comes in multiple colors, and I might be going back for the black and if I'm feeling bold, the orange. And talk about a fall fashion must-have – that black and brown leather bucket bag is slammin'!
Tan Boatneck Sweater – sold out
Tortoise Shell Earrings – sold out
Skinny Jeans
Black Boots – sold out
Black and Brown Bucket Bag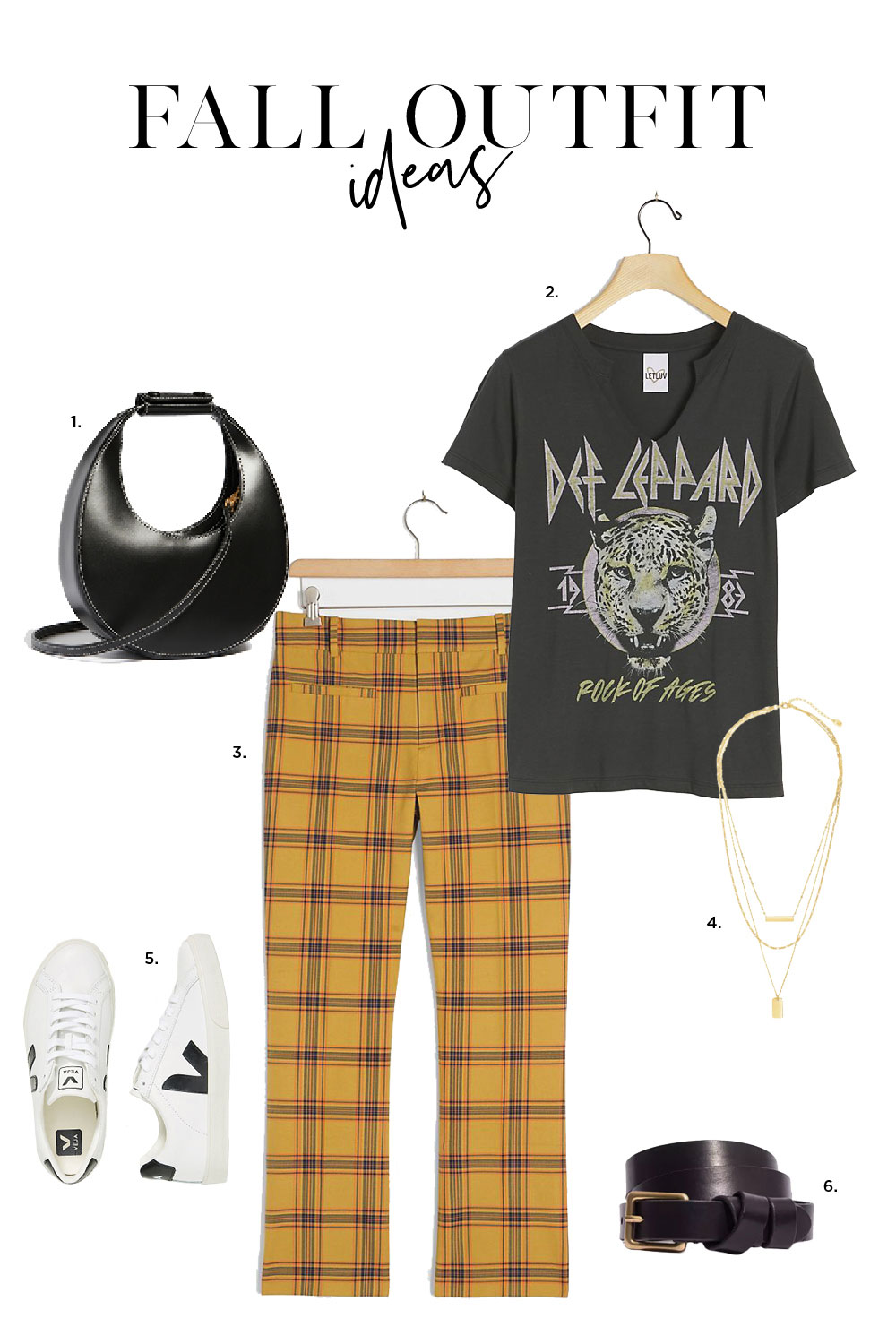 These plaid pants are giving me life right now. Funky golf pants scream I'm ready to partay and pairing them with a vintage rock tee gives them that extra touch of rock and roll. Ya, those nerd pants totally came home with me.
Mini Moon Bag
Def Leppard Tee
Plaid Pants
Layered Gold Necklace
Veja Sneakers
Black Belt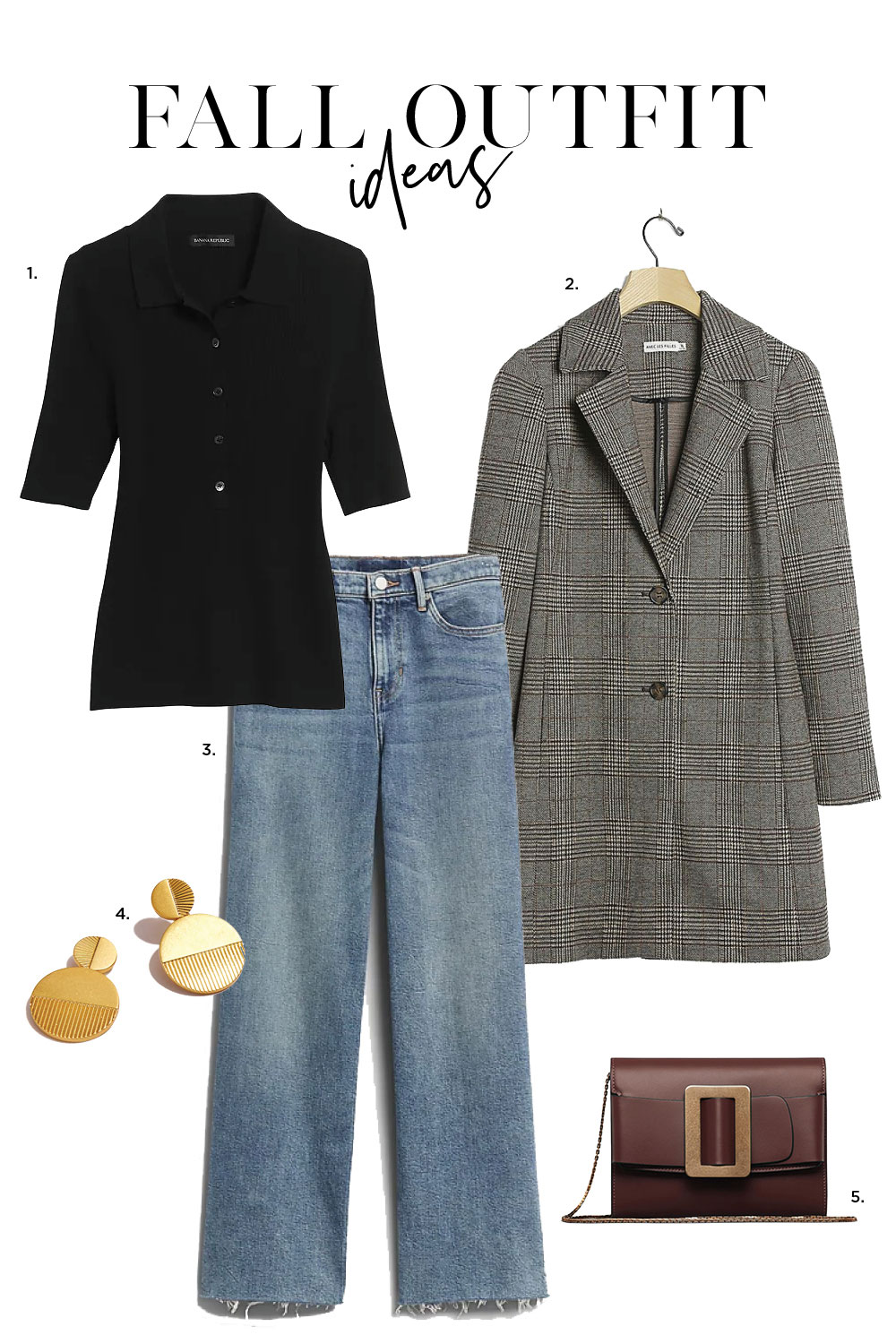 Have you heard of the bag company BOYY? I'm obsessed with the oversized buckle signature look. And that blazer is a fall fashion must have fo sho. It fits like a dream and comes in a few different patterns.
Black Polo Sweater – sold out
Oversized Blazer – sold out
Wide Leg Jeans – sold out
Gold Earrings
Buckle Crossbody Bag
More Fall Fashion Must Haves and Fall Decor
Summer To Fall Outfit Ideas
Camel Color Coats For Fall
I Used To Be Punk Rock
Favorite Fall Home Decor
What Caught My Eye Last Weekend