I Used To Be Punk Rock – Style Post
Last Updated on January 13, 2022
Ever since I started writing this blog I knew I wanted to create style and fashion posts. But for me, photographing myself is not the easiest thing to do. (Unless you're Heather Wyancko she makes it look like a piece-a-cake!) After returning from Alt Summit, I knew I need to make this style thing happen, so I searched and searched for just the right photographer and finally found Hallie Duesenberg. She shoots Amelia over at The CHICago Life. Hallie was going to be my girl whether she liked it or not. She has also shot my favorite band PHOX…yep, sold!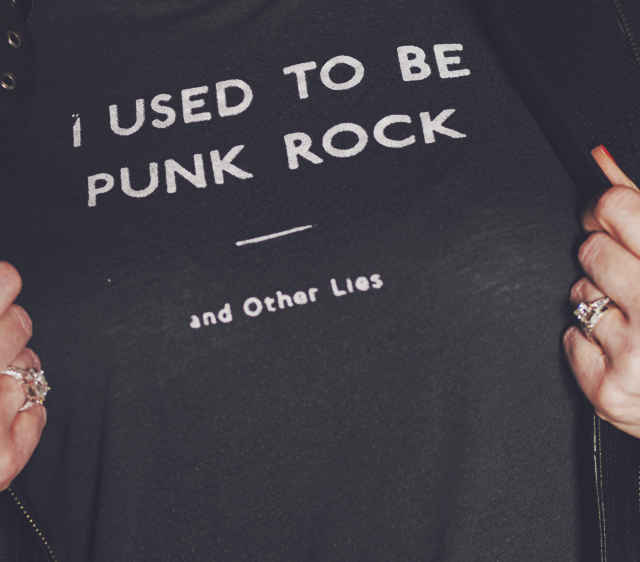 Lucky for her me, she agreed right away, and I didn't have to resort to threats. But with this crazy cold Chicago weather, we needed a location inside because I didn't want to freeze. Hallie found this amazing restaurant and cocktail lounge called Presidio. And let me tell you, if you're ever in the Chicago area, check this place out. Its decor is industrial slash mid-century slash chic slash just plain rad. I was dying over the decor as soon as I walked in the door. Hallie said when she saw it, she knew it was right up my alley.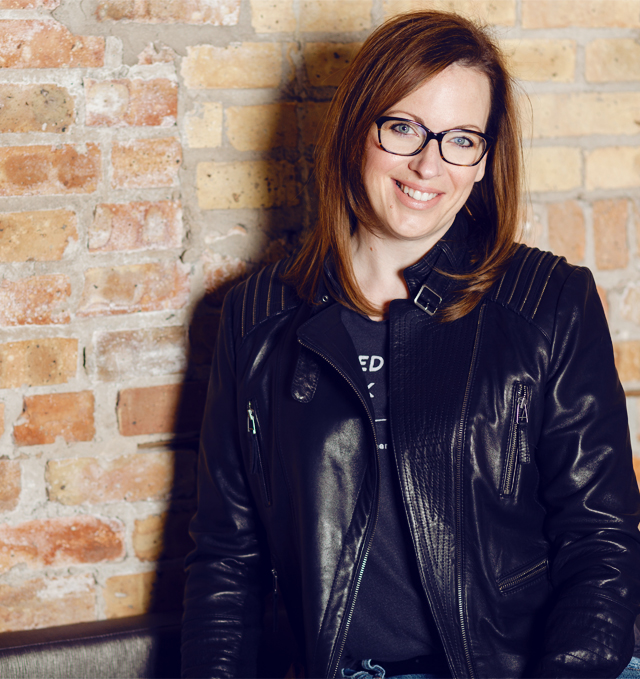 Basically, I live in t-shirt and jeans on the daily, so I paired my favorite I Used To Be Punk Rock t-shirt with my favorite distressed jeans. I love boyfriend jeans, but I have to be careful with my larger lower half. After babies, let's just say, I'm all about that bass. The boyfriend cut is a bit oversized, but I like the relaxed feel, so I always size down. Besides, automatically losing a pant size in the morning just makes me feel better about myself. I know it's just a number, but I still smile when I see it. It's the little things.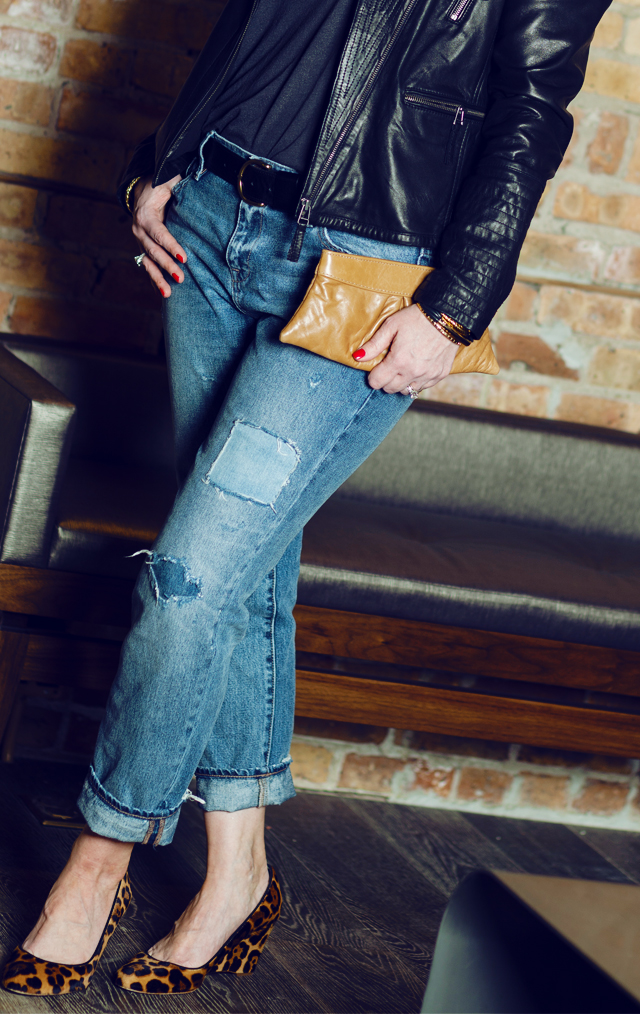 I love this black moto jacket because it has a rocker look and feel, but let me tell you, this leather is soft like butter. The I Used To Be Punk Rock t-shirt hits just below the hip which allows for a bit of a tuck in the front. The belt is by Madewell and appropriately named The Perfect Leather Belt…I have to say it's one of my favorites. It's received a lot of wear. The leopard print wedge shoes are by J.Crew and are unfortunately no longer available, but the ballet flats have a few sizes left. I'm a fan of the wedge heel because they don't hurt my feet as badly as other hells. There are other wedge styles to shop here.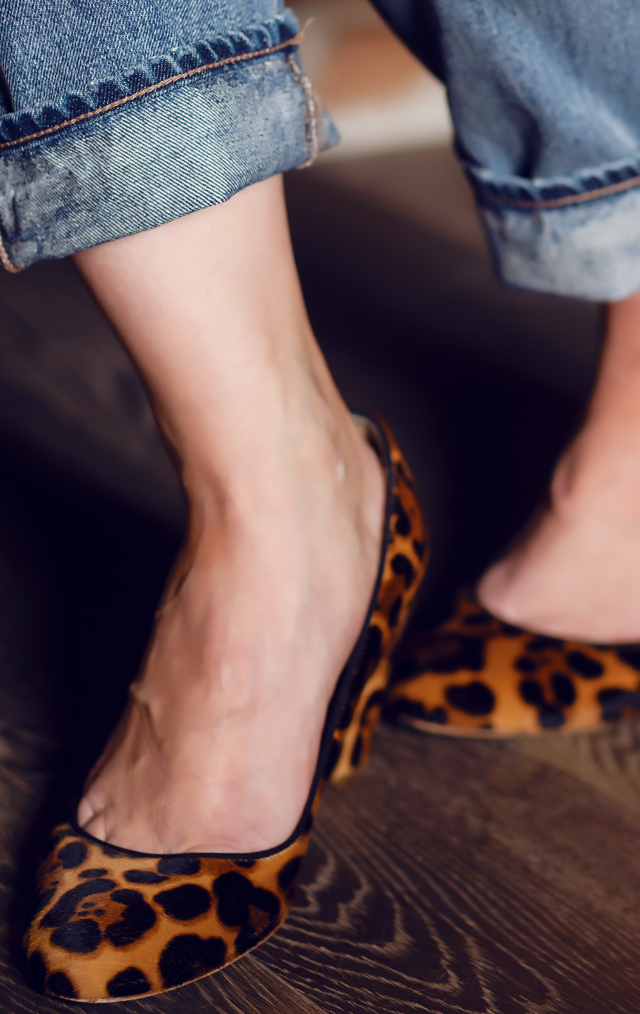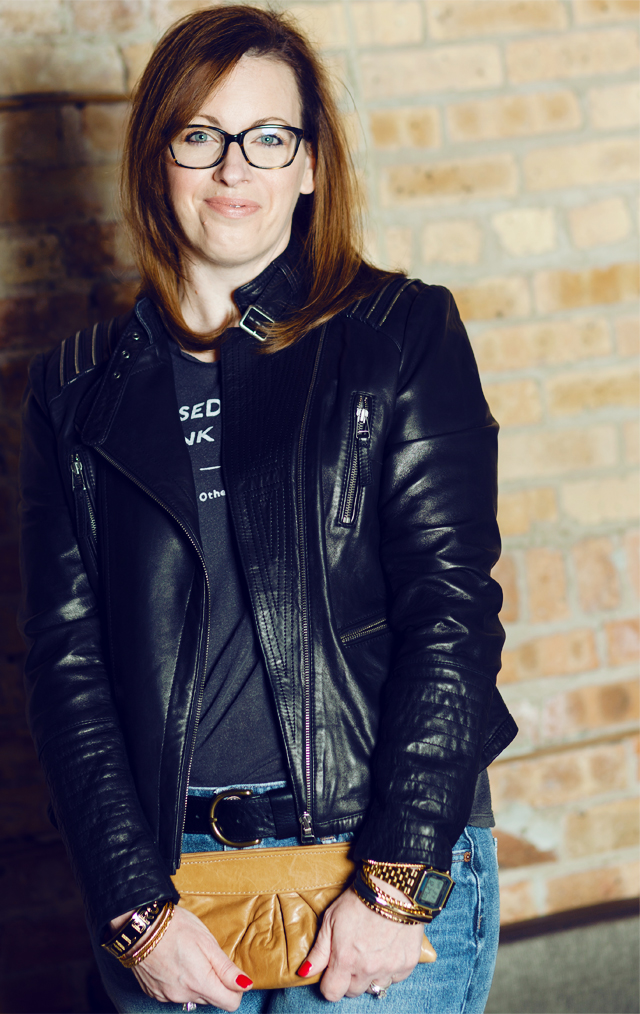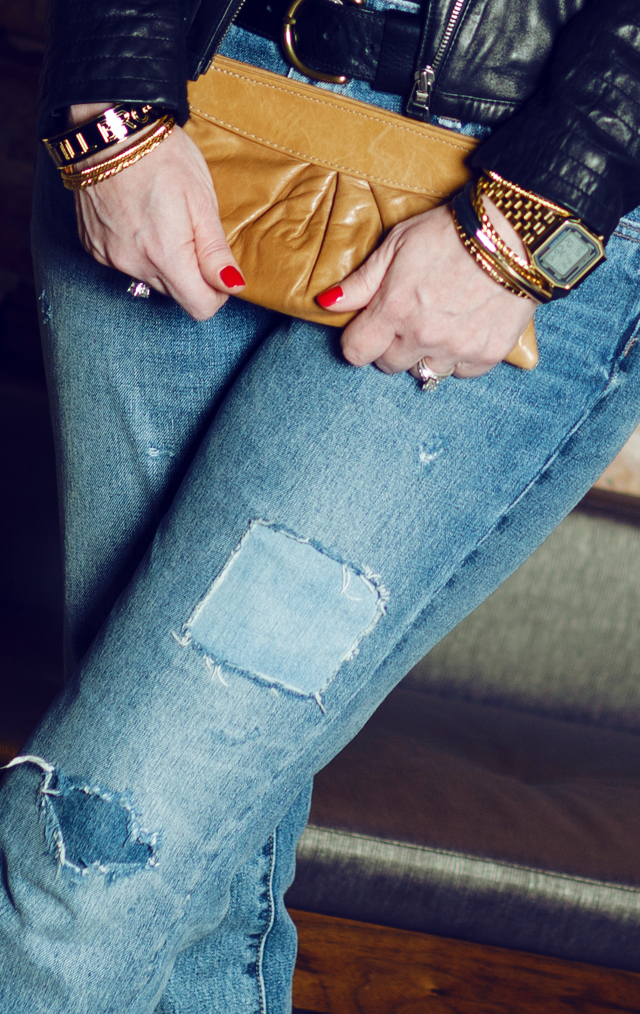 Wanna see those accessories? The clutch is from Lauren Merkin. And I swear, I carry it everywhere. But bracelets, man those are my thing. I love a good stack, so I'm going to show you each side cuz that's how I roll.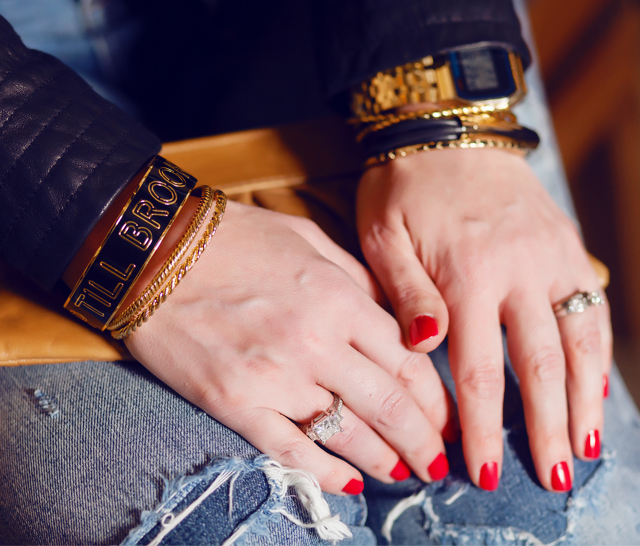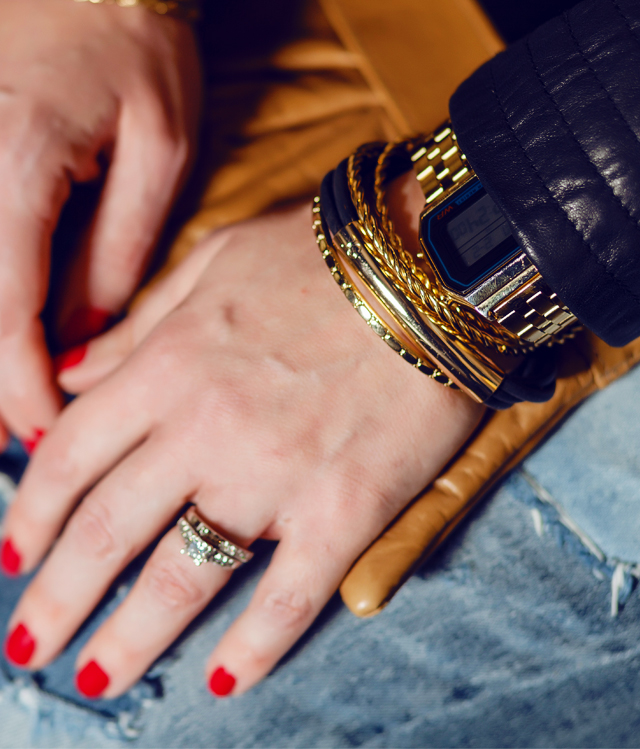 The "No Sleep Till Brooklyn" bracelet is by Kate Spade. She no longer makes it, but I did manage to find a couple on eBay. The gold bangles are from J.Crew and are no longer available. And yep, that is an old-school gold digital Casio watch. Nail polish is OPI Dutch Tulips. And finally, I get asked quite often where my glasses are from. They are by Oliver Peoples.