Wants + Wishes
Last Updated on December 14, 2021
I'm starting to shop for the master bedroom makeover, and I have sooooo many home decor wants it's ridiculous. I'm also learning (not really, this has been clear for quite some time) that I have shopping ADD. I tell myself to only search bedroom decor and suddenly I'm shopping for shoes. What is wrong with me? So today I decided to share my Wants + Wishes.
Home Decor Wishlist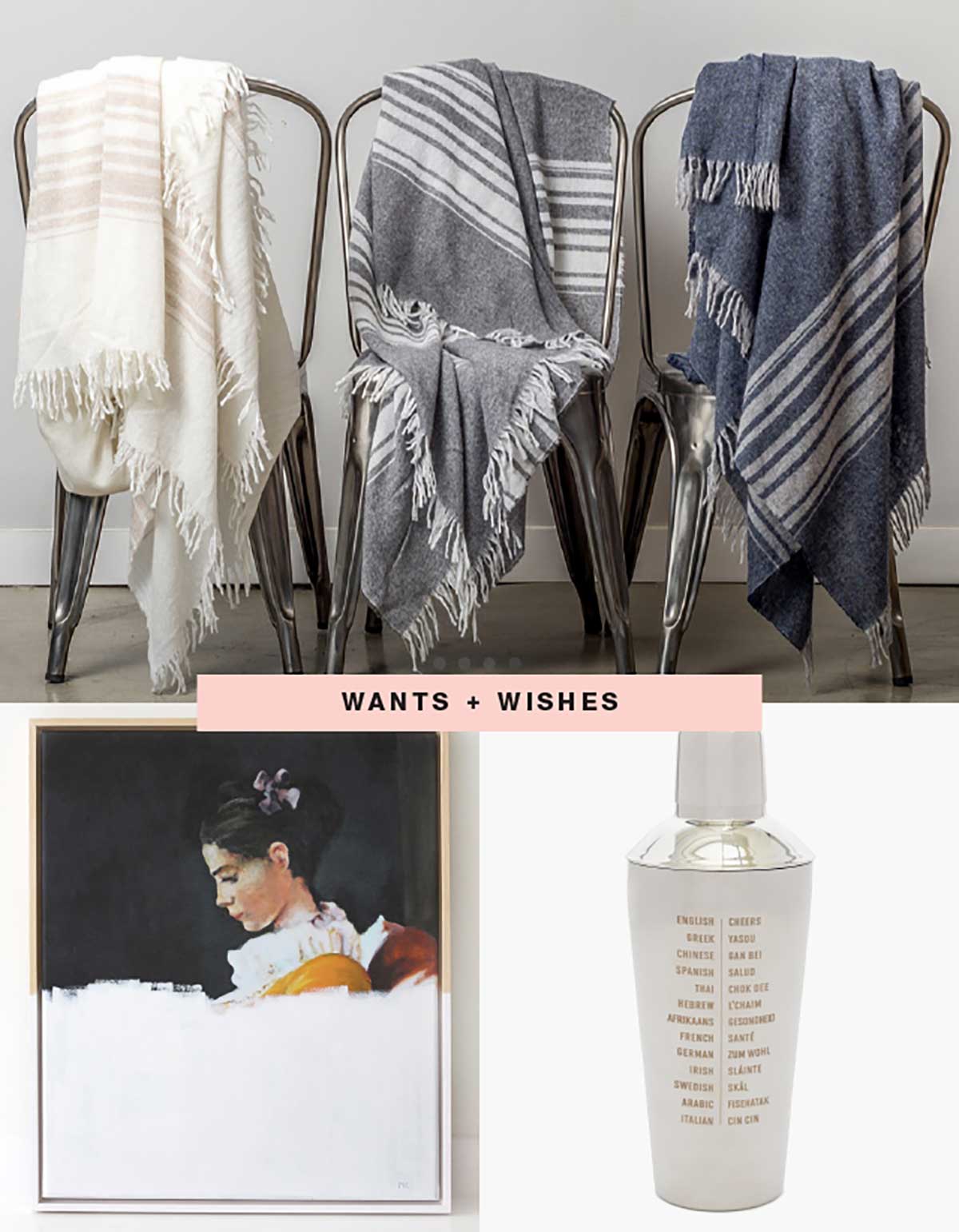 These cashmere throws from Parachute Home have me all up in a tizzy. At least I am in the bedroom, right? They look so soft and cozy, I just want to curl up in one in front of the fireplace. Although I'm trying to convince myself that its home will be on the bed. The "Dipped Girl" painting is a reproduction of 50 from My Deer Art Shop. My home decor wants run deep here. I seriously need this in my life! It could totally live in the bedroom. And this is where my attention span leaves me. Oooh, look! Shiny! And how fun for cocktails making! Seriously though, you have to admit, this cocktail shaker from Madewell is pretty sweet.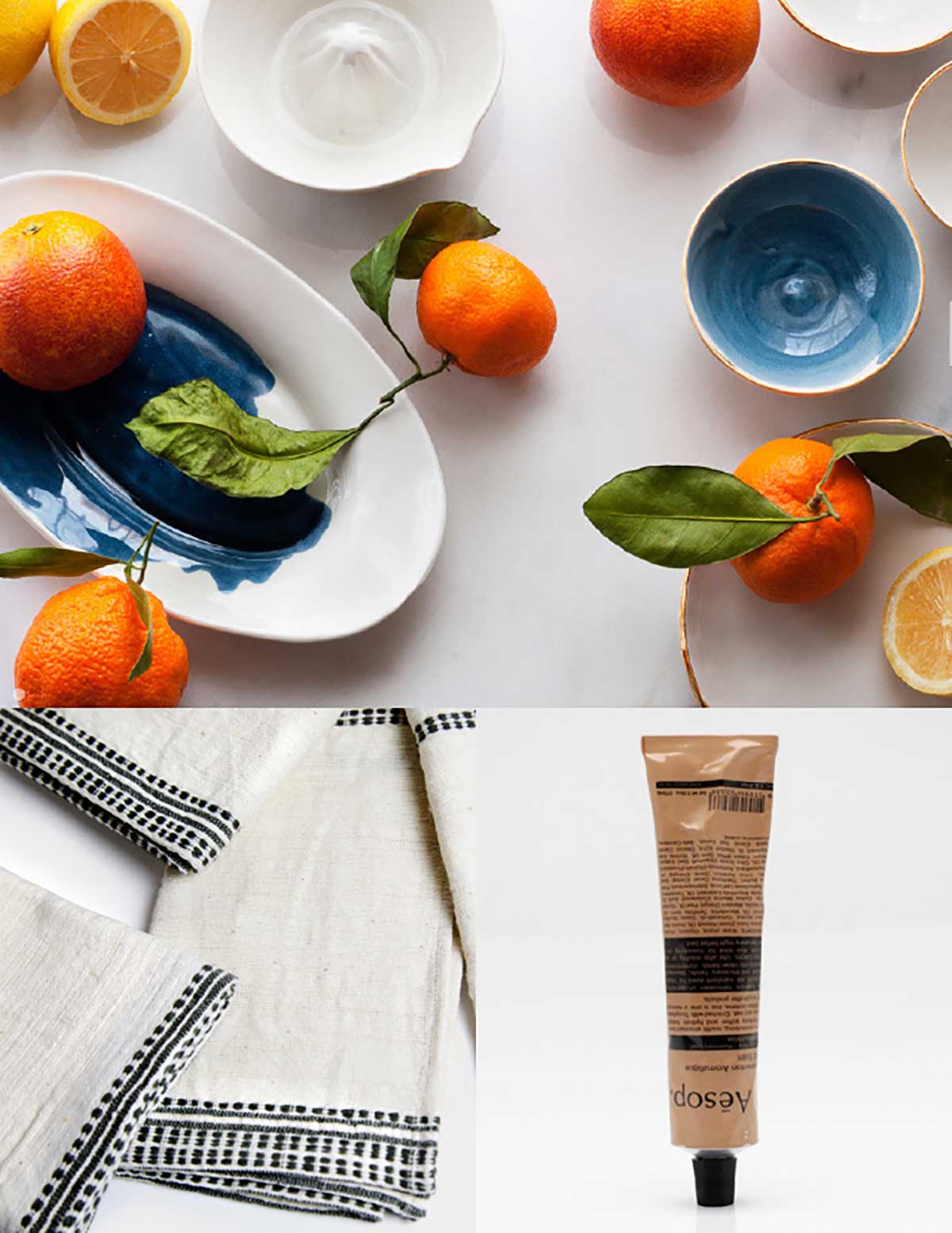 In my defense, some of these plates my Suite One Studio could make for a nice tray or jewelry holder (in the bedroom)…that is, if I could ever get my hands on. Sign up for the restocking emails and add it to your calendar and create a ton of notifications. These bad boys sell out in a matter of 15 mins. I'm infatuated with the navy splatter. They restock on March 3rd at 7 PM. Be there or be square. I know where I'll be tomorrow night. This girl is on a mission.
So how about these towels from Dara Artisans? Made in Ethiopia, they have great detailing. I adore the texture and dark gray striping. Mark my words, these will be in my kitchen soon.
Who doesn't like to indulge in great hand cream, especially in these cold winter Chicago months? This Aesop lotion will keep your hands from cracking and smells good to boot.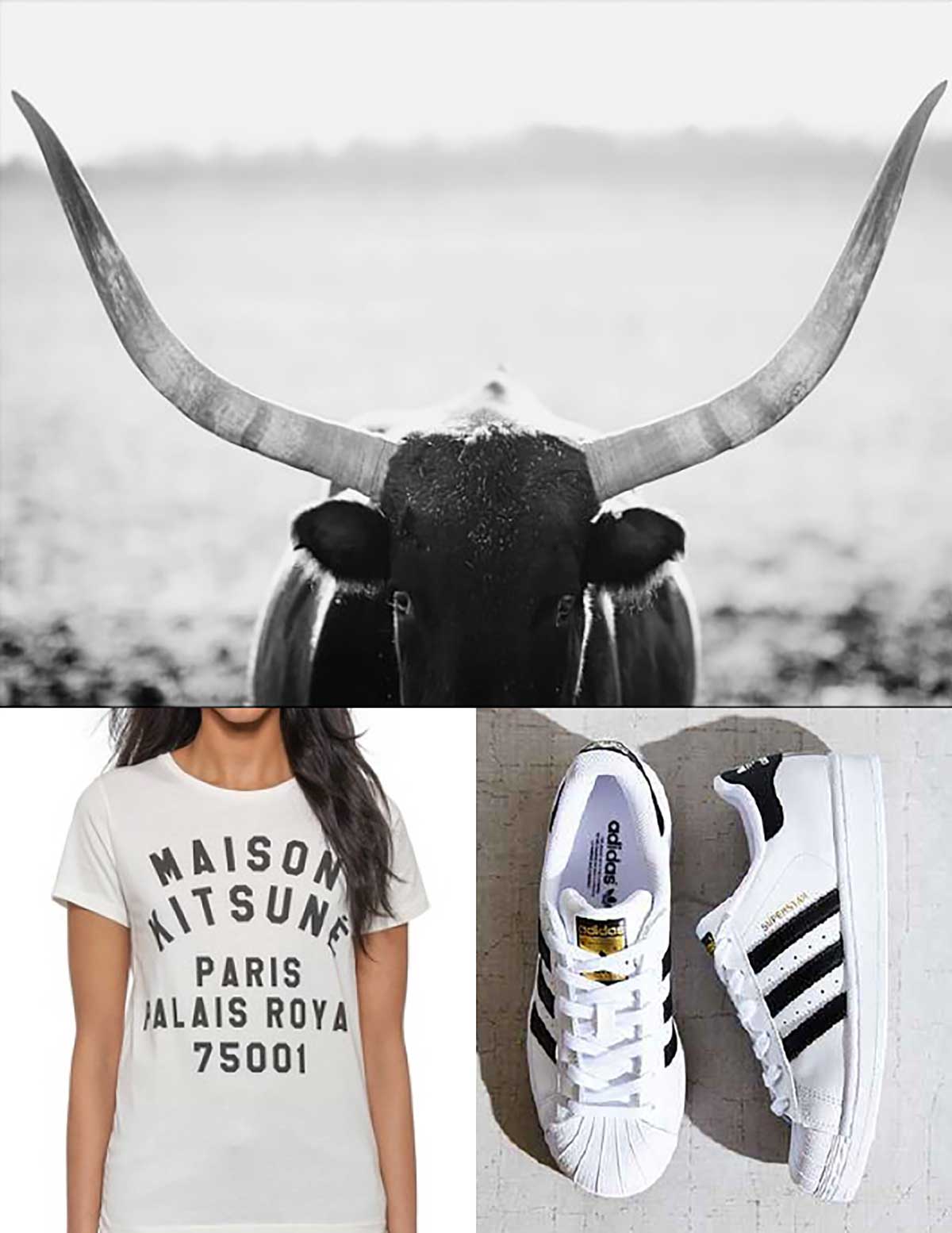 This is where I try to get back to the master bedroom. Yes, home decor wants for the bedroom Kyla…focus. This is the land in which we must shop. If you don't know from a previous post, I'm a fan of Minted.com. This bull on a stare-down is super cool. But then I think hmmm, what's at Shopbop and I find this graphic tee by Maison Kitsune. And there's my downfall. What's up Run DMC? Get in my shopping cart Adidas Superstars.
So there ya have it, a glimpse into my strange mind and how I tick. Do you guys do this too? Is there anything out there that you're eyeballing? Do you have any specific projects you are shopping for? Any cool new finds? I'd love to hear about them.
Discover More Unique Home Decor
Holiday Gift Guide For The Hard To Buy For
Home Office Makeover Inspiration
Bedroom Makeover Before And After