Holiday Gift Guide — The Hard To Buy For
Last Updated on September 13, 2023
We all have that one person — the one you wrack your brain and drive yourself crazy over during the holidays. Finally, after a month of stressing out, you just chucked an iTunes gift card at them. I'm talking about the hard-to-buy-for person. The impossible person who buys from obscure, unique stores. The one who has everything. Since I'm the queen of the hard-to-buy-for, I'm sharing some of my super-secret shops in today's holiday gift guide.
RELATED: Don't miss the updated holiday gift guide for the home decor obsessed.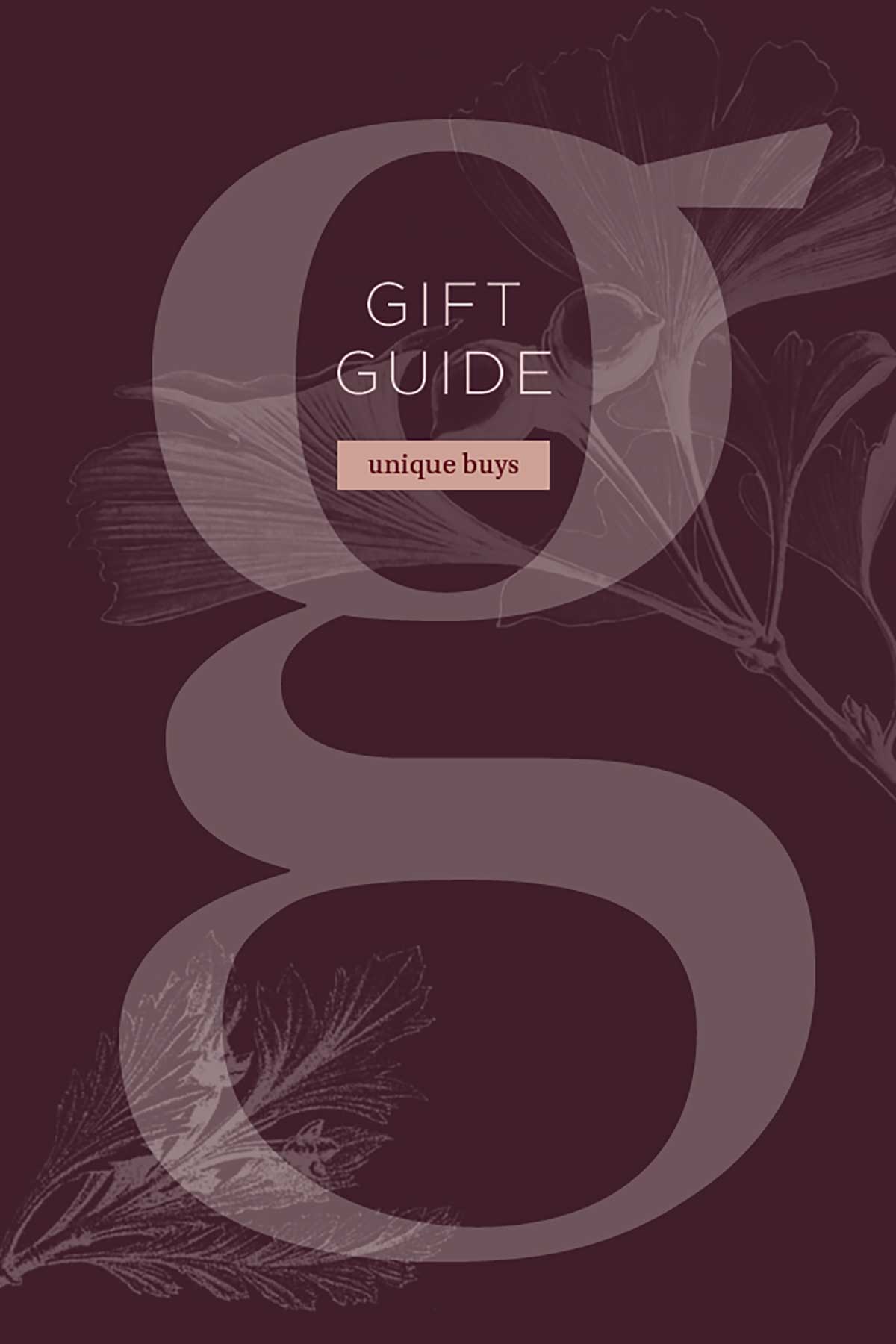 This list was even difficult for me to put together, but hands down, I'd take every single one of these gifts any day. But first, if you're local to Chicago or passing through, check out my guide to vintage shopping in Chicago and my guide to home decor shopping in Chicago. Both posts are full of hidden gems with unique gifts.
Yes, I know you are probably not going to buy a sofa as a holiday gift, but there's more to these shops than furniture. Both are packed with smalls sprinkled throughout the shops. Unique one-of-a-kind vintage treasures for just about any hard to buy for person on your list. Not going to be anywhere near Chicago? Check out their Instagram feeds. Both shops are constantly showing off their newest treasures and will happily ship.
RELATED: For more gift giving ideas, check out all the gift guides.
Vintage Decor Makes For A Unique Holiday Gift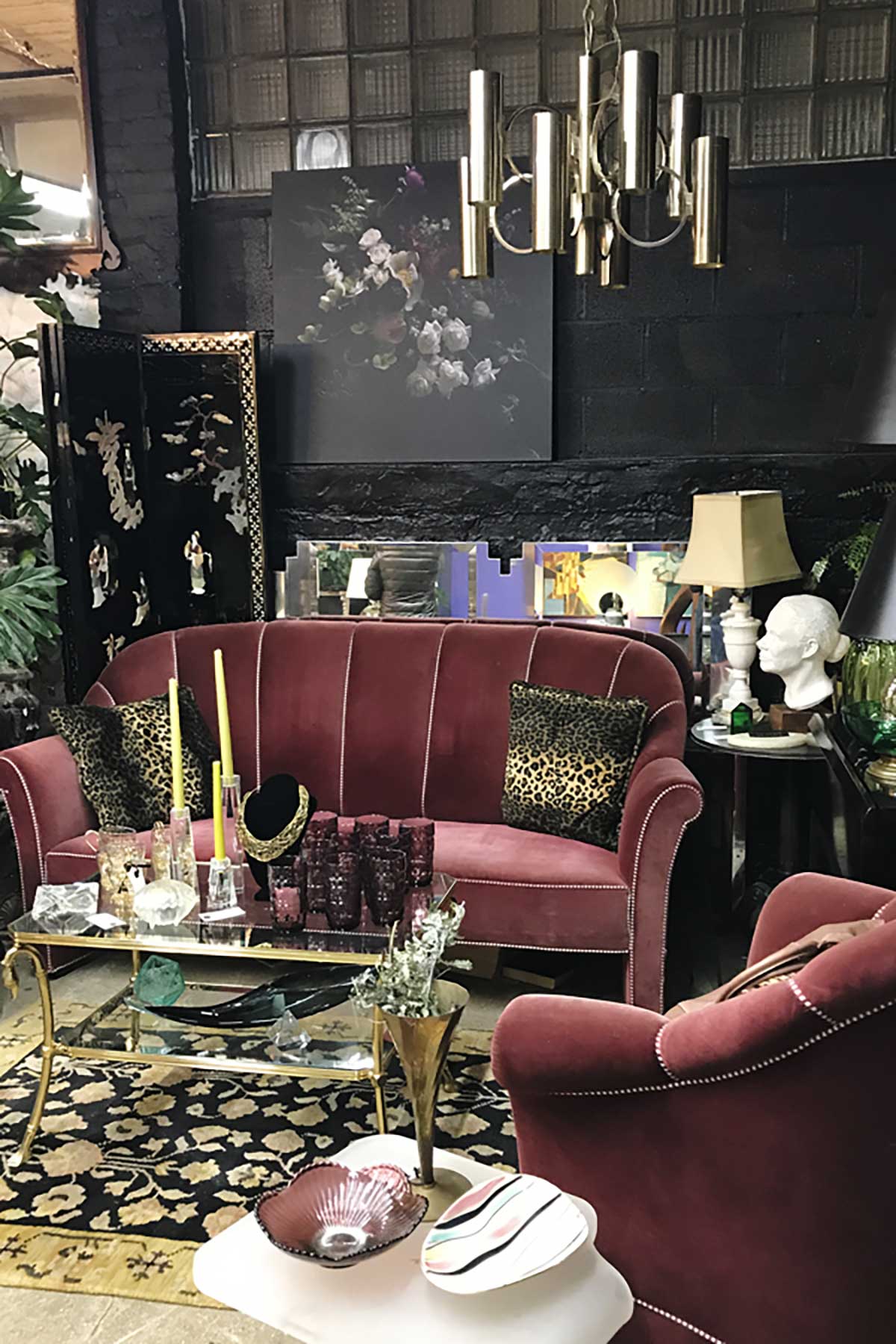 The Savoy Flea
So what if, god forbid, your hard to buy for a person who doesn't like vintage? Gotcha covered there too!
One of my new favorite places to shop online and via Instagram is a boutique called Relish in New Orleans. I own two pieces of their jewelry — one being the swan necklace, the other this butterfly bracelet (but I bought the last one #sorrynotsorry). There are a bunch of other designs in the collection though. Check them out. I'm also digging this cute tray (plus it's on sale — there are only 3 left).
Next up is Hutchens 75. If you're lucky enough to snag one of these hats (no longer available), please send one my way! I've been stalking them. As soon as they restock, they fly off the shelves. They're super cute and have a kinda rocker vibe. Hutchens 75 is perfect for both men and women. Yep, I'm crushing hard.
More Unique Gift-Giving Ideas For The Hard To Buy For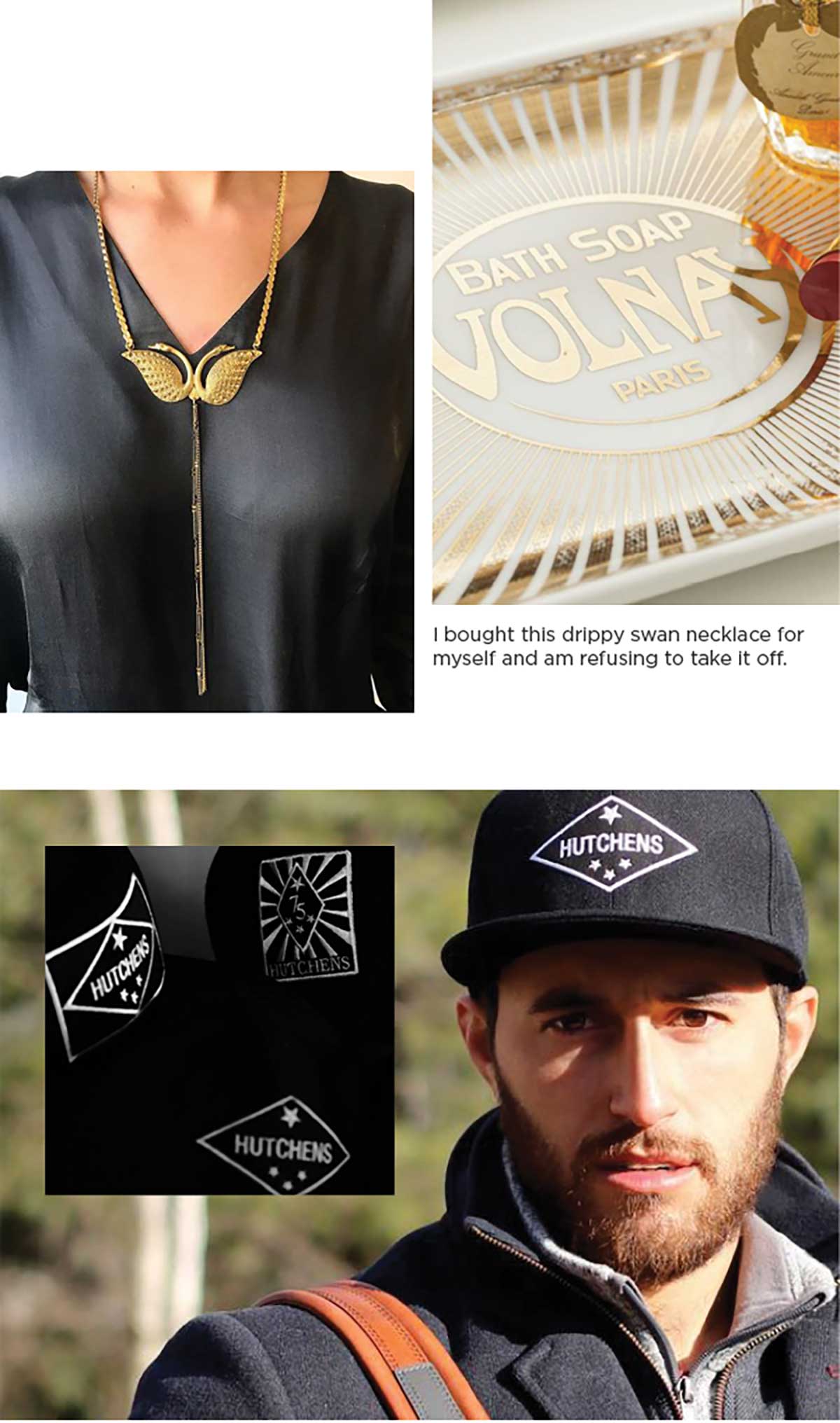 So there are two sets of pillows (sold out). My suggestion is to mix them together for the perfect look for your sofa or bed. The color block is from Olson House, a shop located in Milwaukee, WI (but they too ship…check their online shop or Instagram). Olson House specializes in Scandinavian design, home decor, and local artisans.
The colorful pink confetti print pillow (sold out) was designed by the oh-so-talented and whimsical artist Marissa Huber. She's a killer pattern designer and her colorful prints can be purchased on anything from a table runner to a pillow to a shower curtain to a cooking apron to phone cases. Pretty much anything your little heart desires. Check out her online shop, and 2018, be warned, this lady is going to be coming at cha hard! You heard it here.

I'm hoping The Boy sees that leather tote. I own a few clutches by K. Slade, but she finally launched her totes and I'm in love! Also, how cute is that bandana knotted around the handle?
Marta Spendowska's artwork has had me drooling for years. I love the swirl of pinks, greens, and browns in this print, but it's her originals that really have my heart thumping! I've had my eye on this one although its price tag is a bit outta my reach. A girl can dream, right?
Last one — DBO Home. Crazy good ceramics. I owe House Of Brinson a big thank you for introducing me to Dana and Daniel (Susan and Will also did all the photography). DBO Home has 8 different collections, and each has a special spot in my heart. The one shown above is Kashmir, and I think it's my favorite because it was the first collection I glimpsed. But Mend is right up there too. Hmmmmmm, I just took another peek at Mend, and it might be in the first place. Everything is just so gorgeous. Have a looksy for yourself.
What do you do for the hard to buy for person in your life? Got any suggestions we can add to this list?



Discover More Unique Gift Giving and Home Decor Ideas
Holiday Gift Guide For The Pink Lover – if you love pink like I do, here are some of my favorite gift giving ideas.
The Prettiest Scarf On The Planet – there's nothing more classic than tying a pretty silk scarf on the handle of your bag.
Holiday Decorating Ideas a blogger home tour of my home decorated for the holidays.
Get inspired by this Holiday Dining Room Table with affordable home decor from Walmart.
Holiday Gift Guide For The Hard To Buy For is the perfect source for gift ideas.
I've got all your gift-buying needs covered with the Ultimate Holiday Gift Guide for him, her, and everyone in between.
Are you shopping for someone bougie AF? Check out the Luxury Gift Guide if you're looking to spend some dough on a really special someone.
If he's difficult to buy for, shop the Holiday Gift Guide For Him for unique gift giving ideas for him.
If that special someone is hard to buy for, check out these unique Valentine's Day gift ideas for her.
If you're looking for Favorite Things gift ideas, I've got a full round-up of goodies under $25.
A carefully curated gift guide full of unique gifts for her! You don't want to miss it.
A new fashion line is shaking up Chicago. Check out the latest collection of bags by Neon Fringey.
If skinny jeans are out, what jeans are trending? Here is the latest in denim.
I found the best pajamas that are comfy, colorful, and come in bold patterns.
Here is some carefully curated summer to fall outfits that are definitely for the trendy mom style without breaking the bank.