Holiday Entertaining Tips and Tricks
Last Updated on August 25, 2023
This month I'm hosting the neighborhood moms group for a holiday party, and that means I've gotta get this house party-ready, so I thought, what better time to share my holiday entertaining tips and tricks! Now at first thought, that may not sound super awesome…or maybe it does? But it may conjure up thoughts of kids running around, babies crying, and talks of what preschool is the best. Ya, no, this moms' group is completely different. It's our monthly excuse to go out at 7 pm, sans children, drink wine, wear makeup, and feel non-mom-ish. Sometimes I'll even wear fancy shoes! Each month has a different theme at a different house.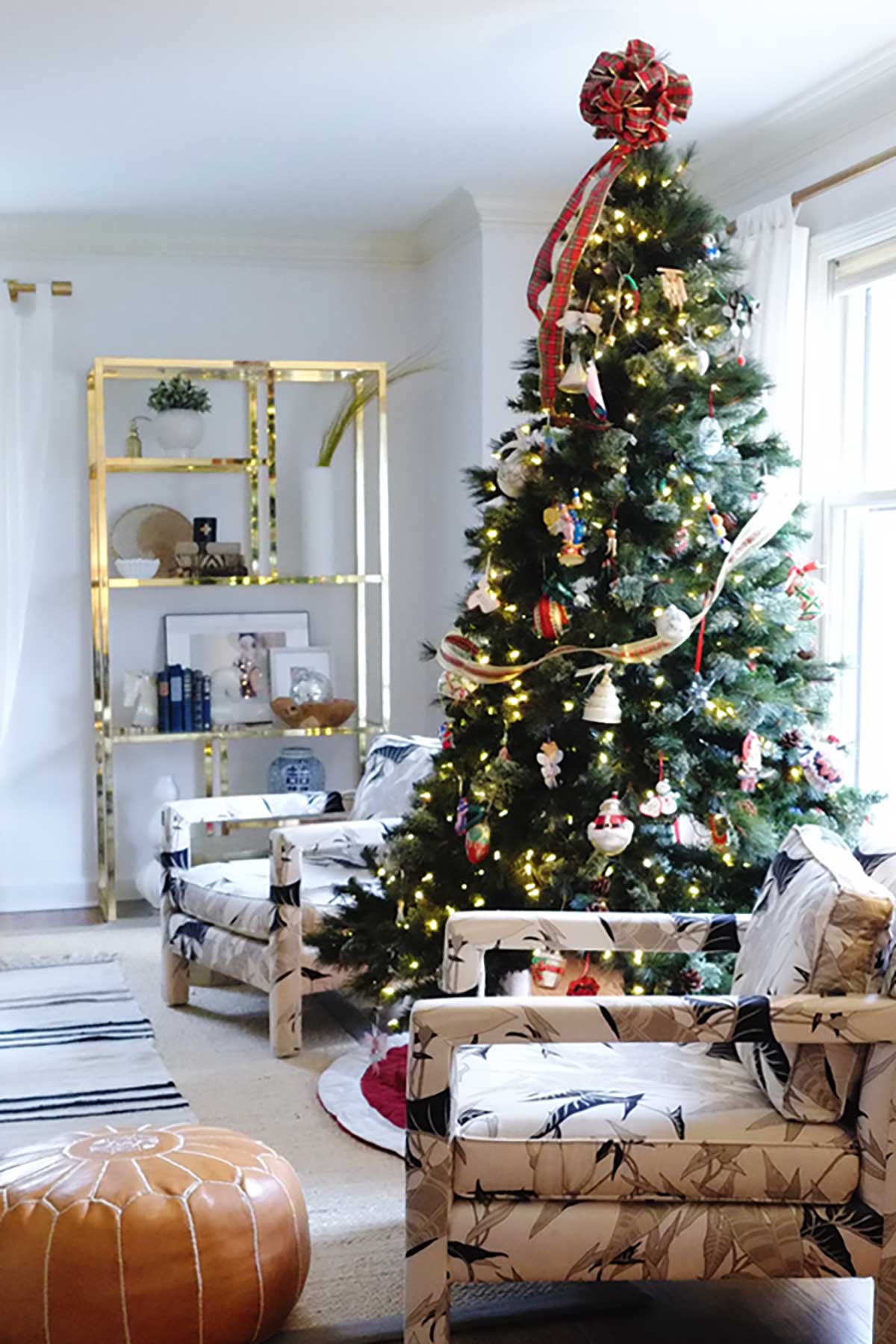 Since we are still fairly new to the neighborhood, only a few neighbors have visited. The pressure is on…even though I know, it shouldn't feel that way, yadda, yadda, ya…deep down, it's just how I'm wired. I can't help it. It's not really keeping up with the Jones per se, but more my perfectionist personality. It's about creating ambiance and wanting my guests to enjoy themselves, feel comfortable, and remember the time they spent at my home as enjoyable. So how will I avoid feeling frazzled for this soirée? I start by making a to-do list to get this home holiday party ready!
Order party decor 3-4 weeks prior. Here at HOH, I don't go mainstream and stop at my local party store for supplies. No, sir-y bob. I, of course, like to go off the beaten path, which means I hit my favorite online party place…good old Etsy. And because shipping always takes time, I like to order my party decor a month or so before the big night — that might have been a lesson learned from a prior experience. Just saying'.
Entertain Like A Pro With These Expert Tips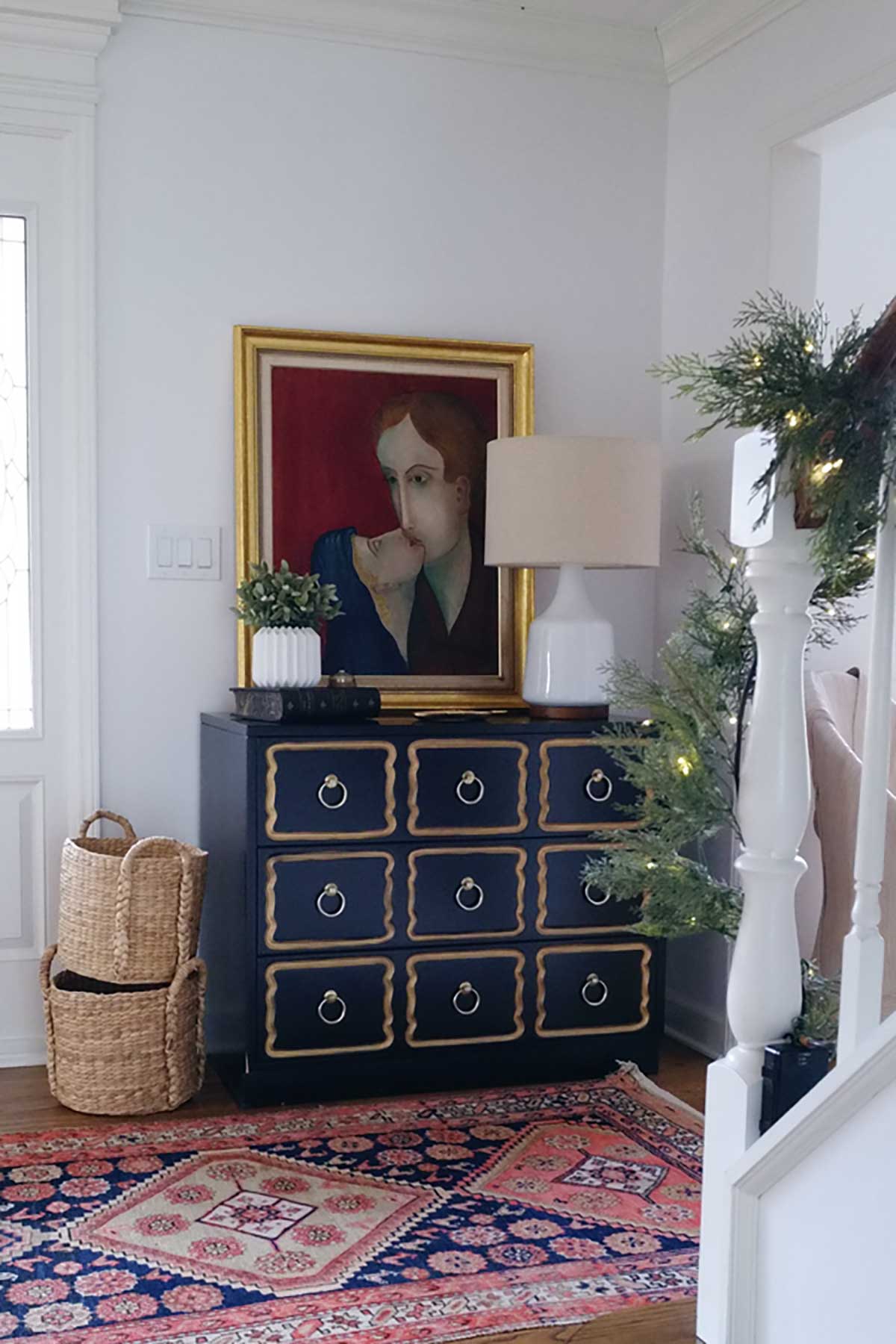 Baskets, Shoe Mats, And Hangers
Winter in Chicago can be brutal. Occasionally, guests will arrive in snow-covered shoes, heavy coats, hats, and mittens. Unless they like to sweat, they will most likely peel it all off when entering the house. And when you have 20-30 guests, you need to plan for storage. Have extra hangers on hand. Baskets to hold hats and mittens. And most important, rubber trays to hold snowy, slushy, salt-ridden shoes.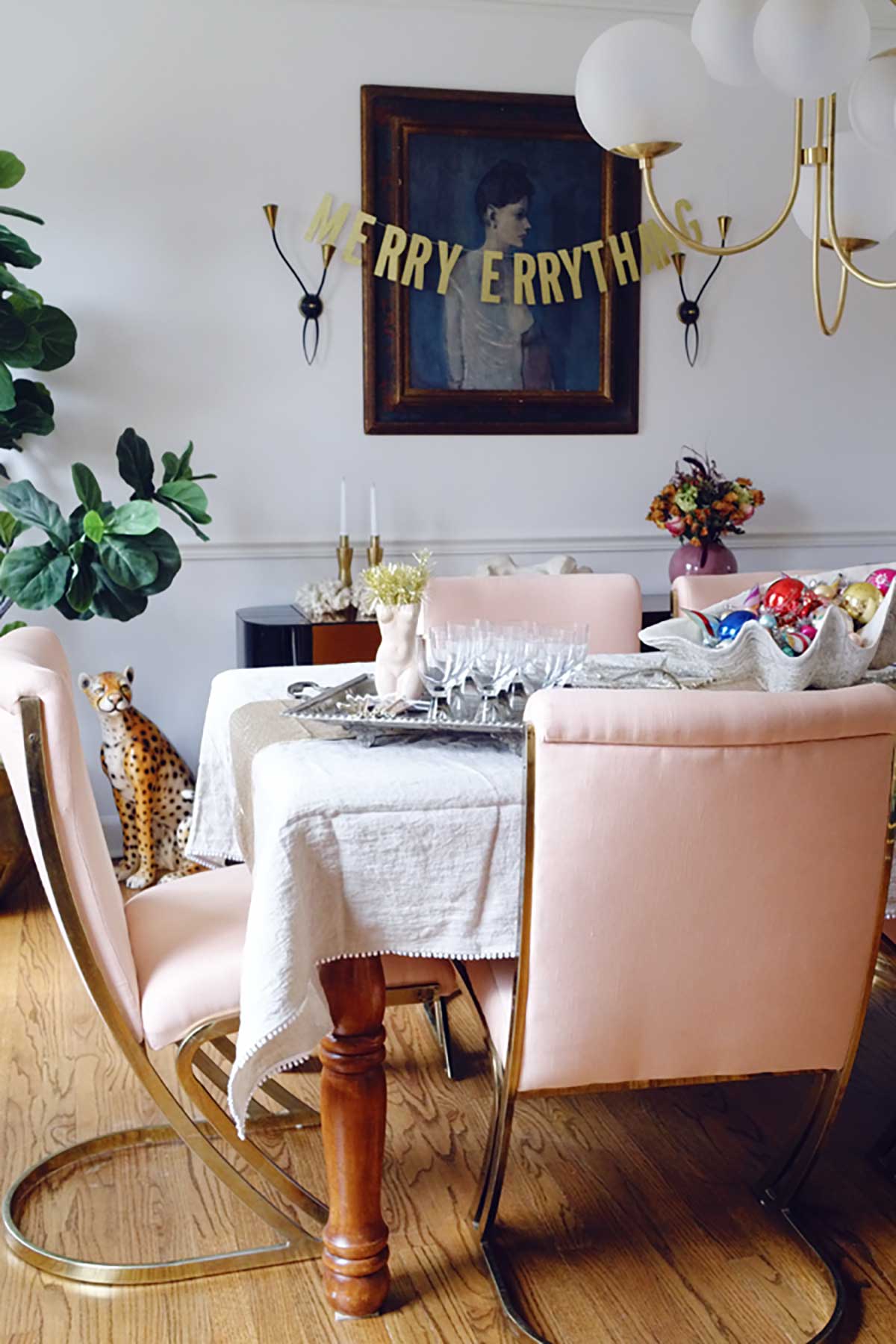 Food And Drink Set Up
This is a big one. Guests always seem to gather in the kitchen, but I like to encourage them to explore the house. My plan is to keep the food in the kitchen but set up the bar area in the dining room. I've got big plans for my infamous holiday slush with a prosecco float and teaching these ladies how to recreate the lime in the coconut cocktail concoction from a favorite local restaurant. This is where much of the holiday decor will reside. We are lucky enough to have a wet bar in the living room, so I plan to have another small station of snacks and wine.

Rearrange The Furniture
When you host a party, guests tend to gather in small groups. I always set up groups of folding chairs, scatter accent chairs, and balance out the lighting.
Lighting Is Everything
Sengled Element lightbulbs have me hook, line, and sinker. Ever since I was asked to test out smart lighting, I've been obsessed…as is The Boy. We have them hooked up to our Alexa, and now when I want to turn on my office lights, all I have to say is, "Alexa, turn on The Bat Cave." When I'm out of earshot and feel like dimming the room, I just whip out the app.
I've stocked up on Sengled Element lightbulbs for the party. They are perfect for creating that party ambiance. I can change the color to be a cool white or warm it up, make the space dim or bright. Now my biggest problem is to think up a funny name for this space like The Bat Cave because "Alexa, turn off the front room", is oh so boring.

Plan Out The Food And Serveware
This way, 2 days before the big event, you can grab your groceries and not forget an ingredient. I also like to prep as much food as possible a day or two in advance. Makes the sweets and chop. Holiday slush is delicious, but it's potent. You definitely need to partake on a full stomach. There will be lots of simple hors d'oeuvres and bowls and bowls of snacks. Speaking of serving ware, pull that out too. Mine always seems to get a bit dusty from sitting. Wash it all up ahead of time.

Time To Clean
The robot vacuum will make her rounds, and the breakables will be stashed away. You don't need your favorite possession smashed to pieces on the floor. Believe me; it will happen. Also, take a quick lap with the duster, and don't forget the lamp bases and shades. Turn those lightbulbs to bright and get a good look. Guests will notice that layer of yuck.

RELATED: I'm sharing a super secret list of the best cleaning products and when you finish, be sure to download the Decluttering Checklist and expert tips on how to declutter your home.
Get Your Playlist Ready
Somehow I seem to forget this one and do the last-minute scramble dance. Thankfully because I hosted New Year's Eve last year, I have a playlist already in the works. I just need to update it with a few new jams. It's a mix of Yacht Rock (because who doesn't love Hall & Oats) and newer releases like Mi Gente. We don't have whole-house speakers in the front room or living room, so I plan to keep the music flowing throughout the house thanks to the Sengled Pulse lightbulb with its wireless speaker.
RELATED: If you need new tunes, here are all of my music playlists to choose from.

Break Out The Party Decor
Break out the florals, tablecloths, napkins, coasters, and party decor. The morning of your party is setup time; I plan to make a quick run to the local grocery store to pick up some inexpensive florals, or you can always create an artificial flower arrangement with this simple DIY. While there, I'll grab a couple of bags of ice. Upon return, it's time to break out my new tablecloth and runner. Let's decorate.

Set Up And Style The Bar Cart
I also like to break out the booze the morning of and always set out more glasses than I think I'll need. I mean, how many times have you been at a friend's house, set down your drink, and thought, hmm, this my drink or yours? Guests are always happy to serve themselves. Also, be sure to offer non-alcoholic beverages. I've already stocked up on plenty of sparkling flavored water and an assortment of sodas.
RELATED: Get my bar cart styling tips and shop some bonkers good vintage barware picks.
Last-Minute Zhush
Before the guests arrive — turn the heat down a bit, dim the lights, and start the music. Most importantly, I like to take a few minutes to relax before the party starts and enjoy all my hard work.
Are you hosting a holiday party this year? Have any tips I've forgotten?
This post is sponsored by Sengled. All opinions are my own and always will be. Thanks for supporting the content that keeps House Of Hipsters going.


Discover More Eclectic Home Decor Ideas
This simple Christmas mantel decor was styled perfectly on the new custom stone fireplace. And don't miss my expert tips on everyday mantel decor ideas.
See this year's Christmas decor and discover holiday decorating ideas that are meaningful.
Wanna peek inside my home for the holidays? Check out this Christmas tree decor blog hop!
Get your home ready for Christmas with these holiday entertaining tips that will help make life easier this December.
80s modern decor in a contemporary home. Check out this Kelly Wearstler-inspired home tour.
If you're decorating on a budget, get my top tips to save money yet still make your home look expensive.
One thing I do spend money on is bedding. Here are the best sheets that will help give you a better night's sleep.
The Primrose mirror is still trending hard, but the price tag crushes my soul. If you're looking for an Anthropologie mirror dupe that doesn't break the break. This one is for you.