Best Lime In The Coconut Drink Recipe
The sun is shining which means I can kick back and relax with a tasty tropical drink in hand. These rays have me reminiscing about sitting on the rooftop at Fleetwood's in Lahaina, Maui sipping on a tropical cocktail. To transport me back I'm sharing the best Lime In The Coconut drink recipe. It took years of trial and error, but I've finally mastered this drink recipe…and if it was acceptable, I'd swim around in a vat of it because it's that magically delicious. It's by far one of my favorite beverages.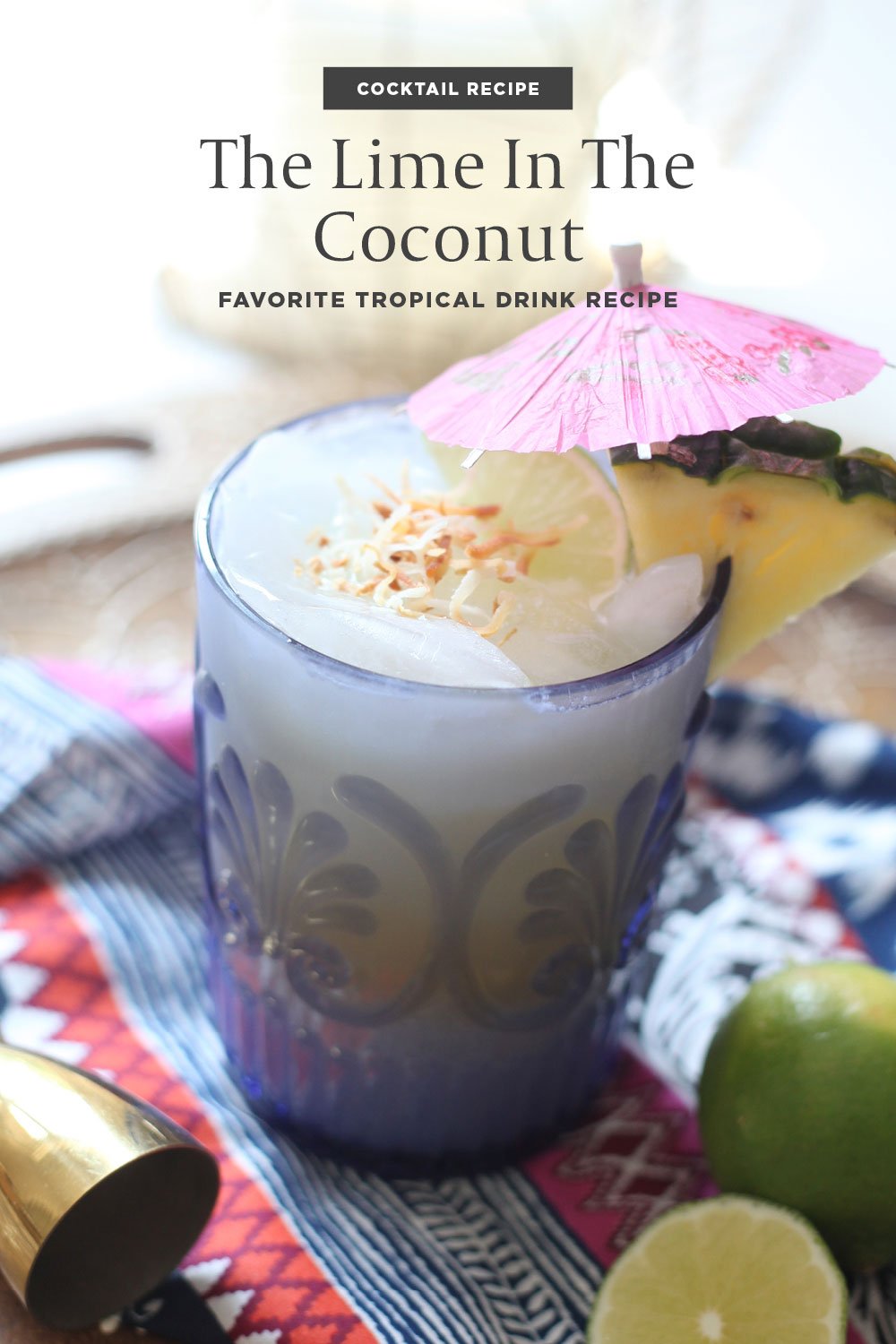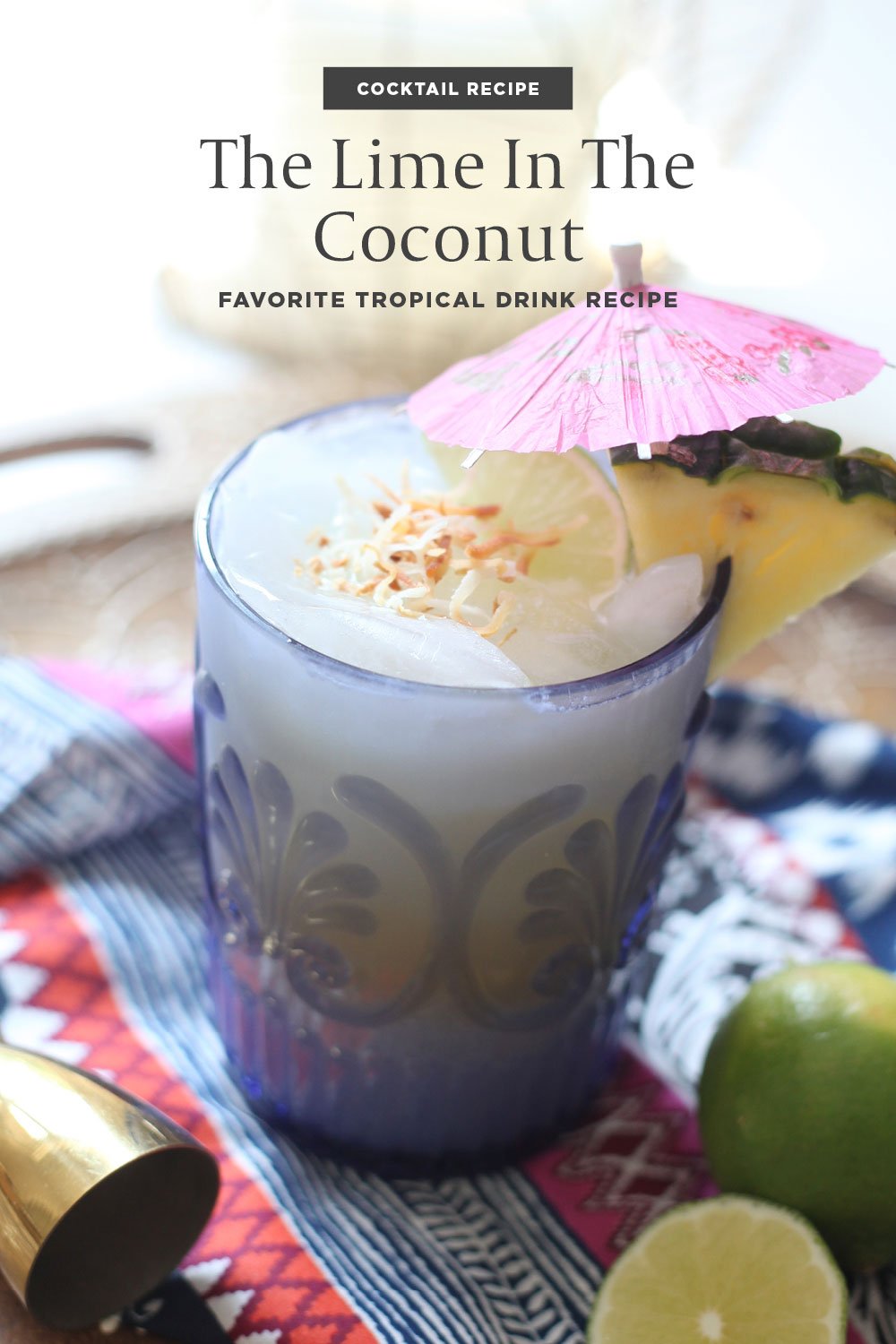 When you're on a tropical vacation, there are palm trees, a warm salty ocean breeze, sand in your toes…and more often than not, a fruity cocktail on ice, garnished with a drink umbrella. Press play for ambiance and mix on.
The most important ingredient for this cocktail is Cream Of Coconut. While wandering around the local liquor store, I spied it in the mixer aisle. Thinking back to my time in Hawaii, I remembered watching the bartender mix my tasty beverage. He was squeezing a thick mystery syrup from a white bottle. Yup, this had to be the secret sauce I was missing for my masterpiece. Without wasting any more time, let's get on the coconut train and choo-choo to Tropicstown, shall we?
How To Make A Lime in the Coconut Cocktail Drink
1.5 oz. Coconut Vodka
0.5 oz. Pineapple Vodka
1.0 oz. Sweet & Sour Mix
1.0 oz. Pineapple Juice
0.5 oz. Cream Of Coconut
Squeeze of fresh lime
GARNISH
Pinch of shredded coconut – (I like to toast it in a pan)
Pineapple wedge
Slice of lime
Fancy Pink Parasol Pick
INSTRUCTIONS
Simply combine all of the ingredients into your favorite cocktail shaker. Add ice. Shake, shake, shimmy, and strain over ice. Top with a sprinkle of toasted coconut or rim your glass with lime juice and coconut if you're feeling extra fancy. Garnish with a pineapple wedge and slice of lime. Now get ready to enjoy the best lime in the coconut cocktail ever!
Now find go yourself a patio and start humming some Harry Nilsson. "Put the lime in the coconut, you drink 'em bot' together. Put the lime in the coconut and you'll feel better. Put the lime in the coconut, drink 'em bot' up. Put the lime in the coconut and call me in the morning. Woo-oo-ooh, ooh-ooh-ooh, ooh-ooh-ooh. I said Doctor…Doctor…"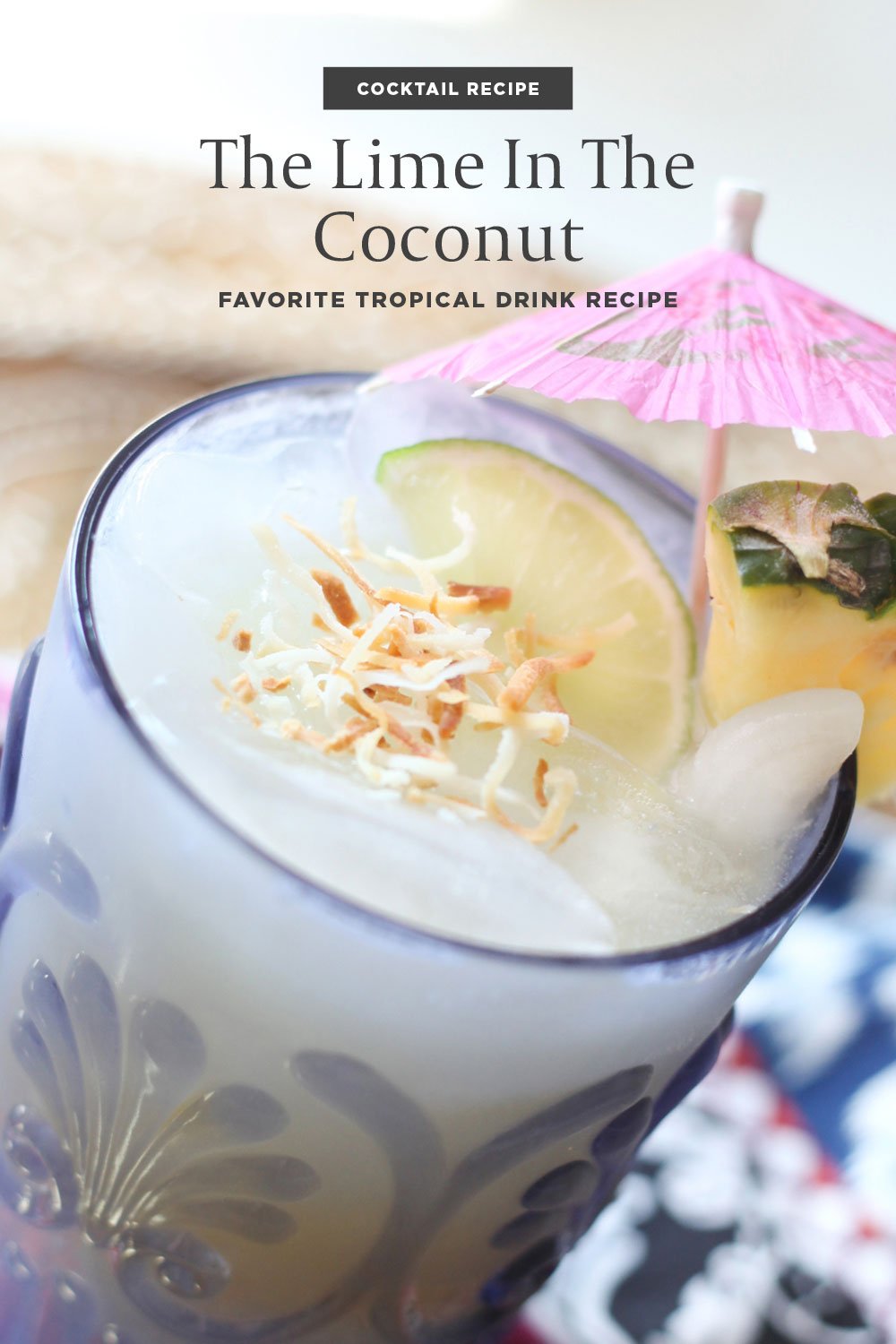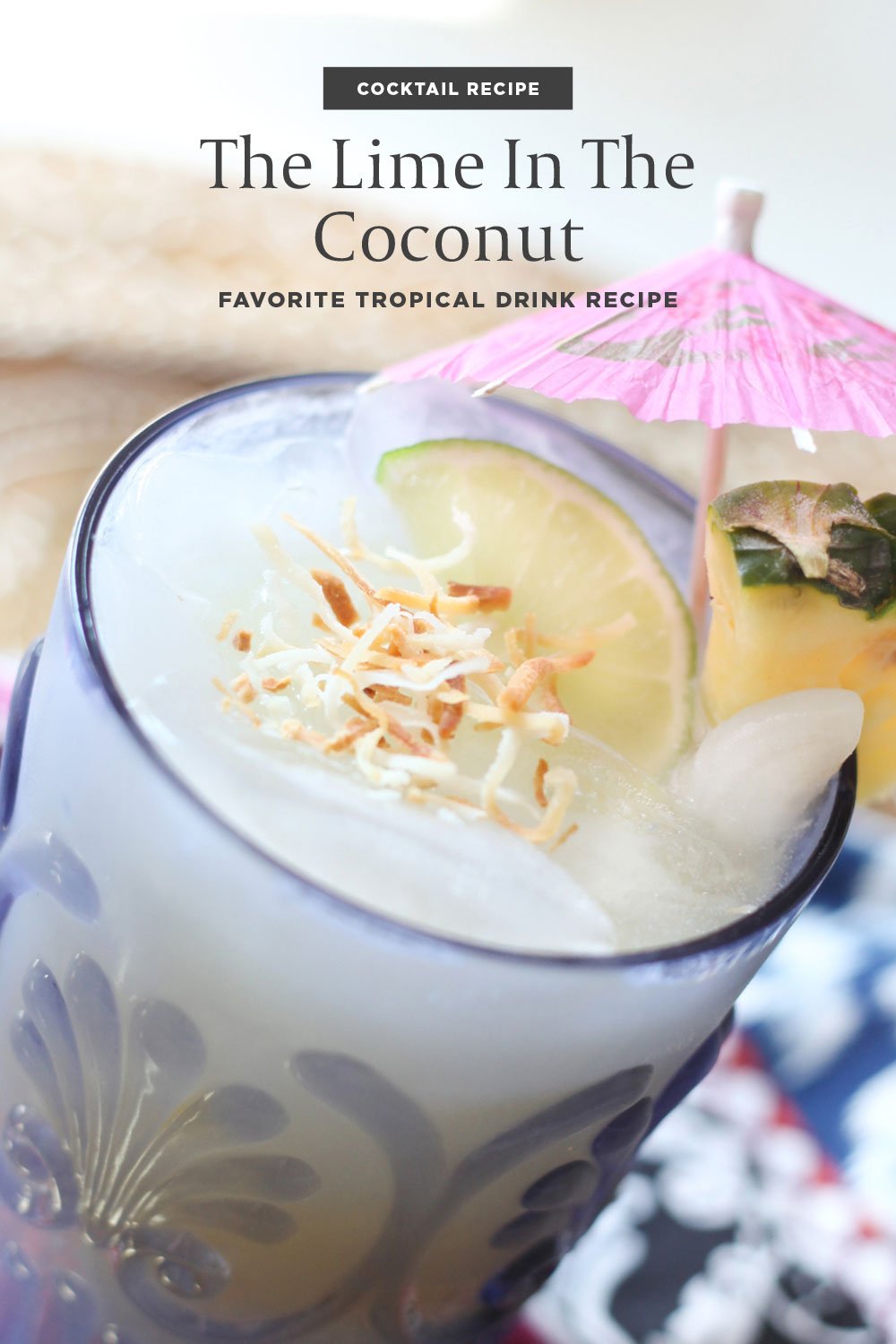 Shake Up More Delicious Cocktail Recipes
Brandy Old Fashioned Sweet – Wisconsin's Favorite Cocktail
Orange Blossom Cocktail Recipe
Champagne Smash Cocktail Recipe
A Botanical Twist On The Moscow Mule
Passion Fruit Cocktail with Lillet