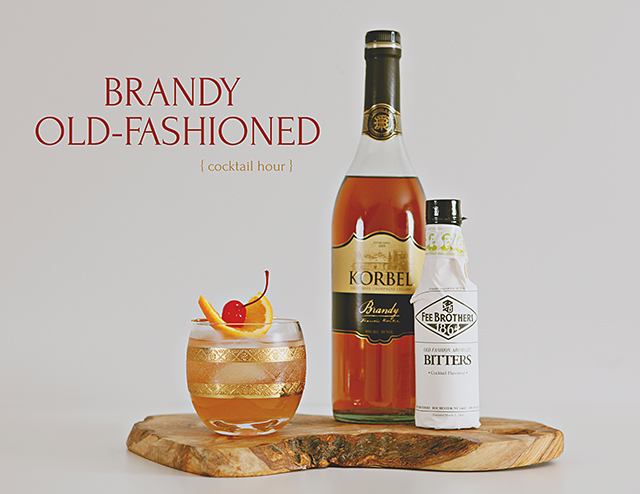 So a few weeks ago while glamping at Camp Wandawega, we ate at The Duck Inn, and I ordered a Brandy Old-Fashioned Sweet. Unless you live in Wisconsin, it's hard to find a bartender who can mix up a good one. So upon my return from Badger country, I took matters into my own hands.
MORE AFTER THE JUMP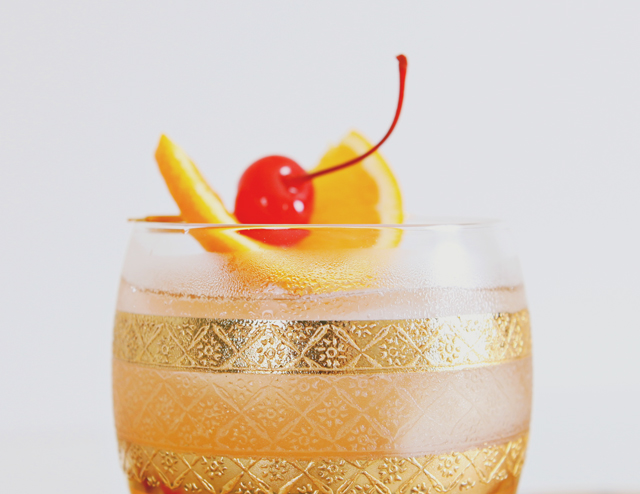 Back in the day, I was a bartender, and I must say, I could whip up a good one! Today I'm going to share a bit of Wisconsin deliciousness with ya! So grab your Korbel and cherries…let's get mixing! But before I give you the recipe, can we just take a moment to soak in the beauty of that glass above? *sigh* While perusing Etsy, I came across a shop named ThingsOnceNew. She has some great barware you can shop, so check her out. And as always, another shout out to louloumint for those brass arrows. I seriously can't get enough of them!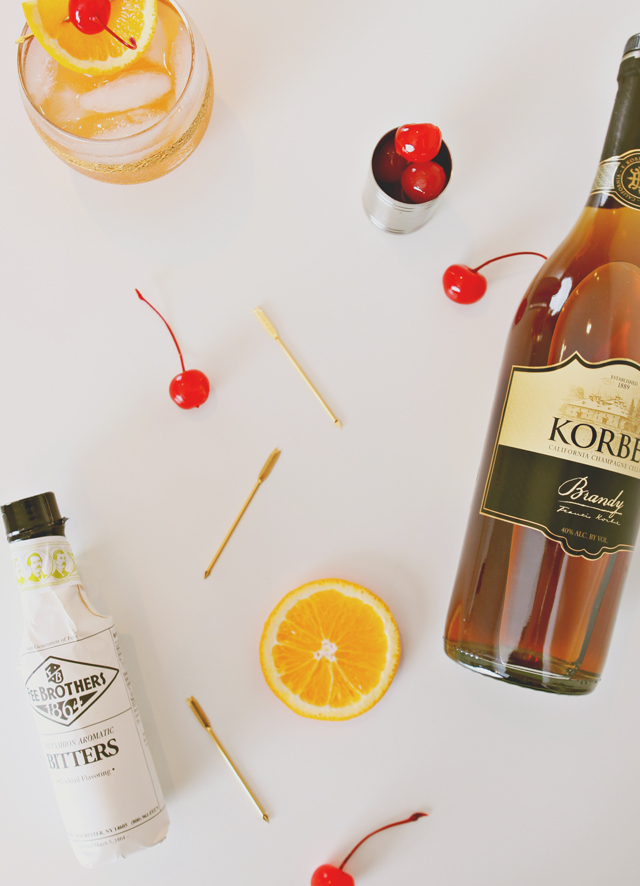 YIELDS 1 SERVING
INGREDIENTS
2 oz Korbel or preferred brandy
A tiny spoonful of Maraschino cherry juice (I'm suddenly singing Mary Poppins)
1 sugar cube (Yep, Mary Poppins, firmly stuck in my head)
Splash of orange juice
6 dashes of bitters
Sprite, 7up or some sort of lemon-lime soda
Ice
1 orange slice divided for garnish
1 Maraschino cherry for garnish
INSTRUCTIONS
Place the sugar cube in the glass and add remaining ingredients. Stir. Add ice cubes. Stir again.
Garnish with orange slice and cherry. Boom! Welcome to Wisconsin. All you need is Friday Night All You Can Eat Fish Fry and deep fried cheese curds (which I sometimes like to dip in ranch dressing because deep fried cheese is not bad enough…shhhhhhh, don't tell).
NOTES
Also, sometimes I like to muddle my fruit with the bitters and sugar.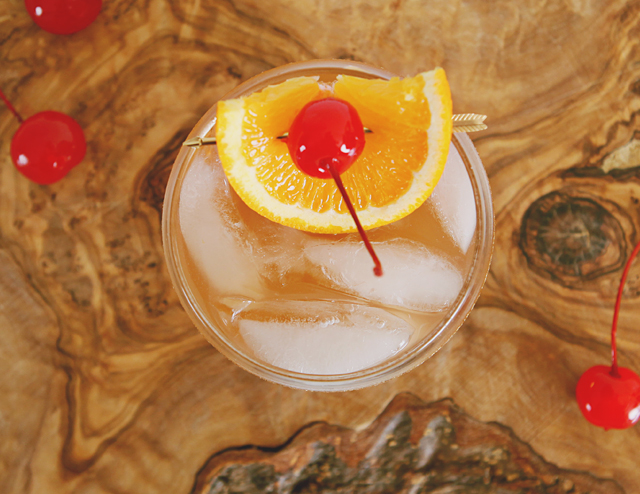 Linking up with Sweet Bella Roos    Liz Marie Blog    The Recipe Critic Time To Sparkle    The DIY Dreamer    Finding Silver Pennies