How To Make A Brandy Old-Fashioned Sweet
Last Updated on January 19, 2023
A few weeks ago while glamping at Camp Wandawega, we dined at The Duck Inn, a good old Wisconsin supper club, and I ordered a Brandy Old-Fashioned Sweet cocktail. Unless you live in Wisconsin, it's hard to find a bartender who can mix a good one. In fact, on spring break during my college years, the bartender in Florida looked at me like I was from Mars when I ordered this boozy beverage. So I took matters into my own hands, and I'm spilling the passed-down cocktail recipe. Grab your bitters and cherries…let's get mixing!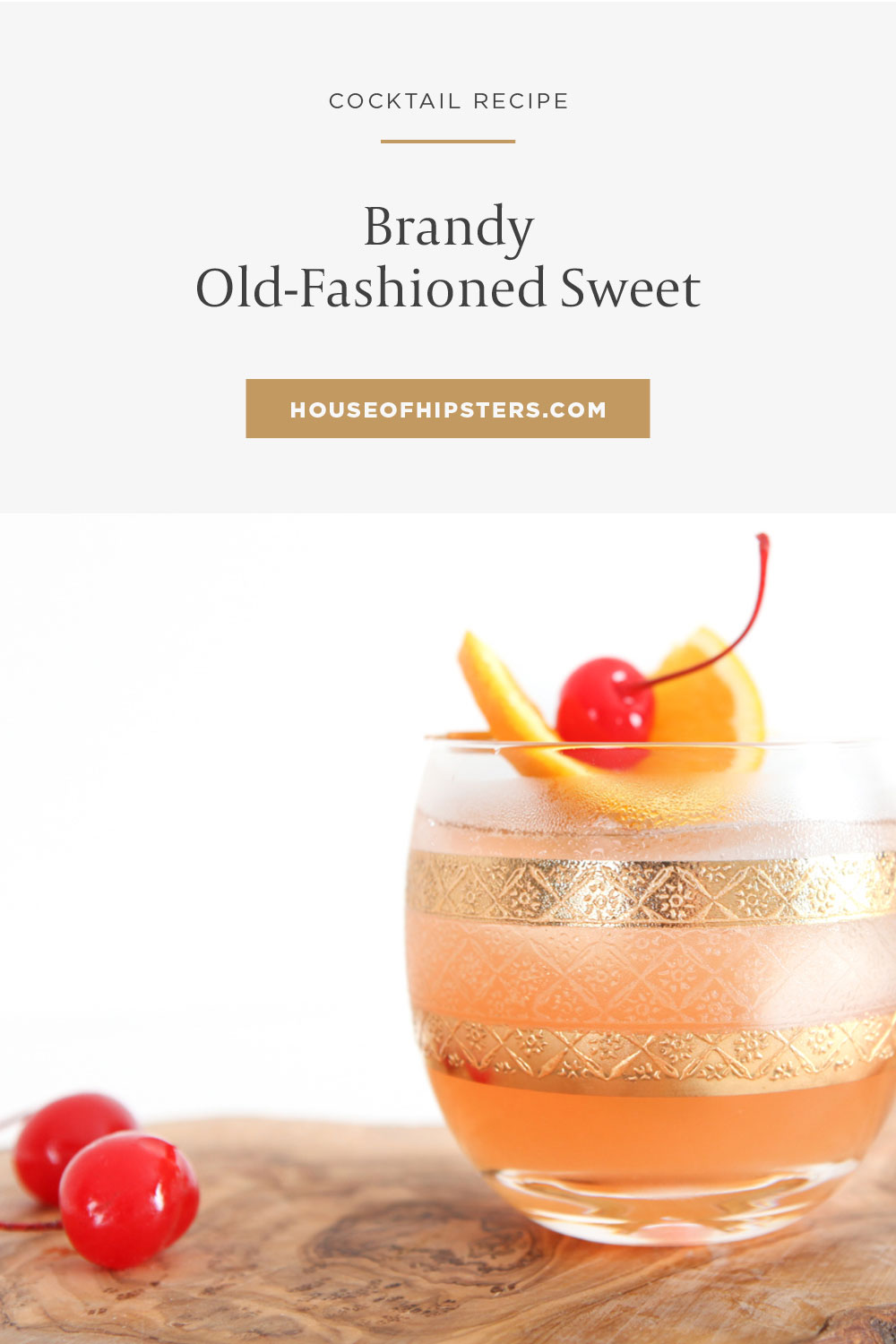 Back in the day, I was a bartender in Wisconsin Dells, and I must say, I could whip up a good one! It's Wisconsin deliciousness in a glass! But before I give you the recipe, can we take a moment to soak in the beauty of that glass above? *sigh* You can find similar vintage cocktail glasses here.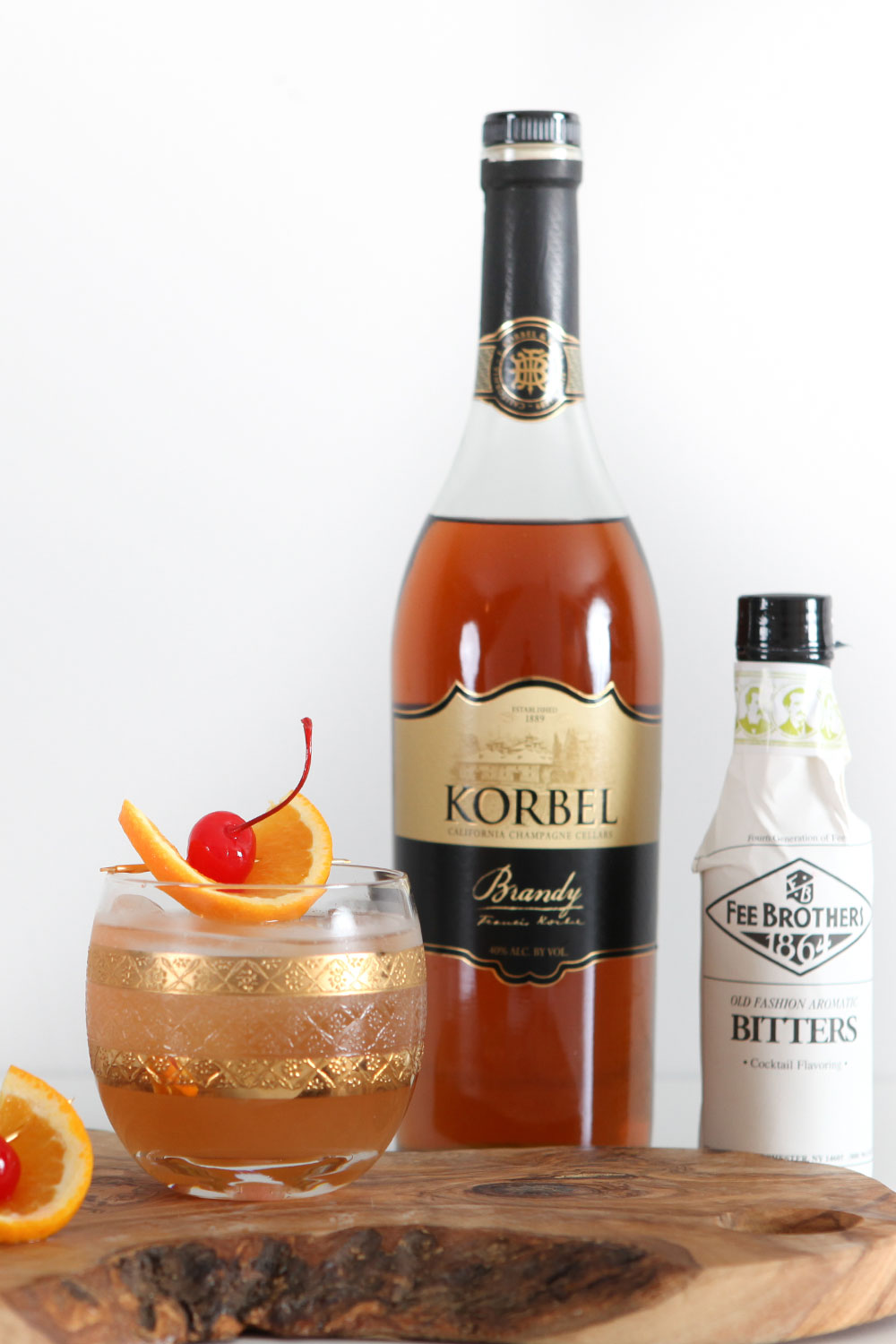 A Wisconsin Bartender's Brandy Old Fashioned Sweet Recipe
YIELDS 1 SERVING
Ingredients for a Brandy Old-Fashion
2 oz Korbel Brandy or whatever you preferred
A tiny spoonful of maraschino cherry juice (I'm suddenly singing Mary Poppins)
Cherries
1 sugar cube (Yep, Mary Poppins, firmly stuck in my head)
Splash of orange juice
6 dashes of bitters
Sprite, 7up, or some sort of lemon-lime soda
Ice
1 orange slice divided for garnish
1 maraschino cherry for garnish
Mixing Instructions
Place the sugar cube in the glass. If you want to do this properly, muddle the fruit and bitters with sugar.
Add the remaining ingredients. Stir. Add ice cubes. Stir again.
Garnish with an orange slice and cherry. Boom! Welcome to Wisconsin baby.
All you need is Friday night fish fry at a supper club with the crunchy breadsticks and cheese spread and deep-fried cheese curds as an appetizer (BTDubs, sometimes I like to dip them in ranch because deep-fried cheese is not heart attack inducing enough…shhhhhhh, don't tell).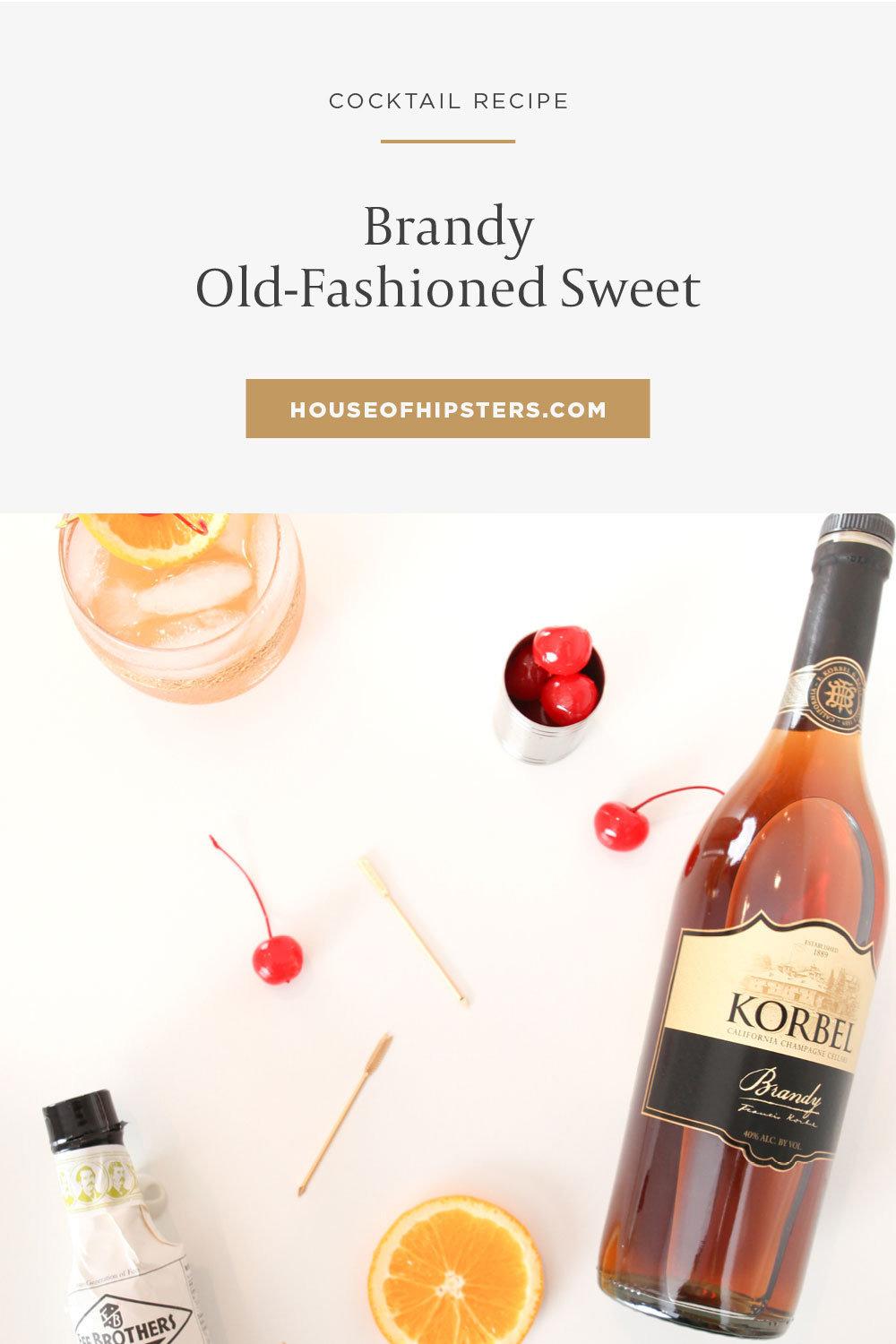 Discover More Inspiration On House Of Hipsters
While visiting Paris, we stayed at Maison Souquet, and their signature cocktail was my drink of choice. Make this delicious Passion Fruit and Lillet Blanc cocktail.
If you want to try a unique boozy beverage, try this orange sake cocktail.
This champagne smash cocktail recipe should not be saved for NYE only. It's completely refreshing during the summer months!
Another summertime favorite is the lime in the coconut cocktail. This recipe is from Fleetwoods in Maui.
My Lemon Cherry Bar Recipe is light, citrusy, and refreshing. Try it for your next party.
This Green Chartruese and Pear Brandy cocktail has been my signature New Year's Eve party cocktail for years. Here's how to make it.