Welcome back to Day 2 of the Wildwood Speakeasy New Year's Eve party! How did you guys do on that Vintage Floral Inspired Centerpiece Laura from Avery Street Design created? It was seriously breathtaking! I can't wait to make one of my own. So lovely and whimsical. Tomorrow Grace from The Big Reveal is up, but first, I'm going to show you how to make a little signature cocktail for this shindig. Here is the Poor Liza Cocktail Recipe.
On January 16, 1920, the 18th Amendment passed. Otherwise known as Prohibition. Did they really think people would stop drinking? BAHAHAHA…ya, no. Potions were mixed combining spirits, juices, syrups and a couple dashes of this or that. People found innovative ways to consume alcohol and speakeasys started popping up everywhere. Secret places, anywhere from basements to abandoned buildings had back entrances, secret passwords, special knocks and membership cards. Booze was limited and bartenders created cocktail recipes that have stood the test of time. Clearly they took their potions seriously.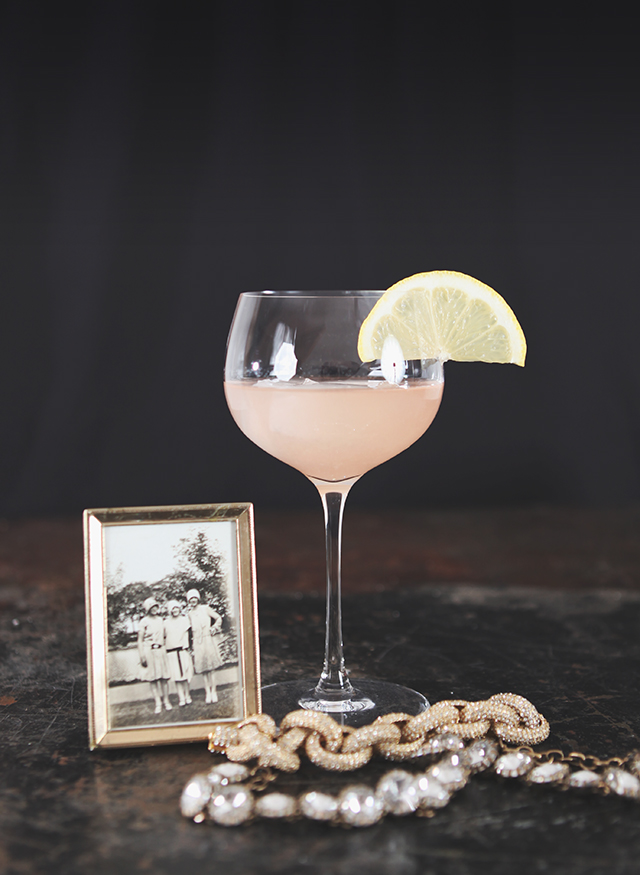 One of my favorite speakeasy bars in Chicago, The Violet Hour, has a drink called Poor Liza. A masterpiece cocktail recipe created by Toby Maloney and a personal favorite poison of mine. But buyer beware, it packs a punch, hence the smaller portion. This perfect elixir has an old-school feel with a modern twist. A cocktail to share over stories with friends, laughing and clinking glasses. A specialty drink that will make your Wildwood Speakeasy New Years Eve theme party one for the books.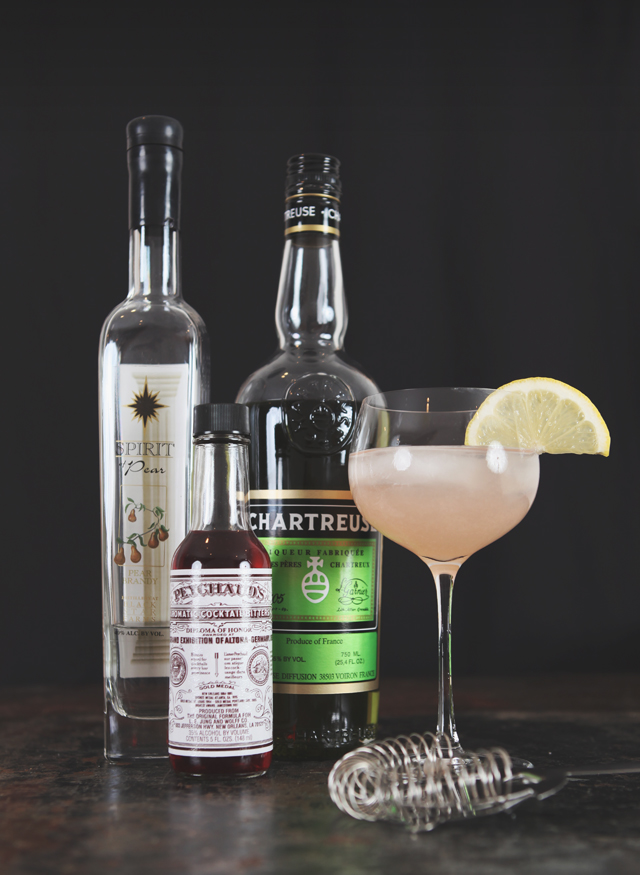 Poor Liza Ingredients
YIELDS 1 COCKTAIL
2 oz Spirit Of Pear, Pear Brandy
1/2 oz Green Chartreuse
3/4 oz Lemon Juice (I use fresh squeezed)
1/4 oz Simple Syrup
3 Dashes Peychaud's Bitters
Shake and strain. I prefer mine over ice.
To make the simple syrup, you will need 1 cup white sugar and 1 cup water. In a medium saucepan, combine the sugar and water. Bring to a boil and stir until the sugar has dissolved. Cool and keep refrigerated in a glass jar for 1 month.