Wild Indie Mule Cocktail Recipe
Last Updated on March 7, 2023
I suddenly realized that I haven't shared any of my favorite boozy beverages with you guys! What kind of friend am I?!?! To make it up to you, today I'm going to share my most favorite of them all because I am the self-proclaimed cocktail recipe queen. The Wild Indie Mule is a fun twist on the Moscow Mule. And I must be honest, I finally perfected this fun little number from a restaurant we like to frequent. It pays to make friends with the bartender at The Saddle Room.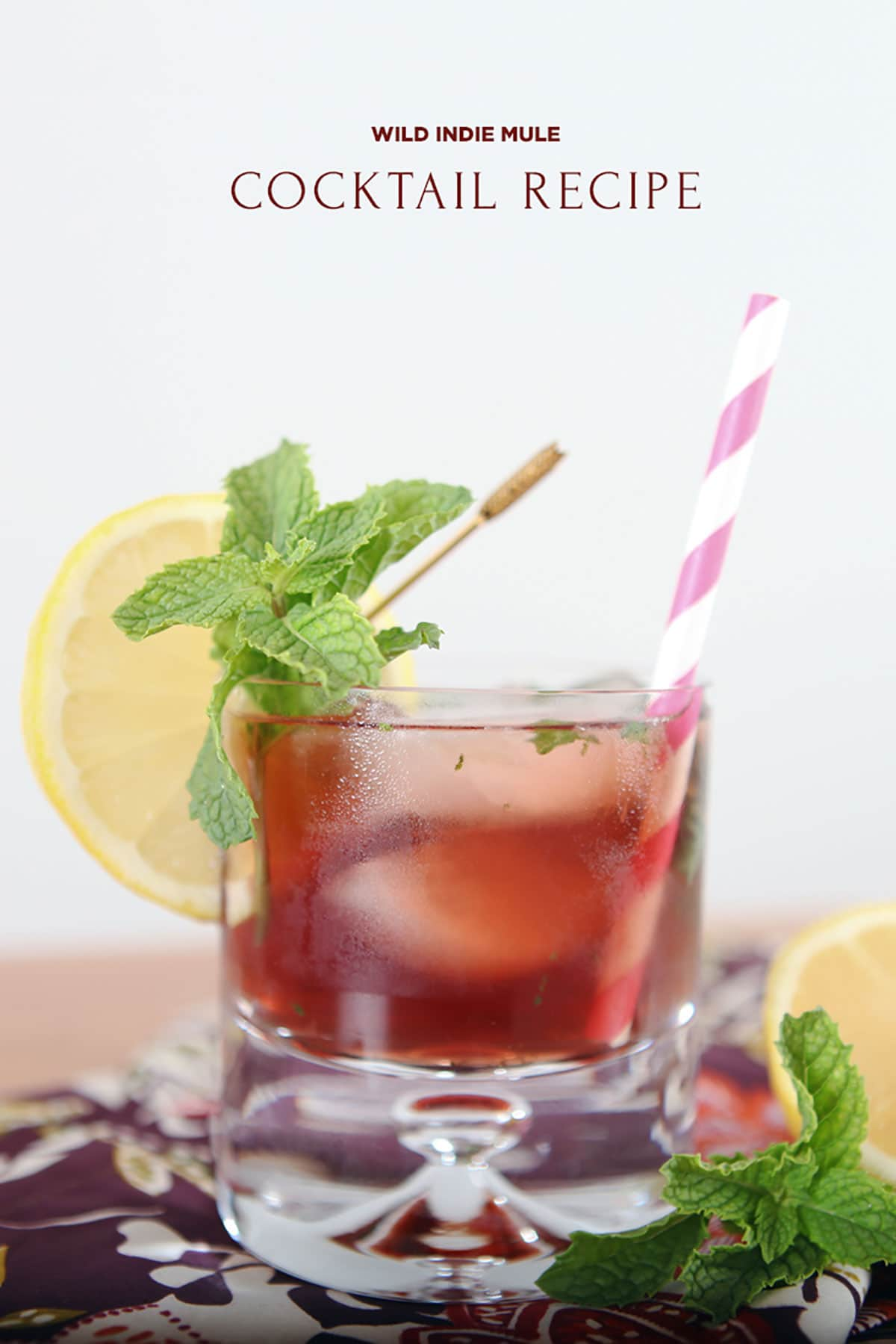 I had a plan to get this scrumptious cocktail in before the end of August, but I blinked, and now it's mid-September. Oh summer, where did you go? But, let's be honest. Does it have to be 90° to have a cold beverage on the patio? Ummmm. No. Not. At. All. In fact, these are so tasty, I'd gladly have 2 in a polar vortex…ok, I'm totally lying here. No one likes a polar vortex…but you know what I mean.
Give Your Moscow Mule A Botanical Twist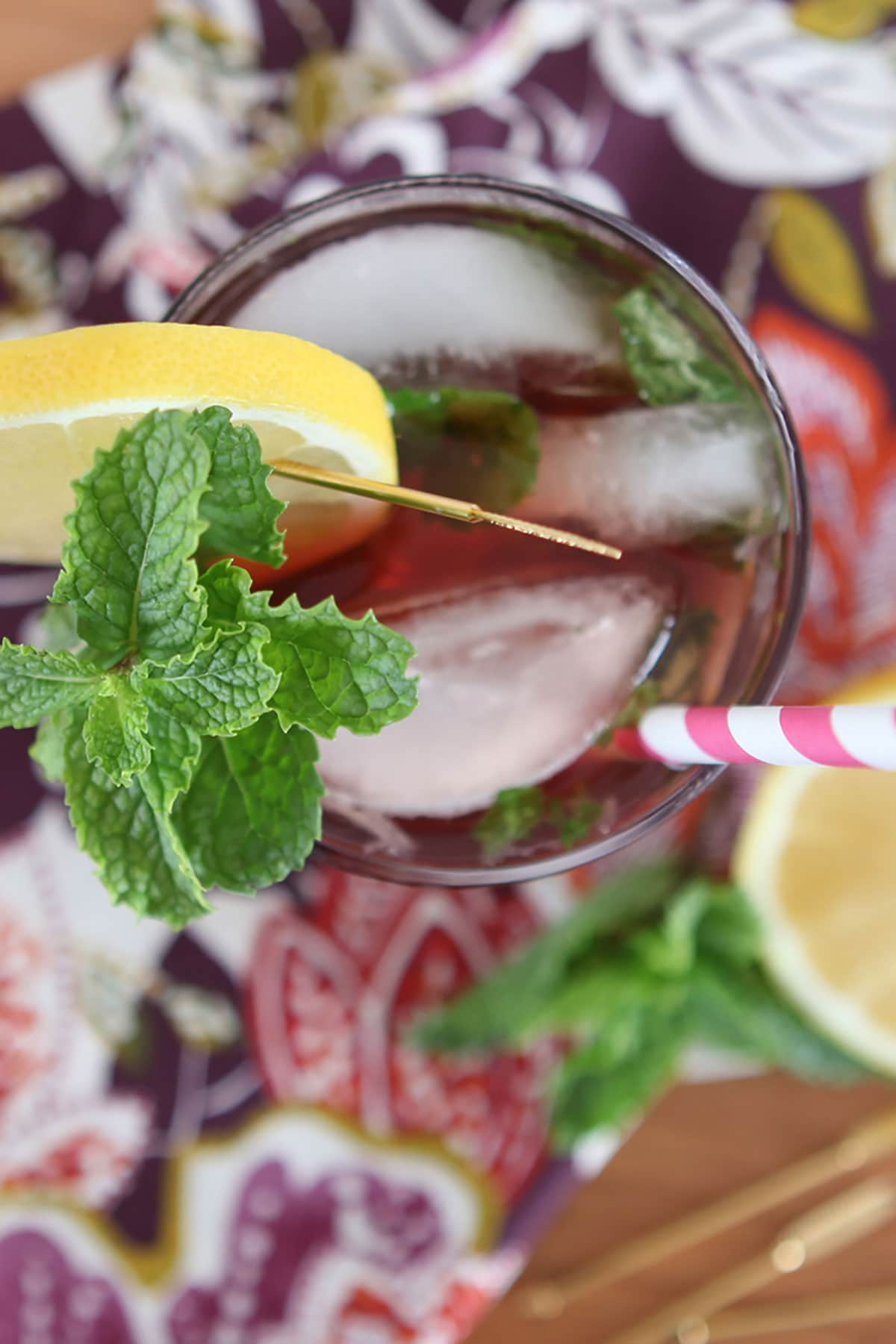 Like I said, I'm a big fan of the Moscow Mule, but any libation that gives a twist on a classic; well, I'm jumping in heads first to try it. Sometimes you win and sometimes you lose. As long as you go easy on the HUM, this one is a winner, winner, chicken dinner. If you are unfamiliar with it, HUM is a botanical spirit, and I've never tasted anything like it. I wouldn't say it's an acquired taste but use it sparingly. Kinda like salt…you can always add more.

I'll bet you are wishing you were sipping on one of these bad boys right now. The Wild Indie Mule is an absolute MUST make! So if you are feeling like you are in a festive mood, go whip one of these fancy cocktails together immediately and that means no dilly-dallying! Get at them already!
And before I leave you with the recipe, I have to make a special mention about these fabby brass arrows. Yes, they are really brass. Yes, they are fabulous. Yes, I love them with all my heart. I found them on Etsy. Here, get a closer looksy. Always looking to up my barware collection.

Twist On The Classic Moscow Mule – How To Make The Wild Indie Mule
YIELDS 1 SERVING
INGREDIENTS
• 2 oz Citrus Vodka (I personally like Belvedere or Grey Goose)
• 1/2 oz HUM Liqueur
• 1 oz Ginger Syrup (or Ginger Beer can be substituted)
• 1 oz Lemon Juice
• Fresh Mint
• Fresh Cilantro
• Lemon (for garnish)
INSTRUCTIONS
• In a shaker, muddle mint, cilantro, and lemon juice.
• Add ice, vodka, HUM, and ginger syrup to shaker, shake until it's good and cold.
• Fill cocktail glass with ice and strain shaker contents into each glass.
• Garnish with a lemon and a sprig of mint.

Shake Up More Delicious and Unique Cocktail Recipes
Another summertime favorite is the lime in the coconut cocktail. This recipe is from Fleetwoods in Maui.
If you want a unique boozy beverage, try this orange juice and sparkling sake cocktail.
My Lemon Cherry Bar Recipe is light, citrusy, and refreshing. Try it for your next party.
This Green Chartreuse and Pear Brandy cocktail has been my signature New Year's Eve party cocktail for years. Here's how to make it.
Wisconsin's favorite cocktail is the Brandy Old Fashioned Sweet, and guess what? I'm a former Wisconsin bartender who can shake up a mean one.
This champagne smash cocktail recipe should not be saved for NYE only. It's completely refreshing during the summer months!
While visiting Paris, we stayed at Maison Souquet, and their signature cocktail was my drink of choice. Make this delicious Passion Fruit and Lillet Blanc cocktail.
My weakness is Vintage Barware and a Modern Bar Cart. Check out these top picks.
Have guests? Hosting a Party? Get my best Holiday Entertaining Tips and Tricks!