Hello! Hello you guys! It's day three of the Wildwood Speakeasy New Year's Eve theme party! Are you excited? I know I am. Whoohoo! Seriously you guys, y'all are watching this unfold and come together just as we are. It's so exciting to see something you've kinda just dreamed up in your head become more then just a pretty picture. It's our little Alt Summit baby! Someone HAS to throw this party. It's the B.O.M.B.!!! And it's just as Laura described it a couple months ago as my tired eyes were trying not to close while Google chatting. A bunch of rich kids drinking glam-slash-hipster-style in the woods. It's a little luxe. It's a little hipster. It's a little rustic. And a whole lotta exclusive. Are you guys ready for a DIY photo booth backdrop? Everyone, in case you've missed her (Seriously, not sure how you could, she's gorgeous!) meet Grace from The Big Reveal!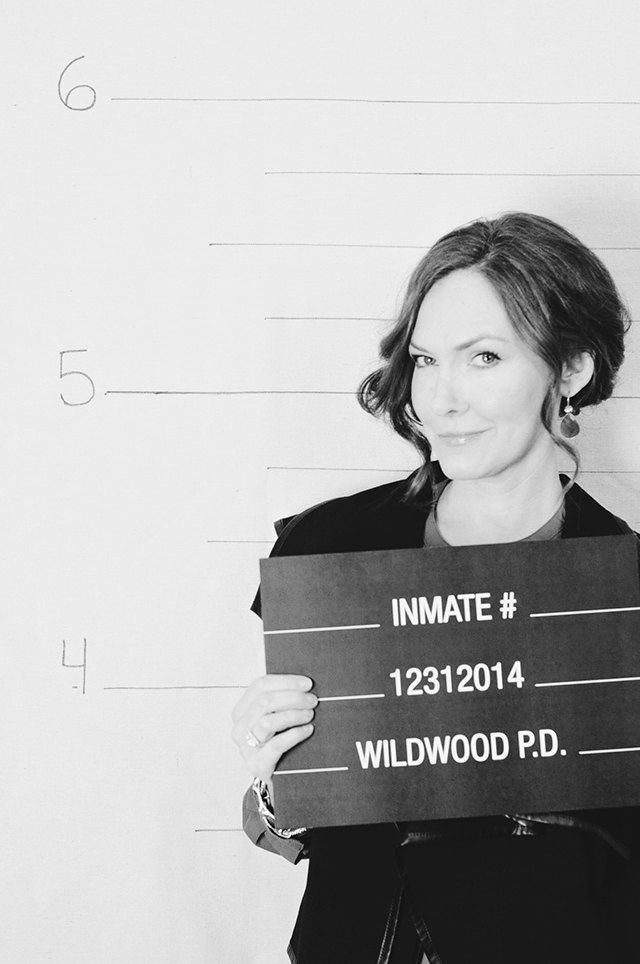 MORE AFTER THE JUMP
Being that I'm a photobooth freak, this was the post I was super jazzed about, and Grace from The Big Reveal rocked it! Seriously, she sent Laura from Avery Street Design and I a group text picture this morning and we flipped out. FLIPPED OUT! Like all capital letters in a text freak out. Clutch the pearls! Laura was so excited she couldn't even use her emojis! She was literally emojiless. And if you've ever texted with Laura or follow her amazing Instagram — which BTDubs, this girl is off the chain and was just listed by Instagram as a Suggested User. She now has over 18,000 followers, and it's all because she is for super serious awesome — so anyhoo, wait, what was I talking about? Oh ya, emojiless…Laura…never happens to her. She was shocked herself! It was truly a first.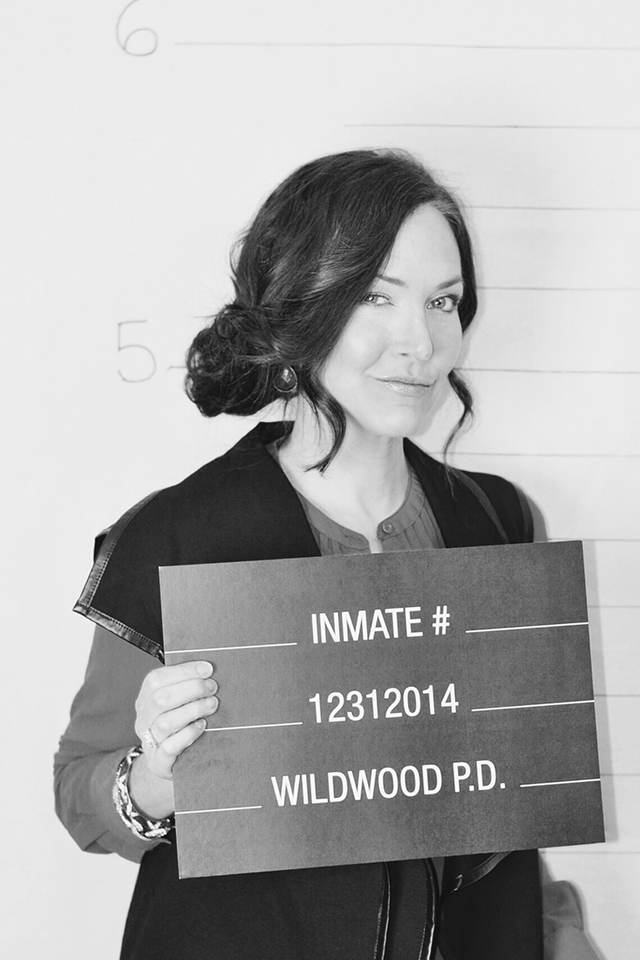 Since everyone doesn't have a vintage photobooth in their basement, Grace is going to show you how to makeshift your own using a digital camera, how to DIY a mugshot backdrop and complete the project with with props. I don't know how to make this happen myself, so let's go over there together, shall we? Hold hands, skip…I digress. Okay, okay, okay, for super serious, I won't keep you anymore. Please go to The Big Reveal to see what Grace has cooked up for you today.
And if you missed Day 1 or Day 2 don't you fret. I gotcha covered. Get the DIY Vintage Inspired Florals tutorial here and get the signature cocktail recipe the Poor Liza from House of Hipsters here.  Stop back here Thursday for yet ANOTHER tutorial. I'll tell ya where to go and don't forget, this is happening all week long. So check back Friday and Saturday. This party is rad.