Fabulous Photobooth Fun
Last Updated on January 14, 2022
I don't know about you, but when I see a vintage dip and dunk chemical photobooth I get giddy with excitement. I've always adored them but growing up in small-town USA, they were not plentiful. I vividly remember finding one on a class trip to Six Flags Great America and blowing every penny I had. Dragging classmate after classmate into that little booth, sitting on the wobbly stool, pulling the red curtain closed and making silly faces or sticking out our tongues…then waiting 5 minutes for that whirring noise and receiving a strip of 4 black and white photos. Memories and friendships held in my hand.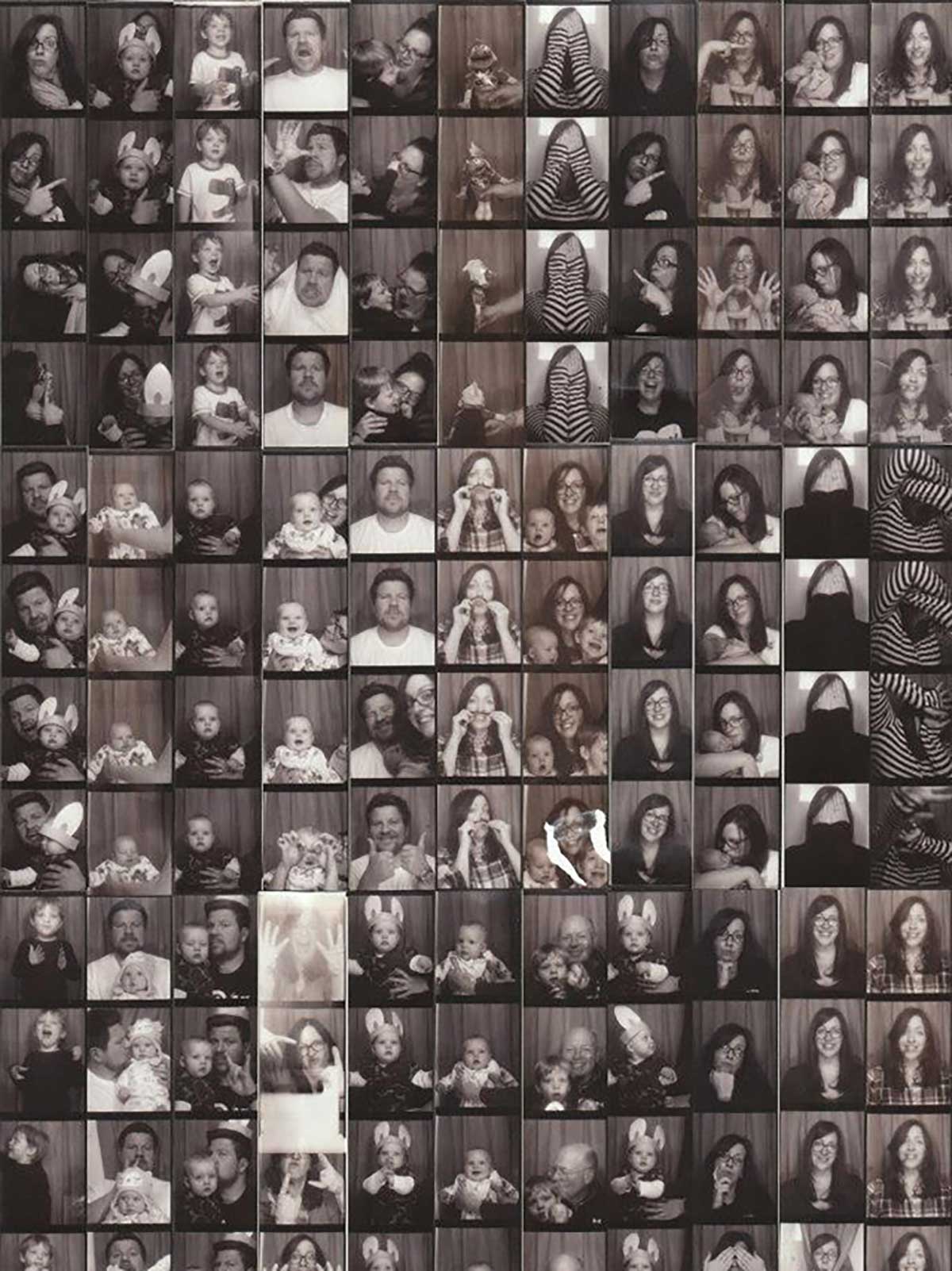 For me, analog instant photography has been a great outlet for creative experimentation. All my life, I've been obsessed with cameras, film, and photography, but I'm one of those people that needs instant gratification. My polaroid cameras helped fulfill that instant need but after renting a vintage chemical booth for my wedding, I knew I had to have one of my own. Don't get me wrong, I'm not above jumping in a digital photobooth and hamming it up with the best of them, but there is something special and unique about a vintage film photobooth.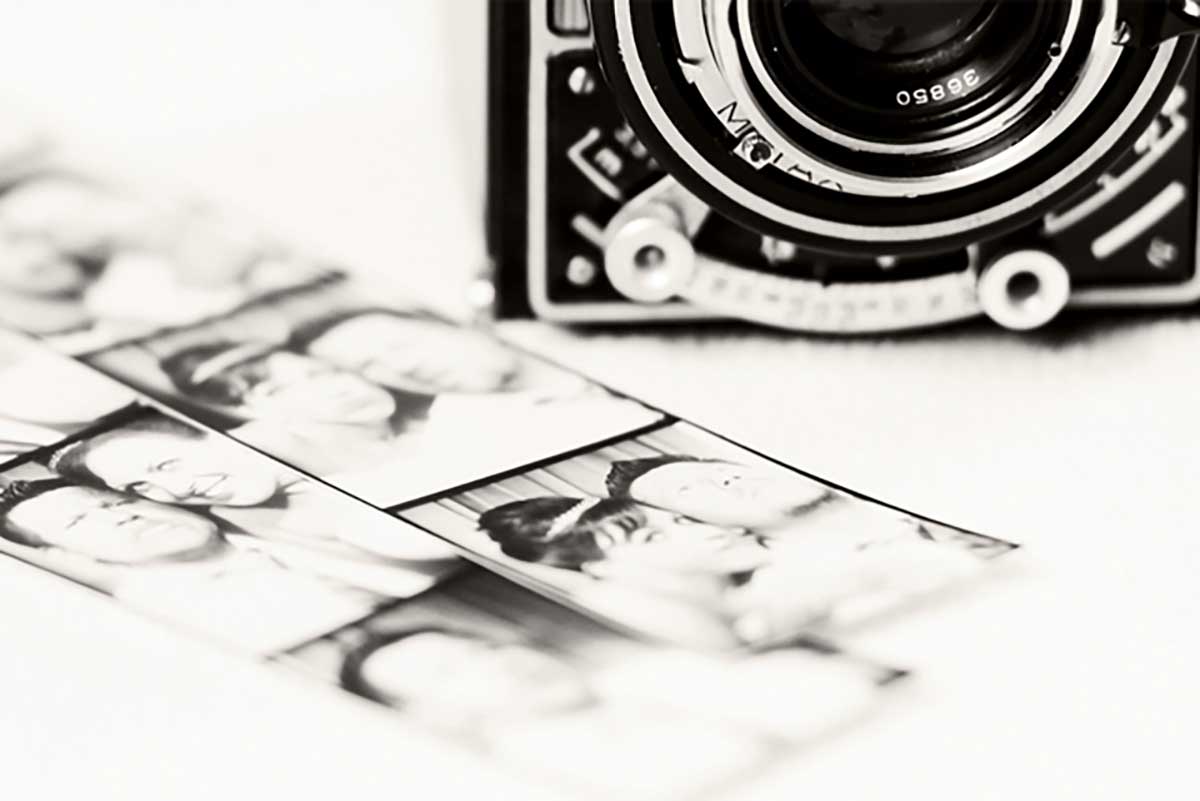 Restoring My Vintage Model 20 Photobooth
After completing an extensive google search, I quickly found that vintage chemical photo booths were kinda hard to come by…especially booths in working condition. The search was quickly narrowed down to one company, mainly because they own the market…google pointed me to A&A Studios located in Chicago. I guess they were surprised when I said I wanted to buy one just for me…apparently, no one does that. They also warned me that these machines were a bit tricky and needed some tender loving care (insert they are really, really fussy) to keep them in working order, but we all agreed, nothing compared to the strip of 4 images on film, so I drove to their studio on Ogden Ave. and found my machine in their basement storage room…an old Model 20 photobooth that looked so decrepit and janky, but beautiful at the same time. And so began the build.
I didn't realize that these machines were so heavy! They can weigh over 800 lbs. since it was going to live in the basement, our main objective was devising a plan on how to get it in the house and not have the stairs collapse. Anthony, a former architect, and now A&A's owner, decided it should be 4 separate pieces…the floor, the ceiling, the sitting area, and the machine itself.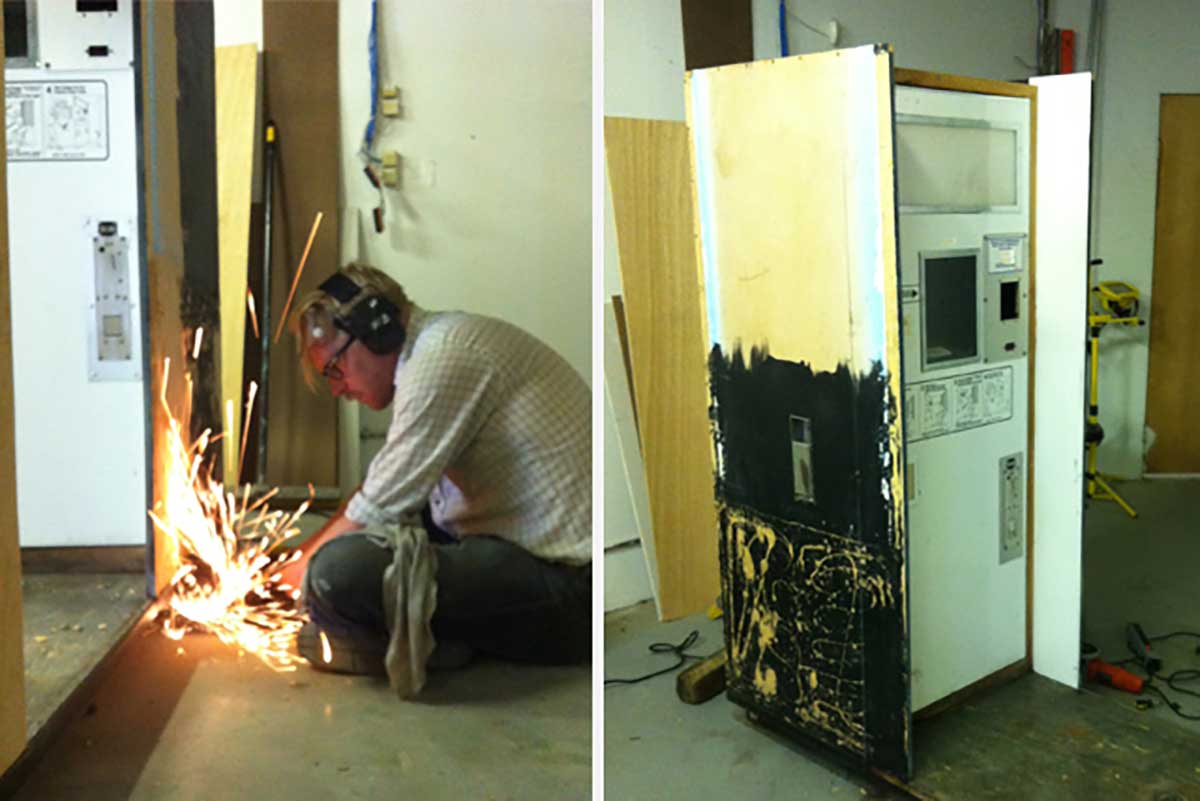 Photobooth Delivery Day
The night before the delivery day was unbearable. I was excited, I was nervous…I couldn't believe this photobooth was going to be mine all mine. it took a few hours and three guys to haul it into the house, get it down the stairs, leveled out, and set up. Anthony and another awesome guy who works for him — rob — ran me through the chemicals, camera, film, heater, and other gizmos…I felt a little overwhelmed but jumped in headfirst. ever since we have been making family memories day after day after day. I've been able to photograph my son and Little Maus monthly, and I think it is going to make for an amazing family photo album.

Discover More Vintage, Photography, and Photobooth Inspiration
Vintage Decor and Antiques In Barrington, IL
Meet Randal Ford and His Animal Kingdom