Biltmore Country Club An Honest Review
Last Updated on April 29, 2023
Today I'm going to share a not-so-great experience I had while applying to the Biltmore Country Club, Barrington, IL, a private country club in the neighborhood I live in. This post might be the most first-world problems post I've ever written, but if you've read my PPP Loans post or the post about my love-hate relationship with Pinterest, then you know when something irks me, I don't hold back. If you've visited the blog before, then you know I'm the weird artsy girl who questions authority and speaks her mind. My family learned a lesson, and yes, there is a moral to this story. Please bear with me.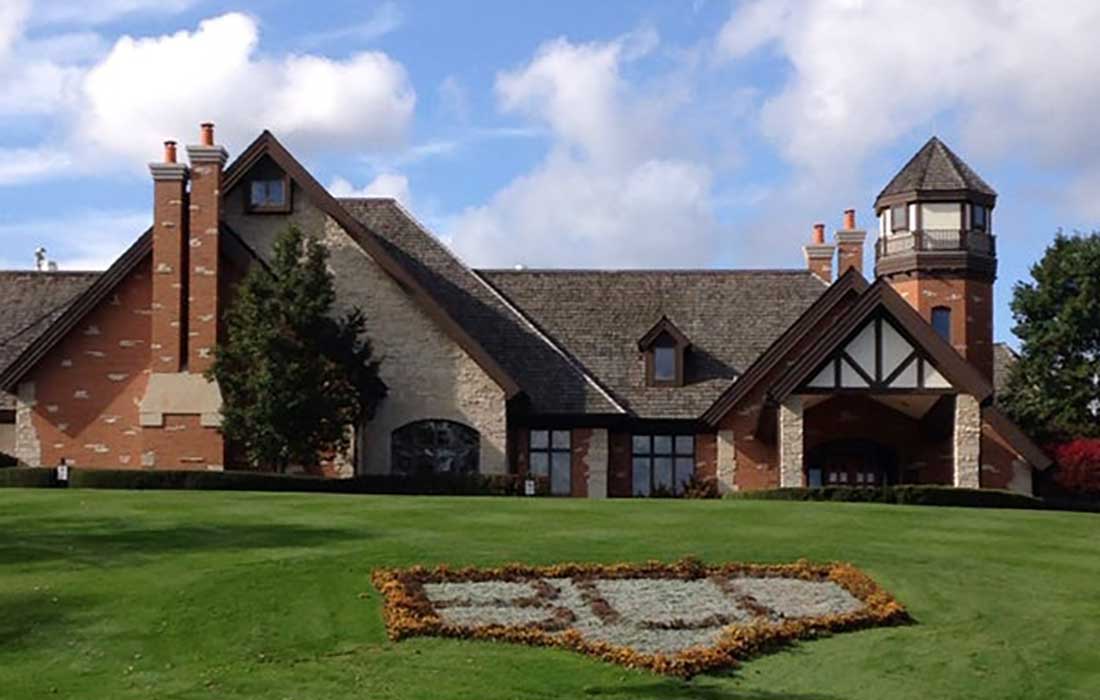 An Honest Review Of The Biltmore Country Club In Barrington, IL
My family and I live in North Barrington, IL, in the Biltmore neighborhood – named as such because the Biltmore Country Club and golf course are right down the street. We moved here six years ago because of the lake resort feel of the neighborhood. Mature trees, narrow, curvy, hilly roads, and the homes are not your typical cookie-cutter build.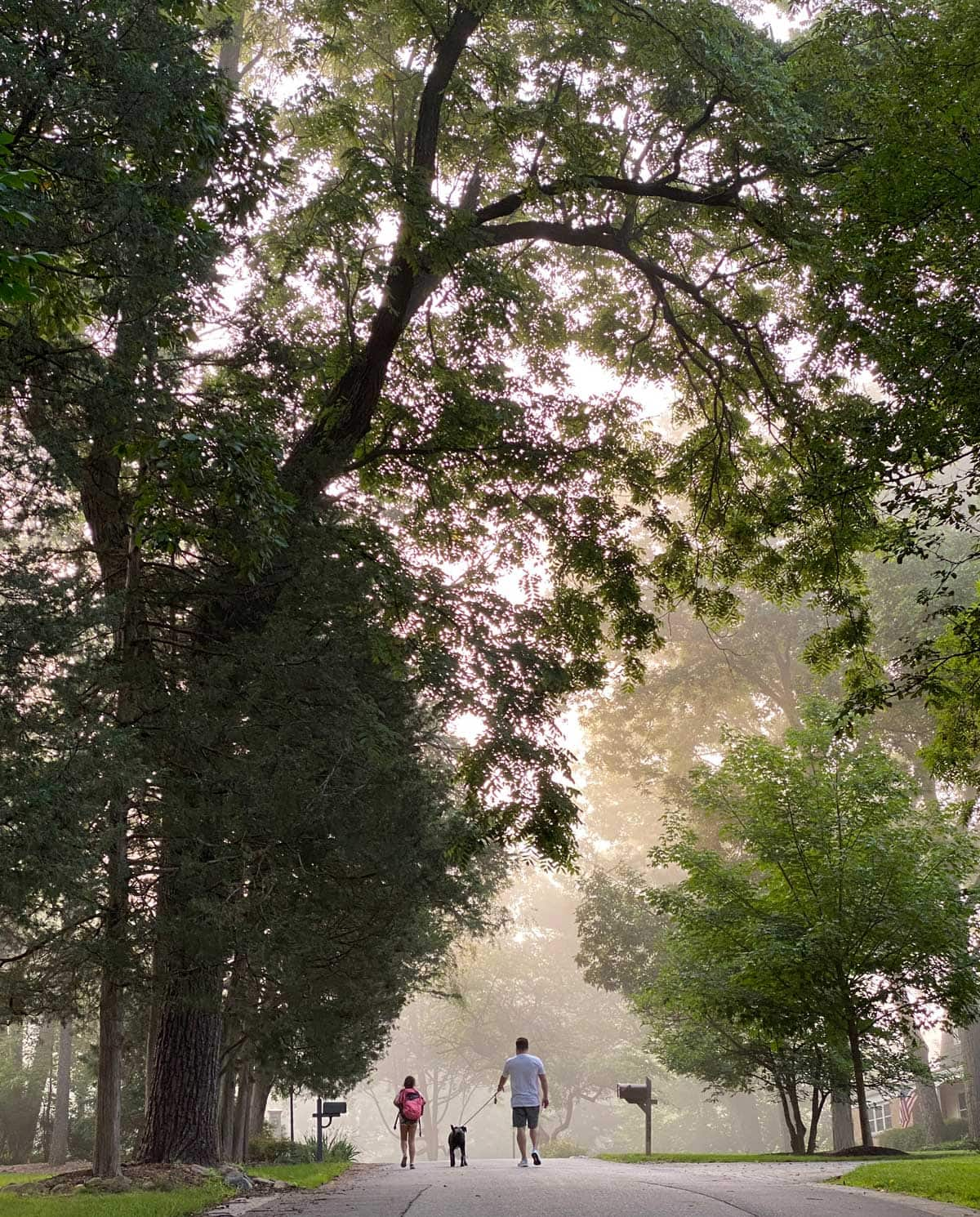 Honey Lake is a few blocks away from our home, and on that lake sits the Biltmore Country Club. Every morning I walk by the country club, it reminds me of Kellerman's Resort from Dirty Dancing.

Since moving to Barrington, The Boy (my husband) has wanted nothing but to fish on the lake, but since Biltmore Country Club is a private golf course with a beach club that has slowly bought up most of the lake rights, you can look at the water but no touchy unless you are a member. Whomp whomp. During 2020's stay-at-home orders, we discussed putting a pool in the backyard (possibly a stock tank or one of those above grounds that looks like it's in-ground), buying a lake house (think murder shack in the woods that I can jazz up), or joining Biltmore Country Club. Being the non-golfer that I am, I, of course, was all in on the pool, but The Boy and my kiddos wore me down over the course of a year. Many of our friends were members, and the kids' friends' parents were members as well. I gave up my dreams of a pool and applied to become a full-fledged social member of the Biltmore Country Club.
Touring The Biltmore Country Club Before Applying For Membership
We toured the facility, and I thought, okay, the kids will love this. They can hang out at the Biltmore beach club and the pool; their friends are here, plus, The Boy will finally get to fish that lake. The staff was extremely friendly, and while touring the grounds, the gentlemen golfing were welcoming – notice how I say the men were nice? Ya, we'll get to that. Anyhoo, they kept saying, "you're going to love it here!" Okay, maybe this weird artsy girl is country club material. My takeaway was the people here are not as intimidating as I thought they would be.
Throughout my childhood, I had a few memorable moments of rejection. In elementary school, I was BFFs with Jenny Z – that is until Jenny S. moved to town. In 4th grade, the 2 Jennys passed me a note before recess, "3 is a crowd, and you can't play with us anymore". I was crushed and felt like an outsider.

Kyla, what on earth does this have to do with Biltmore Country Club? Well, for me to put myself out there is…a lot…to say the least. Ever since the Jenny debacle, I've protected myself from rejection. For me, it's a lot of courage. A lot of bravery. A lot of insecurities bubbled up.
The marketing director at Biltmore Country Club told us that not everyone who applies is accepted, but that was a rarity. She said, "as long as you aren't horrible people, you shouldn't have to worry about that being an issue". But of course, handing over that application took me right back to the 4th grade. Am I good enough for the Biltmore Country Club?
My friends who are members told me not to worry. For the most part, we don't make a ruckus. Yes, I personally was outspoken as an advocate for golf carts in my neighborhood, and I may have been a bit vocal here and there over the whole just wear the stupid mask and quit complaining issue. But otherwise, I'm the weird artsy chick who writes a blog and posted photos of her home on the internet.
Biltmore Country Club, Barrington – An Honest Review
We applied to the Biltmore Country Club in May and were added to the waitlist. A few months prior, Biltmore Country Club offered a special discount cutting the initiation fee in half. Everyone who didn't want to pay full price on the initiation fee jumped on that. Suddenly social memberships were at full capacity. For 8 months, the kids asked, "Did you hear back from Biltmore?"
The wait ended on November 24. An email was sent out notifying members that a new applicant was under review. It was us. The kids were over the moon, The Boy had dreams of fish swimming in his head, and my nerves about rejection were at an all-time high.

BTDubs, Biltmore Country Club members are not allowed to share club communications. For the record, my sponsors did not send this email to me, so don't get your undies in a bundle. This was sent by someone who had no idea I had applied.
A few days before the 15-day review period was up, I was invited to the Biltmore Country Club Ladies Luncheon – if you missed it, this is what I wore – scroll down to the bottom. Maybe it was the shoes that did us in? They did catch some attention…anyhoo, I digress. Quite a few ladies told me they were excited to learn about our membership application. I half-jokingly replied, "Well, they told us nothing is guaranteed. I hope we didn't piss anyone off. My kids and The Boy would be devastated." They told me to stop being silly, no one ever gets rejected.
After the membership review period, the board votes. But it was Christmas. Would the board meet before the holidays? Three days after Christmas, there was a knock at the door. FedEx delivered an envelope, and it was from Biltmore Country Club! This was it! Merry Christmas to us! My parents, the kids, and I all gathered around the kitchen island while The Boy read the letter of rejection. The board chose not to accept us and returned all of our money – except the $600 application fee.
Letter Of Rejection Of Membership – Biltmore Country Club

Dumbfounded doesn't even describe the emotion felt. I texted the letter to a few friends, and they were as flabbergasted as we were. One of us had pissed off a member but, instead of talking to us directly, went to the board of directors and said, "The Herbes can't sit with us."

The Boy has coached the neighborhood kids in soccer. I'm president of the Biltmore moms group, a founding member of the Barrington Women in Business group, advocate for local businesses, and even owned a shop in downtown Barrington. I write a fairly successful blog, and I've been featured in Fast Company, Cosmopolitan, House Beautiful, Huffington Post, Refinery29, and even the local blog 365 Barrington. I'm a Better Homes & Garden Style Maker, was featured on BravoTV, and most recently, I filmed a commercial for Walmart. I've spoken on the same stage as Nate Berkus and even Gary freaking Vaynerchuk. Seriously, Biltmore, what more do you want from me? I've worked my buns off to be good enough for you.
After the fog of what the eff just happened wore off, anger set in. Biltmore, you made my kids cry. You hurt my husband. You made me feel inadequate. Who else have you done this to?
Biltmore Country Club Response
Looking for clarity, The Boy called the marketing director, but she sent us straight to voicemail. He had a job change since we initially filled out the application back in May. Maybe that discrepancy was the issue? We decided to write an email of inquiry to the board members asking if they could shed some light on the decision. Not knowing the reason for rejection was eating at us. This was the board's response.

This is how I picture Tommy.

All the feelings from 4th grade rushed over me. Board member Tommy Nassif was my new Jenny. But after thinking about everything that transpired, I asked myself, "Kyla, do you really want to belong to a club that doesn't want you?" No. No, I don't. Those people are not my people. Am I sad The Boy can't fish a lake unless invited by a member? Of course, but he'll get over that. Can I put that returned check towards a pool in my backyard and build ourselves a mini country club in my backyard? Yes. Yes, I can. Only I can allow someone to make me feel unworthy.
And this goes out to anyone who has ever been rejected by a Jenny, a Tommy, a county club, sorority, heck, even a bowling league. Do not allow anyone to make you feel like less of a person. Be your own unique self. That is what makes you, you. You are awesome and you can always sit with me and we can let our freak flags shine together.

This was a difficult lesson to learn, but mark my words; if it was something I said (and I have a couple of thoughts on that), I will continue to speak my mind. And will never try to impress someone just to be accepted. Find your people and embrace them. To all the people who responded to my texts yesterday, you know who you are. Thank you. Thank you for being my friend. Thank you for your kindness and for offering your help. Thank you for taking time out of your day to listen to me. Thank you for being you. You'll forever be welcome in my backyard club. I love you.
More Personal Musings From Kyla
My Life One Year Ago Today a look back on 2020 right before the world shut down
So honored to be named a Better Home & Garden Style Maker
Etiquette Guide To Defriending what to think about before pressing that unfollow button
I took the kids on a spring break adventure into Chicago.
Sharing my first mammogram experience and why you have nothing to fear.
All the Things I'd Tell My Younger Self if I could go back in time.