Big Companies Got The Small Business PPP Loans
Last Updated on May 23, 2023
Today's post was supposed to be about pretty outdoor home decor to zhush up your patio, but all that changed when I read that the Payroll Protection Program (PPP Loans) funding designed to help small businesses during the COVID-19 crisis has run out of money. This is not a democrat versus republican post, but rather an open letter to our leaders, banks and CEOs of big companies from a small business owner. I'm hoping you will share this post on your social media pages. Tweet it out. Post it on Facebook. Let's make some noise because what is happening is wrong, and even if you are not a small business owner yourself, this WILL affect you.
Since the shutdown began in Illinois, I've been actively involved in multiple message groups of small business owners like myself, banding together, trying to navigate the waters of what is an EIDL, PPP, rent deferment, and where to find small business loans and grants. I've been on the phone with my personal banker asking him tons of questions. I have spent countless hours filling out forms on one website only to be told, "whoops, we changed our mind, you need to apply here instead". Pulling tax files, expenses, and other Quickbook reports. Talking to my landlord and my accountant — basically running in circles chasing money. As a small business owner, this is what I signed up for when I said I wanted to be my own boss. It's my responsibility to solve and I was okay with this shit sandwich that had been handed to me…until I read that Ruth's Chris Steakhouse received $20 million in PPP funding. Wait wut??? How did a publically held company with over 5,000 employees qualify for the small business PPP Loans Coronavirus aid? I am NOT okay with that.
Before digging in on this today, I asked all my small business owner contacts if they themselves or anyone they knew had received PPP funding. Negative Ghost Rider — that's a rough estimate of over 400 small business owners in the Chicagoland area who gave a resounding answer of, "NO, funding has not been received."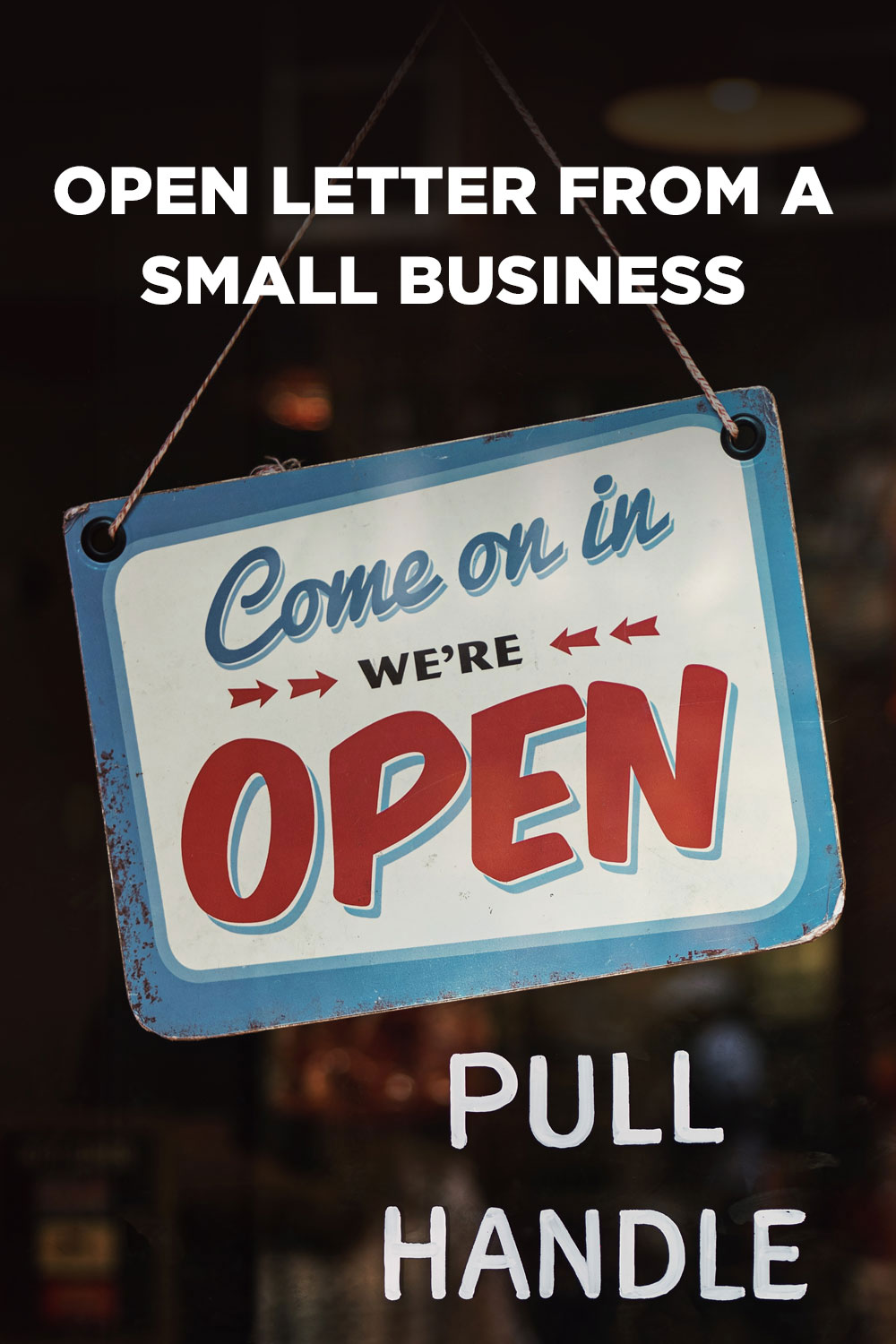 Ruth's Chris received PPP funding on April 7, four days after the Small Business Administration (SBA.gov) opened the application window on its $350 billion Payroll Protection Program. I submitted a request to apply for the same loan with my bank at 9:30 AM the same day. I filled out an online form with my name, phone number, and email address. After pressing submit, I was taken to a new screen saying someone from the bank would call me in approximately 10 business days to get the ball rolling.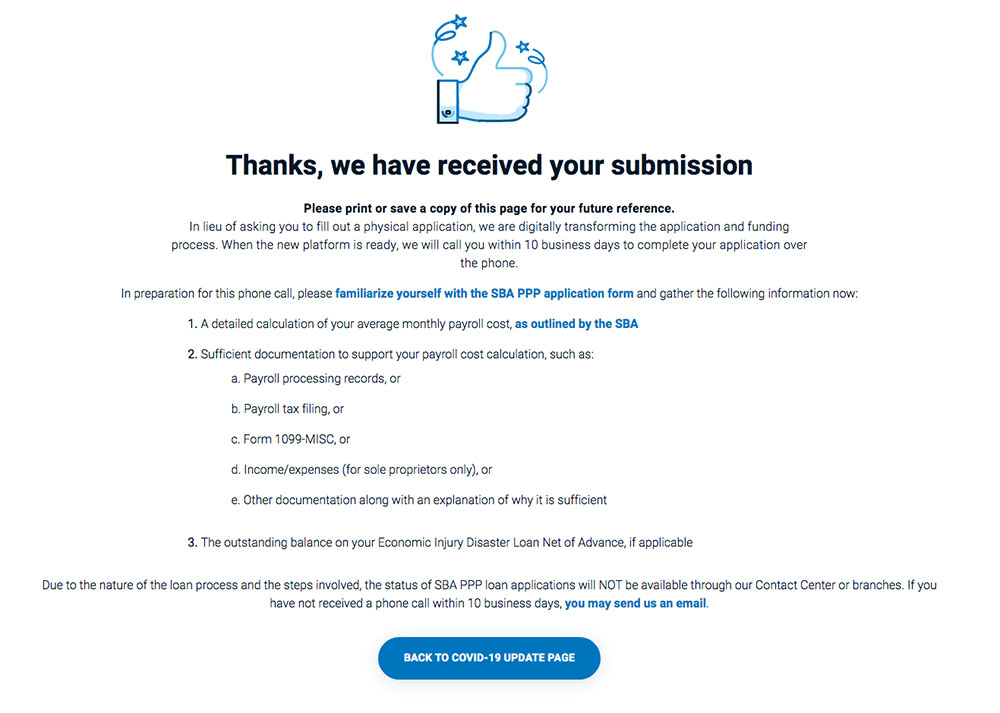 April 14 I received a call from my bank to begin the full application process and was asked for my monthly expenses – my take-home pay (as a self-employed small business owner and independent contractor), monthly rent the shop, and utility costs.
PPP Loans Update: Many have stated requesting this info was mishandling of my loan. I was asked these questions as a workaround because I do not technically have payroll, and I'm the only person working for HOH. The money made by House Of Hipsters (blog and brick and mortar) is deposited into a business checking account. From there I pay my rent, utilities, and myself (I have a salary), but I'm not a fancy business owner with a payroll system. My taxes are not filed under an EIN but HOH has an EIN. I file under my SSN.
Let's just say for example that my monthly number was $5,000. To calculate the loan amount, we multiplied the $5,000 monthly cost by 2.5 (that 2.5 number was determined by how many months the government thinks my business will be shut down). Doing the math, my PPP loan should have been $12,500 — to be paid back within 24 months at 1% interest. Taking out this loan seemed like a much smarter plan versus using all my savings to pay for the loss of business. Plus, there was an added benefit that the loan could be forgiven if the funds were used for authorized business purposes. The money HAD to be used to pay rent, the electric bill, water bill, or any interest on a mortgage. I mean, I couldn't go building a new deck in the backyard or buy a new chair.
Now, this is where things get a bit strange. The helpful banker says to me, "Congratulations, you've been tentatively approved for a $40,000 PPP loan." Wait wut??? Why would you allow me to take out a loan for over 3 times the amount that I should NEED for two and a half months? His answer, well, you don't have to take the full amount. Ummmm, okay…but isn't there a limited amount of funding available for this program? What happens when you do this for everyone and the money runs out? Without giving me a specific answer, he explained that my paperwork would be handed over to an underwriter for the remaining portion of the loan application process.
Unfortunately, the procedures for the Coronavirus aid was being written in real-time, so there was nothing concrete. The government was holding the funds and the banks could not disperse the money until they knew they were protected as well. All valid concerns for fraud and creditworthiness. Dude, no problemo! I get it! The fact that I'm this far along in the process and as a creative person, and I'm horrible when it comes to understanding new things about money and finances — gah, I see the light at the end of the tunnel. With a huge smile on my face and a sigh of relief, I hung up and texted my landlord an update on my loan status.
Fast forward to today, April 16, two days after being tentatively approved for a $40,000 Payroll Protection Program loan, I read that the $350 billion in small business funding has run out. Will the Small Business Administration (SBA.gov) disclose which companies received funding? I can't tell you that, but one thing's for sure, it's not me, and it's not my small business owner friends or their friends. It's not your favorite neighborhood restaurant. It's not the local florist. It's not the gym where you take your daughter to gymnastics. It's not the salon where you get your hair cut.
According to the Orlando Sentinel, a Pennsylvania investment firm that owns the Ritz-Carlton Coconut Grove in Miami applied for 48 taxpayer-backed loans. FORTY-EIGHT! If they were approved, that would be $48 million from the Payroll Protection Program!
The parent company for Ruth's Chris Steak House applied for and received $20 million in small business loans — the very same steak house that made $42 million in PROFITS last year and spent $41 million buying back stock and paying dividends to shareholders. If that $20 million loans had been given to save REAL small businesses using my roundabout math of $12,500 ($5,000 x 2.5) — that could have been 1,600 small business owners breathing a sigh of relief knowing they had a safety net.
So how is this possible? Mid-sized and large hotels and restaurants qualify for Payroll Protection Program funding because of a few special rules that were written into the CARES Act (Coronavirus Aid, Relief, and Economic Security Act) program. Industry lobbyists argued that hospitality businesses would be largely devastated by the shutdowns and shelter-in-place orders. BUT these hotels and restaurants are now asking to spend less of the PPP loan money on paying their workers and more on mortgage principles and franchise fees (as I stated above, Paycheck Protection Program rules state that small businesses can use the loan only to pay interest on mortgages, NOT principal). Yup, these companies have twisted the Payroll Protection Program specifically created to help small businesses into a full-on corporate bailout. And I mean really, can you blame them? Do you think under normal circumstances these companies could find multiple $10 million loans with o payments for six months and 1% interest? Hell no. But these companies have also assured investors they have enough money under a line of credit to survive into 2021 even under a severe economic crisis such as this. Every article I've read on the small business Covid-19 loans has a lead photo that looks like this.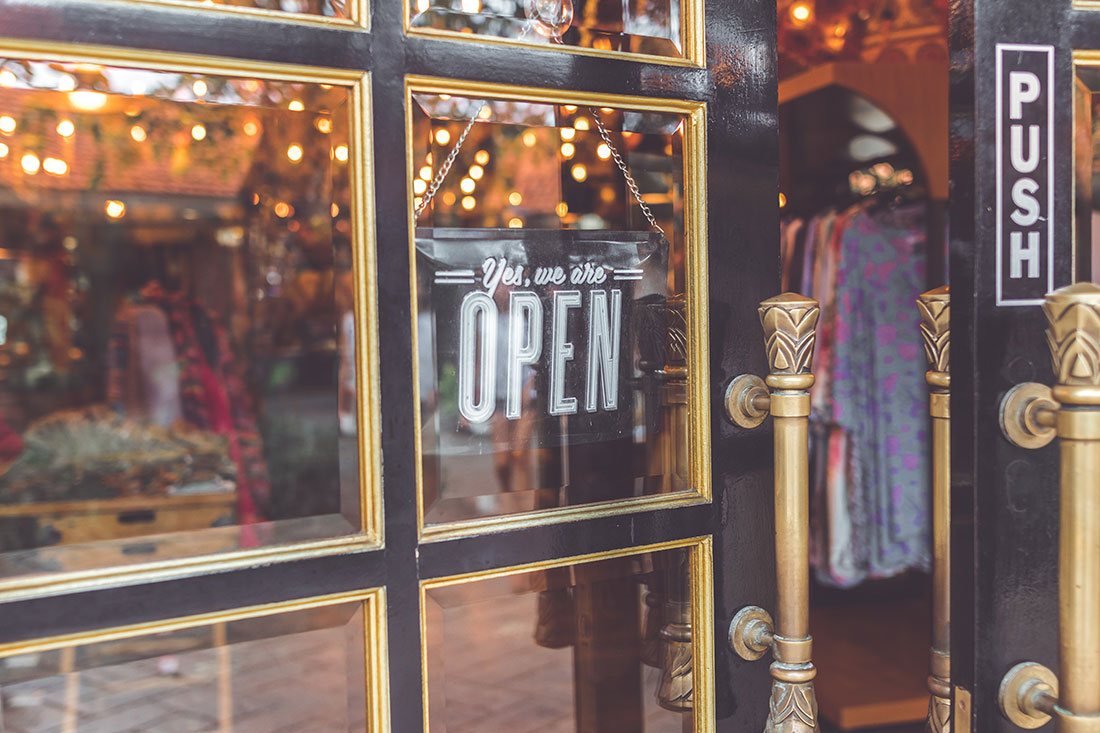 The door in that photo does not represent who the government funded. I don't know, nor do I care whose fault this is. What I do know is I'm angry, worried and sad. Worried for my friends who own small retail shops. Worried for the woman who cuts my hair at the local salon. Sad I may never again have dinner at the restaurant down the street with the best sushi — where the hostess greets my family by name. I'm angry with the politicians who told me, "You must shut down your business, but we'll help you". I'm angry with the fighting in Washington. I'm sick of the finger-pointing. Stop saying this person is to blame or that person screwed up or it's not my fault or he waited too long. I don't give two shits whose fault this is. We're stuck in this boat together, and once we have the approval to get off of this crappy ride, I hope to see my friends open their shop doors. I want to see small business owners thrive.
What I don't want is to see my fellow shop owner living in her storefront because she needs to keep her cash flow liquid. I don't want to see the restaurant owners empty their nest egg earmarked for their kid's college tuition because if they don't they're forced closed. I don't want the government to dump more funding into a broken system. I don't want big banks to have the authority to determine who receives loans. I don't want big banks to give priority to big companies and helping them find loopholes. I do not want to see my friend shut down the dream job he built because a bunch of people that hang out in a big white house can't play nice in the sandbox together. You're grown men and women! Stop acting like toddlers! My 7 and 10-year-old children get along better, and they are not running a country.
I want the media to stop acting crazy and hyping every single word in every single conversation because it sells advertising space. You're messing with our lives. Yes, the coronavirus is deadly. Yes, sheltering in place is saving lives. But mass hysteria created by the media with fighting and finger-pointing is not the answer. Politicians, buckle down and put your pet projects to the side. There's a bigger picture here. We're staying at home to slow this virus. We are losing money in our retirement plans. We are suffering and trying to make do. We're homeschooling our children as best we can. We are doing our part. I'm asking our leaders to do theirs.
Even if you are not a small business owner, you should be angry with this how the SBA PPP loans played out this week. This WILL affect your community and your life. This WILL affect your taxes. Please share this. Let's make a change for the better and raise awareness that small businesses were wronged. The system is broken and a whole lotta things need to be fixed.
Payroll Protection Program Update
A reader and fellow small biz owner started a petition to ban big companies from receiving any additional funding. Sign it here.
Contact your Representative and tell them this is wrong.
Contact your Senator and tell them this is wrong.
Submit a Freedom Of Information Act for information and records from the SBA. Legally they HAVE to respond in a certain timeframe.
Big companies that received Small Business PPP Loans — Shake Shack, Ruth's Chris, Potbelly Corp
More Personal Musings By Kyla
My honest review of the application for membership process at the Biltmore Country Club, Barrington, IL. Spoiler alert, I was rejected.
I've been helping to organize the Jackson Chance Ping Pong Ball to help NICU babies at Lurie's Children's Hospital. See how you can help too!
If you could only pick 5 words to describe yourself, what would they be?
My life 1 year ago today. How it looks one year after lockdown.