Jackson Chance Ping Pong Ball
Last Updated on February 18, 2023
Next month I'll be at the Jackson Chance Annual Ping Pong Ball. Are you going? If you're not and you live near Chicago, you should come! BUY TICKETS HERE
Wait, what is the Jackson Chance Ping Pong Ball?
Carrie is my former boss turned friend who I've known for over 20 years. You may recognize her from her 80s modern home tour I featured on the blog a couple of years ago, and she is also the up-and-coming fashion designer Neon Fringey.
Her son Jackson was born prematurely on 11/11/2011 at 11:11 PM and spent all but 48 hours of his life in the NICU at Lurie's Children's Hospital in Chicago. He suffered from Bronchopulmonary dysplasia (BPD), a chronic lung condition that affects newborn babies born prematurely or put on breathing machines after birth.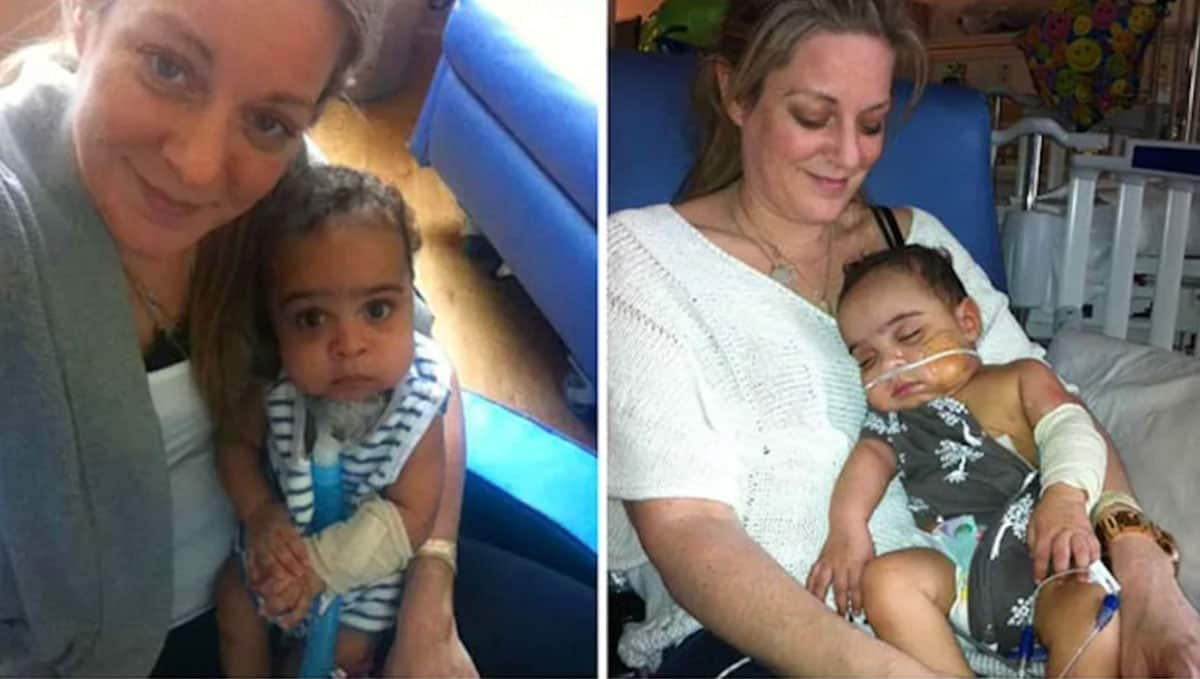 During their NICU visits, Carrie and her husband noticed some babies had no visitors, but after receiving their credit card bill, they quickly understood why. The daily parking fees at the hospital can cost more than $1000 a month, and many parents could not afford to be there every day. Can you imagine being a new parent and the financial burden of parking keeps you away from your baby? I can't even fathom it. A parent of a critically ill baby has enough to worry about without asking themselves if they should see their child or pay their mortgage.
At only 10 months old, Jackson passed away on Sept 7, 2012. Carrie (named a CNN hero) turned that pain into power by creating the Jackson Chance Foundation, which partners with the hospital to provide complimentary parking passes to every family with a baby in NICU.

You're Invited To the Jackson Chance Annual Ping Pong Ball
On November 10, 2022, The Jackson Chance Foundation will hold its 8th annual Ping Pong Ball. If you live near Chicago, you should come and help us celebrate Jackson's 11th birthday and raise some money for NICU families! I'll be there with The Boy, and this year I think he's going to play in the ping pong tournament. I'll be on the sidelines watching and bidding on silent auction goodies. You can BUY TICKETS FOR THE EVENT HERE. I hope to see you there!
If you can't attend the Ping Pong Ball but want to get involved in other ways, CLICK HERE.




Discover Eclectic Home Decor Ideas And Interior Design Tips
Honest review of Jonathan Louis furniture. Want more? Read my honest review of Karndeen luxury vinyl flooring.
If you want to make your home a bit smarter, check out the best smart home devices I've tested and my post about smart lighting for your home.
Tour my friend Carrie's 80s modern home filled with vintage treasures in Chicago, IL.
If you love wallpaper but fear commitment, check out this round-up of best peel and stick wallpaper – it even includes a couple of modern murals.
Here are seven genius ways to hang a picture, including hanging art with two hooks, hanging a gallery wall with no tools, and hanging a picture without damaging wallpaper.
Ever second guess yourself on what rug size to buy for a living room? Here lie the answers you desire.
Rounding up the best home decorating books – if you're looking for gift idea inspiration for a home decor obsessed loved one, this post is for you! I've also rounded up the best coffee table books to beautify your vignettes.
From bland to bold! Check out this eclectic modern home office and home gym transformation.
Learn how to marble dip mugs with nail polish in this easy DIY. They're perfect for holding a gift card or pencils.
Looking to spruce up your backyard for summer? Check out these comfortable outdoor patio furniture top picks.
You don't need a subscription to get beautiful tv art for the Samsung Frame. I've rounded up my favorite affordable downloads here.
Melted disco balls are all the rage. Check out the round-up of the best disco ball decor for your home and tips on decorating with them.
If you want to spruce your backyard, check out this round-up of the best outdoor patio furniture.
I recently gave my 80s brick fireplace a makeover, and now that we've finished the renovation, I've whipped up a few mantel decor ideas you can try.