Welcome back to our regularly scheduled home decor program. Remember last Thursday when I said I was working on a what's trending this year for patio and outdoor garden decor — I didn't forget, and I finally finished an epic roundup. First off, let's look at a few new-to-me patio and outdoor decor companies. Then scroll down to the roundups for some quick shopping picks.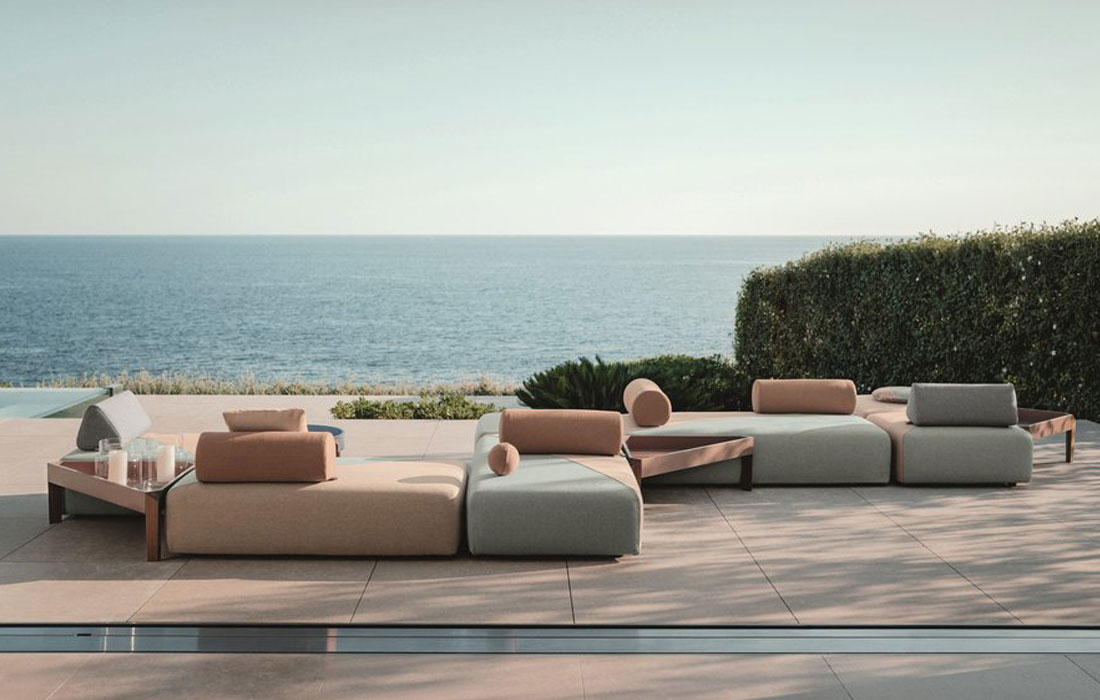 While visiting The Merchandise Mart pre COVID-19 I visited the DEDON, handcrafted luxury outdoor furniture showroom. Hello lover!  The Brixx Collection shown above is definitely a favorite with its modular lounge sets and how bout that blush!?!? The Brea Collection is outdoor seating you can curl up in. Cushion heaven.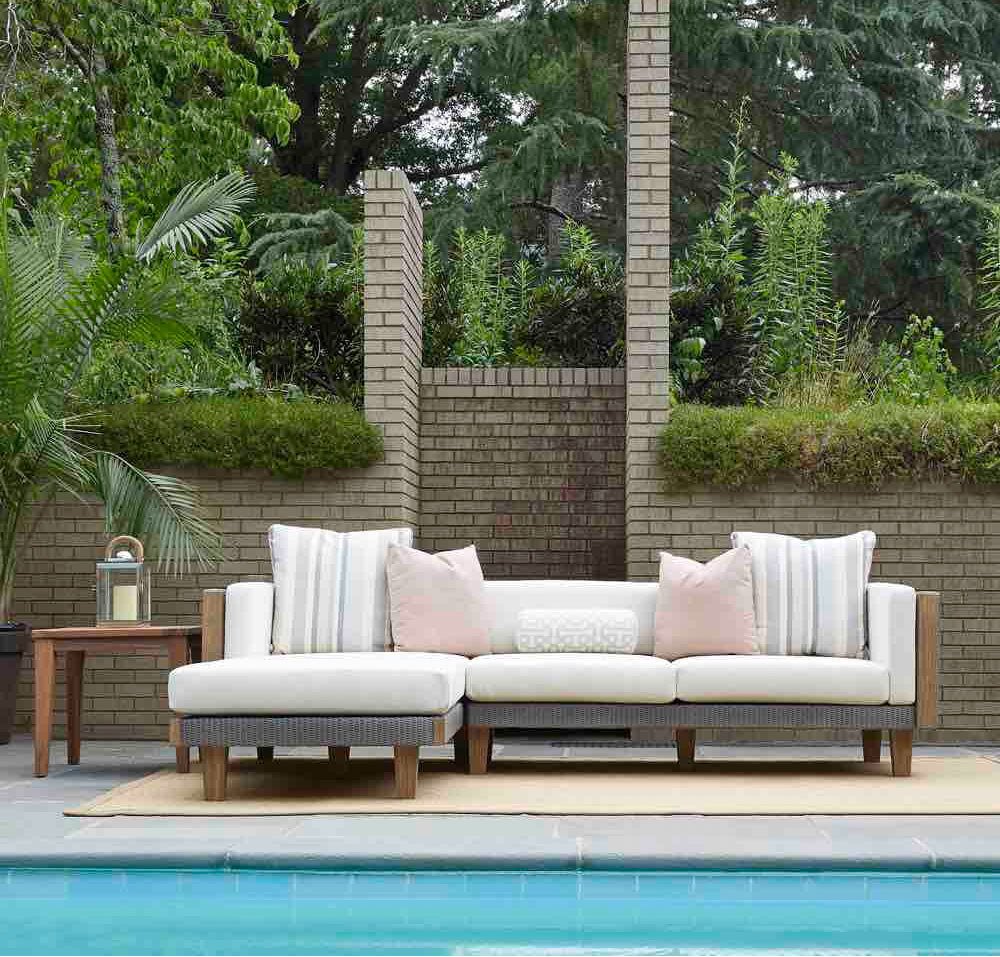 A couple of years ago, I visited Lloyd Flanders while on the Design Bloggers Tour at High Point Market. In the showroom, there was a glider that I pretty much refused to get out of. All I needed was a mint julip. The Catalina Collection was love at first sight. With its clean modern lines, it pulls at my heartstrings. Also, I'm obsessed with this swivel chair. I'd live in it if I could.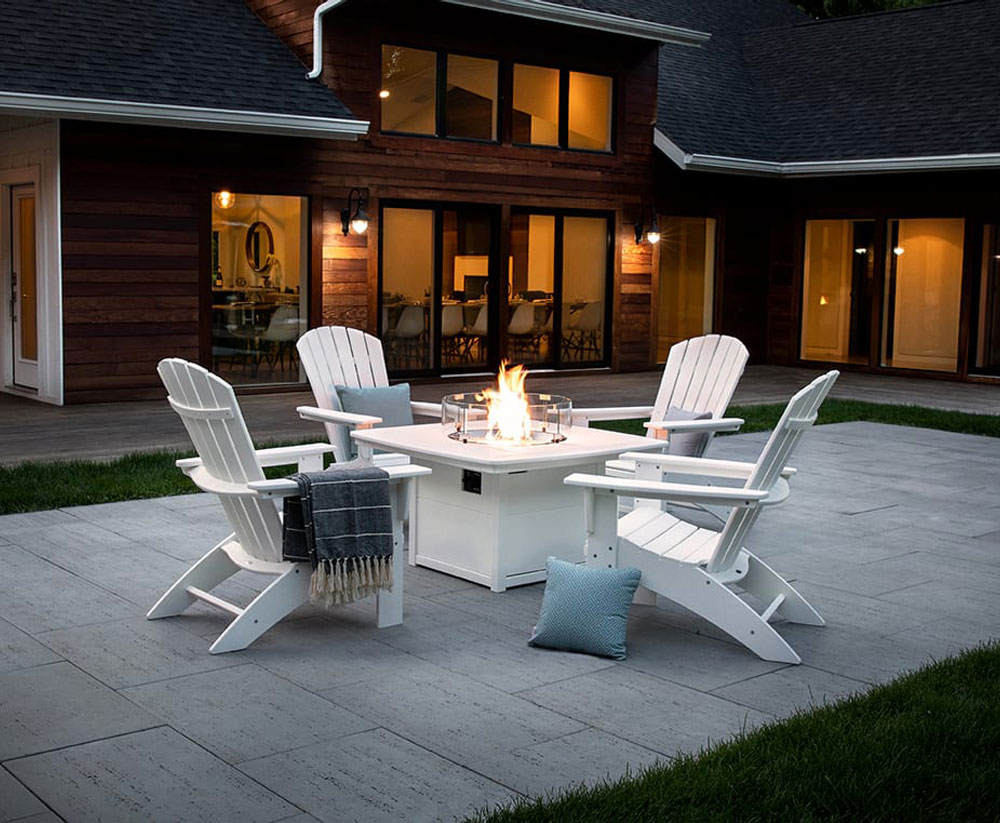 The last new-to-me company before we start shopping is POLYWOOD, an outdoor patio furniture brand with a mission to do something meaningful for future generations. They recycle on average 400,000 milk jugs per day and transform it into material used to construct Adirondack chairs, benches, gliders, and tables. Talk about sustainability. To boot each design comes in multiple color choices.
LET'S GET TO THE PATIO AND OUTDOOR FURNITURE SHOPPING ROUNDUP!
Looking to give your patio or outdoor garden area just a quick zhush, here's a complete roundup with my absolute favorite picks of trending home decor. Click directly on the objects to be directed to the source, or use the links below. 









Black Metal Chair With Woven Sides
Ivory Cantilever Patio Umbrella
Black And White Stripe Patio Sofa
Hurricane Candle Holder Vessel
Black Modern Fiberglass Planter
Black Modern Outdoor Dining Table