Beautiful Distractions No. 21
Last Updated on January 14, 2022
It's Monday, and today I'm tending to my sunburned legs. I did a whoopsie, and my non-sunscreened legs soaked up the rays while I was cleaning up the patio. Ouchies. Won't make that mistake again. Anyhoo, while my feet are up, I thought I'd pop in real quick for another edition of Beautiful Distractions!
Tomorrow, I'll be going live on Instagram with Cambria. I'll be styling my floating shelf over the wet bar 3 ways and also sharing a sneaky peek of a real behind-the-scenes look at the modern kitchen makeover on a budget. Mark your calendars and wish me luck. You never know what can happen during a live!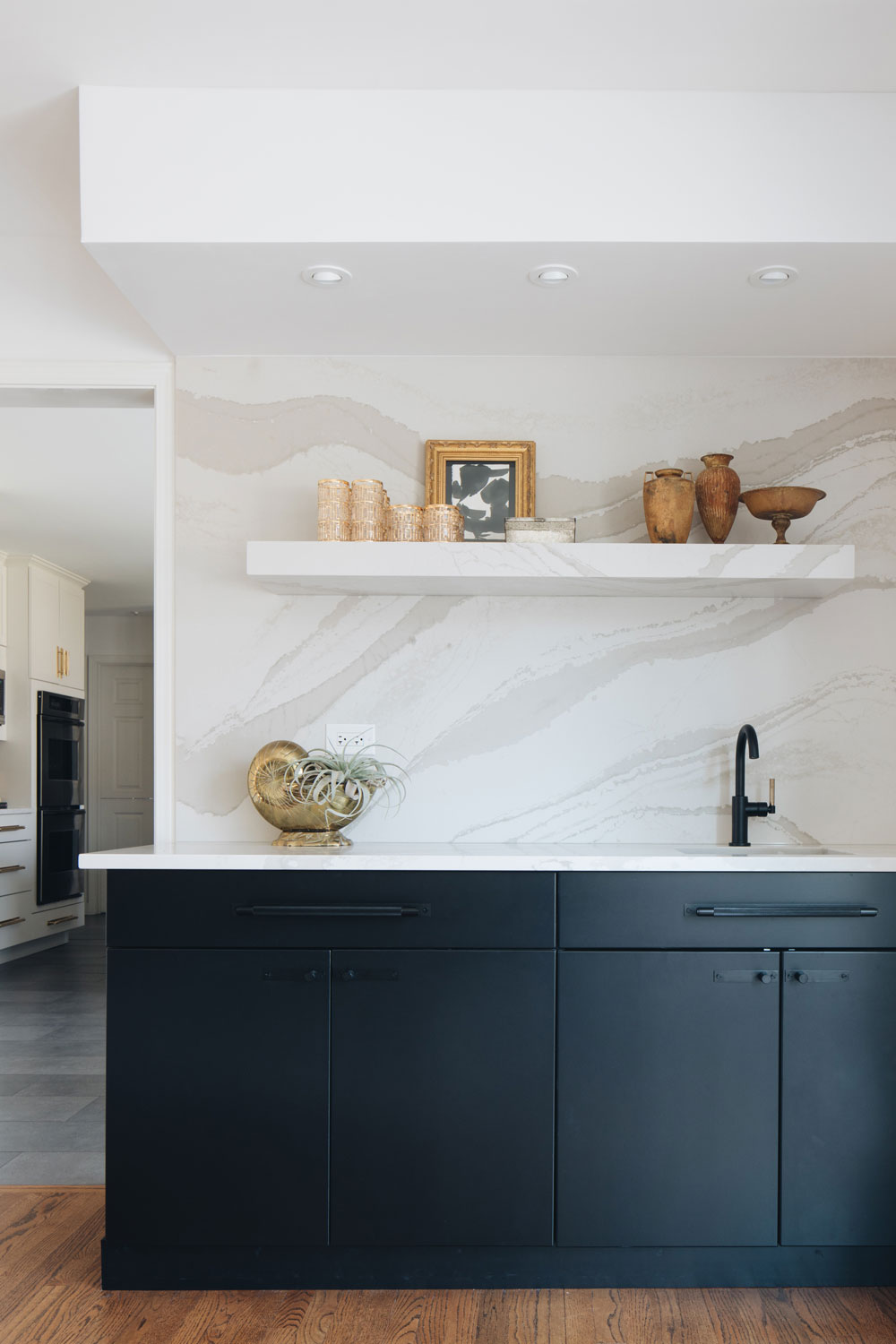 Photo by Stoffers Photography Interiors
The One Room Challenge will begin soon, and it was just announced that I'm one of the featured designers. The other week I announced that I'll be making over my home office and I will definitely be referencing this post by Bigger Than The Three Of Us on how to hide all those cables and cords.
If you're looking for a book recommendation, I just finished this book (so good) and cracked this one last night…which I could not put down. Legit fell asleep reading with my glasses all crooked. This first was a different way to reflect on life. The second started out with crazy suspense and after 100 pages, it hasn't let up.
These sweatpants are working hard during quarantine. Yup, I'm wearing these every single day, and I'm not mad about it.
This post about people, covid, and quarantine gave me all the feels.
Vogue got inspired by 14 cinematic lounge scenes.  You can recreate them yourself.
Sarah from Room For Tuesday shared how she organized her refrigerator and kitchen. I'm hella jealous. I know what my next project will be.
This easy DIY blew my mind. I just ordered up some art resin and will be trying it myself this weekend.
Presently, my bedroom is a storage space for the home office ORC. Yup, I'm doing the whole Mari Kondo technique, and let me tell you, there's so much that doesn't bring me joy. Once all the junk is sorted, I'll be revisiting this bedroom inspo post over on Boxwood Avenue to get my master bedroom spruced up.
While working on the patio, we discovered that we need a new grill. The Boy has his eye on this one by Coyote Outdoor Living.
Last night, I ordered this rad python phone case and I can't wait for its arrival.
These bold graphic wide-leg pants have my heart going pitter-patter. Definitely on my wishlist.
And finally, everyone is jumping on TikTok during quarantine. Here's a beginner's guide to TikTok tutorial and a fun little TikTok quiz over on Buzzfeed. Be sure to tune into the Instagram Live with @ericareitman this Thursday evening. I'll be dropping even more TikTok knowledge at 6 pm CST.