Spring Decor — Target Studio McGee
Last Updated on August 25, 2023
Unless you've been living under a rock, then you already know that the entire Target Studio McGee home decor collection sold out within hours of launching. There were so many amazing pieces that I missed out on, but the snow has melted and the spring decor at Target for Studio McGee has dropped. The outdoor patio furniture and spring 2021 Threshold line are lit, and I'm getting ready to scoop up my favorites. Here's what I've been drooling over.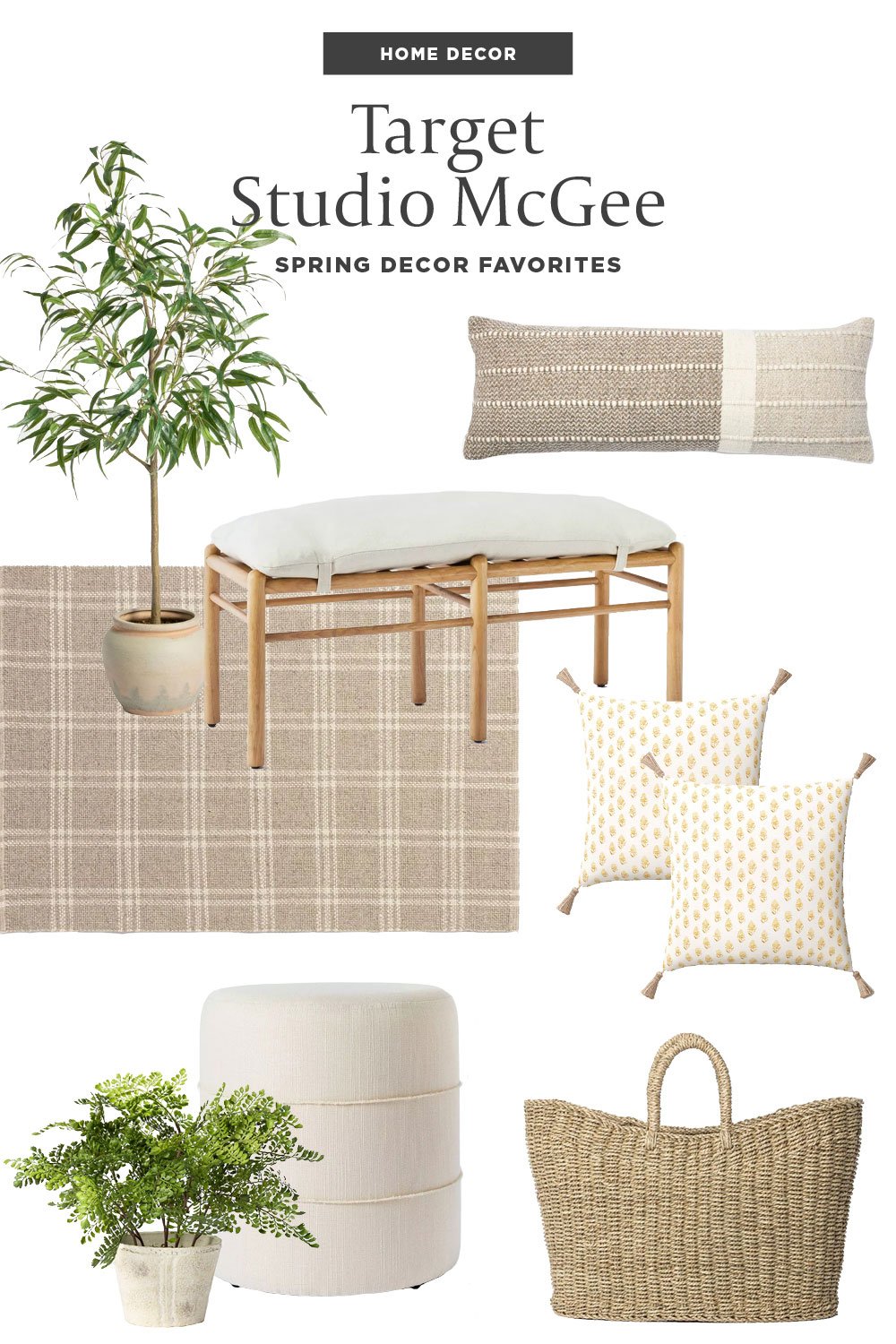 Spring Decor at Target Studio McGee
73″ Faux Eucalyptus Tree In Pot
Cream & Brown Lumbar Throw Pillow (no longer available)
Neutral Plaid Area Rug (no longer available)
Upholstered Bench With Natural Straps
Spring Block Print Throw Pillow With Tassels (no longer available)
18″ Artificial Fern In Pot (click here to find for more faux plants)
The way Studio McGee uses neutral decor, it fits seamlessly into almost any decor style. In the above roundup, I love how the plaid, mudcloth, and basket play together. The texture is so yummy. And are those faux olive trees? Shea McGee, you know the way to this gal's heart.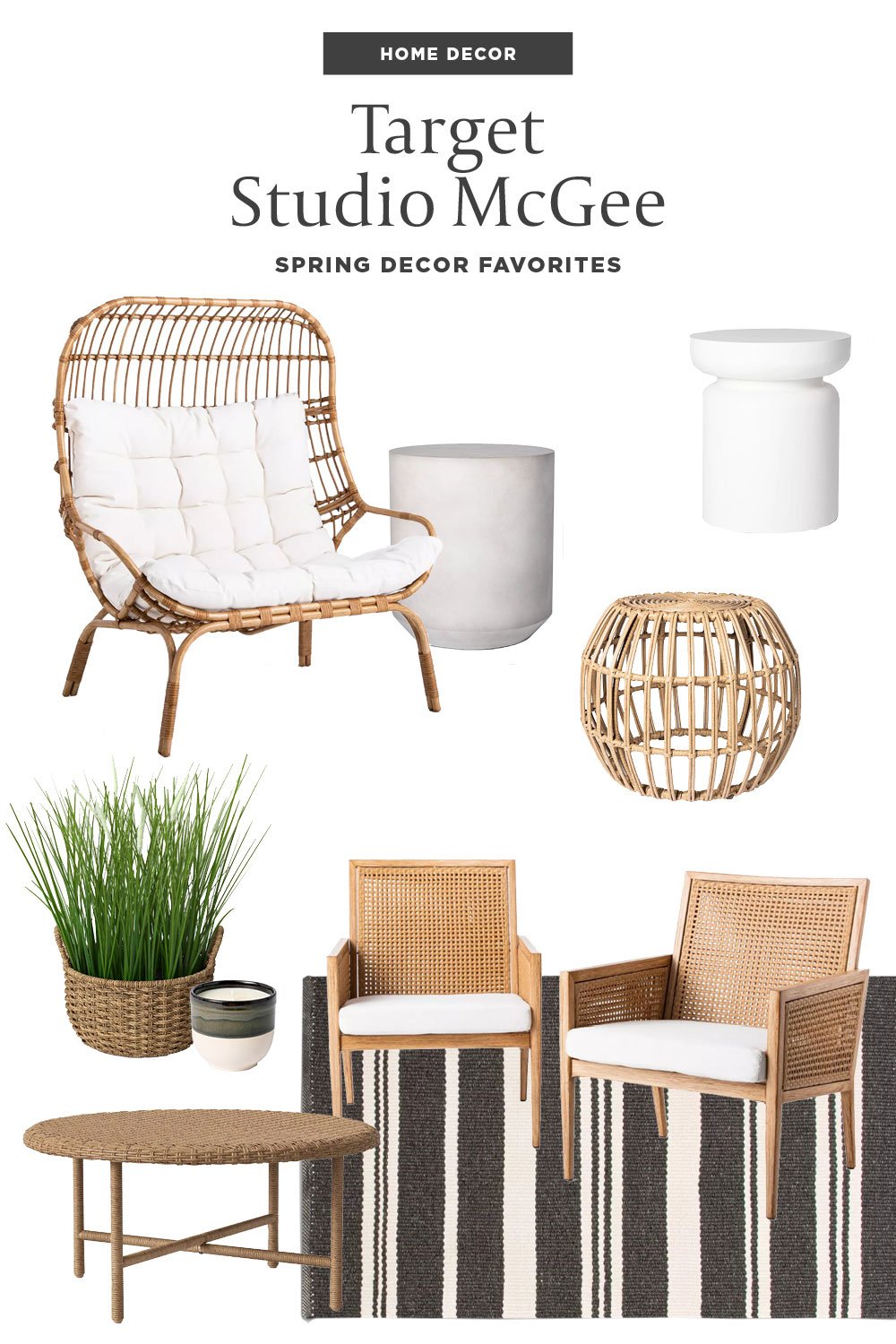 Outdoor Furniture and Patio Decor Target Studio McGee Favorites
Faux Rattan Patio Ottoman (hello little Franco Albini dupe!)
Turned Drum Patio Accent Table (no longer available)
Citronella Candle in Ceramic Vessel
Outdoor Black and White Stripe Rug
2 Wicker & Faux Wood Patio Accent Chairs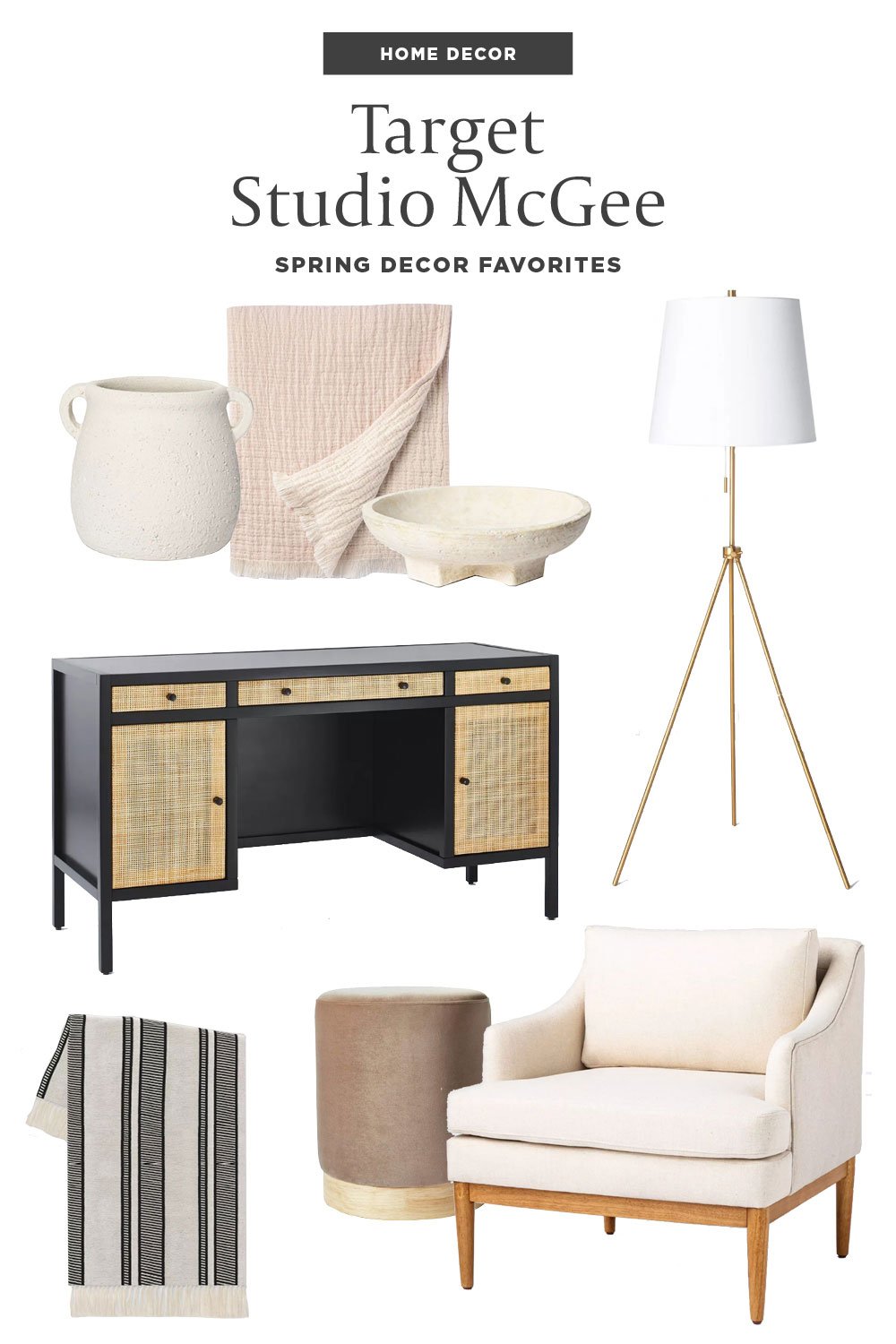 More Target Favorites
Reversible Gauze Throw Blanket (no longer available)
Terracotta Cross Based Off-White Bowl
Metal Tripod Floor Lamp (in brass or black)
Woven Throw Black Stripe Blanket (no longer available)
Upholstered Accent Chair with Wood (in Cream, Light Gray, and Dark Gray)
I expect this collection to sell out fast…because Studio McGee always kills it. What are your favorites? Any that I missed?