Lake House Makeover
Last Updated on January 4, 2022
After my dear friend Laura and I restyled a desk, we decided to do it again, but this time Summer from Simple Stylings joined in the fun! A while back, Laura wrote a post about *needing* to own a lake house because she had too many mugs…I said I'd move in as well since I had too many chairs (I like to save them).
Anyhoo, Laura was reminiscing about a small cottage in Lakeside, Ohio her family rented when she was young. Super cute with tons of potential, but I mean, it's a lake house someone rents out…it's going to look a tad bit worn for wear…a tad bit out of date. One day she looked it up on the good old internets and there it was, just as she remembered it and thought to herself, this place needs a makeover. See, Laura does this thing where she walks into a space, empties the room in her head, and fills it back up with fabby decor.
She got this grandiose idea to redecorate her old lakeside cottage, but timing, kids, summer, life in general, it was just too much. This is where Summer, and I enter the picture. Laura thought, wouldn't it be fun to include a bit of House of Hipsters and Simple Stylings in this makeover? Yes! Yes, it would Laura! Great idea! Suddenly, my mind started swimming with ideas.
So cruise on over to Avery Street to see how I redesigned the dining room and living room.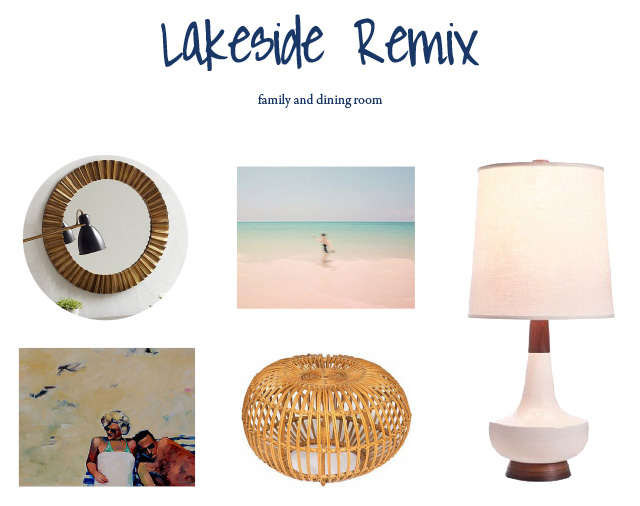 Discover More Home Decor Inspiration