Recreating My Living Room With Walmart Home Decor
Last Updated on September 19, 2023
This week we are digging into one of my favorite styles, vintage decor. To up the ante on this whole Brand Ambassador title, I asked myself, "Kyla, can you recreate your living room with only Walmart home decor?" Now you know, I decorate with unique, eclectic, one-of-a-kind pieces. I took a deep breath and said, "challenge accepted!"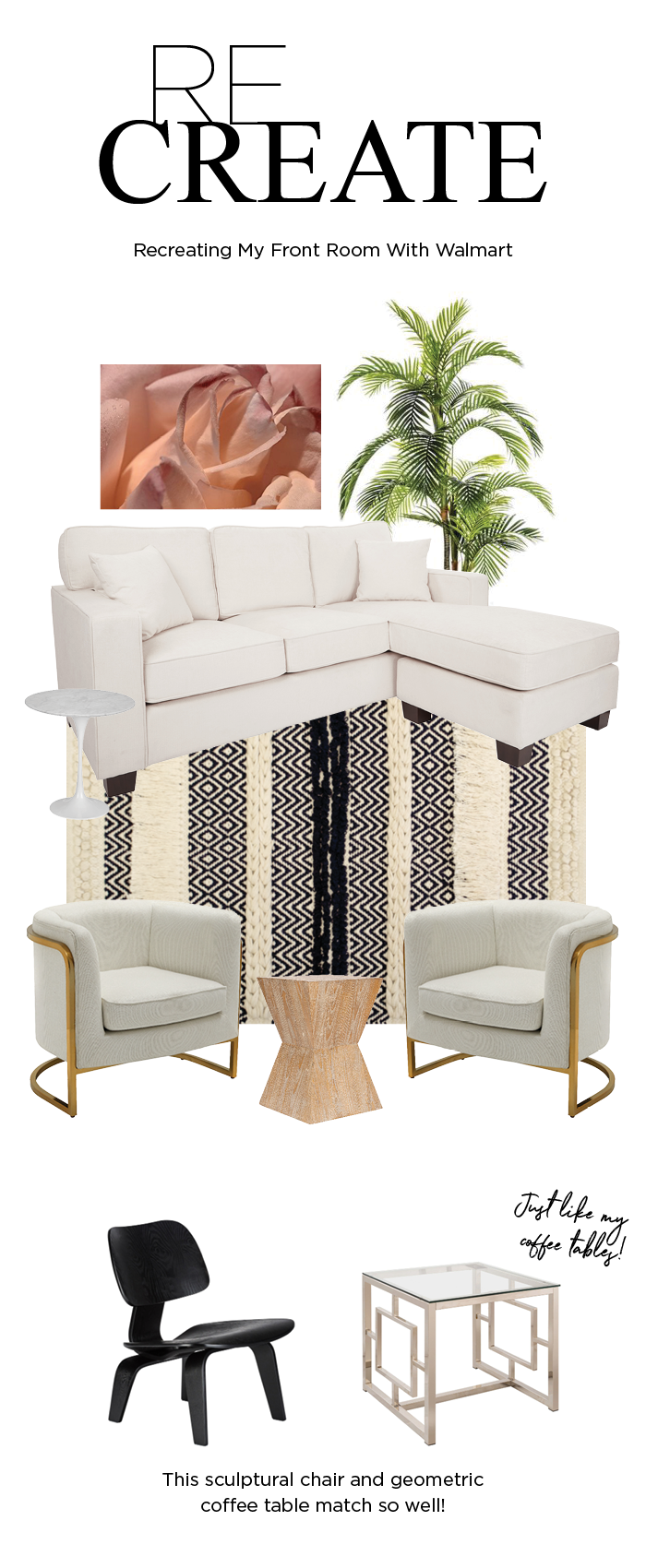 This post is sponsored by Walmart.
Now, if you stumbled over here via Instagram, you know I asked you to tell me the three Walmart items I styled into the existing decor of the front room. There are 2 pieces here.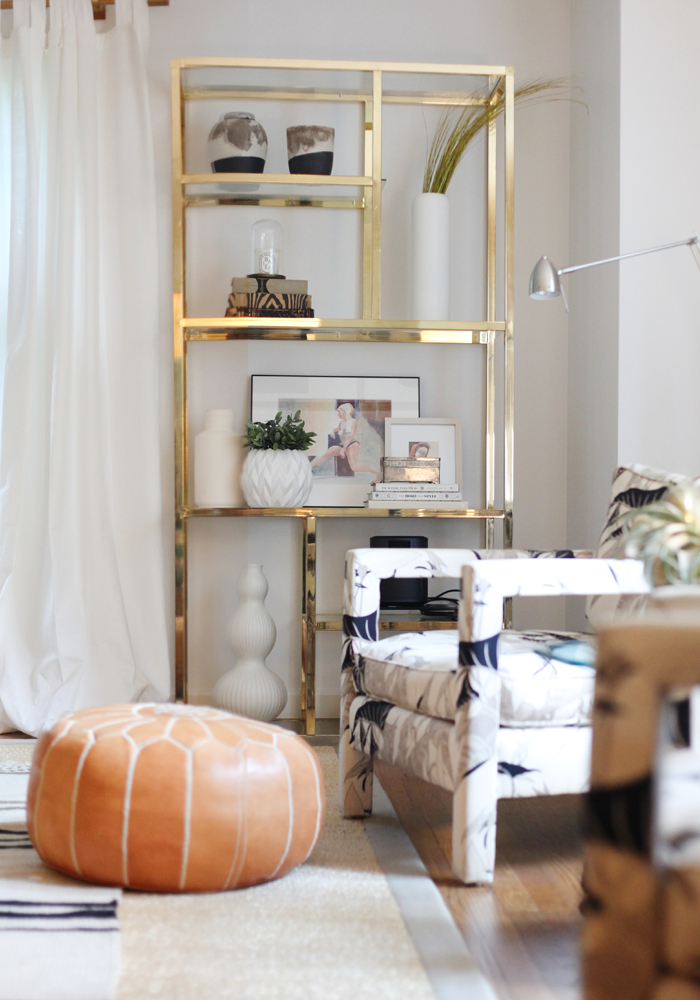 And one piece here.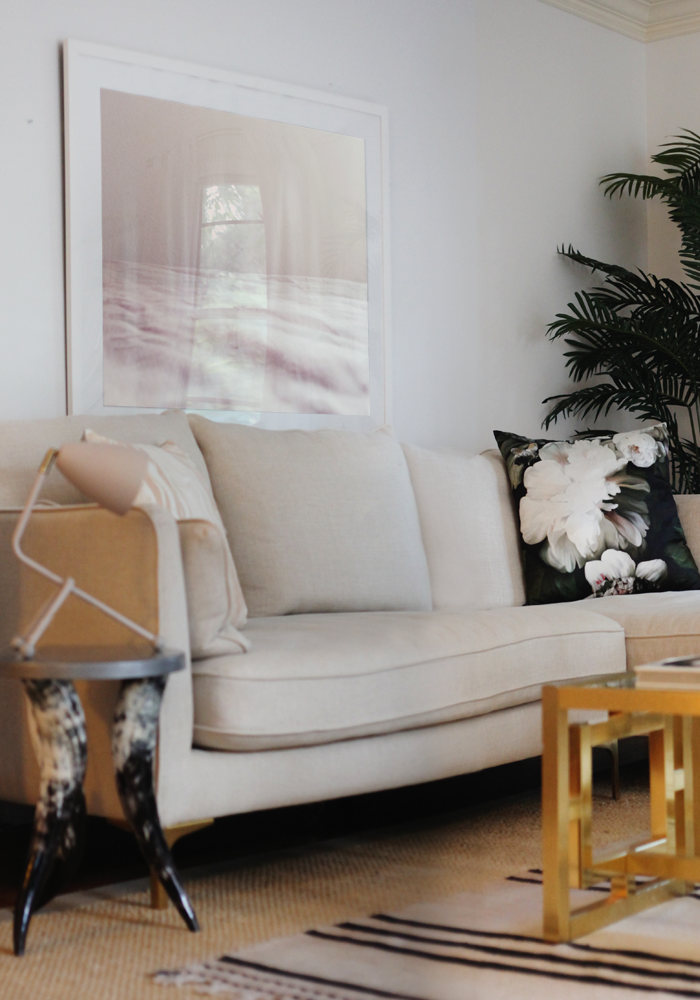 So now that you've had a refresh on the room, let's start exploring the home decor.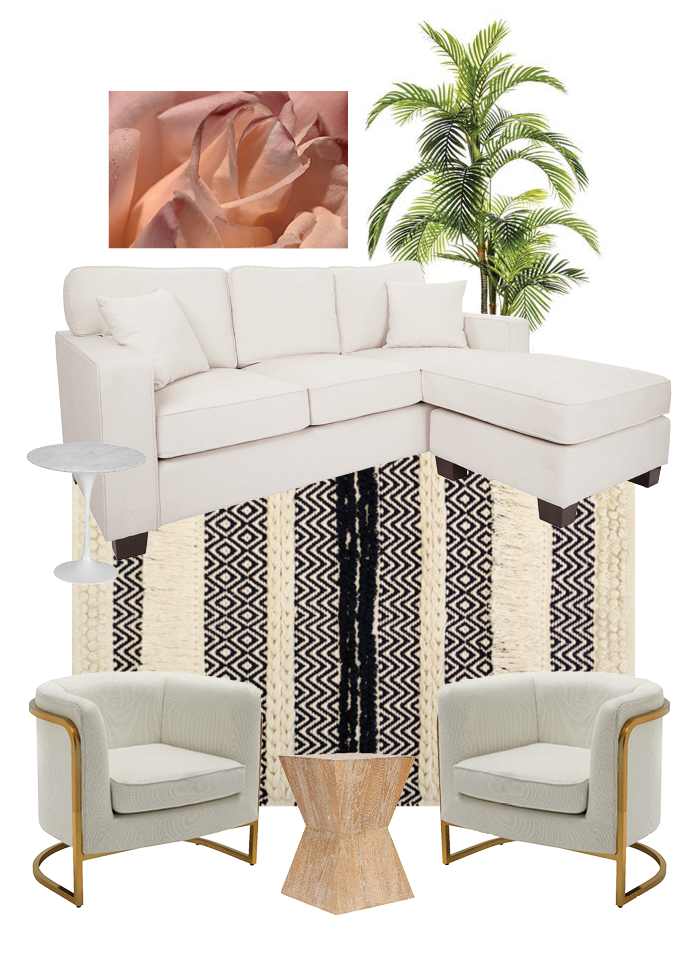 Pretty darn close, eh? Unfortunately, the parson chairs were mission impossible with their crazy floral pattern, so I chose these brassy club chairs that are super glam and fabulous. I'd have these babies in my home any day.


The ivory sofa with chaise paired with the black and cream striped rug definitely set the foundation for this copy cat inspo board.
What I thought would be tough to mimic was the wall art. But winner, winner chicken dinner! Abstracts layers of pink for the win.
The biggest shocker was being able to replicate my vintage Thonet chair and the two side tables I use as coffee tables. I mean srsly?!?!?!?! I was floored.
To complete the look, I needed a brass etagere. Guess who had one for me??? Ya, I'm not kidding. I popped that sucka into my mood board, added a few more accessories, and voila!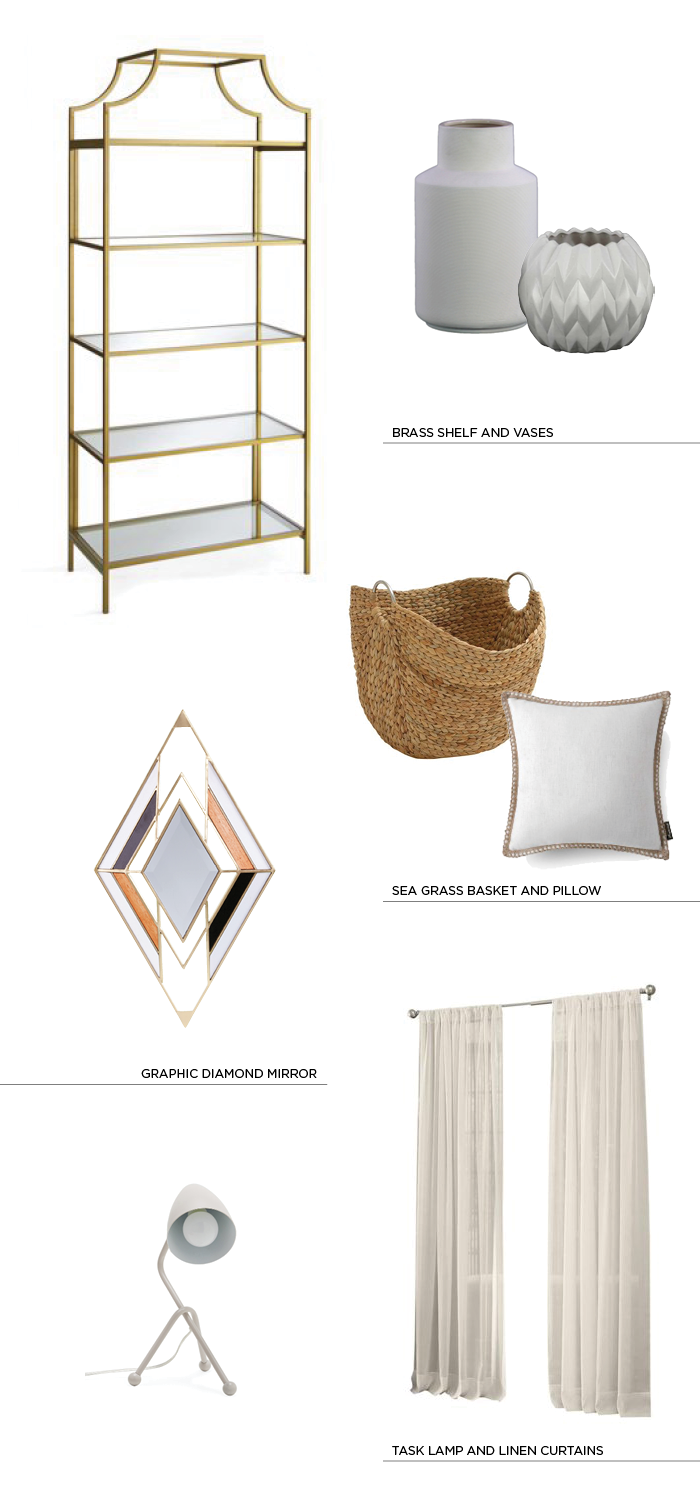 I'm pretty much swooning over that diamond-shaped mirror. At first, I thought it was stained glass. She's a beauty!


And there it is my friend! A full recreation of my front room using only home decor from Walmart. Do you think you can recreate one of your rooms like this? I'd love to see what you come up with!
More Eclectic Home Decor Ideas and Interior Design Tips
If you're looking to replace your ceiling lights, here are a few boob light alternatives.
Looking to decorate on a budget? Check out these clever ideas.
If you want to spruce your backyard, check out this round-up of the best outdoor patio furniture, and if you're on a budget, don't miss this affordable outdoor furniture round-up.
Ever second guess yourself on what rug size to buy for a living room? Here lie the answers you desire.
Wanna make your home look expensive when you don't have the luxury of a high budget? Try this!
Check out this list of Amazon Must Haves that I own, love, and can't live without — want more, check out all my Amazon Finds here.
Headed off to college? Check out these trending dorm room decor ideas.
If you have an awkward living room layout with a fireplace, try these 5 floor plan options out today.