This post is sponsored by Jonathan Louis. 
Today I have a before and after furniture reveal that is pretty much mindblowing. A while back, I wrote about a quest for the perfect TV watching sofa. When we first moved into the house, I had purchased a vintage sofa with the thought process of it's: used, it already has dents and dings, and I won't be sad when my kids wreck it. That thought process lasted for exactly 4 months.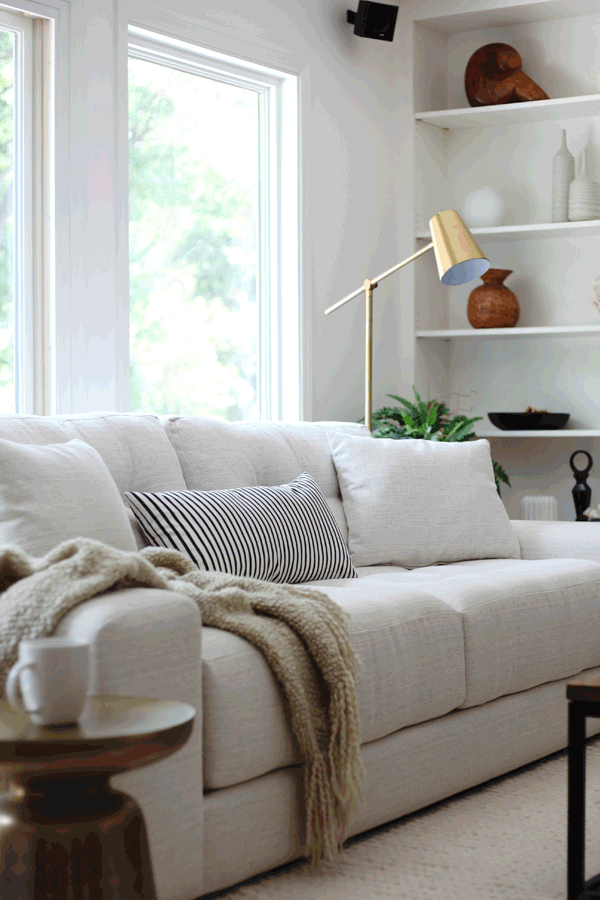 After daily use, there were 3 new holes in the beautifully patinaed leather and my son had used his fingernail to scratch words into the back side of the leather. It was also sat through and incredibly uncomfortable with its shlumpy cushions. I had made a design disaster, and we needed a new sofa…badly.
MORE AFTER THE JUMP…