Beautiful Distractions No. 14
Last Updated on May 18, 2023
Popping in for a quick share of things that have been making me smile lately and a few of my favorite finds!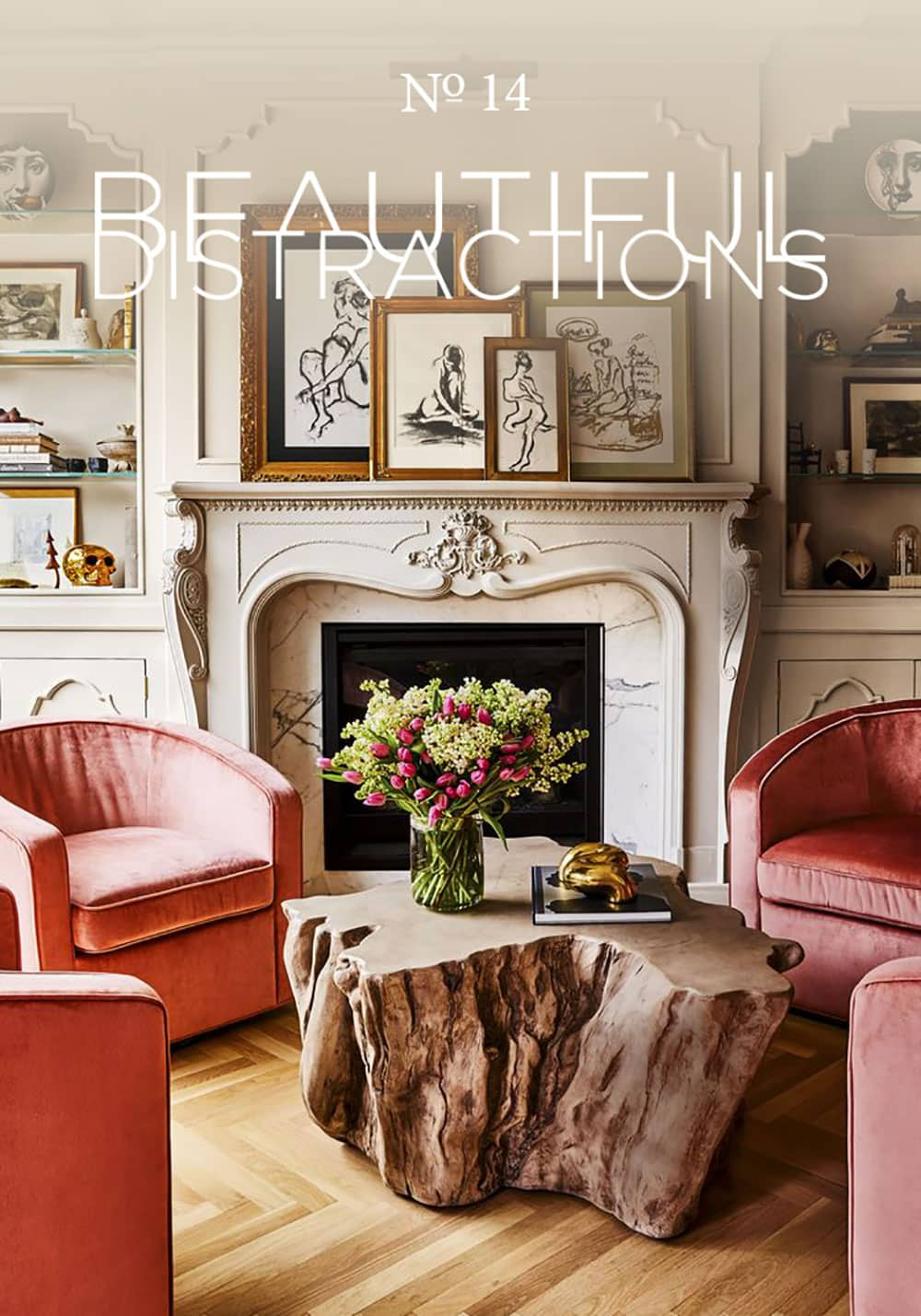 Image By Christian Harder
Holy moly HGTV's Alison Victoria's Chicago home gives me all the feels. You must check out the full home tour over on House Beautiful. The kitchen is to die for!
Speaking of kitchens…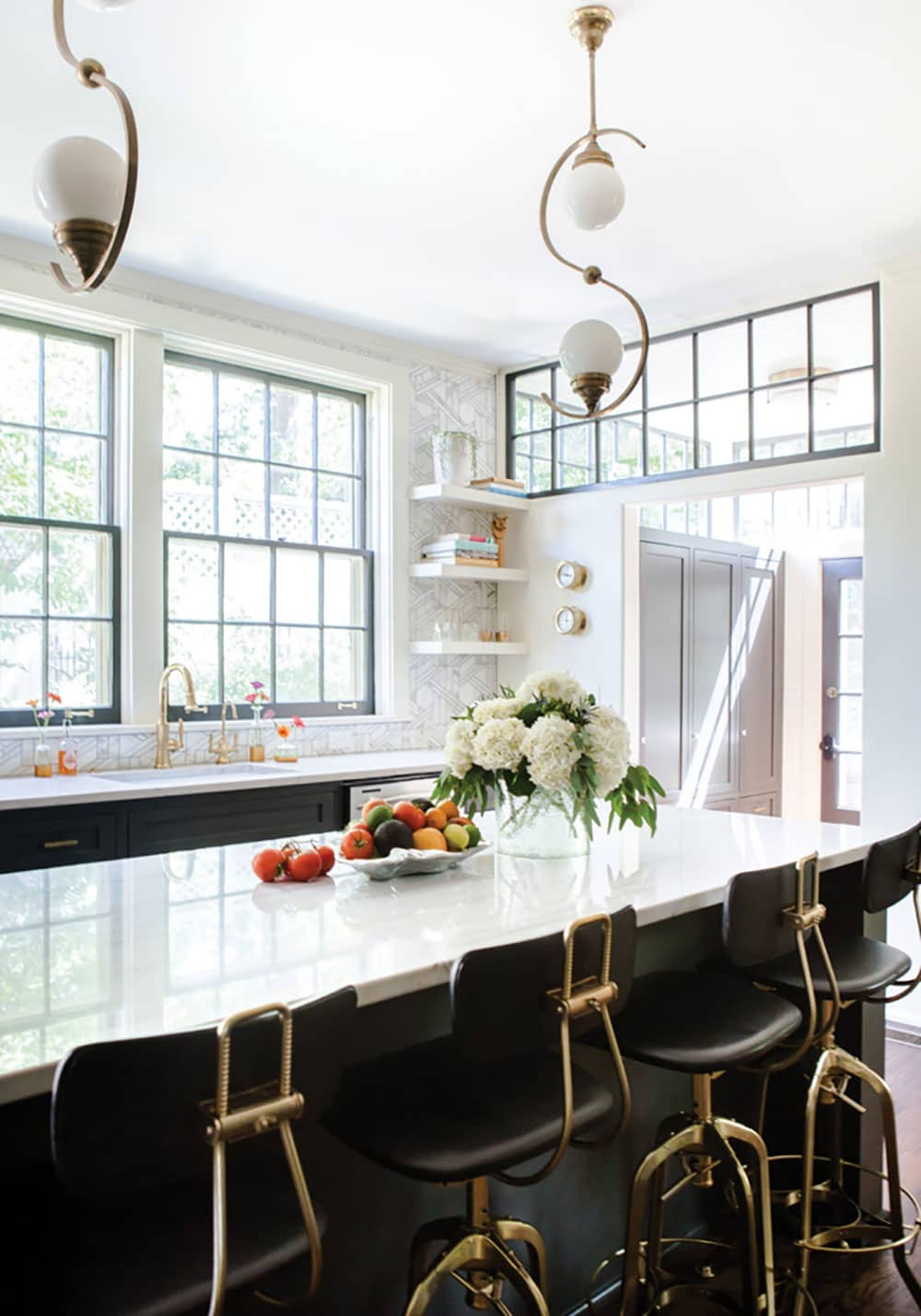 Design by Chickadee Interiors
You may have read between the lines and figured out that I'm giving my kitchen a facelift. Stay tuned for the mood board. These barstools and pendant lights have my mind spinning with ideas! Chickadee Interiors slayed this black and white kitchen. You can check out more of this gorgeous space here.
No time for love Dr. Jones! If you've only got 2 minutes, take this fun little Interior Decorating Quiz to see where in the US you should live. I got Michigan because I apparently chose pops of color with rustic, cozy elements.
Quick thank you to everyone who came out for the 3rd Annual Tag Sale. The turnout was beyond bonkers, and if you came, I hope you got some amazing treasures! Natalie of HomeEc Interiors snapped this pic, and at this specific point and time I was sweating and so frazzled but in the best way possible. Thanks for saying hello to me, Marianne, and Alison!

I've been seeing some really cool back-to-school dorm room items. If you have college-bound kiddos looking for some dorm room essentials, here are a few of my Walmart home decor top picks.
Last weekend I went down the Instagram rabbit hole and stumbled over a new to me clothing line called Detroit Is The New Black. I totally dig the typography and vibe.

I picked up this sweatshirt in natural (sold out) and black, but I think this cardigan is next on my list. Loving that throwback vintage feel.



Discover More Eclectic Modern Home Decor Ideas
Check out these 7 easy ways to make your home look expensive without spending much money.
Here's my brutally honest review of the Biltmore Country Club Barrington. You'll never believe what happened.
If you're looking for an Anthropologie mirror dupe, this is the round-up for you. I have 15 of my vintage-inspired gold mirror favorites for you.
If you're looking to buy vintage home decor, here's what to look for.
Behold, the most epic guide to vintage shops in Chicago.
I teamed up with my friends Sarah and Chloe to share my favorite vintage decor.
It's a wrap! The closet remodel final reveal is live!
Get some ceiling medallion ideas with this epic guide.
Rounding up the best faux olive trees that look real. I also have a full post dedicated to faux fiddle leaf fig trees and more faux plants that will fool just about anyone!
The best tutorial on how to record a TikTok.
If you're on a budget and looking for some cheap curtains, here's a guide to my favorites. I also have a round-up of affordable velvet curtains that are perfect for fall.
Add a bit of sparkle to your room with this disco ball decor.
Looking to update your closet with the best denim skirt? I've got a whole round-up that fits every budget.
One of my favorite summer cocktails is The Lime In The Coconut drink, Get the recipe.
Add a bit of texture to your decor with cane furniture.
Check out this post for comfy outdoor furniture.
Wrangle the everyday clutter with these modern decorative boxes.
Zhush up your bookshelf with a modern vase or two.
If your fireplace has you confused, here's some mantel decor inspiration.
Lilac is trending, so here is a full round-up of purple home decor. And if you love shopping by color, don't miss green decor.
Find ideas and inspiration for 70s glam interior design. Also, check out this round-up of trending mushroom decor.
How to calculate a rug size for a living room like a pro and never return a rug again!