Affordable Lake House Decor with Beachy Vibes
It's easy to get caught up in Pinterest's home decor eye candy, but the ever-changing revolving door of pillows, vases, and seasonal items can pack a punch into the wallet. I've been there and could not keep up with the Jones'…nor did I want to. That, my friend, is why I signed on to be a Walmart Brand Ambassador. They challenged me, over the course of the next few months, to choose my top affordable decor picks. Helping you shop by style and by room…and srsly, with treasures like this lamp for ONLY $9…challenge accepted! Oh, and be sure to check out how I recreated my living room using only home decor from Walmart. Today's challenge is to give my guest bedroom and beachy, coastal vibe with affordable lake house decor from Walmart.
Lake House Decor in the Bedroom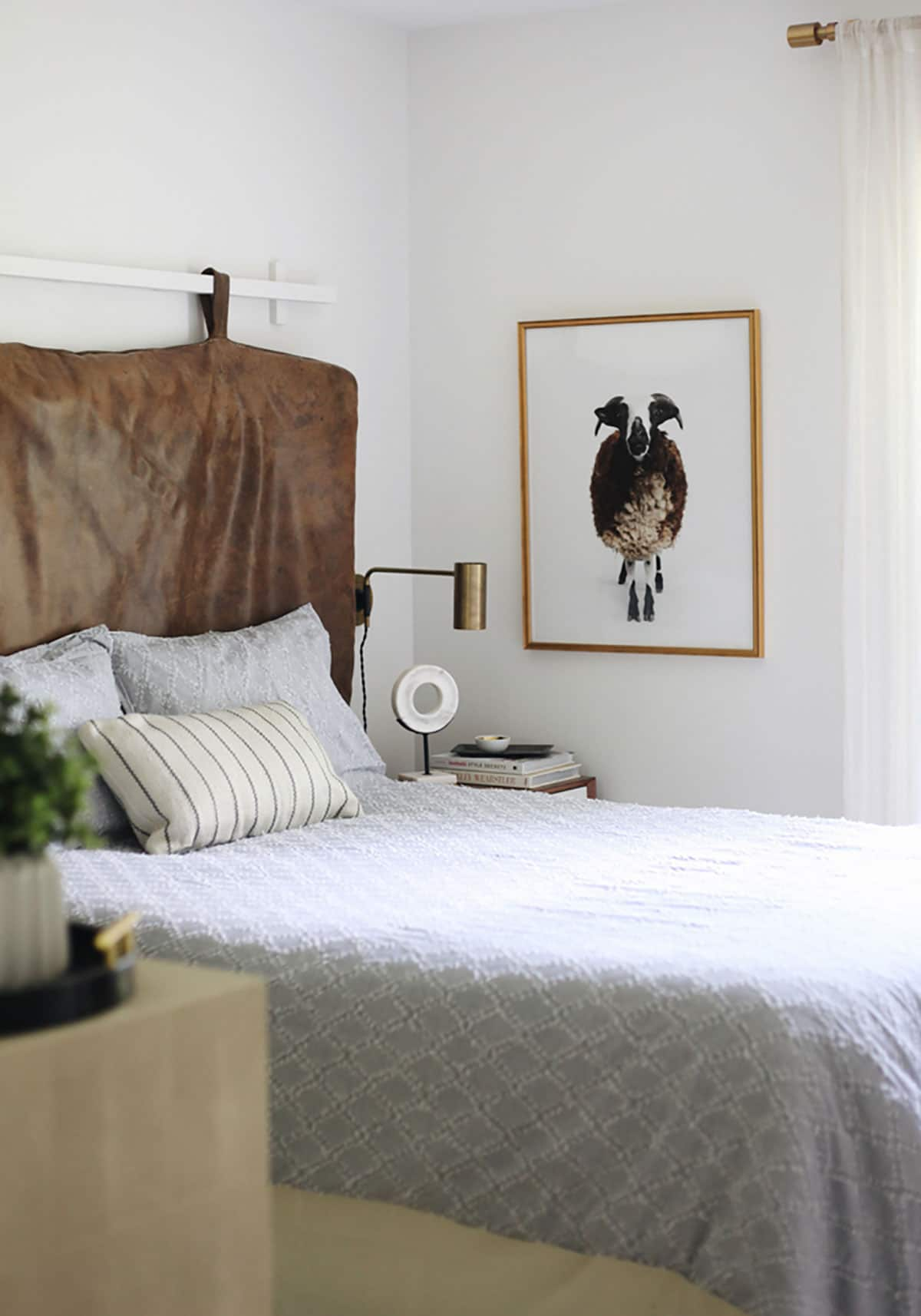 Today I'm channeling their Summer By The Lake House home decor collection, so before summer comes to a close, let's squeak in a beach look. Set the mood and dive in. Lake house living means casual, not fussy, and cozy. A few years back, I visited Camp Wandewega and decided right then and there I would own a little cabin by the water someday…fingers crossed. A fluffy knit blanket for a cool breezy evening on the porch (screened of course cuz this gal does not like mosquitoes). Or sitting by a campfire, a s'more in each hand. A little rustic and a whole lot laid back.
Affordable Lake House Decor with Coastal Beach Vibes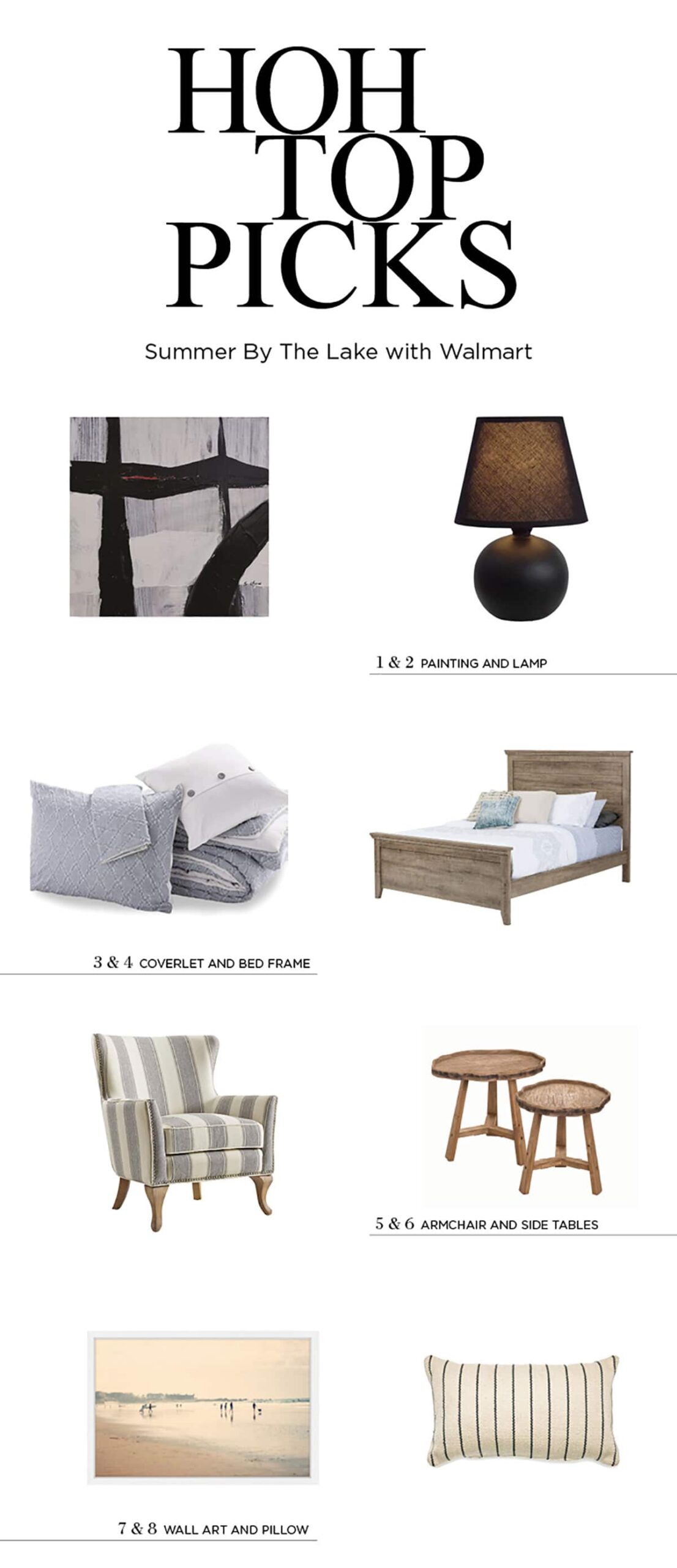 When I think lake living, I don't necessarily think true nautical home decor. Rather, I lean more towards texture and a neutral (surprise) color palette. Natural woods, sand, and summer time bluebird skies. I also love a nautical stripe, but more subdued than the true coastal themed white and navy.

Natural elements like this affordable decorative bowl, marble sculpture, and rattan lantern bring the outside in and add texture to your space.
To take this challenge a step further, I picked a few things for the guest room to see how they mixed in with the eclectic vibe and change the mood. Loving it! It's softer and cozier, right?!?!? I kept that black glam tray on the dresser from the Drew Barrymore Flower Collection at Walmart.

Affordable Lake House Bedroom Decor

Nothing says cozy like some ticking stripe bedsheets (which I've been searching for) and a cable knit pillow. I also love how the rope mirror brings in the essence of a boat and anchor without being overly literal.
This post is sponsored by Walmart. 
Discover More Decor Inspo On House Of Hipsters
Summer Table Decor from Walmart
Last Updated on October 26, 2022 by Kyla Herbes