14 Etsy Pillows I'm Eyeballin'
Last Updated on January 24, 2022
I got 99 problems but a pillow ain't one…well, that is until I try mixing patterns. Then I have all sorts of issues, but that's a totally different blog post. My workaround is if you buy enough pillows eventually you find the perfect mix. Solves all problems, am I right?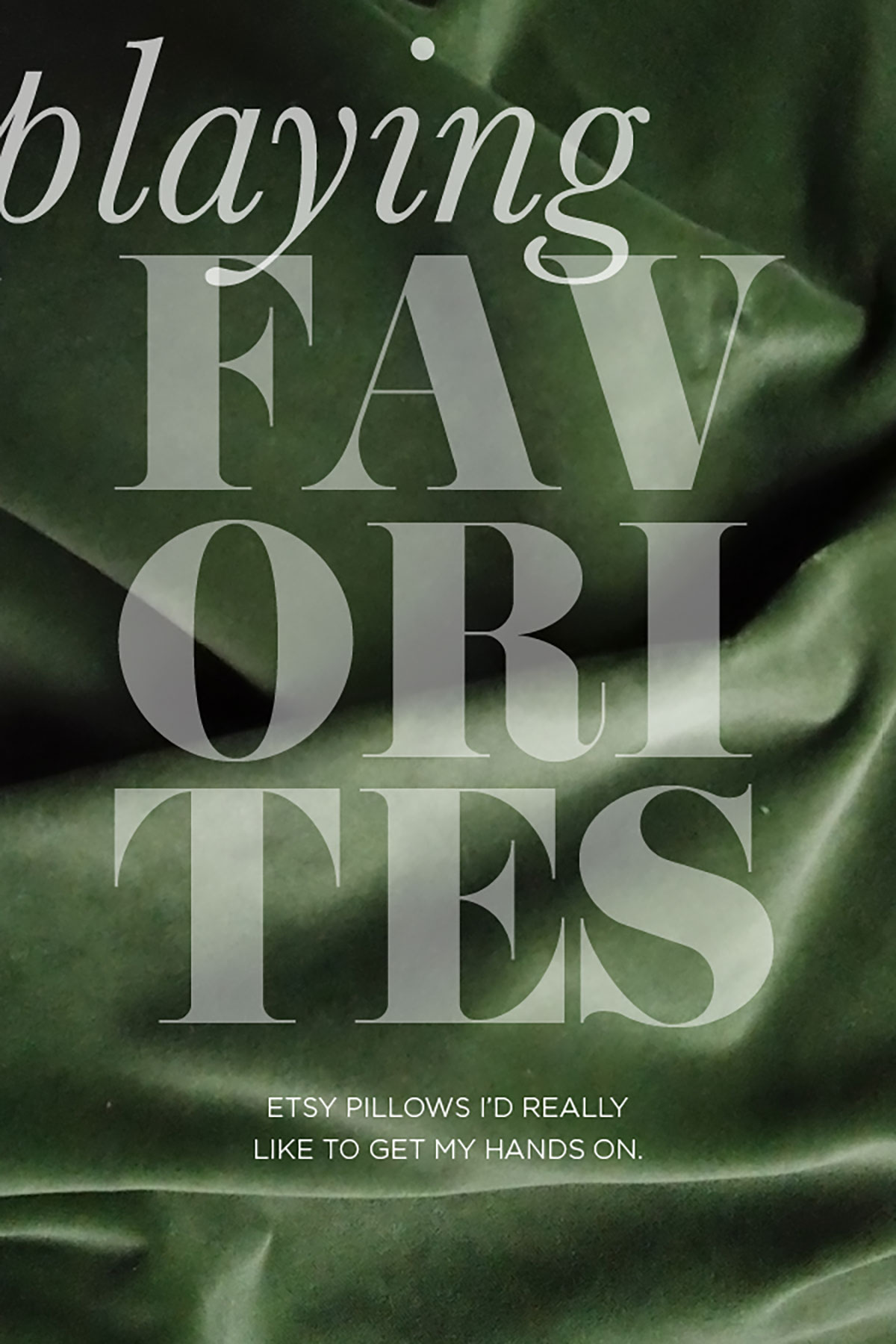 Most rooms in the new house are really starting to come together, and that means adding pops of color here and there. An easy way to do that is by adding pillows, but I don't like spending a ton of money…and believe you me, when you start looking at Pierre Frey, Schumacher, and Kelly Wearstler prints, those suckas can cost a pretty penny. Lucky for you, I wrangled together 14 Etsy pillows I'm loving right now. 
Favorite Etsy Pillows Round Up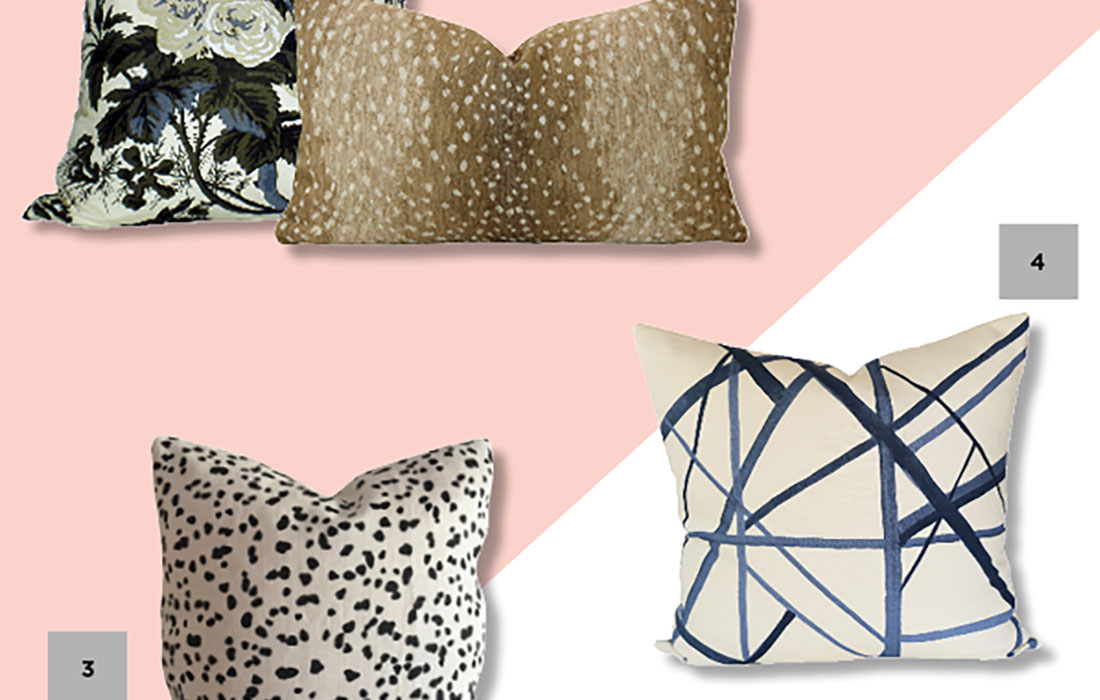 Ever since I posted the video of my office on Instagram a couple of days ago, I received quite a few questions about where I purchased the banana leave pillows. So I made it my mission to find you a few options.

Right now I'm looking at pillow combo 1-2 for the guest bedroom…which actually happens to be a complete and utter happy accident. I don't think I would have ever paired these two combos together…but, when I put the graphic together for this post, my head cocked to the side and I was like dang, this pillow combo kinda sings.

What do you think? Will the black and white florals go with the antelope print in this space? Oh, and in case you missed it on Instagram, up above is the vintage brown leather gym mat headboard. So far it's been hanging tight on the wall for almost 4 days and hasn't ripped out of the drywall. The Boy and I peek in there on the daily to check on it. Just in case. Since it weighs like 150 lbs, we're just waiting for it to come crashing down…hopefully, that doesn't happen while my mother and father-in-law sleep here. Try explaining that to the paramedics. BTDubs, if it successfully holds, there will be a DIY coming to the blog.
Ok, enough dilly-dallying about Kyla. Let's get to the good stuff. Where can I find these Etsy pillows? Ask and you shall receive!
1   ///   2   ///   3 (similar)   ///   4   ///   5 (similar)  ///   6   ///   7   ///   8   ///   9   ///   10   ///   11   ///   12   ///   13   ///   14
Click on the number above or shop the post below.
Find Home Decor Inspiration
Work From Home Office Makeover