Home Decor Under $100
Last Updated on August 25, 2023
Being stuck inside has me gazing at shelves and coffee tables, asking, "what can I do to make this a little more special?" The weather is changing and I want to freshen up little vignettes that now feel a bit stale…but we're also watching our pocketbooks here at HOH. So, I dug into the interwebs and found a whole lotta home decor favorites under $100. Many are under $20, some are under $50, and a few squeak in just under $100. Today I'm sharing my absolute favorite vases, pillows, trays, and more that fit almost any budget.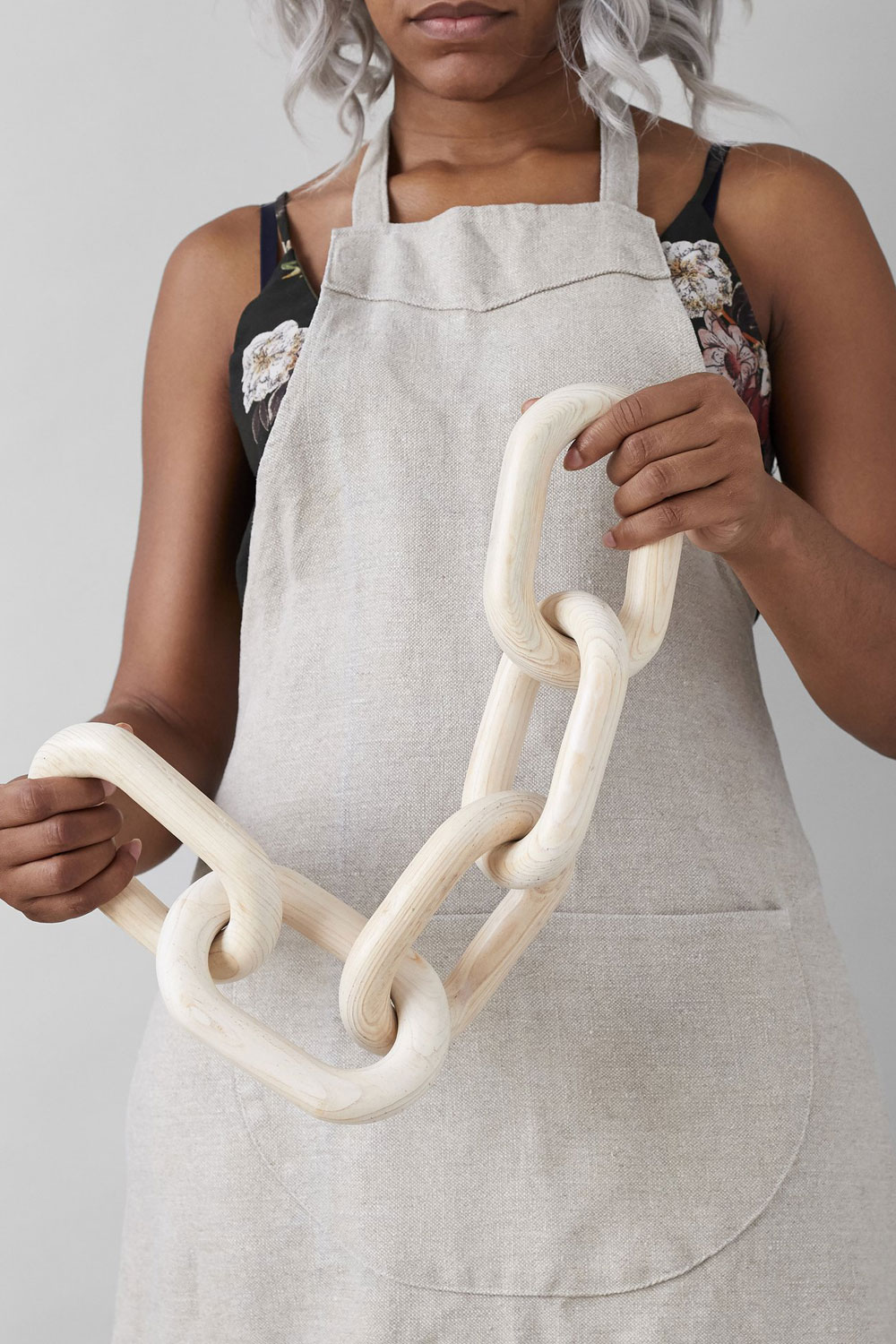 This pale wood chain is back-ordered for another 6 weeks because of Covid, but who can argue with Christmas in July? Yup, I order this pale wood chain link…there's a black one below too!
Click directly on the home decor items in the image to be directed to the source or use the links below. 


I couldn't believe my eyes when I spied that little nude figure vase. I bought 2 vintage vases just like this at the Randolph Flea and the vintage pieces coast WAY more! The one I found above is only $16 and is sure to add some quirky charm to your space.
I purchased this black pedestal bowl last December and had to include it in this roundup. It's one of those hard-working pieces that I legit could use in every room. In fact, I'm contemplating purchasing a second one to use in the dining room as a centerpiece.
That black and white pillow is being used in my One Room Challenge space, and I'm here for it! It squeaks in just under $100, but it comes with the insert and the quality is beyond good.



Behold a hide pillow for only $53…I'm loving the texture of this beauty. Those terrazzo pillar candle holders can talk dirty to me any day, and I love a box styled in my vignettes. They hide my clutter…remotes, coasters…I have this one in the front room, and I know for a fact that there is a scrunchie or two hidden away in it.



Black and Cream Ikat Velvet Pillow
Small Marble Bowl With Gold Crane
White Textured Box with Brass Detail
Black Iron Taper Candle Holders
Terrazzo Pillar Candle Holders
Black and Cream Ceramic Lidded Jar