Home Decor Instagram Accounts To Follow
Last Updated on June 15, 2023
A while back, a group of us talked about how all the big wig sites post who to follow on Instagram if you love home decor. Ya, ya, we all know Emily Henderson's Insta feed is fabulous. And how could we ever forget about Design Sponge? Oh, and always include SFGIRLBYBAY for some serious California chic eye candy. Don't get me wrong, I love all of these accounts, but let's dig deeper and find some undercover home decor accounts that live on the down low and ooze style.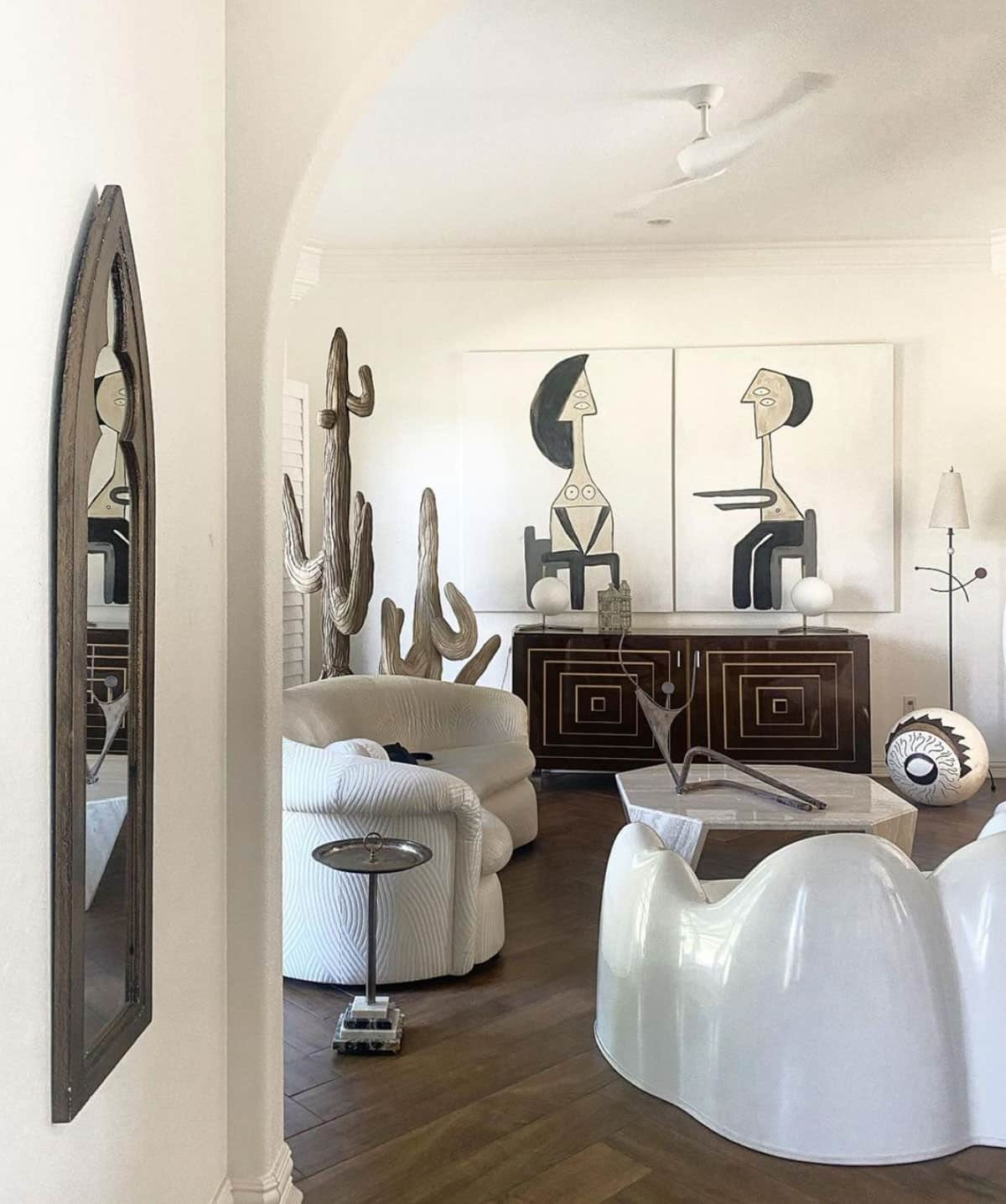 If you're on Instagram and you love home decor and interior design like me, you already follow Em Hen, Grace, and Victoria. In fact, you've probably been following them for years. I'm throwin' side-eye at you Domino, Domaine, Rue, Huff Post, and Apartment Therapy.
RELATED: Here is a list of other blogs I like to read.
There are so many other incredible home decor Instagrammers out there that should be recognized! Don't fret; I'm here to share my secret stash of daily interior design inspiration with ya. Here are my top 7 home decor Instagram accounts (that you may not know) to follow. Ready, set, gram! Wait, before you do that, I should probably ask if you are following me, House Of Hipsters? Go now, I can wait.
Home Decor Instagram Accounts You Should Be Following
1. Rosie Case
I'm not even sure where to begin with Rosie. Trying to describe her style is pretty much impossible, but I love everything about it. Rosie is a unicorn…rare and magical. Her Instagram account mainly focuses on her personal home decor, which oozes glam. The styling is on point in every nook and crannie…basically, her feed is an all-around feast for the eyes. When I grow up, I wanna be Rosie.
2. Dressing Rooms Interiors
Get ready to be inspired and bring your credit card because pretty much everything in Ariene's Instagram feed is for sale. This lady hunts some serious home decor. Vintage goodness on fleek. If you're lucky enough to live in Charlotte, NC, go check her out in person. But mitts off those pretty pagoda chairs and that black and brass table. Heart eyes for days!
3. Susana Ordovas
I found Susana from a @rosie.case IG shoutout and was blown away with all the bold wallpaper, black and white graphics, and pops of emerald green. Susana loves a good portrait, weird taxidermy, and has a dope take on some Dorothy Draper style. Her IG comes with a warning though…set aside about 6 hours of quiet time with a boozy beverage because you'll need it to soak up every detail.
4. Natasha Habermann
This lady had one of the most beautiful mantels on Instagram but has packed it all up for a brand new adventure. She just shared her trip to Cape Town, and now if memory serves me right, she is back Stateside. I can't wait to see what she does in 2017.
5. The Grand Apt
Meet Sarah Jacobson, the owner of a pre-war apartment in New York City's Lower East Side. Sarah gutted her entire space right down to peeling away all the plaster to show off a killer cool original brick wall dating back to the 1920s. She demolished everything: cabinets, tub, walls, plaster, EVERYTHING. Seriously, this lady has ballzzz, and it's been a treat to watch it all transform.
There ya have it! That's my list of 7 home decor Instagram accounts that hopefully were new to you. I'd love to know who like to follow. Comment below and let me know!


Find More Modern Home Decor Ideas
How To Find Your Style by creating a visual mood board on Pinterest
A behind the scenes look at the Better Homes And Gardens Style Maker event
More Home Instagram Accounts that should be larger because they're amazing!
Take a look at my new Estate Sale Finds, including two portraits that I'm obsessed with.
Behind The Curtain – I Have This Thing With Pink yup, the secret is out. It me!
I have some serious problems with Pinterest these days. Have you seen those little white dots on your pins?