Favorite Ceiling Medallions
For whatever reason, my How To Install A Ceiling Medallion tutorial blew up over the last couple of weeks over on Pinterest. It is trending hard here on HOH, and I'm being bombarded with the where do you buy them and what are your favorite ceiling medallions – particularly the one in my primary bedroom. So much so that I thought it deserved its own post.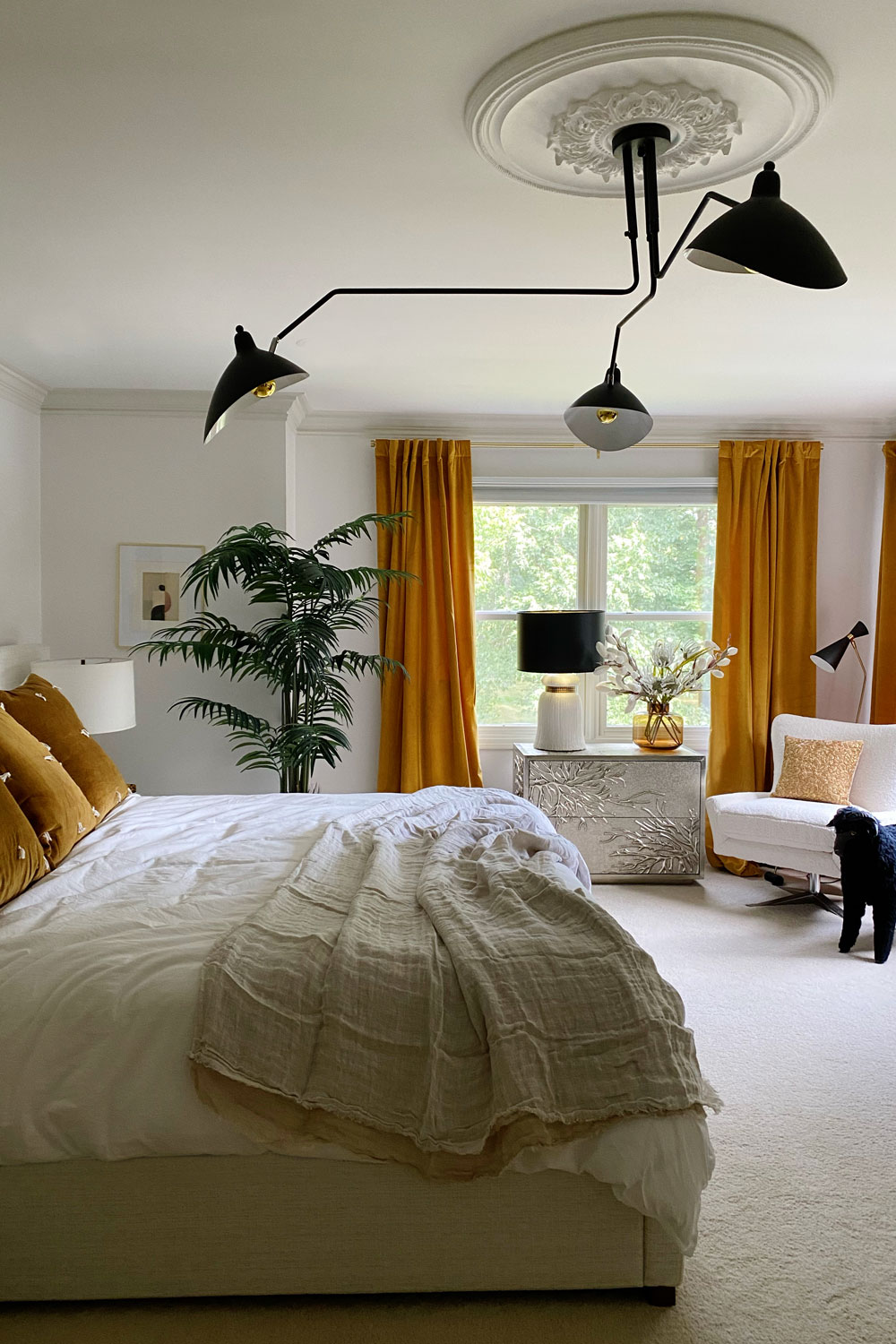 If you saw my post last week about the Phillip Jeffries black textured wallpaper then you know this room no longer looks like this. (If you haven't seen it yet, go back and look now. You do not want to miss it.) But, this before shot really shows off the ceiling medallion in the space. After purchasing ours, I dragged my feet on installing it felt like a daunting task. I envisioned a lot of cursing, sweating, and 7 trips to Home Depot. But what I thought would be a very difficult DIY, turned out to be a simple install. All it really took was liquid nails, caulk, and a couple of screws. If the only thing holding you back is intimidation, I say go for it!
The look of a medallion really elevates the room, and if you pair an ornate design with a modern ceiling light (like above), the juxtaposition is quite striking. I find the look of fussy mixed with sleek quite interesting, and it gives your space that je ne sais pas. Here's a round-up of my hands-down favorites with links below on where to buy.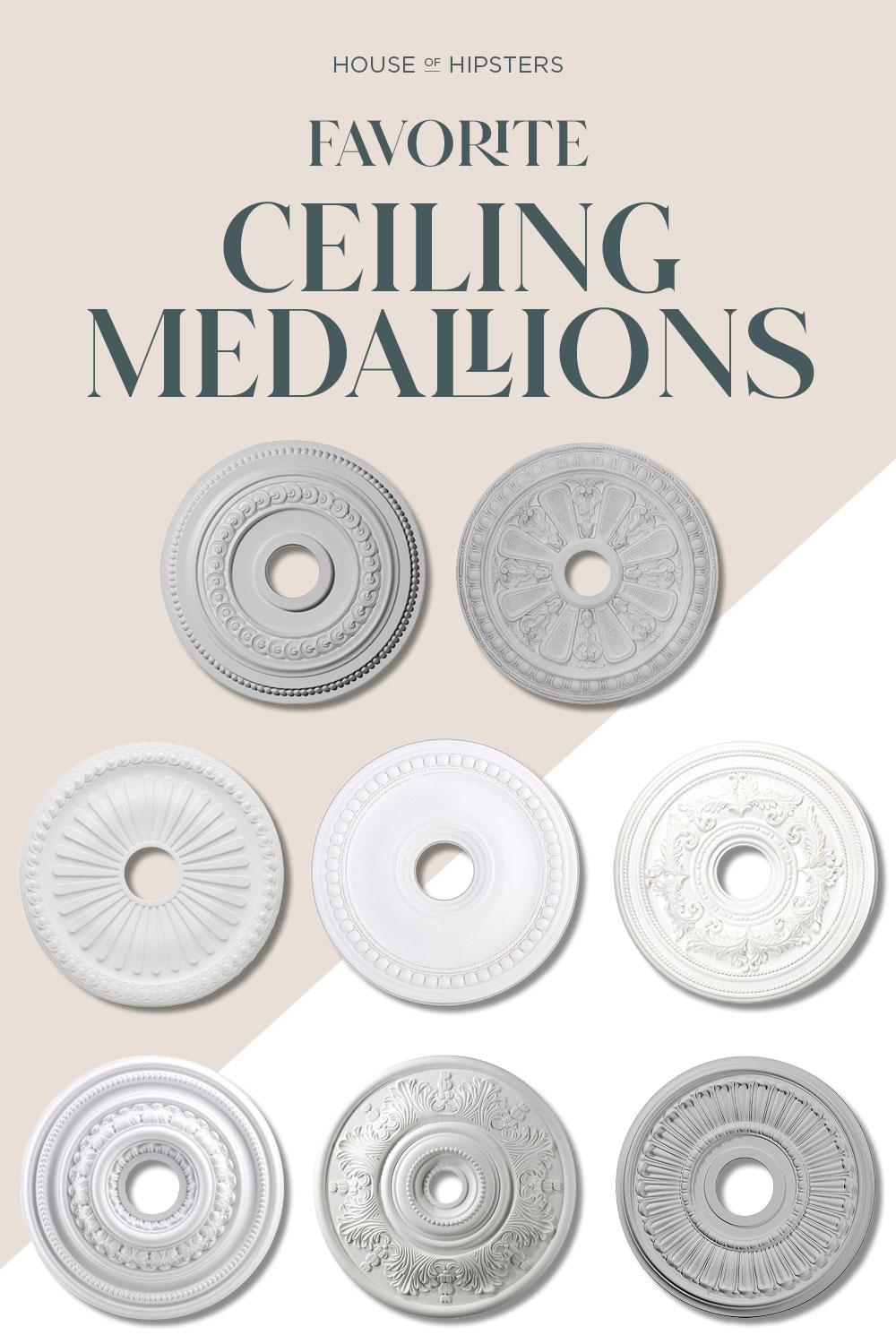 23-1/2″ Ceiling Medallion Lowes
20″ Farmhouse Ceiling Medallion
18″ Ceiling Medallion Home Depot
30″ White Ceiling Medallion Home Depot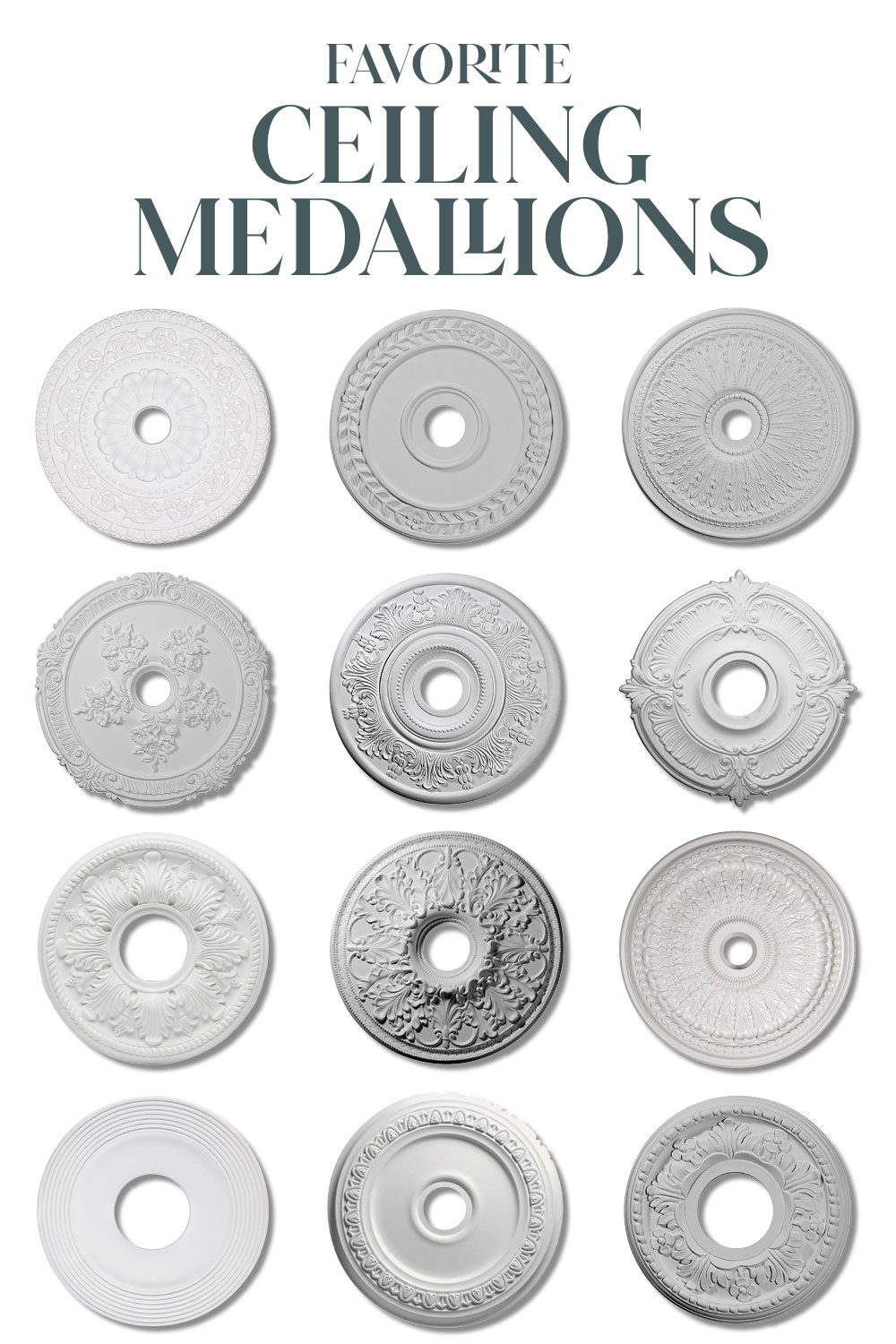 23-1/2″ Beaded Egg Ceiling Medallion
29-1/4″ Extra Large Ceiling Medallion
31-1/2″ Extra Large Ceiling Medallion
12″ Small Ceiling Medallion on Amazon


You may have noticed the medallion in my primary bedroom is not listed here, and that is because it is unfortunately no longer available. I tried my best to pick similar looks. Anyhoo, I hope this little round-up helps you find the perfect medallion for your ceiling. And if you have questions, don't forget to check out the post about how to put up a ceiling medallion. It's a great reference.
One last tip, you can paint your ceiling medallion any color! It doesn't have to be white like you see here. If you really want to make a statement, think about a bold color like pink! Paint the ceiling and the medallion for a tone-on-tone look. Or wallpaper the ceiling and pull a punchy color from the color palette.