Best Of House Of Hipsters 2020
Last Updated on August 25, 2023
You're probably like me, and ready to say good riddance 2020. In a nutshell, my biggest bummer turned blessing in disguise was closing my brick and mortar. Sad it closed but so happy I have more time with my family and blogging more. A post about the Small Business PPP Loans literally crashed my site because it received over 5 million unique hits in 4 days. My tiny little blog didn't know what hit it and that week was completely surreal. But let's get back to home decor. Before we say goodbye to last year, let's look back on your favorite home decor posts. Maybe you missed them. Maybe you want to revisit them again. Without further adieu, here's The Best of House Of Hipsters 2020 in review.
RELATED: Looking back on all the things you loved and hated in 2022.
Kitchen Renovation Reveal
I started out with a bang in 2020 with my Kitchen Reno Reveal. I teamed up with Cambria Surfaces to create one heck of a kitchen island. It was featured in House Beautiful and also MyDomaine. The design was a skinny makeover…meaning…we kept the existing floor plan. We did not change the positions of gas lines or water pipes, kept the existing floors (although I'd like to update them now), and the perimeter cabinetry was kept as well. Also, the only appliance that was replaced was the cooktop, although I've been eyeing this refrigerator. It's stainless steel and you can change the color, hardware finish, and add a glass door.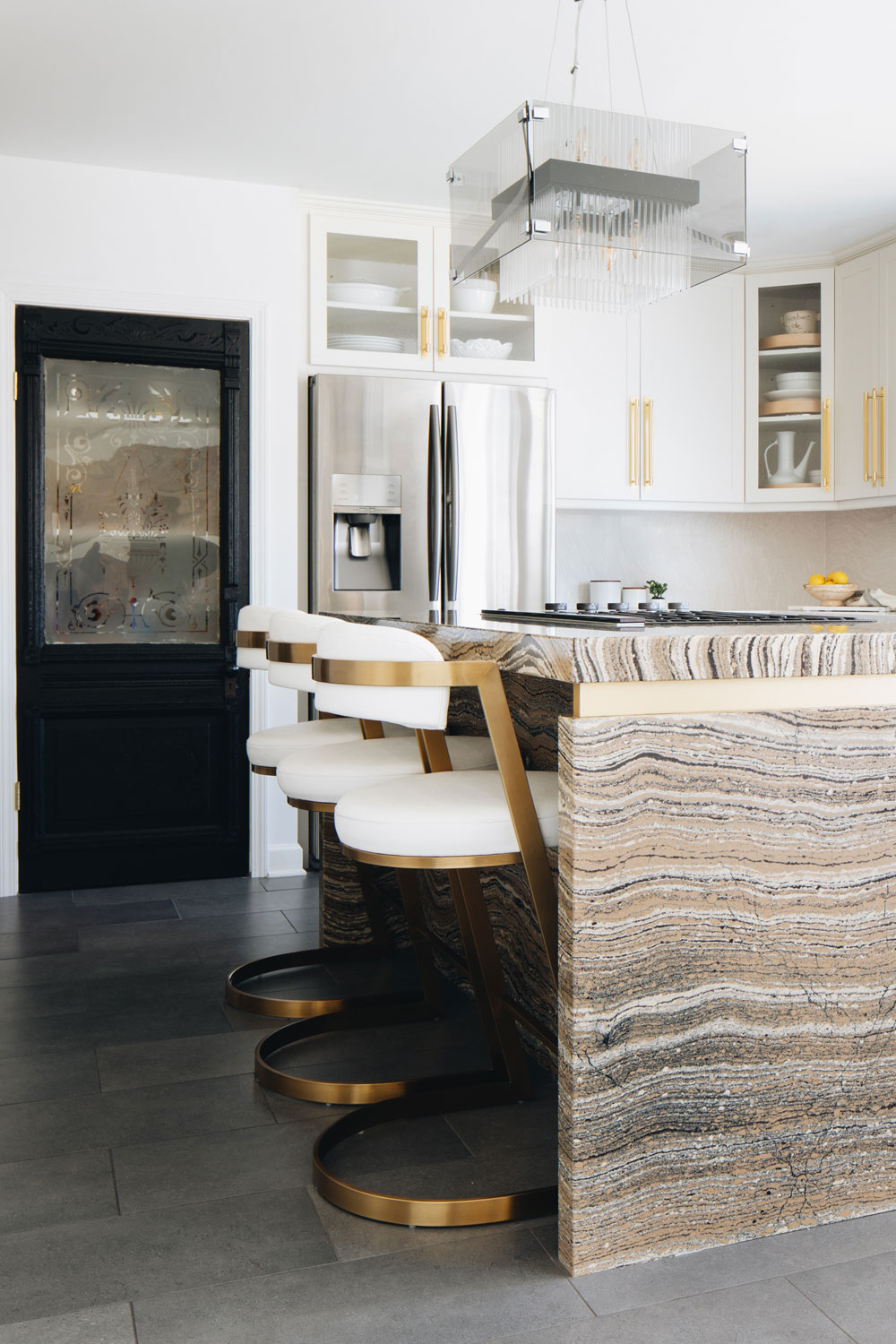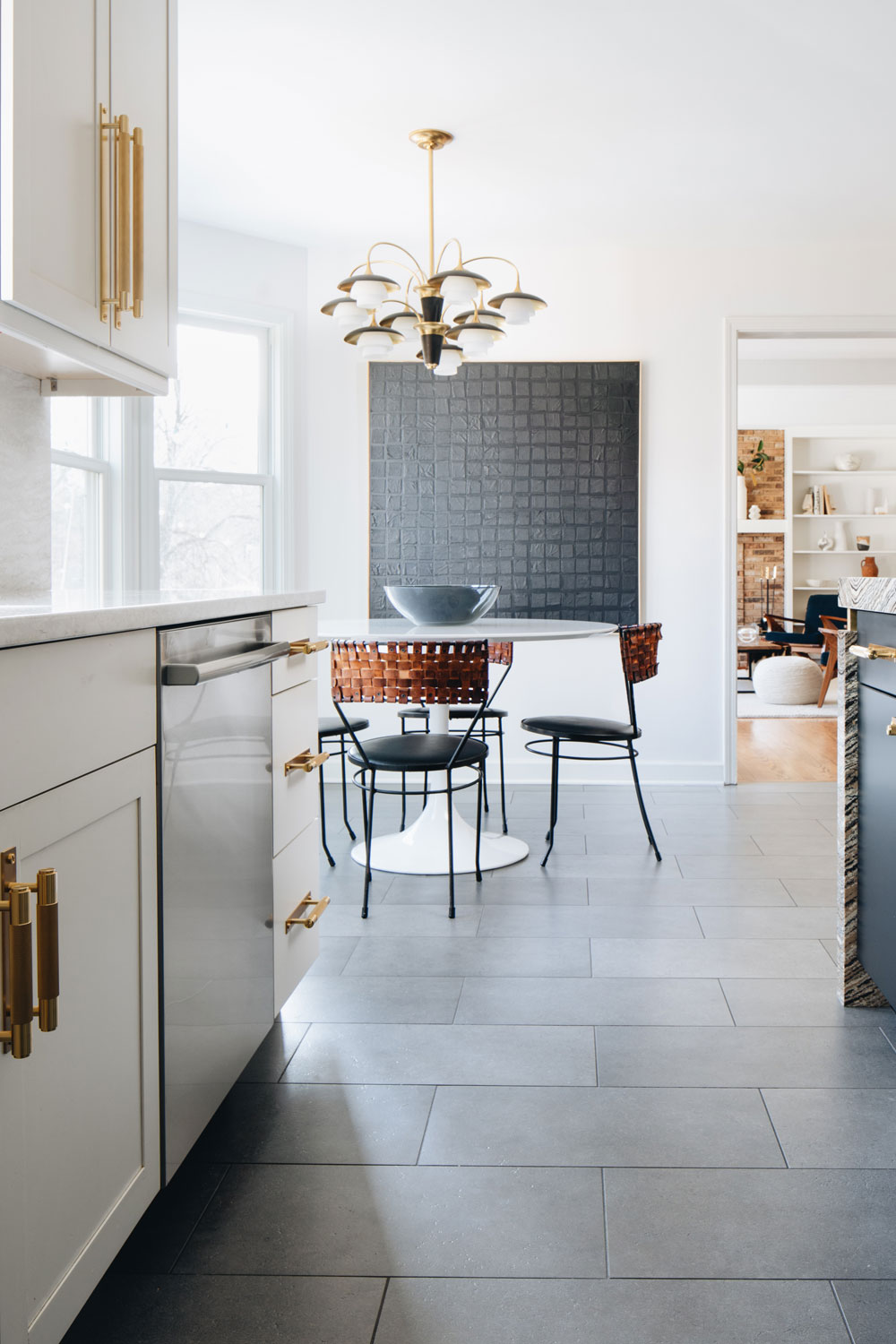 Island Stone – Clairidge by Cambria
Countertop and Backsplash Stone – Ironsbridge by Cambria
RELATED: Sharing a behind the scenes look at how we built the floating stone shelf. Take a peek!
Best Interior Design Books
You might like home decor books more than I do! This well-read roundup of interior design books was a heavy hitter. And let me tell you; there are some good ones in here. If you missed this gem of a post, go check it out. You won't regret it.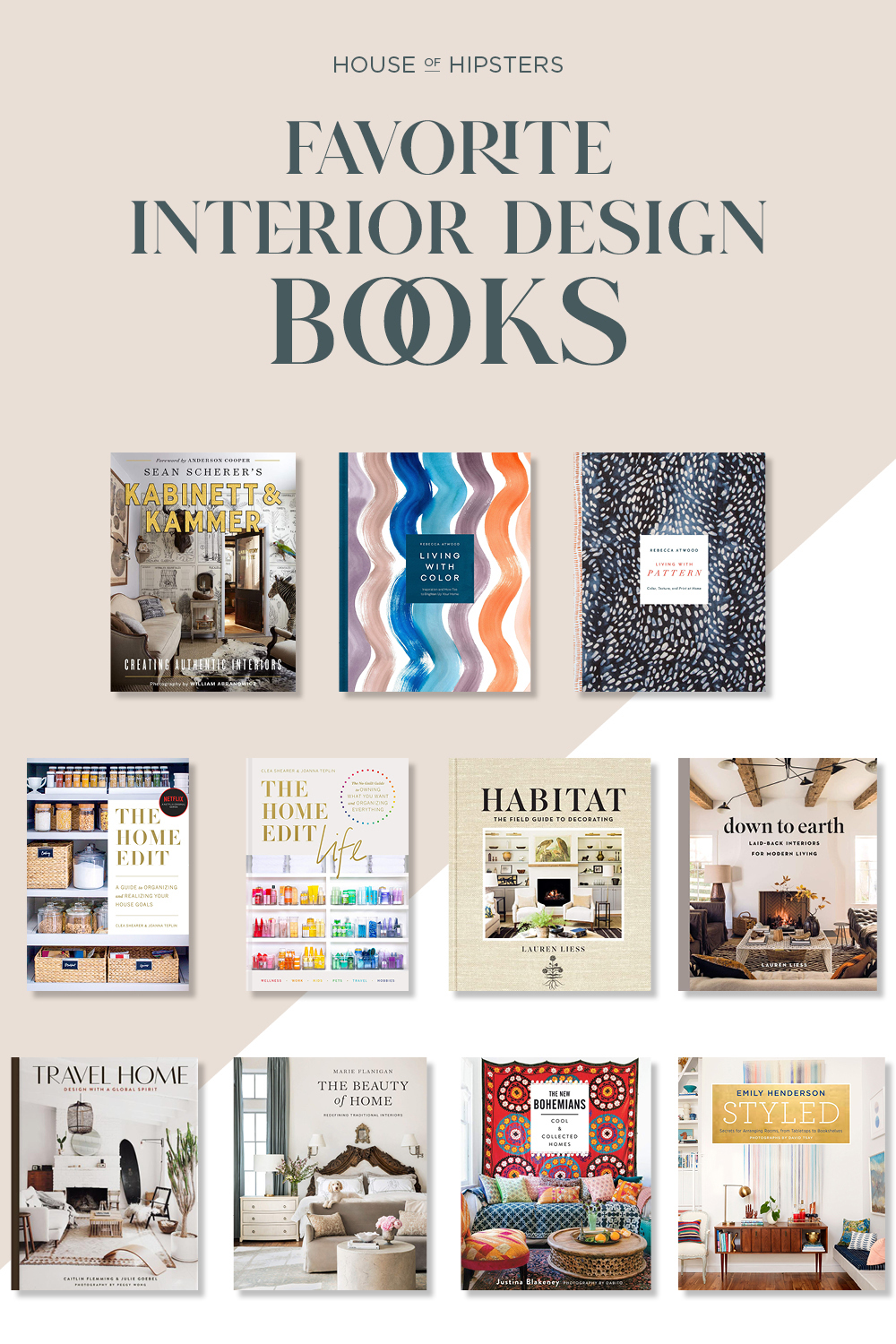 How To Record Multiple Clips In TikTok
TikTok exploded onto the scene during lockdown and you wanted to know how to record multiple clips. This tutorial was in high demand via Google. I think everyone and their mother visited this post. Curious about you though…is this something you want to see more of? How to's on social media? I speak at conferences every year about Pinterest, Instagram, and Tiktok, but I forget that may you want to learn more about the platforms and how to grow your following as well. I'd love your feedback on this.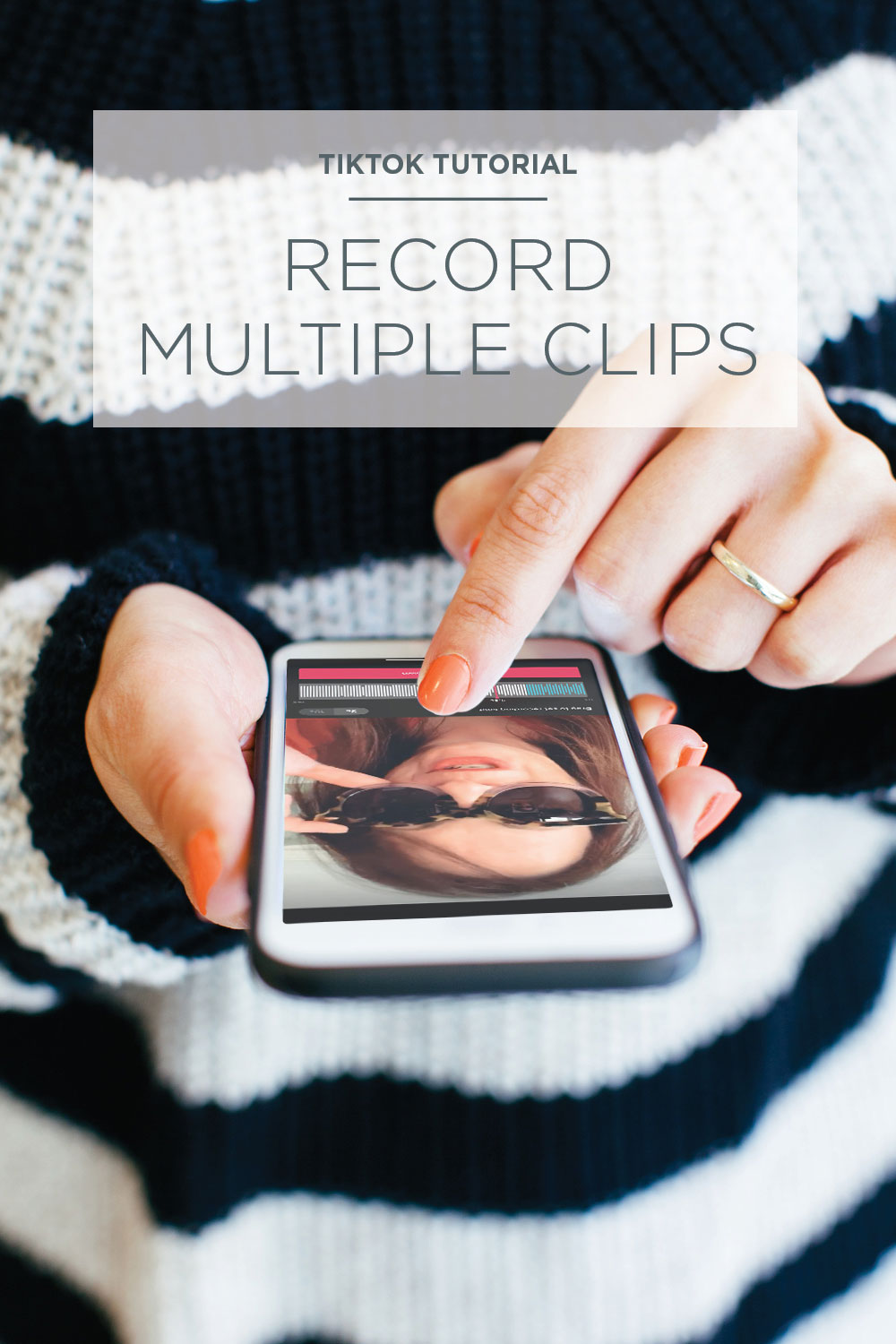 Chicago Home Tour
You really loved my friend Carrie's '80s modern home tour. She and I go way back…like 1999 way back. She interviewed me for my second job at a startup dot com right before the big dot-bomb. She's always had a rad, unique style, and let me tell you, her home is exquisite! Carrie has a passion for curating rare vintage pieces and leans into that post-modern look which gives her a killer modern sophisticated meets the 80s look.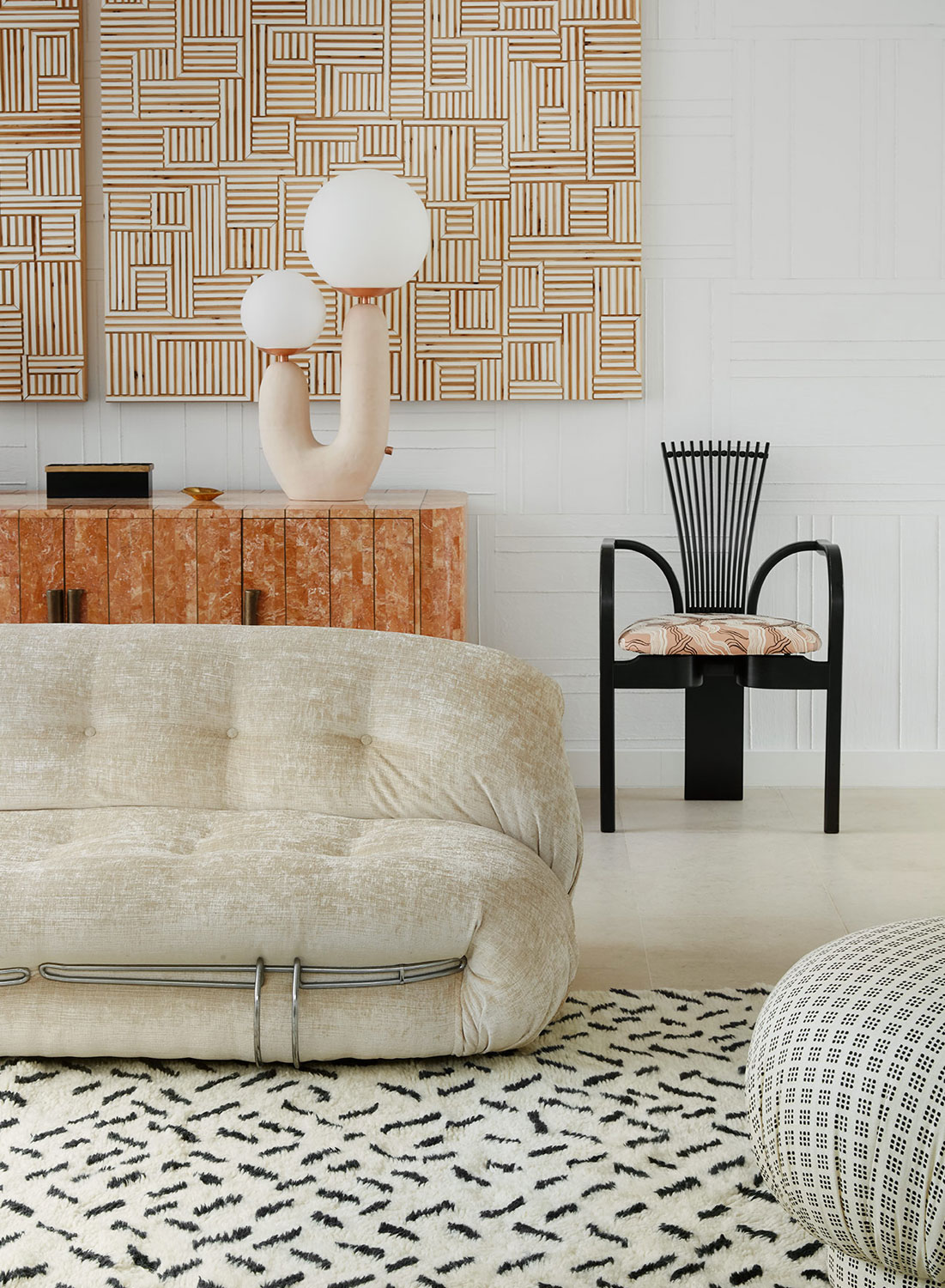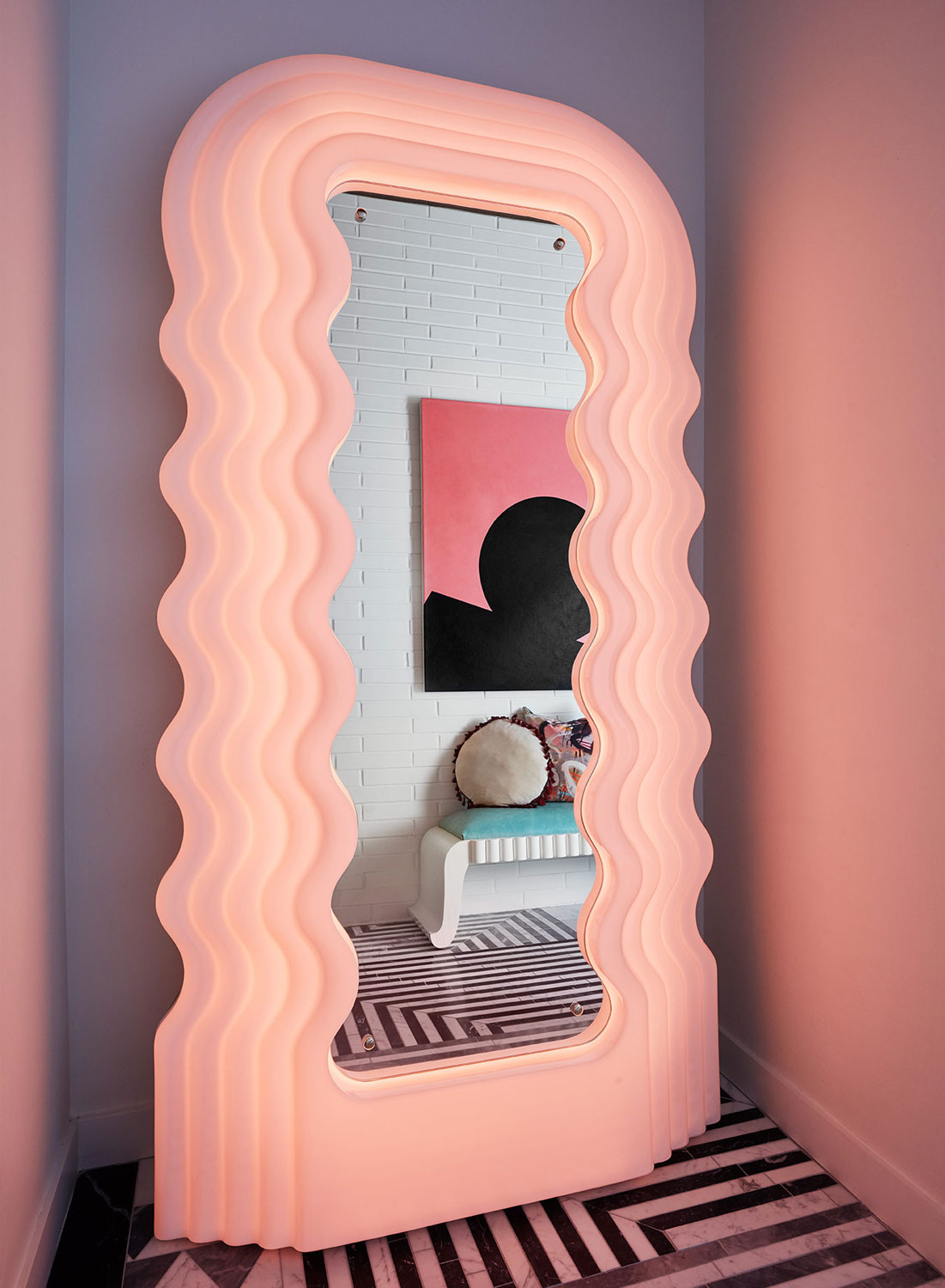 Hands Down The Best Faux Plants
The general public seems to be embracing my love of faux plants. You'll find everything from the ever-trending faux olive tree to my favorite palms, fiddle leaf figs, to monstera plants.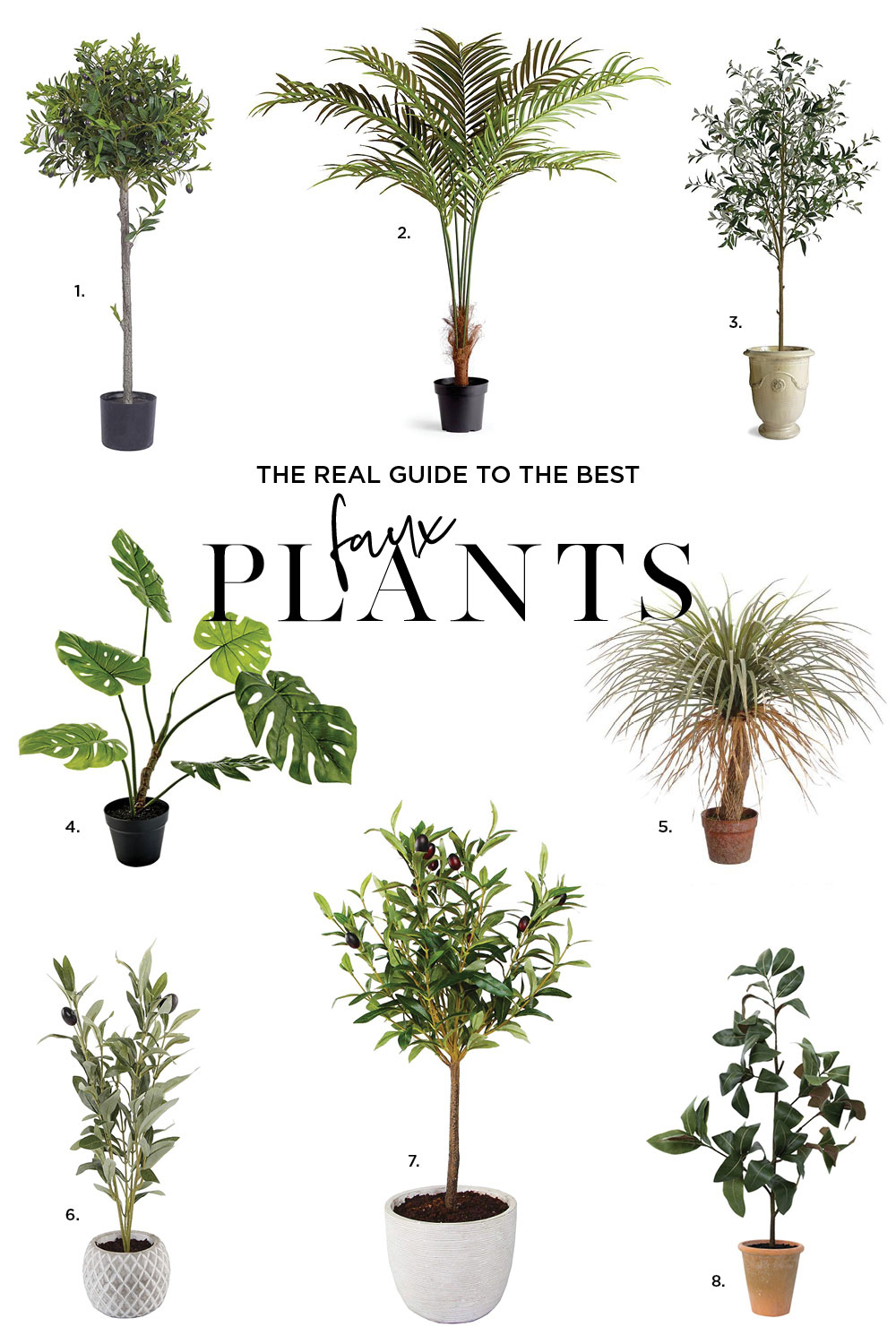 RELATED: Don't miss my epic round up for the best faux fiddle leaf fig trees and learn how to decorate with artificial plants with the faux real guide.
One Room Challenge Featured Designer
My dreams came true when Linda, who coordinates the One Room Challenge, invited me to be a featured designer. Creating this space during lockdown really was a challenge but also a spectacular distraction. Sourcing home decor during the pandemic when factories were temporarily closed made me think on my feet. There were twists and turns, frustration and tears, but in the end, my work from home office and home gym final reveal really captured your heart…and saved my sanity.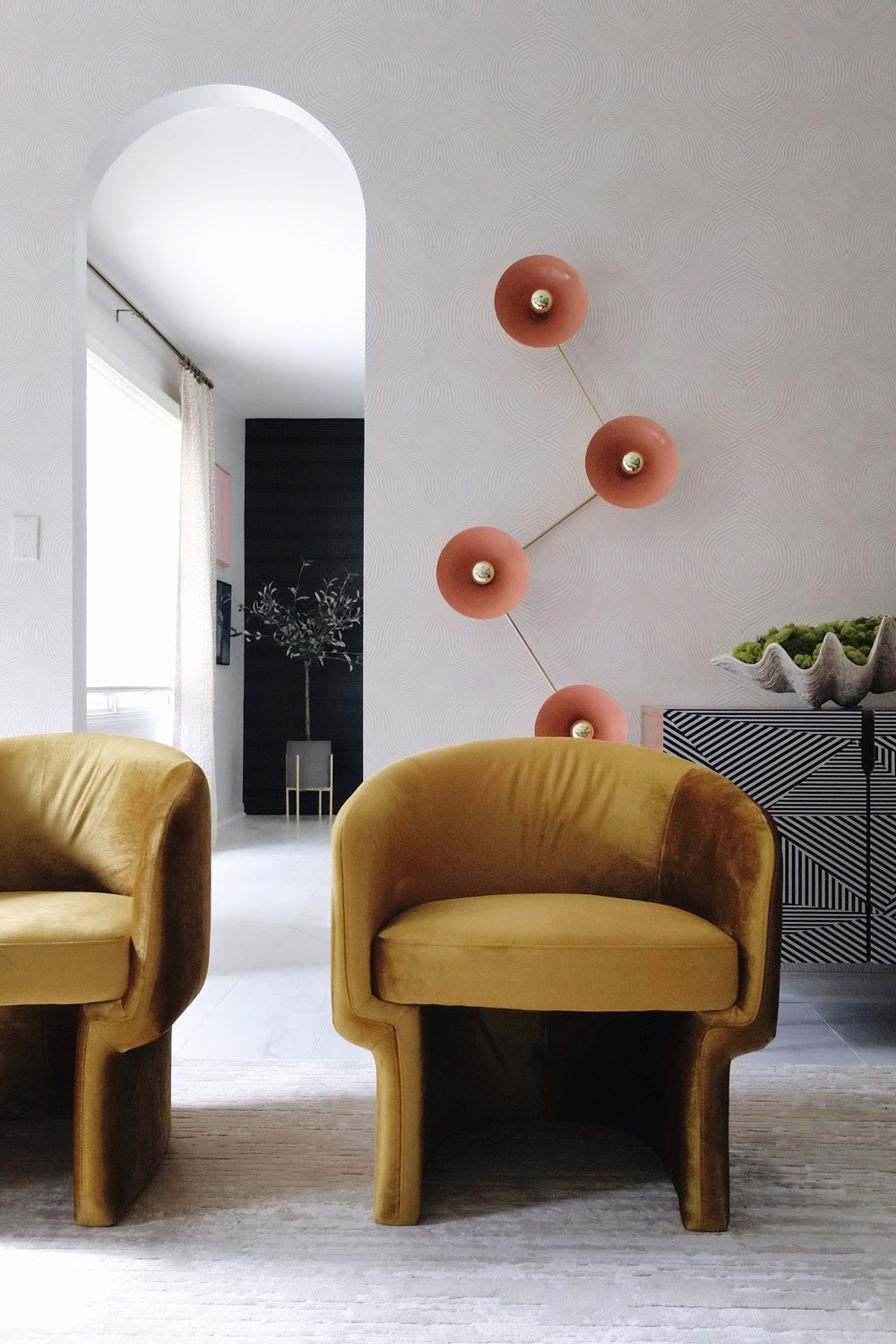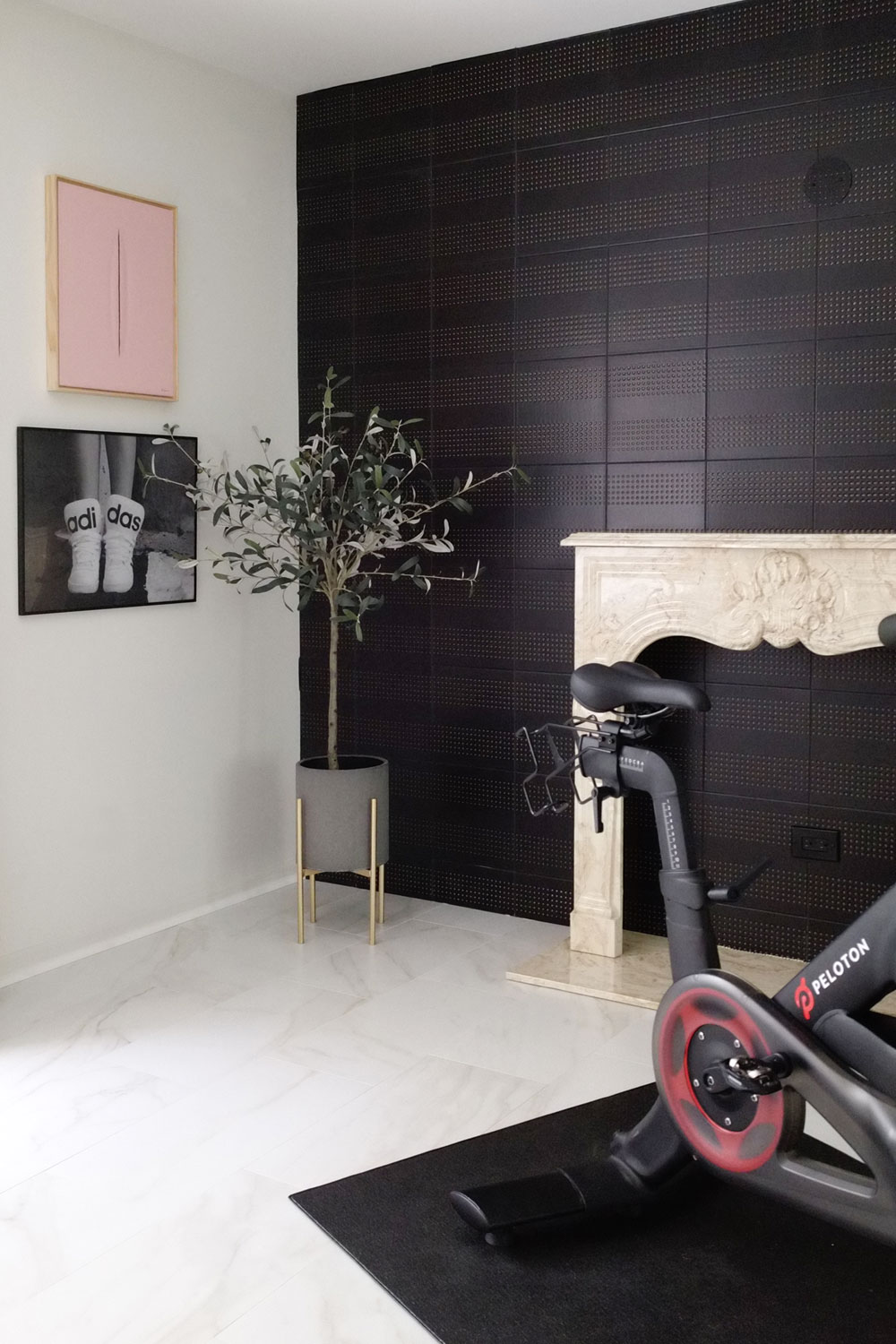 Reupholstered Dining Room Chairs
I teamed up with Ultrasuede and reupholstered my beloved vintage Pierre Cardin brass cantilever chairs. Pretty in pink became green with envy. The change made me a bit nervous and pretty much the entire Instagram community told me not to do it, but the color swap definitely leveled up the sophistication in this space. I'm over the moon with how they turned out, AND this Ultrasuede fabric is high-performance so I no longer need to worry about spills.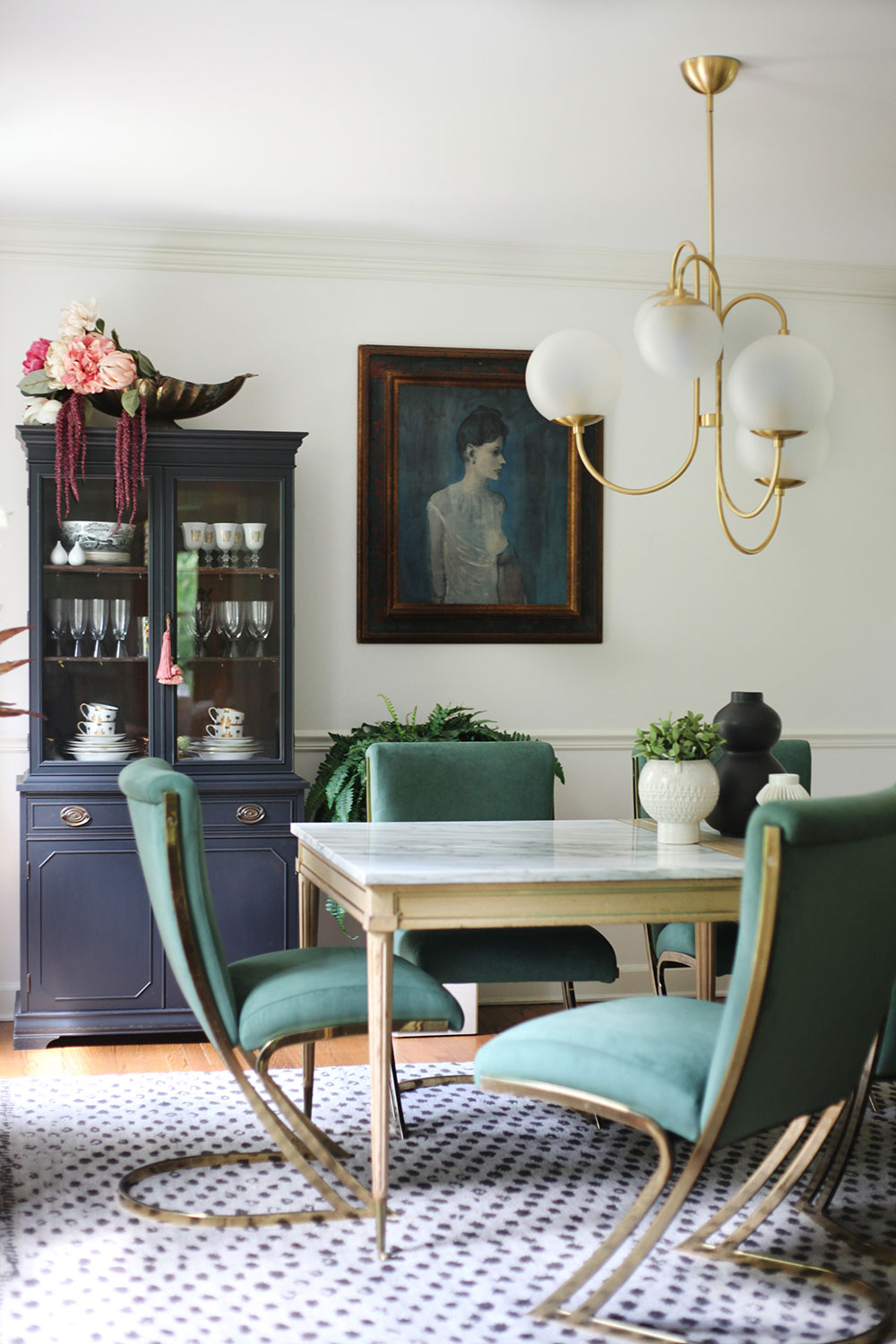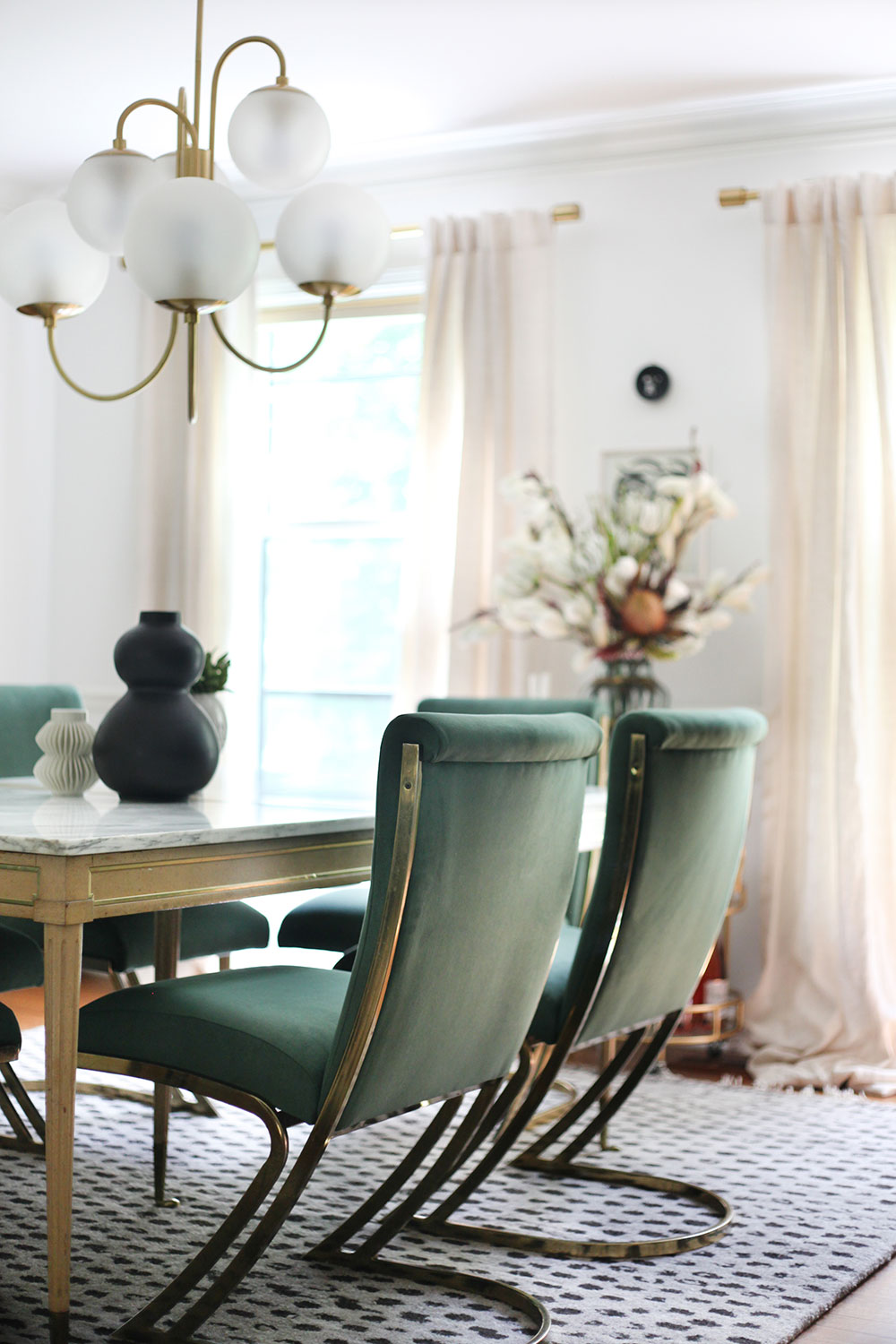 Gold Velvet Curtains
2020 was a big year for me. I slowly started adding color to my very neutral home decor. It started with the primary bedroom mini makeover. The cream headboard with ivory chair needed some oomph, so I took a chance on some incredibly affordable curtains in a bold goldenrod color. The look was chic AF, and I loved them so much, I bought a couple more sets for the front room. What an easy way to refresh your space. BTDubs, I made another bold move in the primary bedroom I added black luxury wallpaper. I posted it yesterday, and it's a must-see.
RELATED: Sharing my secret sources for affordable velvet curtains.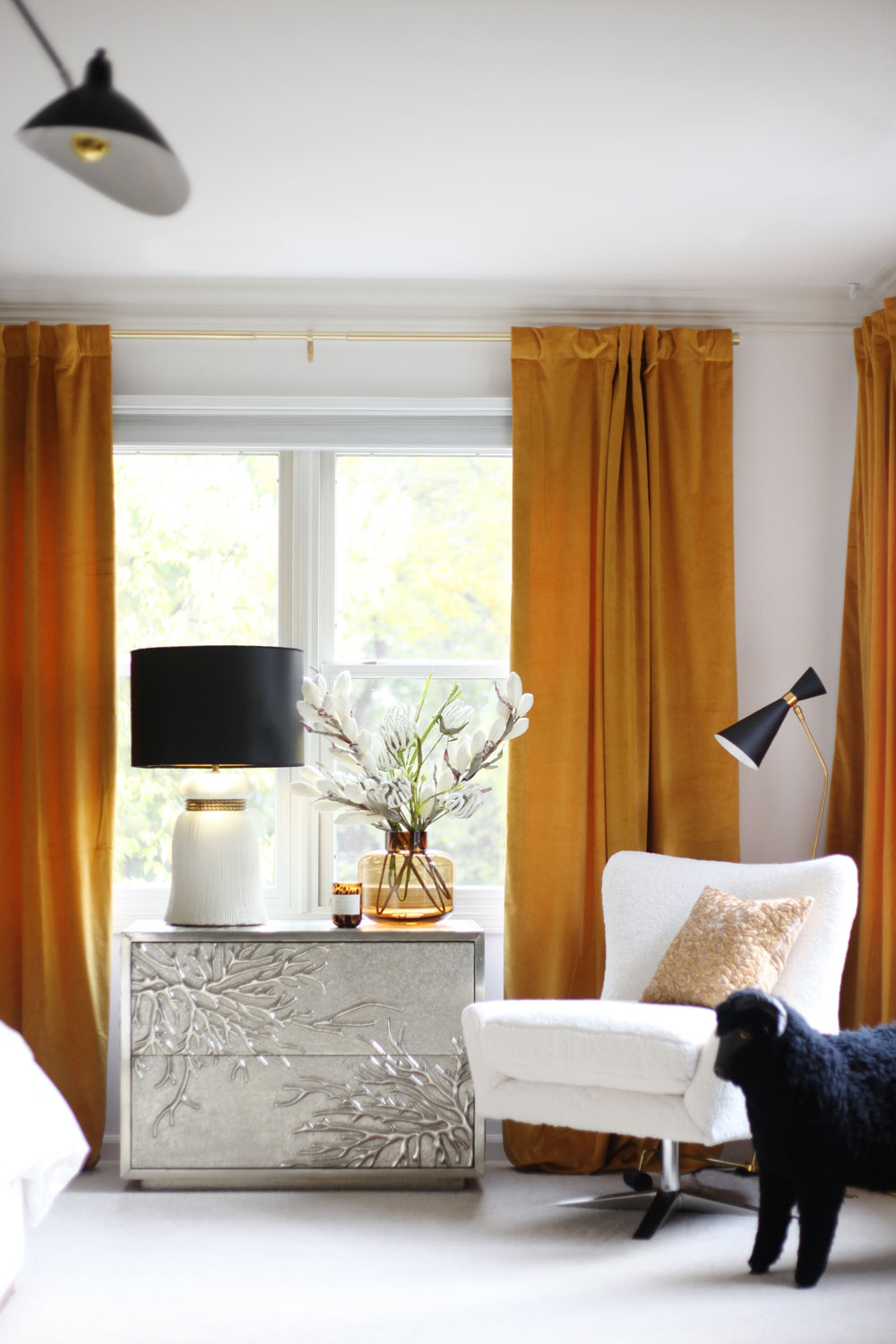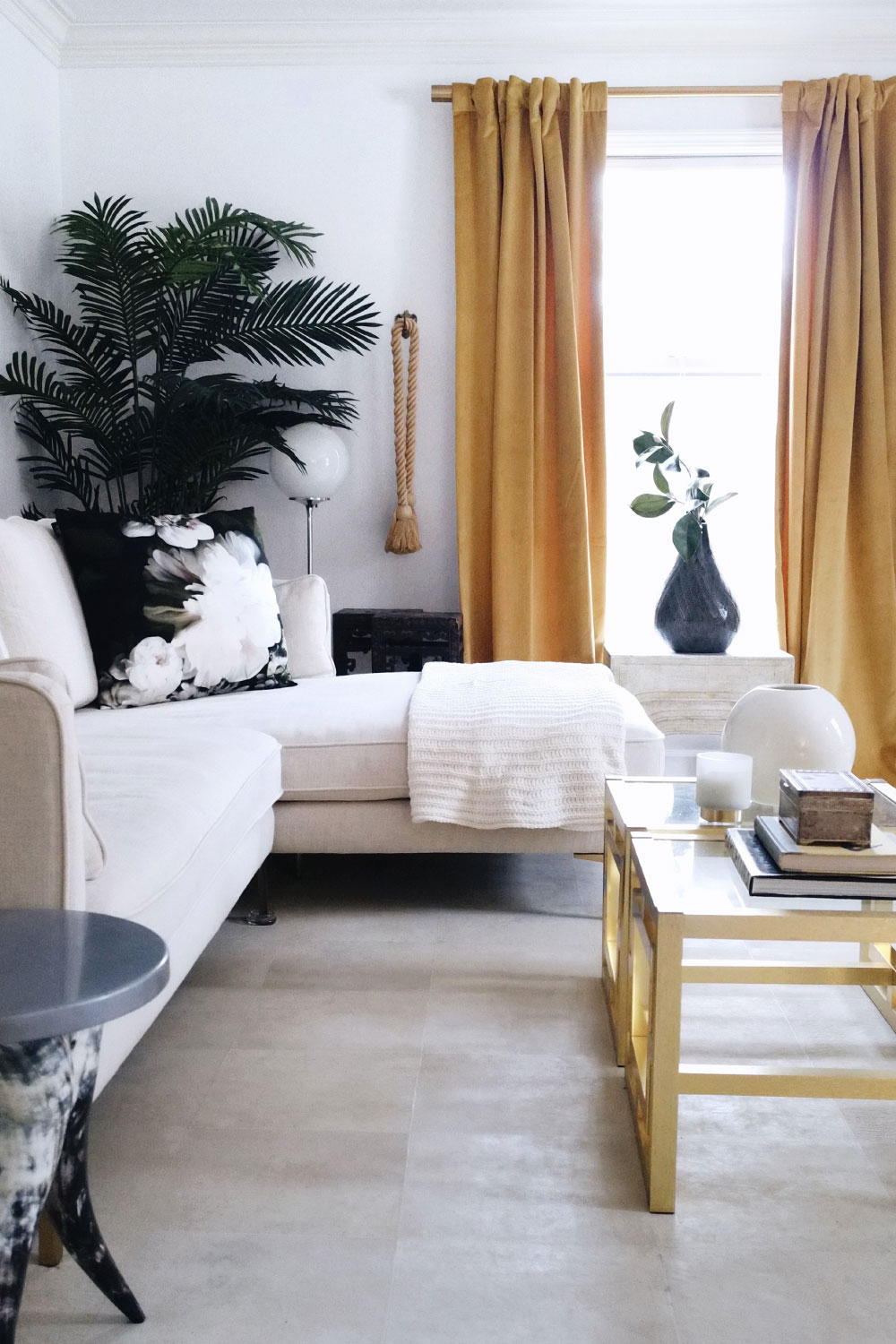 Decorating With Neutrals
Your second favorite roundup was the post about Decorating With Neutrals. From rugs to lighting to shelving to vases, I handpicked what I thought you'd like, and you agreed.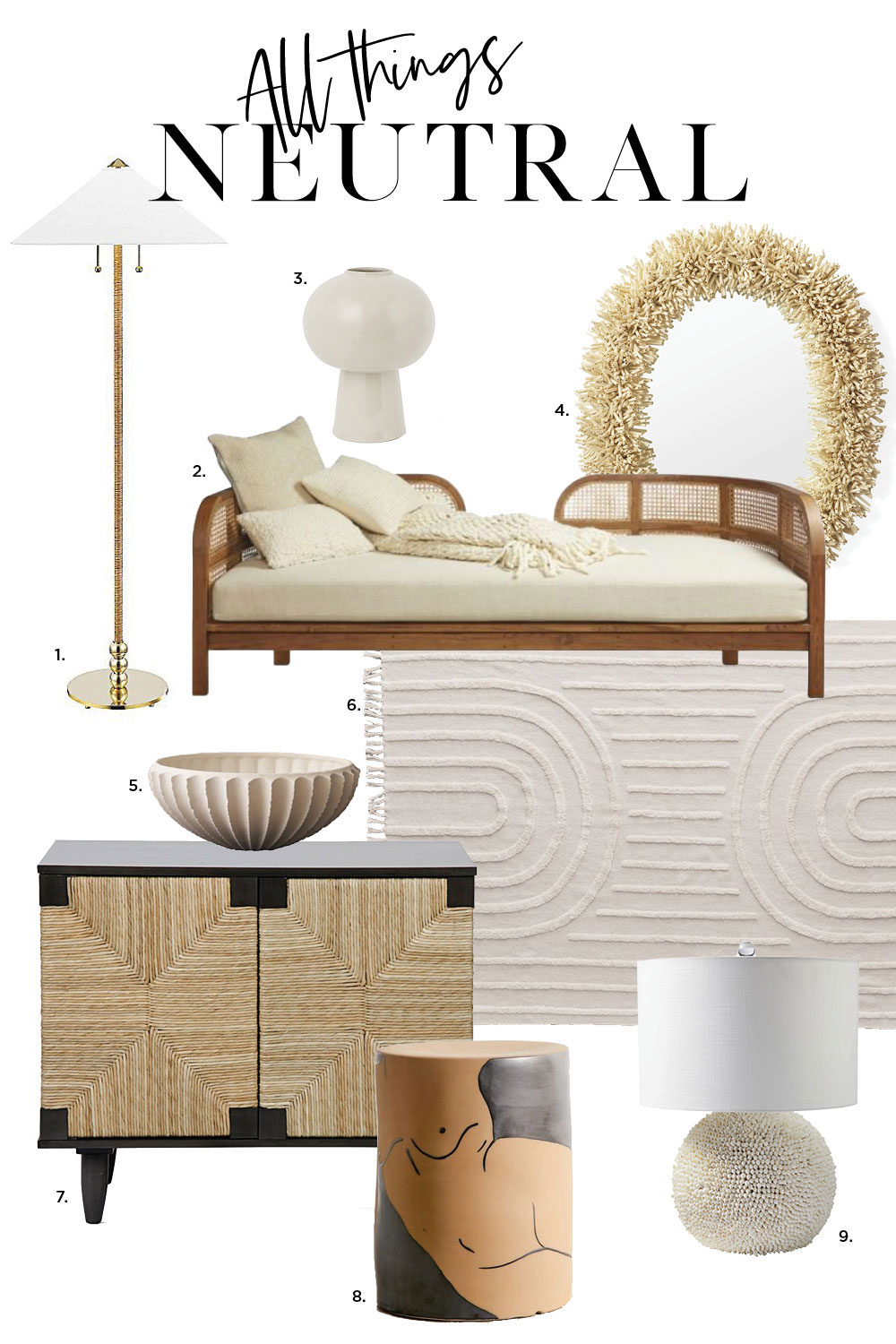 Shoppable Favorites You Loved
I also took a peek at what shoppable links you clicked on the most. First and foremost, you love to check out my favorites on Etsy. I try to keep these organized and update each category weekly. If you've never been over there, it's definitely a fun little corner to explore.
You love this Faux Fiddle Leaf Fig Tree, and in my opinion, it's probably the most real-looking, the best bang for your buck fake plant out there. You chose wisely.
Like I said above, artificial plants are trending. This Faux Monstera Plant came in as the third most clicked shoppable link. He is petite in size (29″ tall) compared to the fiddle fig, but it's a stunner.
Coming in third place are the Velvet Curtains. They come in 12 different colors and do tend to sell out but are always restocked quickly. I'm digging these lighter blue curtains and think it would pair really well with rust and taupe…might be a new color palette for the front living room refresh I'm planning.
This faux olive tree and this faux snake plant were tied for 5th place.
Studio McGee is at Target, and it sold out in legit minutes. But don't fret. If you missed it, they released a new collection, and I'm coveting this rattan lamp (only $20), this marble coffee table, this cozy cream sherpa chair and ottoman, and this caned writing desk that would be perfect in an entrance.
This decorative wood chain link caught your eye as well as mine. It's also available in black. Right now they are offering $25 off any purchase of $125 or more plus free shipping.
And wrapping it up with a surprise to me from my AM Skincare Routine For Women Over 40 post. It was my favorite little tool – the NuFace microcurrent device. Bobby Berke was waxing poetic about this magical tool that diminishes fine lines, sagging, and droopy upper eyelids. You'll see results pretty much instantly, but it is not permanent. If you stop using the device, your face will go back to where it was.



Discover More Eclectic Home Decor Ideas And Interior Design Tips
If you want to make your home a bit smarter, check out the best smart home devices I've tested and my post about smart lighting for your home.
Here are seven genius ways to hang a picture, including hanging art with two hooks, hanging a gallery wall with no tools, and hanging a picture without damaging wallpaper.
Looking to spruce up your backyard for summer? Check out these comfortable outdoor patio furniture top picks.
Love plants as decor but have a black thumb? No worries! I have a rounds ups of the best faux olive trees and my favorite faux fiddle leaf fig trees.
Ever second guess yourself on what rug size to buy for a living room? Here lie the answers you desire.
Affordable Modern Home Decor – if you're on a budget but want to refresh your space. Try these tips!
Decorating With Neutrals, it's a beautiful beige world. Discover my favorite black, white, tan, taupe, and brown home decor. But if you want a splash of color, check out this purple decor and this green decor!
I recently gave my 80s brick fireplace a makeover, and now that we've finished the renovation, I've whipped up a few mantel decor ideas you can try.
Don't let anyone tell you white kitchens are out. They just need to be warmed up. Here are a few of my top design tips.
Did you know that my membership application to a local country club was rejected? Yup, it's slightly hilarious. Read all the drama about the Biltmore Country Club.