Best Of Amazon Home Decor
Last Updated on July 3, 2023
Did you know Amazon has some incredibly beautiful home decor? You may not find it right away, but if you know what to search for or have a friend like me who can point you in the right direction, you'll find affordable decor for every room in your house. You read that right! Every room! Before we get into it, you'll want to bookmark this page for all my updated Amazon home decor because I'm constantly updating it. Also, learn my tips and tricks on how to make your home look expensive here and this Amazon Internet Famous home decor roundup.
36 Amazon Home Decor Items That I Love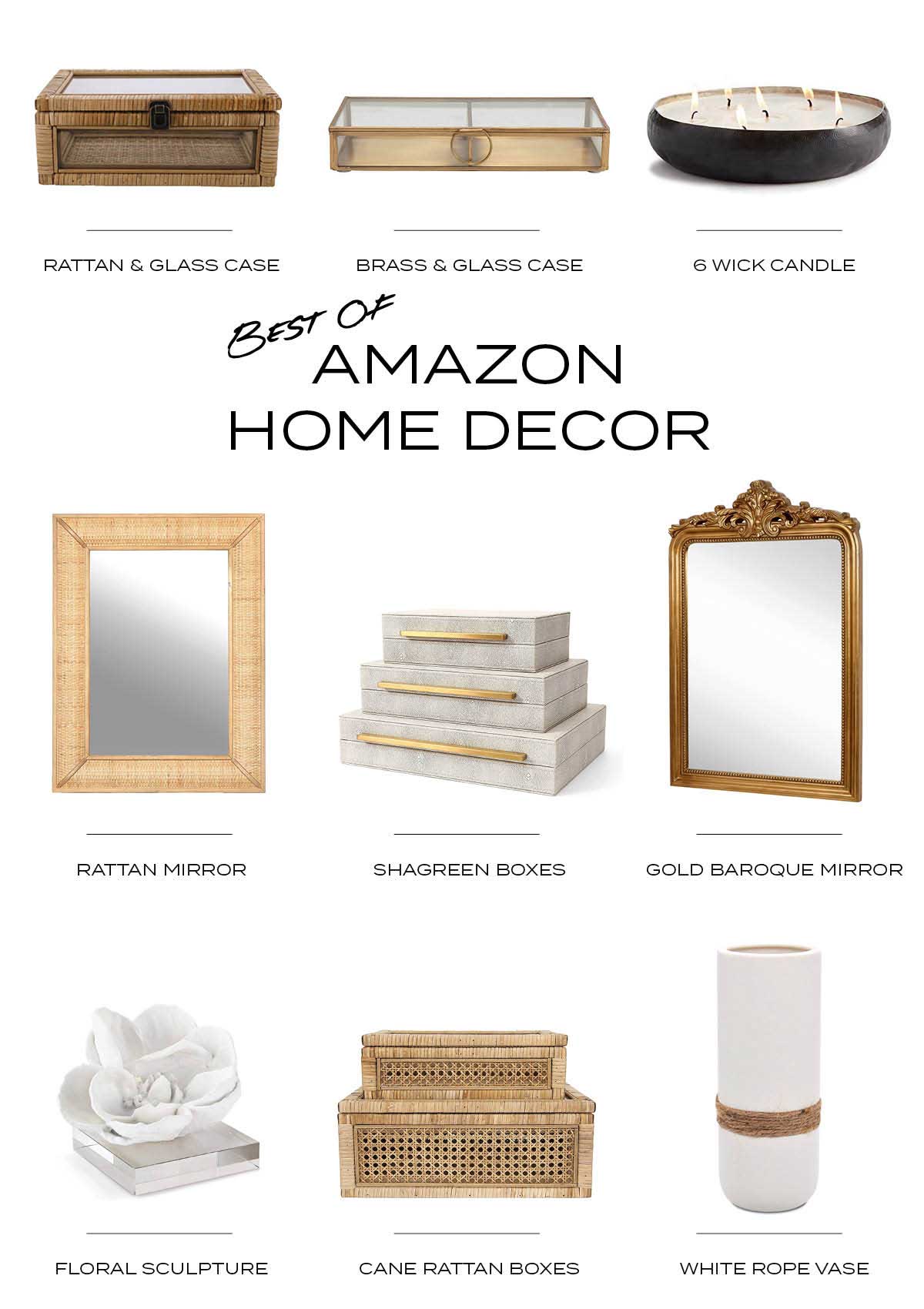 RELATED: Don't miss this round up of Amazon must haves. It's chocked full of items for the home that I own and love.
Amazon Home Is My Secret Source For Affordable Decor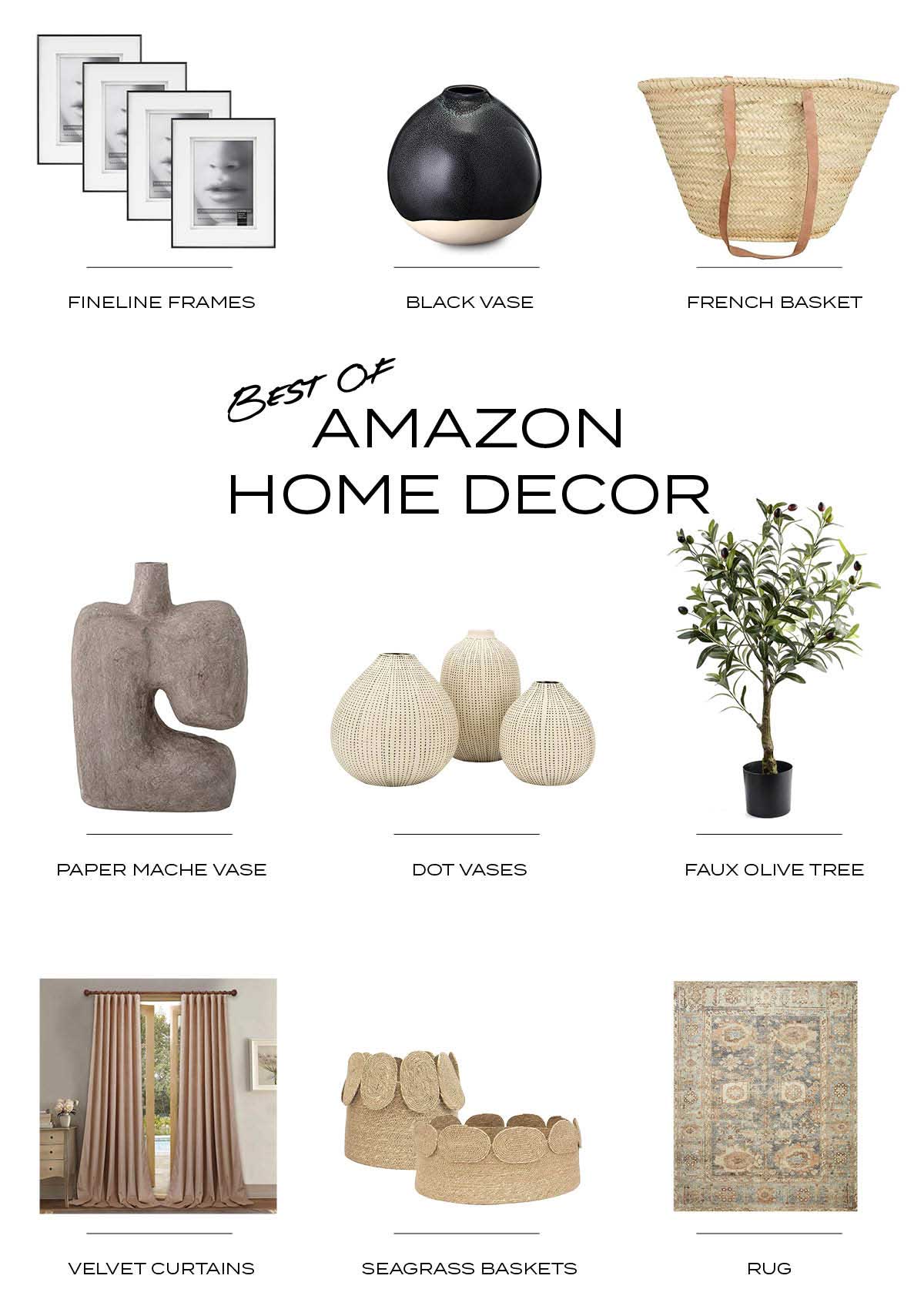 (This is the rug I used in my living room makeover – printed, not woven, but you can't beat the price – also available here if your desired size is sold out.)
While searching for all this home decor goodness, I discovered that Amazon carries beautiful furniture! I had no idea. Please note, that it does seem to sell out fast, so if you see something, don't sleep on it. I'm constantly updating my furniture favorites here. You'll want to bookmark that too.
9 Modern Furniture Finds On Amazon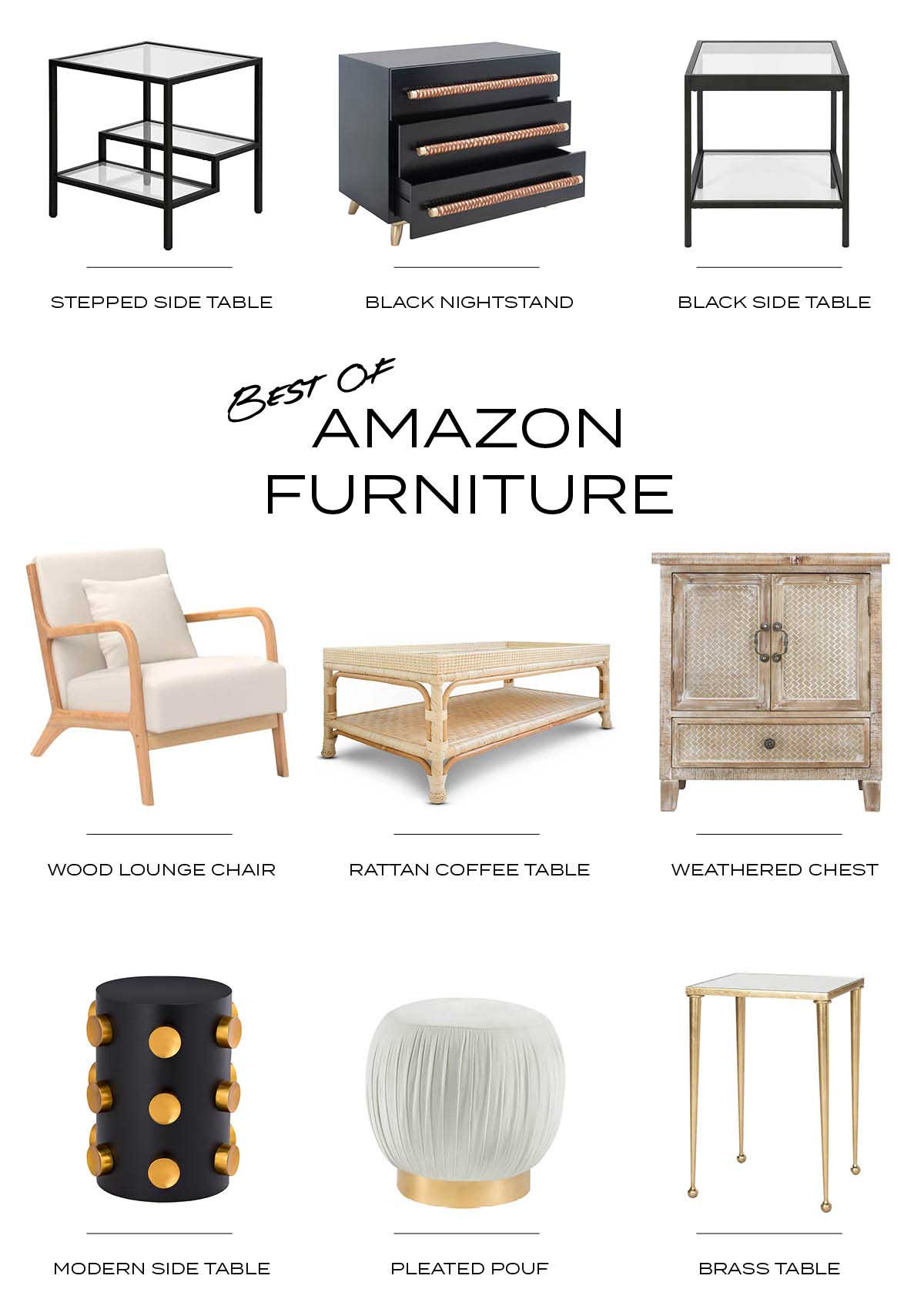 Best Of Amazon Home Decor

There was so much to choose from, this post got insanely long. And even though that modern brass lamp isn't technically furniture, I had to keep it in this round-up of beautiful Amazon home decor. I mean, look at it! It's so pretty!
Amazon, you have come a long way since your book store days! Did you know there was this much beautiful home decor on Amazon? Are you amazed like I am? Oh, before I sign off, you've gotta let me know if I missed any home decor goodies so I can add them to this list.



Discover More Home Decor On House Of Hipsters Interior Design Blog
Prim Day is the best day! Shop my Amazon Prime Day Must Haves.
These 7 tips for buying vintage decor will help you know what's junk and what's a treasure.
Decor, organizing bins, cleaning products, and other things I was influenced by – TikTok Made Me Buy It
My MIL made me a Hugo cocktail drink, and I can't stop making them.