Vintage Photobooth Ideas
Last Updated on January 3, 2022
OK, so you are really going to see my photo booth nerdery come out in this post…I apologize in advance.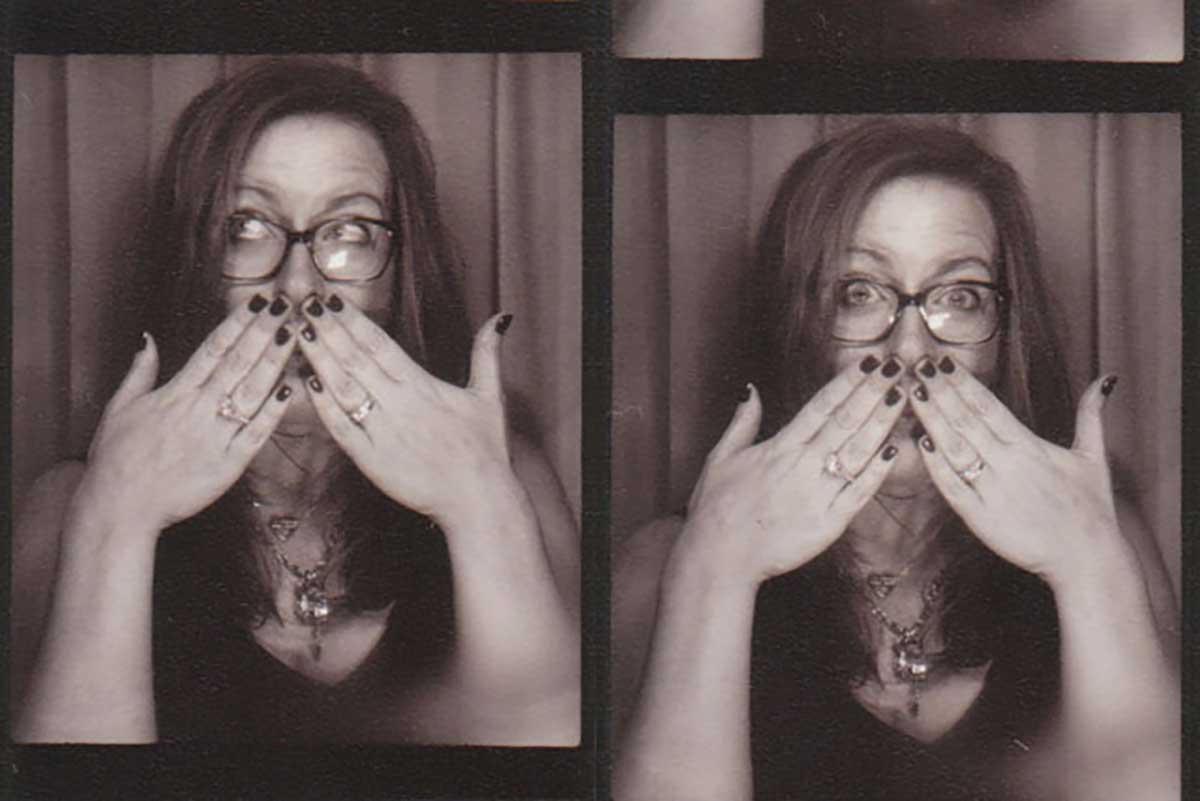 This past weekend I got to geek out at the International Photobooth Convention hosted by Photobooth.net and  A&A Studios in Chicago, IL. The convention was open to the public to celebrate the wonderment that is the photo booth, and man o man was it cool! I met so many booth nerds like myself! However, I think the proper term is "like-minded booth lovers" but I digress.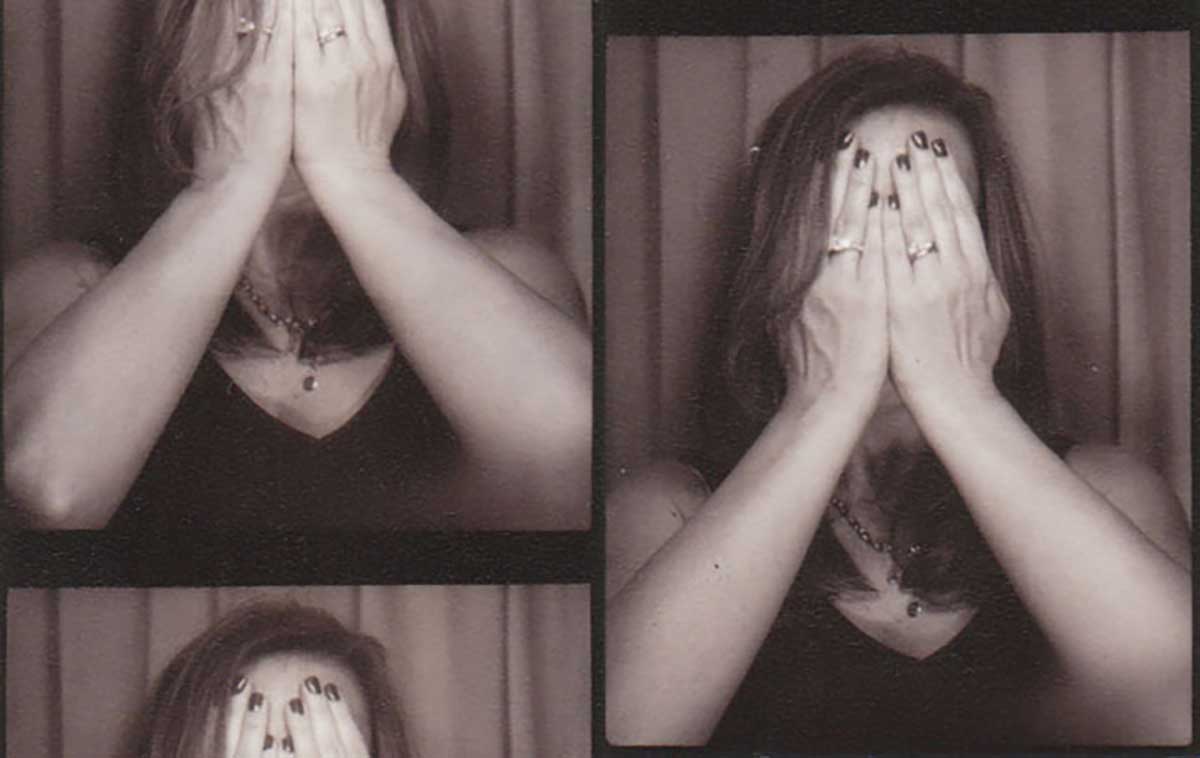 Artists, collectors, photobooth enthusiasts, and other booth owners flew into Chicago to attend this great event…I was so lucky I was local and it only took me 36 minutes to drive into the city…plus I found free parking to boot which is practically unheard of! The entire day was such a great experience…swapping tips and tricks, attending workshops, and just soaking in so much information from experts on the machines.

International Photobooth Convention
So first and foremost, where was it held? at A&A Studios…owned by Anthony Vizarri (and his adorable wife Andrea), together they have dedicated their lives basically to preserving vintage photobooths and analog photography. They are also the guys that built my Model 20 photo booth. Anthony had 8 working booths…color, black and white, sepia, and digital available to use all day long for free. each booth is vintage and has been restored by Anthony and his talented crew. His attention to detail is incredible and what a unique experience to see these booths up close and together in one room! Seriously, I've visited the studio a few times, but nothing like this…truly a once in a lifetime experience that I'm so thankful I was a part of.


The Boy was ever so sweet to let me galivant around Chicago…I was able to spend the day really focused on learning. I sat in on a couple of Saturday workshops — Photobooth Art Techniques taught by Meags Fitzgerald and Photobooth Anatomy and Diagnosing Problems taught by Todd Erickson.

Creating Art With A Vintage Photo Booth
The first of the two workshops, photo booth art techniques, was awesome and so creatively inspiring…I was unfamiliar with Meags' work until Saturday who is an artist out of Canada (with an adorable top knot btw) and just published a book, "Photobooth: A Biography". Before leaving, I picked up a copy and have not put it down since…chocked full of valuable information. Her workshop also introduced me to the work of Jan Wenzel and his book Fotofix (for which I'm on a mission to purchase under $200)
Meags gave the class ideas and insight on the many ways to experiment with booth photography…how to magnify your image without using a computer and keeping it in focus, creating gradients and tints with gels, filters, photo collage, rearrangement, using masks and backgrounds, and even ideas for creating short stop motion animation.

My big question was how on earth do you create a full-body image in four frames…she taught me that by griding out the cabinet with string just outside of the camera's view, lots of patience, and trial and error, it can totally be done. However, to add your feet you really must be ok with a bit of cut and paste.

Upon my return home and after the babes went to bed that night, I spent some time trying to perfect it…after an hour, came close and called it a night…I think I need a box instead of my stool…and possibly a bit of contortionism…also a tight shirt helps. At first, I was wearing a denim shirt over my tank and when I bent down, the shirt shifted making an uneven transition between the 2nd and 3rd frame. If you can't tell by my face in the above photo, I was a bit frustrated.

Photo Booth Artist Tim Garrett
I also met Tim Garrett who co-founded photobooth.net. The studio had a small gallery showcasing some choice pieces created by Tim and other artists. He was kind enough to teach me the magic of how he created the image below, and also invited me to view an amazing mosaic of his wife that still is rocking my brains. It was such an honor to be in the presence of these talented humans. They were so kind, and each one really took the time to listen and answer questions. The art created with a photo booth is pure magic that makes my heart sing.

Vintage Photo Booth Maintenance Tips
During the photobooth anatomy and diagnosing problems workshop, Todd Erickson taught me so much I couldn't write fast enough! todd owns photo booth memories out of St. Paul, MN. He's s a photo booth genius! One thing he really emphasized was his booth photos will take your breath away, and if you maintain your machine and follow his tips, you can have the same results.
Swap tanks 6A and 6B to make your clearing chemistry last longer…sooooo smart!
Add more bleach to the tank when you start to have dark streaks instead of changing out the entire tank.
Check your chemistry first in troubleshooting. After a dip in the developer tank, the strip should be all black, bleach should be orange, clearing should be white and toner should show your image.
Change the oil in your transmission every year…must ask Anthony and Rob when they think that needs to be done in my booth that is only used occasionally.
Use synthetic oil in the tranny when it needs a fresh quart.
Before diagnosing a bigger problem, check the little things first. To remove the metal shavings out of the transmission, place a magnet in the drain hole.
To add contrast, use a booster in the second tank of the developer.

Before I left, Anthony gave me a couple of A&A t-shirts and sold me a couple of batches of chemistry. I left with a newfound love for my booth and a desire to rekindle my passion for analog selfies. I can't wait to try out a few of Meag's techniques and will be ordering some fun rolls of wallpaper to swap in and out for fun backdrops. I can't wait to share more with you soon!
Discover More Inspiration On House Of Hipsters
Work From Home Office and Home Gym
A Guide To Vintage Shopping In Chicago