New Year's Eve Party
Last Updated on December 8, 2022
Today my blogger besties, Avery Street Design, and The Big Reveal, bring you the Wildwood Speakeasy New Year's Eve theme party tailored just for you! That's right, today and every day for the rest of the week, we are going to give you everything you need to make this theme party happen in your home. Free invitations to download, home decor, backdrops for a photobooth, NYE cocktail recipe, EVERYTHING! The key is, you have to visit all 3 blogs to get everything you need. One of us will have the post while the other two will post the feature photo and direct you to whoever is posting that day. Am I even making sense? OK, let's make this easy, just stop back here every day, and I'll direct you like one of those dudes at the airport with the fancy orange sticks, as to whose blog you want to visit for the deets that particular day.
So what is the Wildwood Speakeasy? Here's a little background. A couple of months ago, Laura and Grace asked me to join them on a quest. A quest to win free tickets to the Alt Summit blogger conference in Salt Lake City. We created a mood board for an uber cool mini party. Long story short, we didn't win (however, we are still going…yep, that's right, so exciting!), but we really wanted to follow through on our concept, and we wanted to share it with you, our sweet readers.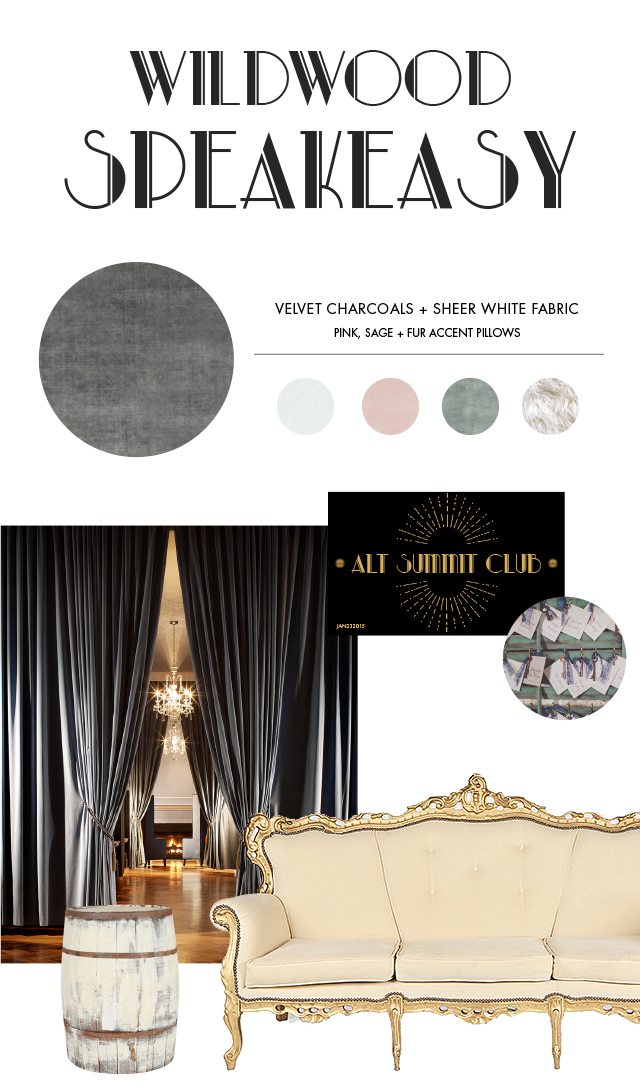 New Year's Eve Theme Party Essentials
New Year's Party Invitations Free Printable
We gave the party a speakeasy feel because we liked the glam of the 20s and the secretiveness and exclusivity of the whole thing. Laura and I are also big fans of the bar The Violet Hour in Chicago which we kind of modeled the idea around. It helped that we had just celebrated my birthday there a couple of weeks prior. A very shwanky place. If you haven't been and live in the Chicagoland area, I highly suggest going. The drinks are off the chain!
Today's post will be over at Laura's blog, Avery Street Design. She has a gorgeous, easy, and inexpensive floral centerpiece that is going to knock your socks off! Literally, when I saw it, it took my breath away! Okay, I can't stand it, must show you one of the pictures I received last week! Here's a sneak peek.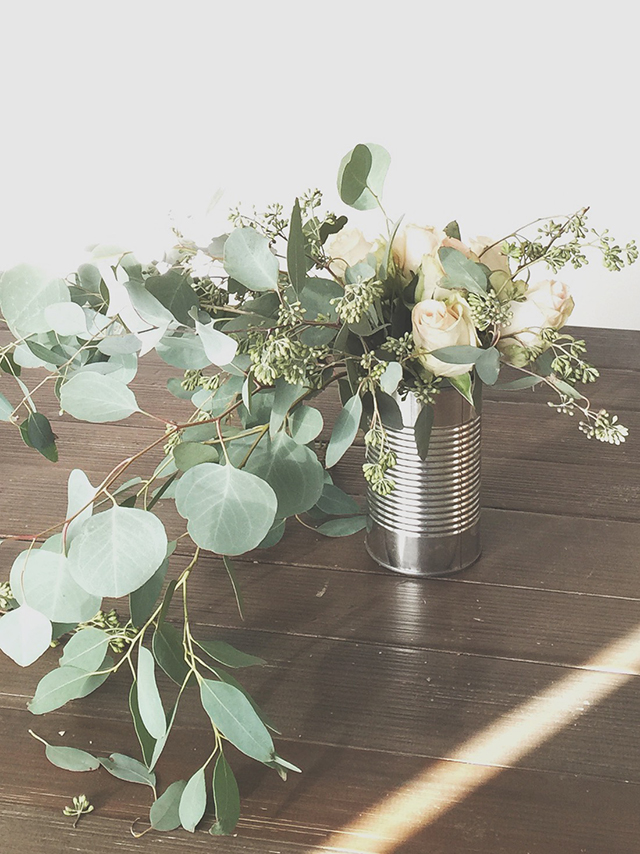 Oh, I know you want to know how to create this bad boy! Can you imagine the look on your friends' pretty little faces when they set their eyes on your kitchen island and THIS is sitting there? Front and center? Ya, I know. So go check it out here! She gives you step-by-step instructions.
Getting Your Home Holiday Ready
New Year's Eve Hostess Gift Guide
Check back every day this week to get everything you need to recreate this fun New Year's Eve theme party in your own home. We made it super easy and super glam and hope you have as much fun with it as we did!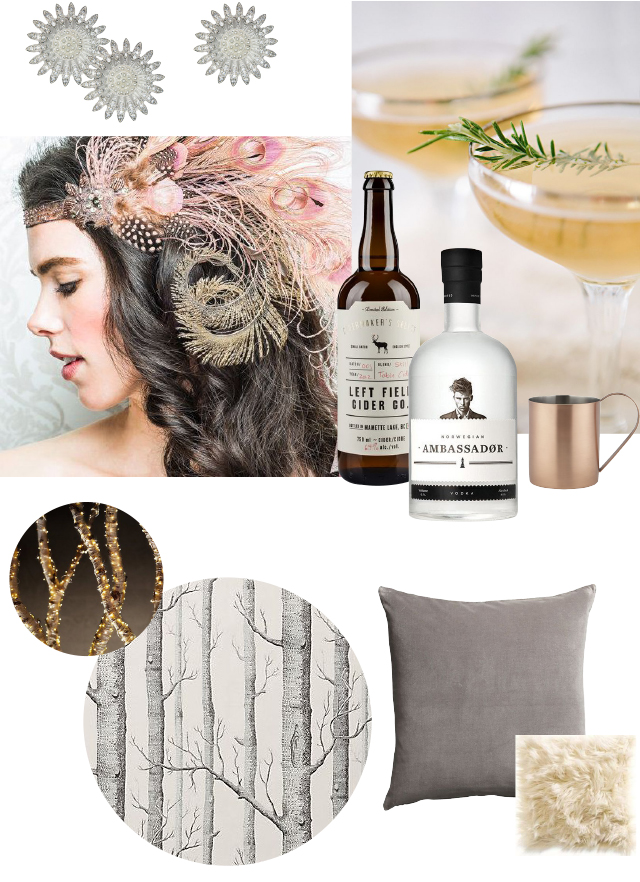 Like I said before, we'll have DIYs, a free download for New Year's Eve party invitations, a fancy recipe for a specialty cocktail, instructions on how to create your very own photobooth backdrop, the floral centerpiece over at Laura's blog today, and more! It's destined to go down as one for the books. Are you guys ready to host one rockin' New Year's Eve party? And oh, what the heck, here's another sneak peek of what's to come!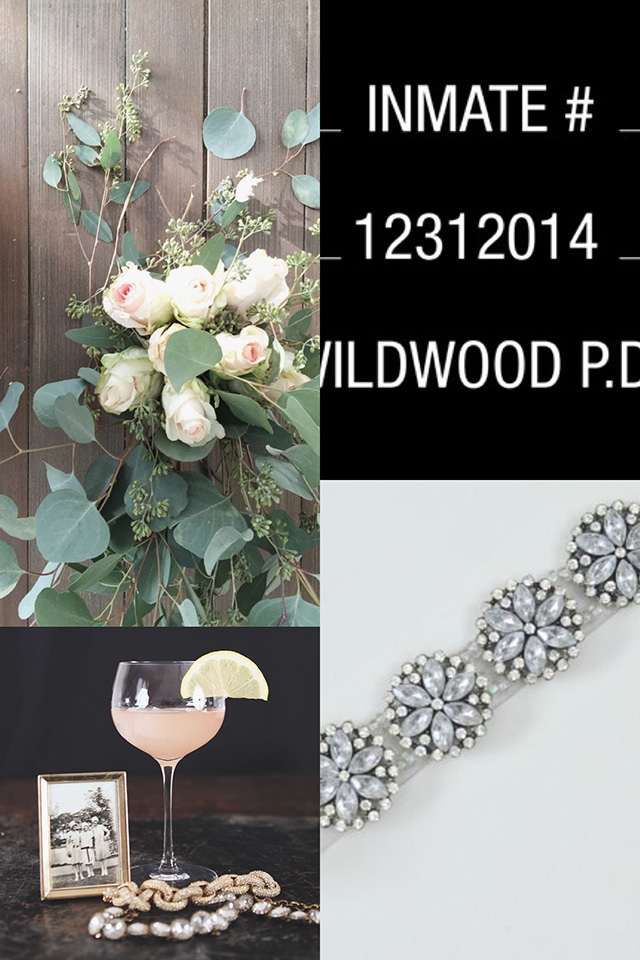 More Thoughts On The New Year
News Year's Resolution and Free Printable