Valentine's Day Gift Ideas
Last Updated on May 10, 2023
If you're searching for unique Valentine's gift ideas that don't suck, stop your scroll and look no further. Everything you need and more is linked below. And I've rounded up gift guides before, but this time I'm breaking it down by price. Valentine's gifts under $50, under $100, and over $100 – you know, because maybe you just dig that person but you don't want to invest $100 into that relationship. I've got ya – let's get your love on.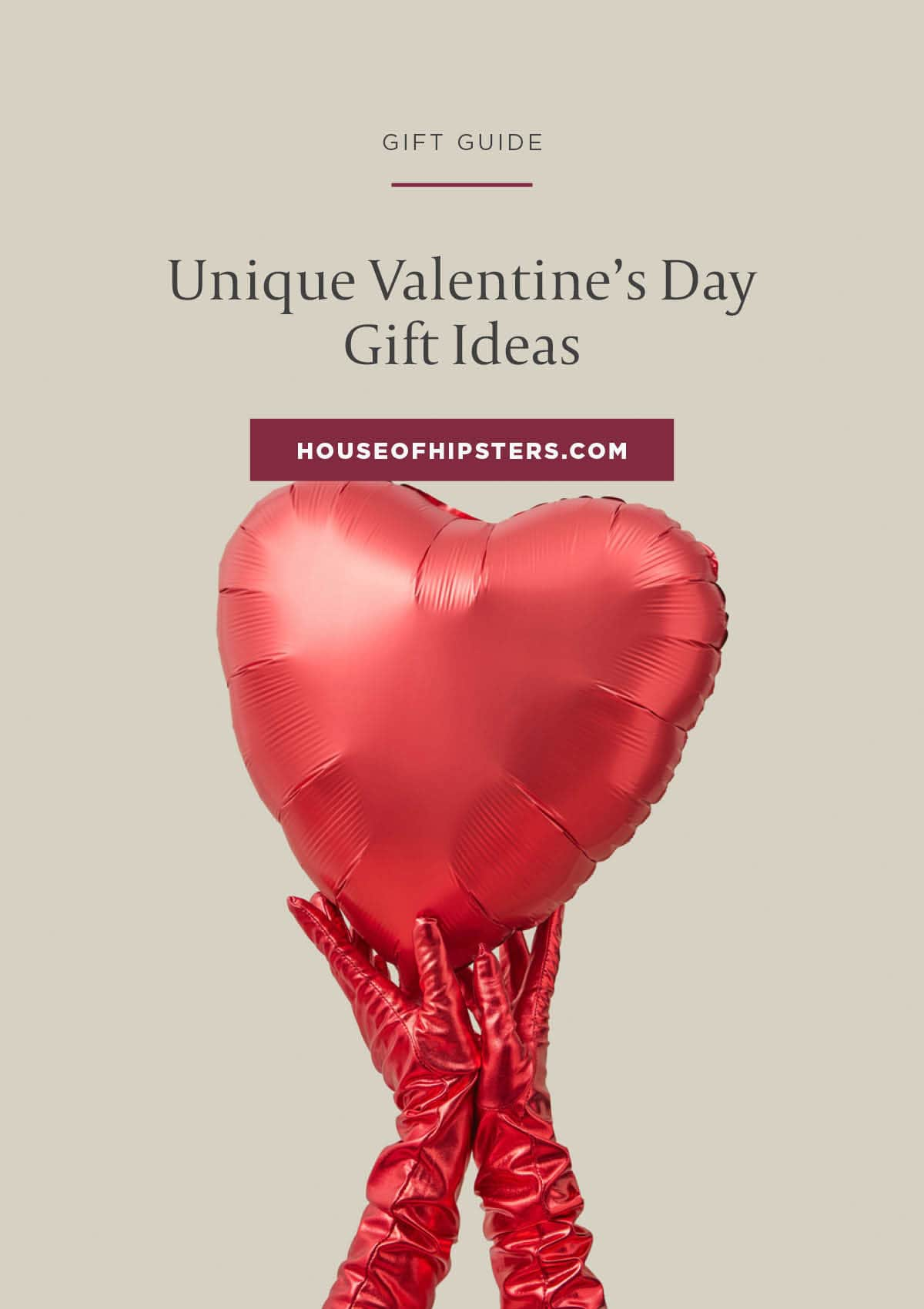 Let's start with the lowest price point – Valentine's gift ideas under $50. Maybe you buy just the slippers, or maybe you bundle it all together because I could definitely handle hanging out in a sweatshirt while wearing those fluffy slippers. Each gift idea is linked below the photo for easy shopping.
Valentine's Gift Ideas Under $50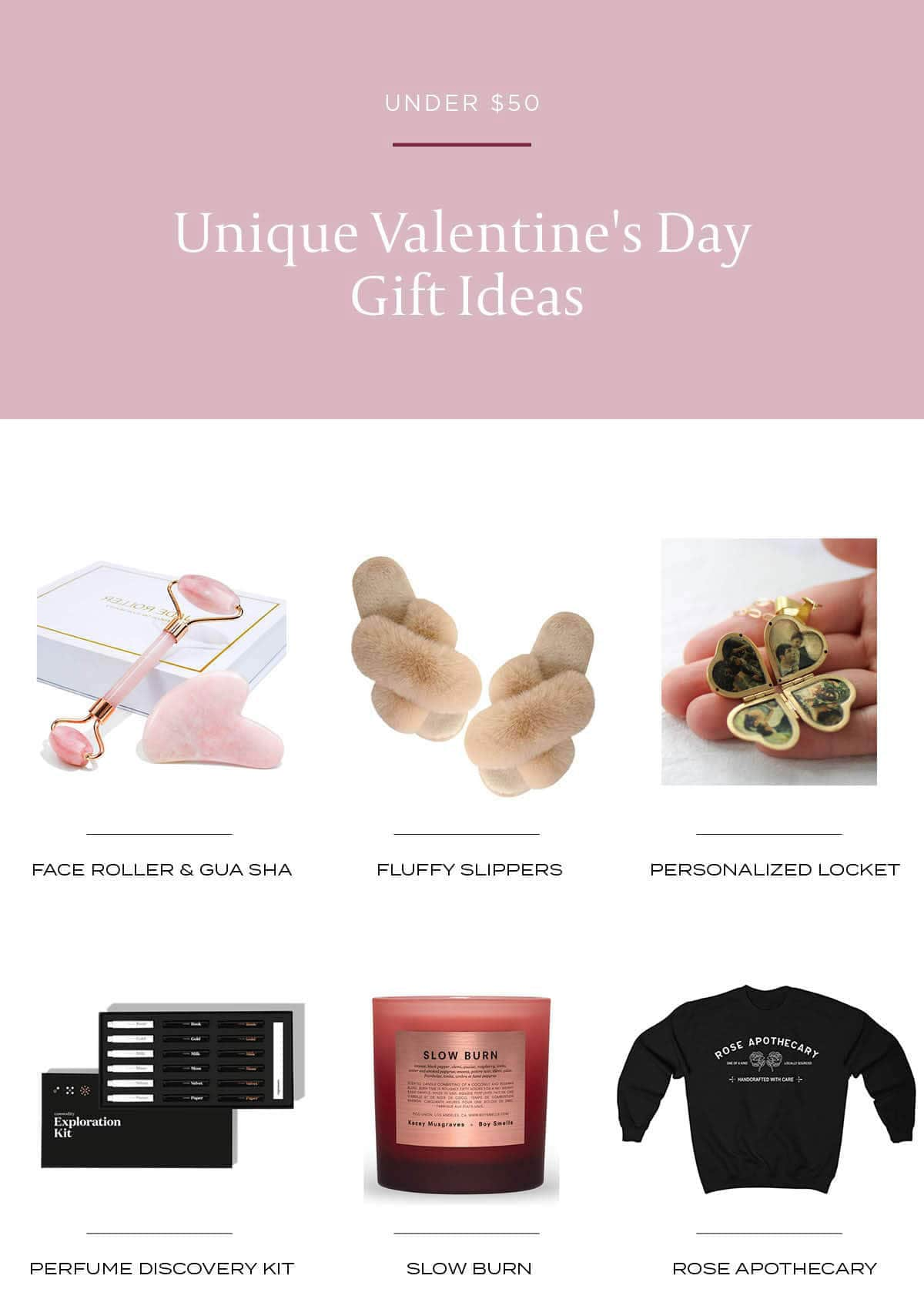 Face Roller and Gua Sha – on sale now for $14
Cozy Slippers – fuzzy soft house slippers for her
Personalized Locket – heart shape personalized photo locket
Commodity Perfume Discovery Kit – a scent for the Cool Girl
Kacey Musgraves + Boy Smells Slow Burn Candle
Rose Apothecary Sweatshirt – I bought this for The Boy and he LOVES IT! Forever a Schitt's Creek fan.


Valentine's Gift Ideas Under $100

Fluffy Slingback Sandals – a smidge over $100
Maison Francis Kurkdjian Perfume Discovery Set – a great way to sample Baccarat Rouge 540 Eau de Parfum
Astier de Villatte Heart Saucer – minimal heart saucer
Tall Stacking Planter – fill it with one of my favorite faux plants
Things I Like Tray – perfect little catch all
Self Care Spa Package – luxury care package for her


RELATED: Find more self care gifts for her here.
Valentine's Gift Ideas Over $100

Faux Fur Blanket (ruched ivory is the softest I've ever felt!)
Sony Wireless Headphones are comfier than my Beats on my head
Channel a bit of Emily In Paris with this Oui Cardigan
Still Life Silk Robe – this one is no longer available, but I linked to the designer
Heart Patch Cardigan -je t'aime
Cute Jammies – I own these, and they are so soft!


A Valentine's Day Couples Gift Idea
If you live in the Chicagoland area and you're looking for a unique couples spa experience, check out Aire Ancient Bath House. It's hands down my favorite place to get away from it all and just relax. There is a strict no phones allowed policy, and once inside, time does not exist. Aire has multiple bathes with different temperatures (the saltwater bath is by far my favorite – I could float for hours), including a couple of cold water plunges and a few herbal-infused steam rooms.

The entire place is lit by candlelight, and if you're feeling a bit prunie, grab your robe and hang out on the heated Spanish marble seating by the relaxation bath to sip some tea. I've visited just for the baths and also for a massage (the Himalayan salt massage is bananas good). Below is a video tour of this dreamy place because pictures don't do it justice. BTDubs, Aire is also a great place for a girl's day in the city.



Discover More Curated Gift Guides And Round Ups
A round-up of cute backpacks I'd wear for commuting to work, back to school, and travel backpacks, and most will fit a laptop.
I put together this trendy mom style outfit and I'm loving it!
I went clothes shopping at the mall (how retro) and here is what I bought!
Shop this gift guide full of unique gifts for her.
A new fashion line is shaking up Chicago. Check out the latest collection of bags by Neon Fringey.
If skinny jeans are out, what jeans are trending? Here is the latest in denim.
I found the best pajamas that are comfy, colorful, and come in bold patterns.
Here is some carefully curated summer to fall outfits that are definitely for the trendy mom style without breaking the bank.
If you're looking for Favorite Things gift ideas, I've got a full round-up of goodies under $25.
A carefully curated gift guide full of unique gifts for her! You don't want to miss it.