Things I Bought This Week And Loved
Last Updated on January 29, 2023
I go on streaks when it comes to retail therapy, but last weekend I went to the mall. How vintage, right? Zoe overheard me telling The Boy I was running to Woodfield, and she begged to tag along. H&M, Zara, and Spencer's were high on her must-visit list. Here are a few things I loved at the mall and also a few things I bought online.
These Fancy Pants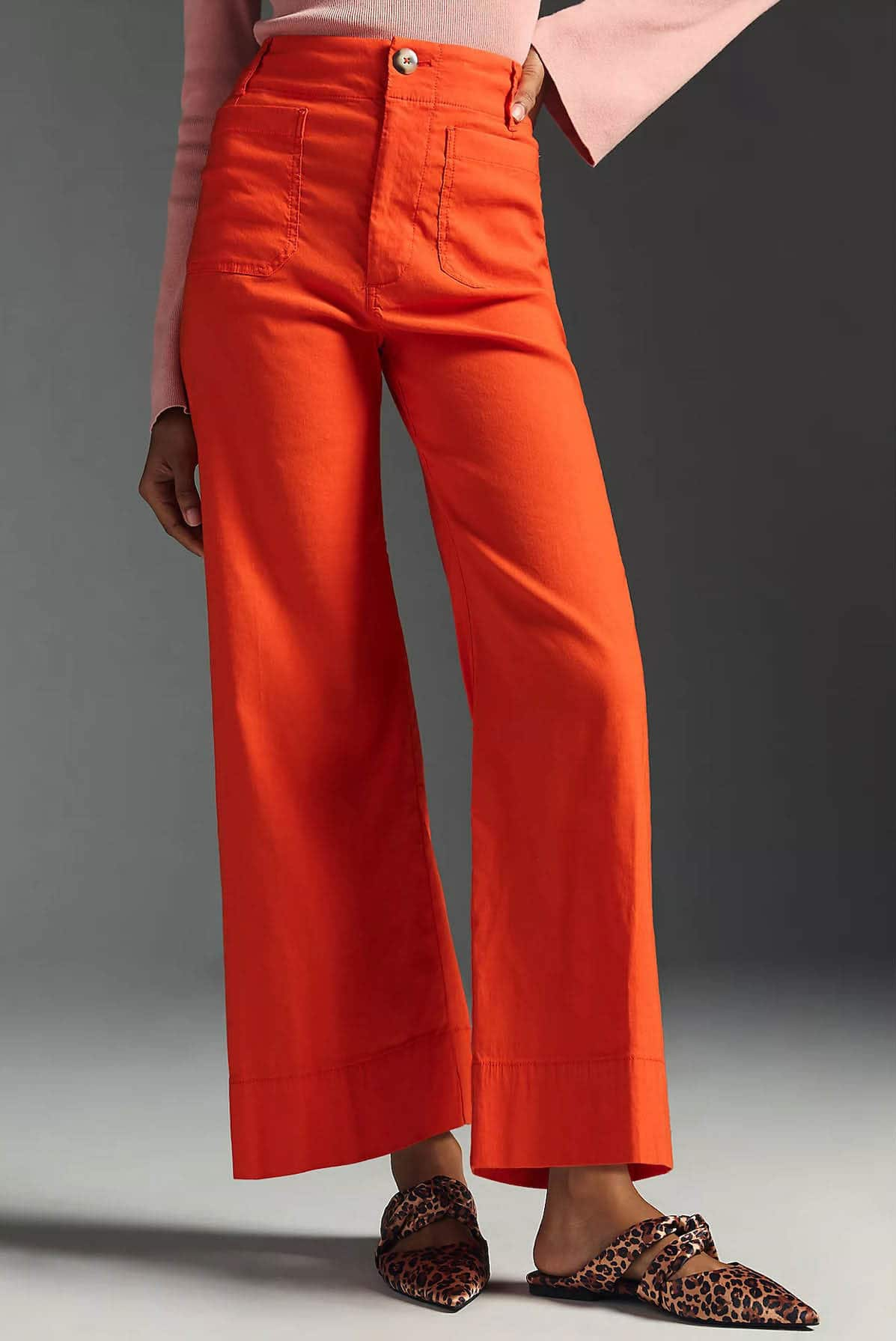 These bright red pants stopped me in my tracks, and they fit like a dream. The reviews online seem mixed, but I'm a fan. They're incredibly lightweight (linen and cotton blend). Perfect for spring break. I need to wear them all day long to see how they hold up, but I loved them so much in the dressing room, that I also grabbed them in black.
RELATED: The skinny jeans replacements round-up has been updated if you're looking for a couple new pairs of jeans.
The Puffy Shirt
So when I saw this puffy shirt, I immediately thought of that Seinfeld episode. Do you know the one I'm thinking of?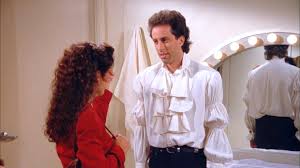 Needless to say, I was skeptical, but Anthro had it paired with the pants above, so I tried it on…and ERMERGERD! It's so stinkin' cute! Normally I would never even think of purchasing a cropped shirt but paired with high waisted jeans, I did not feel self-conscious.

RELATED: You can check out my latest trendy mom style outfit here.
Hot Girl Toothpaste
Remember the Things Hot Girls Are Obsessed With post? I mentioned BOKA Ela Mint Toothpaste, but before I tried it, I wanted my friend Stephanie to give it the old stamp of approval. There's so much bad advice on TikTok – like charcoal toothpaste – I needed the green light. Well, low and behold, Stephanie actually gave me a sample and a glowing review. It doesn't foam up, like Colgate, but it leaves your mouth minty fresh. Pro-tip, Stephanie advised me not to rinse brushing with BOKA because it is a nano-hydroxyapatite toothpaste…fancy doctor's words. The biggest takeaway – spit, but don't rinse, or the stuff that remineralizes and protects your teeth goes down the drain. If you have kids, she suggested the BOKA Orange Cream Space Paste.
Side note, if you are looking for a dentist in Barrington, IL, check out Stephanie. She's really good, and she's an all-around rad person.

LED Vanity Mirror
I mentioned this viral mirror in my Favorite Things Gift Ideas under $25 post, and finally bought it last weekend. It's definitely an upgrade from my vintage makeup as far as seeing when I'm smearing on my face without natural light.
Striped Wrap Dress
Zoe specifically asked to go to H&M, so that was our first stop. She found this super cute Fanta Orange t-shirt and this striped wrap dress stopped me in my tracks. There's a shorter version but I prefer a midi length. Oh, and add this to the zany things my daughter says, "Mom! I didn't know you had so much style!" This is after I got her a button-down to layer over her tee. Srsly, little lady. This is my job…to be cool.

Yummy Popcorn
I took the kids to Naples the other week for a quick getaway before returning to school, and on the plane, I had the most delicious popcorn. I personally like the Himalayan Gold the best – the Himalayan Pink has too much of a coconut taste to it. The Gold flavor has the perfect amount of butter and salt. Plus, it's organic, non-GMO, and gluten-free.
Gold Muscle Tee
This shirt may not catch your eye immediately, but hear me out; it's a shirt I can legit wear with EVERYTHING! Srsly, it's like the best basic ever. I walked by the rack multiple times…unnoticed, but when I saw it paired with this pleated skirt and cardigan, I really took notice.

7′ Artificial Willow Tree
If you've been here before, you know I love faux plants – especially faux olive trees. But I've been trying to branch out (see what I did there) to find a new favorite and stumbled upon this 7′ artificial willow tree, and I'm pleased as punch. It's like a tree wearing a wig. I love the look.
RELATED: If you're a fan of faux plants, check out my round of artificial olives trees and fake faux fiddle leaf fig trees.
Silicone Air Fryer Basket
If you have an air fryer but hate cleaning it, you need these silicone air fryer baskets. These silicone baskets come as a set of 2. They are non-stick and dishwasher safe, which makes cleaning up a piece of cake.



Find More Eclectic Home Decor Ideas
7 tips to decorating a bedroom like a pro. My tips and tricks to making your bedroom a cozy retreat.
If you're looking for an Anthropologie Mirror Dupe, then this is the round-up for you. I have 15 of my vintage-inspired gold mirror favorites for you.
Ever second guess yourself on what rug size to buy for a living room? Here lie the answers you desire.
The bedroom closet remodel has wrapped. Check out the before and after.
Discover Where To Buy Affordable Curtains online with this awesome round-up of favorites. If you're specifically looking for velvet, I just published a round-up of affordable velvet curtains.
Getting rid of the brick fireplace in our living room and jumping into a Modern Fireplace Makeover. Check out the progress.
Looking for the perfect gift for the decor lover in your life? Check out this round up of the best home decorating books.
With spring right around the corner, it's time to spruce up your backyard! Here is a full round up of the best outdoor patio furniture,
Did you know you can upload your own tv art for the Samsung Frame TV? Check out my favorites.